Many iPhone enthusiasts are jumping to download the latest version of iOS for all the new features and benefits. A well-known problem with the mass adoption of this new software is that sometimes users experience iOS 17 stuck on Install Now.
It can be a problem when you are trying to use iPhone, and the operating system is not responsive. Here are the top methods of repairing this problem so you can get back to enjoying your iPhone mobile device.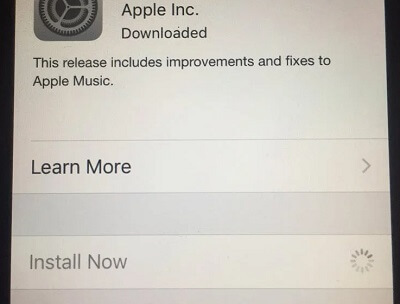 iMyFone Fixppo
iMyFone Fixppo - One-stop solution to downgrade iOS 17
Limited Time 10% OFF Coupon Code for iMyFone Fixppo: YTR5E7
The Reason Why iOS 17 Update Stuck on Install Now?
Even when a new version of iOS 17 comes out, eliminating the iPhone install now spinning, it could still mean bugs down the line. New apps and use cases always pop up, causing conflicts. Other common reasons you may be experiencing this problem include:
Network Connection: If you attempted to download the iOS 17 software on a spotty WiFi or cellular network, it might not have wholly arrived on your phone. When you try to install it, it could get stuck, and you are left with a problem.
Not Enough Storage: If you have too many videos or photos, you may lack the space for software updates.
Low Power: The high percentage of battery power is essential to install and update iOS 17. The best option is to leave your iPhone plugged in during the update.
How to Fix iPhone Stuck on Install Now?
Here are the most common troubleshooting tips and repairs for whenever your iPhone is stuck on Install Now. None of these require in-depth technical knowledge.
01

Check Internet Connection and Charge iPhone
The first repair is more of a double-check situation. Be sure you are on a reliable WiFi network. You can install it from cellular data. Better to use WiFi at a library or home where you know the connection is solid.
While you're at it, plug in your iPhone, so it has constant power during the iOS 17 update process. Your device may prevent you from running the update if you are below 50% power charge.
02

Force Restart iPhone
It is one of the easier repairs for iOS 17 stuck on install now because it doesn't remove any personal data. Oftentimes, apps and other processes conflict with one another. A quick force restart refreshes these systems, so they can function correctly.
iPhone 8 & Above
Press and release the Volume Up button and then the Volume Down button.
Press and hold the Side button until the Apple logo appears.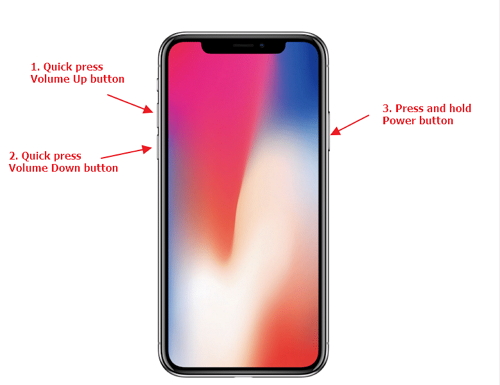 iPhone 7/7 Plus
Hold the Side button and simultaneously hold the Volume Down button.
Wait until the screen goes off and the Apple logo appears.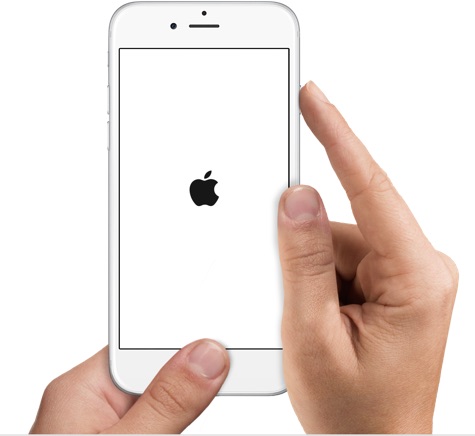 03

Reset iPhone
This method of fixing your iPhone stuck on preparing an update is a little problematic because it means losing your data. Back up your iPhone before resetting it to default factory settings.
Tap on Settings > General > Transfer or Reset iPhone.
Tap Erase All Content and Settings (you may need your Apple ID/password).
Choose to set up your new iPhone again, and you should be all set.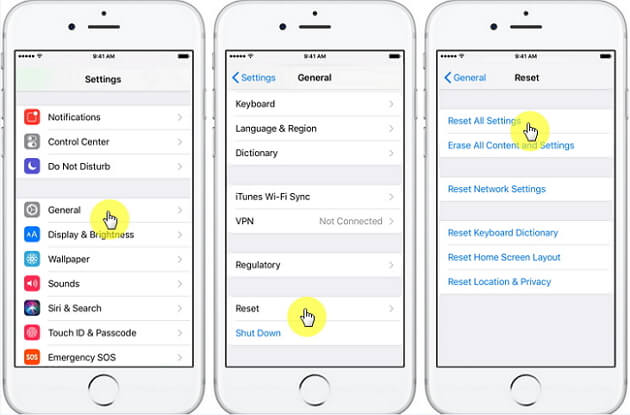 04

Restore iPhone with iTunes (Risk of Data Loss)
It is a reliable method for repairing the iPhone install now spinning issue, but you will be risking losing personal data. Anytime you erase your data and settings, you lose photos, messages, videos, app settings, and other information you may need later on. Be sure you have a backup of your critical data somewhere on your computer or cloud service.
Connect your iPhone to your computer via a cable and open iTunes.
Tap on the Device icon in the top left corner..
Click on Summary and then Restore iPhone to begin the restoration process.
Follow the self-directed instructions from iTunes (may require Apple ID/password).

One-Stop Solution to Fix iPhone Install Now Spinning
While all of these different methods have varying success, some include the risk of losing your private data. A much better solution is to use the powerful software iMyFone Fixppo. It's a powerful app to help you solve any iOS issues including iPhone stuck on Install Now. With the user-friendly interface, everyone can use this software.
iMyFone Fixppo
iMyFone Fixppo - One-stop solution to fix any iPhone issues .
See how to use Fixppo to solve iPhone stuck on Install Now issues below:
Step 1. Download and install iMyFone Fixppo on your iPhone and click Standard Mode on the screen.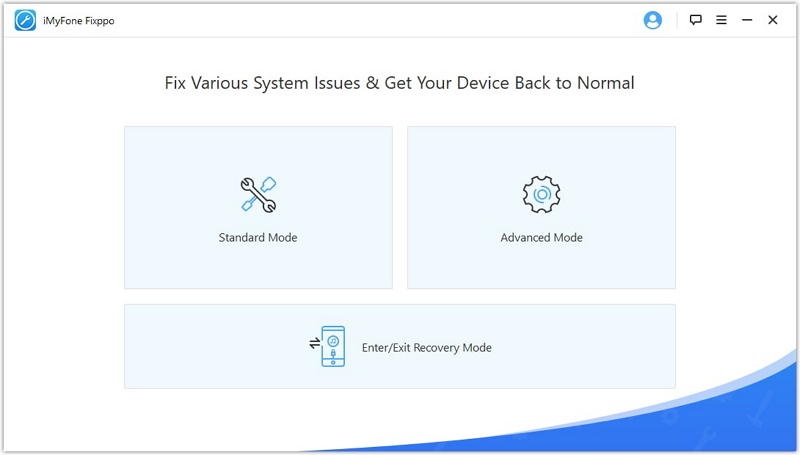 Step 2. Connect your iPhone with PC and put your iPhone into Recovery / DFU mode.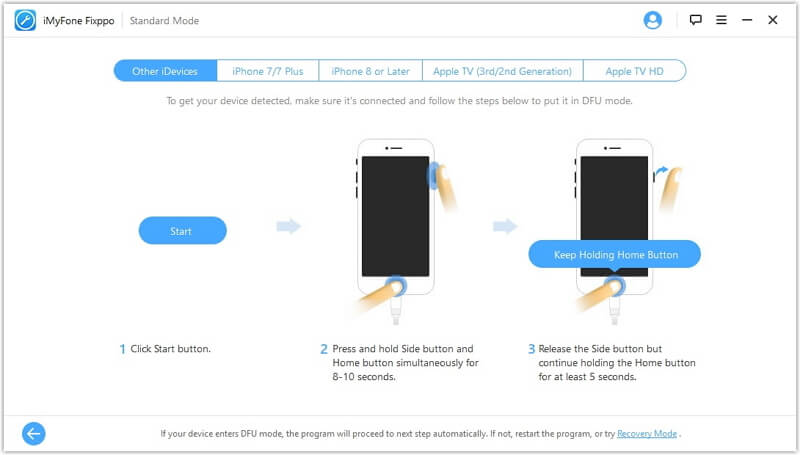 Step 3. Download the firmware match with your iOS system.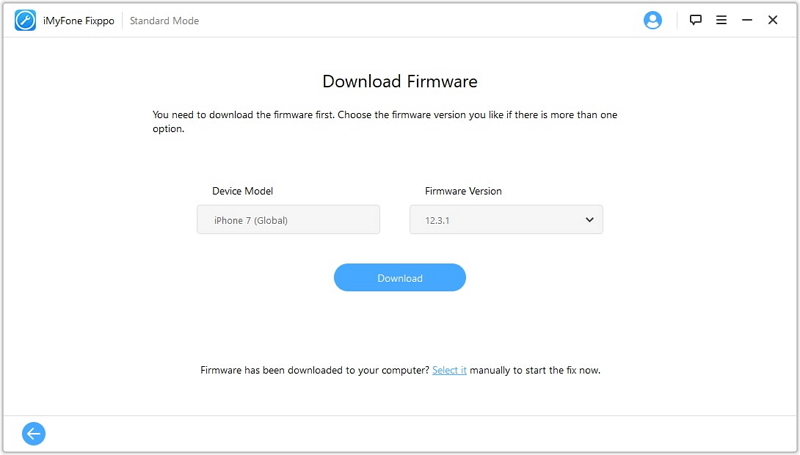 Step 4. Tap on Start to Fix button and keep waiting for the procession finish.