YouTube is a popular search engine that is commonly used by millions of subscribers in the world. It is arguably the best video search engine. You can find any video-related topics that you want. This shows the importance of YouTube in the world that we are now, as many folks prefer to have a visual explanation of whatever they are seeking to know.
YouTube users have been experiencing a lot of glitches in accessing or downloading YouTube videos online, as can be seen by various Reddit users asking a series of questions based on why YouTube videos are not downloading. Most were asking questions on why YouTube downloads are not working.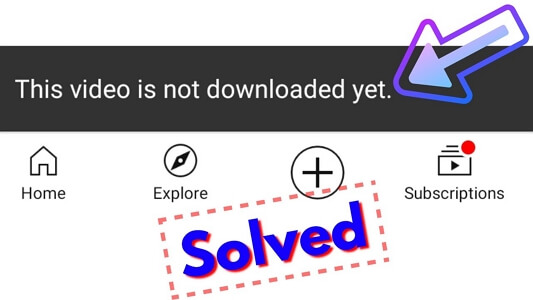 In this article, we will be looking at some essential questions that people have been asking on why YouTube videos are not downloading and will be providing answers to them.
Why Can't I Download YouTube Videos Anymore 2021?
There are a lot of reasons why you cannot download YouTube videos in 2021, such as YouTube Premium Membership is invalid, some program or settings prevent YouTube to download videos, something wrong with Youtube app or the browser. And some other reasons are stated below:
Network Connection: This is a very vital part of surfing the internet. If your network connection is poor and slow, it might affect YouTube videos not downloading.
Location: YouTube videos not downloading most times are location bound. Your location determines the type of YouTube videos that are accessible to you; some videos are location-specific.
Issues with the Videos: YouTube downloads is not working if the video is corrupt.
Insufficient Space: Having enough space on your devices is necessary to download videos.
What to Do If YouTube Video Not Downloading
After explaining why you couldn't download YouTube videos, it's essential to know your actions if YouTube is not downloading. Below are the things to engage in when YouTube videos are not downloading:
1. Check If You Are Signing in with A Valid YouTube Premium Membership
Invalid sign-up will aid YouTube videos not downloading. To curb this, you need to check your login details and ascertain that you are signing in with the correct premium membership details to avoid the issue. You may also check whether the premium membership is still active or not.
It can be done on both your mobile phone and computer. If you are watching YouTube videos on your computer, please click your file photo and then click "Paid memberships." You will see YouTube Premium listed as a paid membership.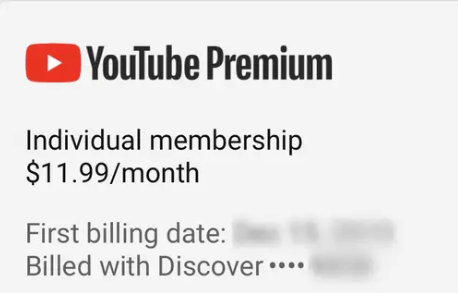 You can also check it by opening the YouTube app on your mobile phone and follow the same steps as the computers. Also, you might be unable to download YouTube videos if the YouTube Premium account has been signed in more than ten mobile devices at the same time.
2. Turn off The Firewall and Anti-virus Program Temporarily
The Firewall and Anti-virus Program may get you unable to download YouTube videos offline. Once you are faced with YouTube videos not downloading messages, kindly go to your pc settings and turn off antivirus temporarily to enable YouTube to download successfully.

3. Check The Download Settings on Your Mobile Phone
If you have enabled "download over Wi-Fi only" on your mobile phone, you cannot download YouTube videos with cellular data. To ascertain that your YouTube videos are downloading and not stalling, you may change the setting. Also, you need to enable background data for your YouTube app.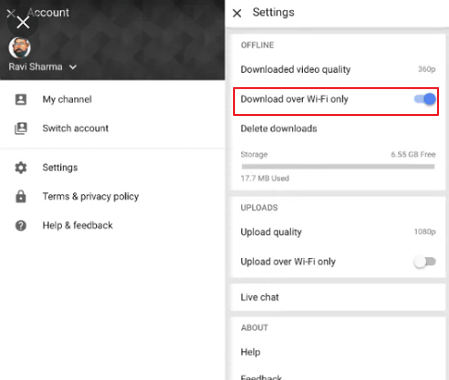 4. Update The YouTube App on Your Mobile Phone
Updating your YouTube app will allow you to download YouTube videos and make your browsing experience smooth. You will be able to download it once your app has been updated. An outdated app brings about YouTube videos not loading fast.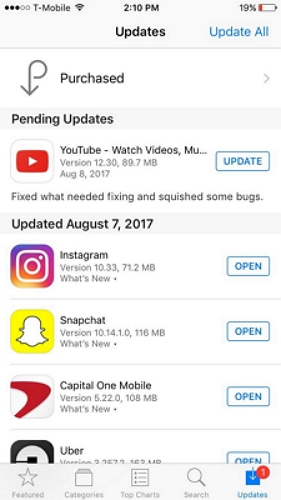 5. Update The Browsers and Extensions on Your Computer
If Torch Browser not downloading YouTube videos, you need to update your browser and extension if you are using one. This will help your videos to download fast and with fewer issues. Please go to More Tools > Extensions > Enable Developer mode > Click Update to update all the Extensions in your broswer.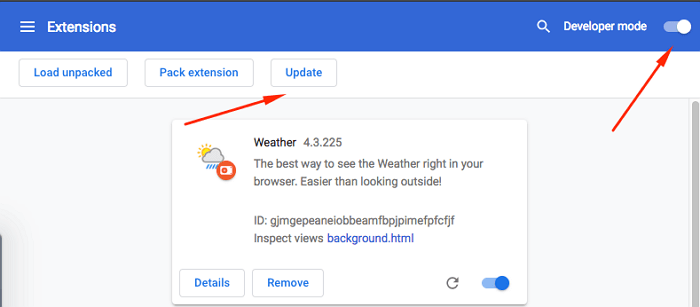 6. Use A Downloader and Keep It Updated
Many YouTube users are not familiar with using downloaders on YouTube. It decreases the grumbling on YouTube videos not downloading and YouTube videos download not working. When you don't have an extension that can be updated, it will affect your video downloads. Making use of a downloader will increase your chances of getting more videos on YouTube.
FAQs About Downloading YouTube Videos
Here we cellect some frequently asked questions of downloading YouTube videos from YouTube users .
Q1. How to Download YouTube Videos in Gallery?
You can download YouTube videos in a gallery by making use of software or downloading YouTube videos offline. There are different means whereby you can download YouTube videos straight to your gallery. There is software to download YouTube videos straight from the channels to your gallery.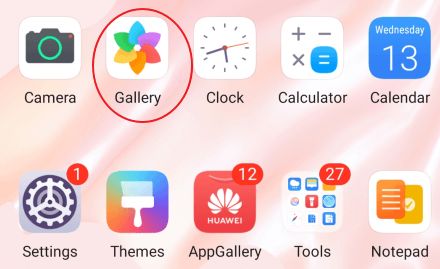 Also, you can use Vidmate, which will help you have access to videos that can be downloaded to your gallery, especially for mobiles. You can also make use of Tubermate, this also uses the same methods used by Vidmate, but it's not as popular as Vidmate. You can also make good use of YouTube go which is an extension of YouTube itself.
Q2. How to Download YouTube Videos without Any Software?
Downloading YouTube videos without software is very slim because many folks are used to the software and cannot find other means. One of the fundamental ways of getting this is by copying the URL of the video; you can use online platforms such as Y2mate, saveclipbro, keepvid, savefrom.net, apower soft, and so on. With all these online platforms, you can download YouTube videos at will.
Conclusion
YouTube videos not downloading or videos not working should cease to be something that you should be grumbling about. This article has shown the solution to that and rectified the inability to download YouTube videos issue. Hence, it would be best to do things that matter to help you avoid the inability to download your favorite videos from YouTube.