Released by Playrix in 2017, Homescapes is already a fan-favorite game that you can play on both Android and iOS smartphones, Windows PC, and Mac. It brings a breathtaking blend of high-end graphics and spectacular views that always keep you on the edge of your seat.
Homescapes requires users is to help the butler Austin rebuild his mansion by playing the tile-matching game. If you're into renovating or designing structures, you're never going to get bored while playing it.
This article aims to talk you through everything you want to know about Homescapes PC.
Part 1: How to Install Homescapes on PC Manually?
The first question that comes to mind is how to download this remarkable game on your PC. The good news is that Homescapes is fairly easy to install and start playing on any computer. However, always download the setup file from a trusted and verified website else your computer may get infected with malware.
Here's how you install Homescapes Windows 10:
Step 1
From your web browser, navigate to a reliable website and download the Homescapes installation file on your computer.
Here's a trusted Homescapes Installation link.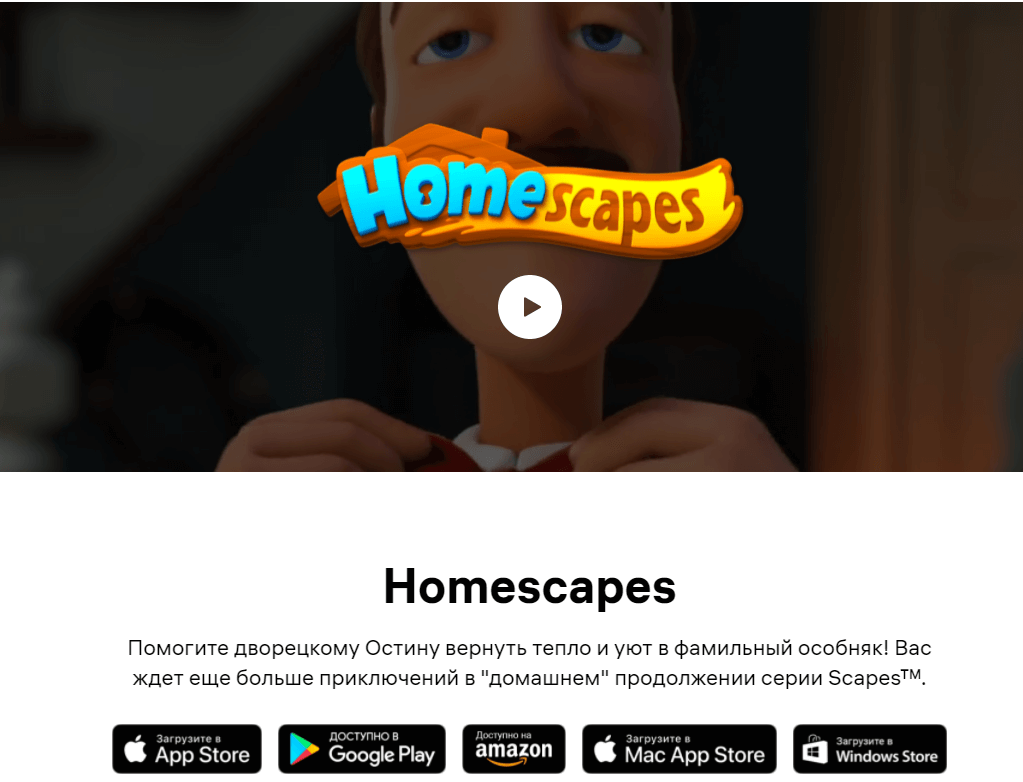 Step 2
If your browser fails to download it, turn off your antivirus software and Windows security programs and try again.
Step 3
Once downloaded, double click on the .exe file to run the installation process and follow the on-screen instructions to get going.
Step 4
A Homescapes desktop icon will appear on the screen. Double click on it to start enjoying this breathtaking game.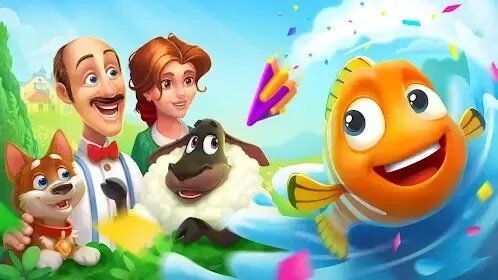 Part 2: How to Play Homescapes on PC with Emulators?
Let us discuss the two most sought-after emulators for playing Homescapes on a PC.
1. BlueStacks
The name BlueStacks needs no introduction. It is probably the safest and fastest Android emulator for both Windows and Mac.
To use this simple yet feature-rich emulator, follow the below steps:
Step 1
Once downloaded, install BlueStacks on your computer.
Step 2
Launch the software and log in with your Google Play Account. Make one, if you don't have one already.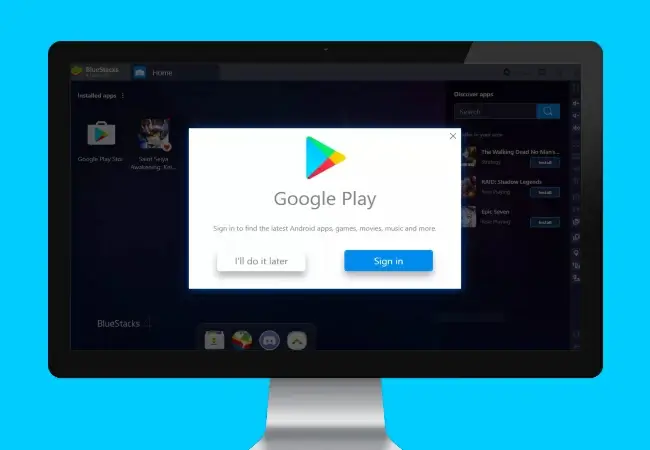 Step 3
Now, search and install Homescapes.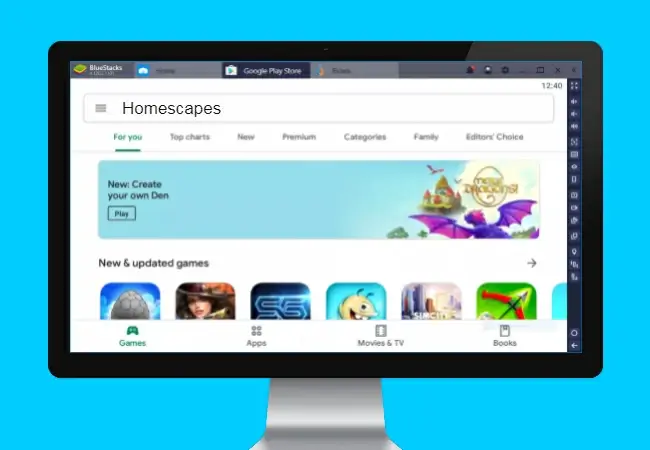 Step 4
Navigate to My Apps, run the recently installed Homescapes BlueStacks and start playing it on your PC.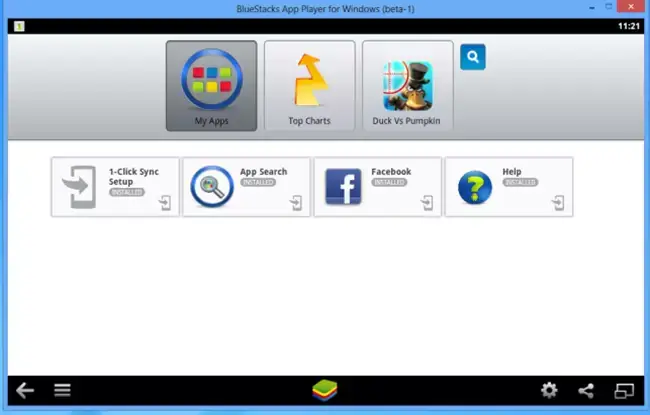 2. NoxPlayer
Just like BlueStacks, NoxPlayer offers a faster and stable platform to play any Android game on a PC. Check out yourself how to use this software to play BlueStacks:
Step 1
Download NoxPlayer from the official website. Then, double click on the installer and hit Install.
Step 2
Once installed, click on Start to get going.
Step 3
Now, you'll see a built-in Google Play Store on the main screen. Search and install Homescapes to start playing it on your PC.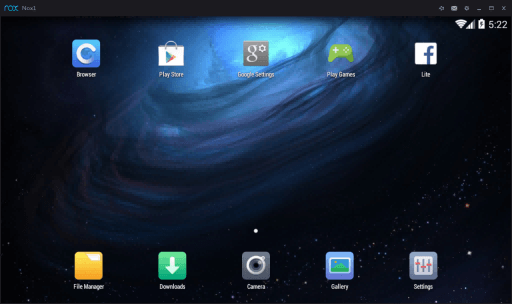 Part 3: How to Play Homescapes on PC through Mirroring?
As mentioned earlier, Homescapes is compatible with both Android and iOS smartphones and a huge ratio of Homescapes users play its mobile version. Using a mirroring app, users can experience this game on the big screen seamlessly.
The internet is awash with mirroring apps that allow you to play Homescapes on a PC like it's meant to be. Here, we will provide a step-by-step guide of two most popular mirroring apps.
1. iMyFone MirrorTo
iMyFone MirrorTo supports mirroring Android phone to Windows. In this way, you can play mobile games like Homescapes on PC, use the mouse and keyboard to control the characters freely, and enjoy the pleasure of the high-definition large screen.
The steps are quite simple, just follow this guide:
Step 1: Launch MirrorTo. Download and Install iMyFone MirrorTo on your Windows computer. You can follow our user's guide. When the installation is complete, run the software.
Step 2: Connect your Android phone to the PC with a USB cable. Yes, you need to prepare an USB cable firstly. Check the connection mode of the phone. If it is USB charging mode, switch it to file transfer mode or MTP or PTP mode.
Step 3: Follow the app guide to turn on USB debugging and continue.
Step 4: Give permission to MirrorTo and allow it to show things on top. Click "Turn on". iMyFone MirrorTo apk will be automatically downloaded in your Android phone.
Step 5: Now you can start mirroring and enjoying Homescapes on computer.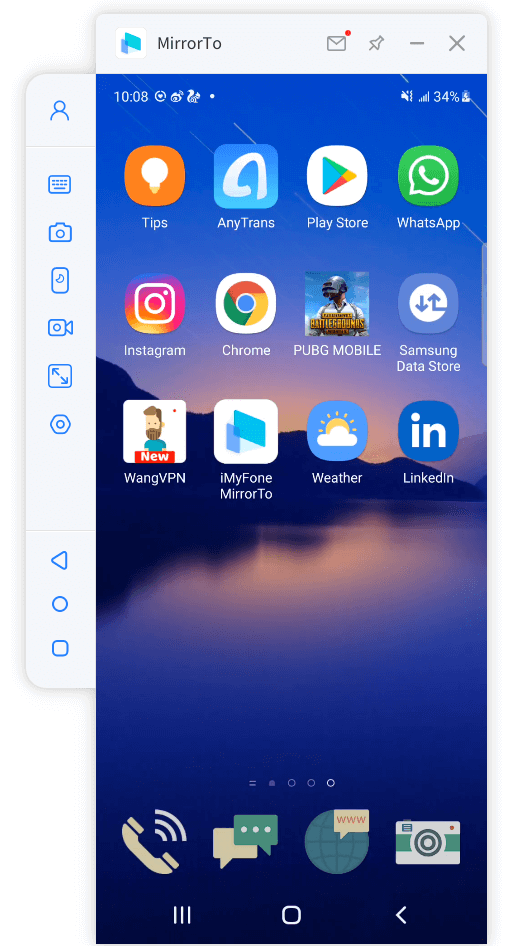 2. AirDroid Cast
AirDroid Cast has established itself as one of the most reliable and comprehensive apps for screen mirroring Homescapes on your PC – both Windows and Mac. Check out yourself how to use this powerful app to play Homescapes for PC free:
Step 1: Download and install AirDroid Cast on your PC.

Step 2: Launch it and cast the screen of your smartphone by scanning the QR code as shown in the figure below.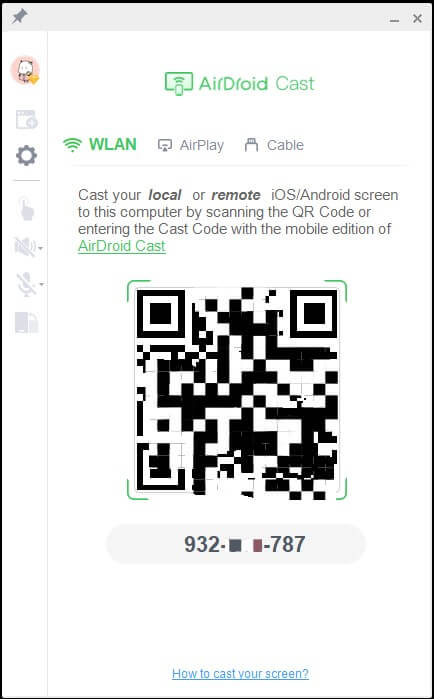 Step 3: Once the screen is successfully cast, hit on the Control icon in the left bar and follow the on-screen instructions to start playing Homescapes on your PC.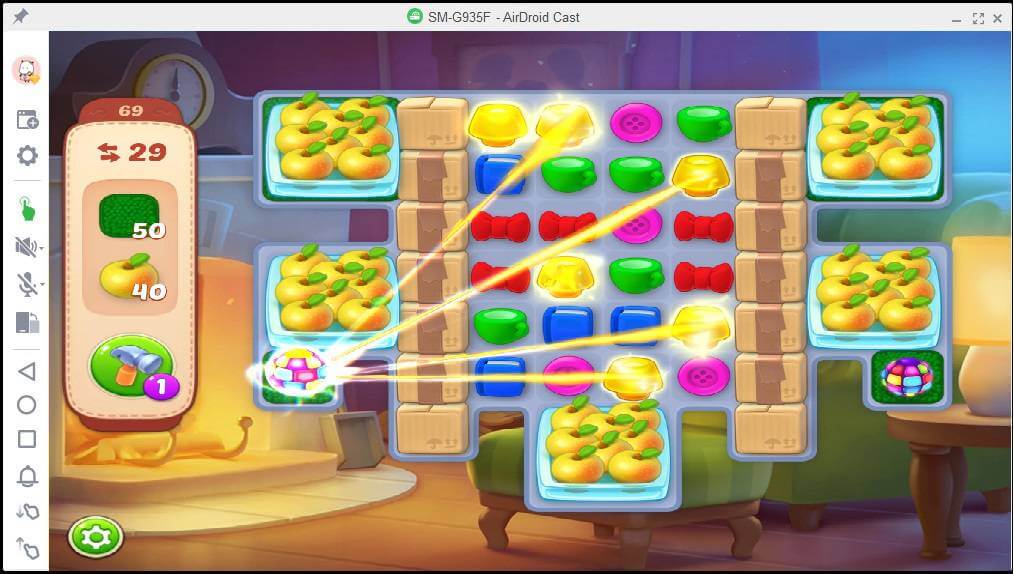 3. Remix OS Player
Remix OS Player is an open-source, powerful mirroring app for Windows users. It offers an exciting and immersive experience to play Android games including Homescapes on your Windows PC.
Here's how to use this application:
Step 1: Start by downloading the Remix OS player from its official website.
Step 2: Double click on the .exe file to install it and then, click on the REMIXOSPLAYER.EXE file twice to start mirroring.
Step 3: Adjust its settings according to the mobile device you're using (just check all the options) and hit on Start to begin Android mirroring. Wait a couple of minutes and start enjoying Homescapes Windows.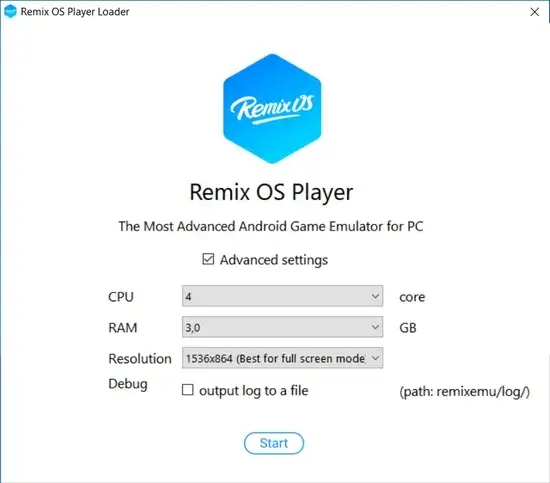 Part 4: Homescapes Game Features Tips And Tricks
Whether you're playing Homescapes for the first time or you've been playing it for a while now, the below tips will surely help you complete your missions quickly.
1. Use Boosters
Users can create boosters by matching four or more pieces in a row or a column. These boosters come in handy when you're in a tricky situation.
By joining four pieces, you get a ROCKET that once launched, clears out everything in its path, giving you time to adjust your tactics. Use these rockets wisely.
Similarly, joining 5 pieces in a row or column gives you a BOMB, and joining six pieces gives you a rainbow ball.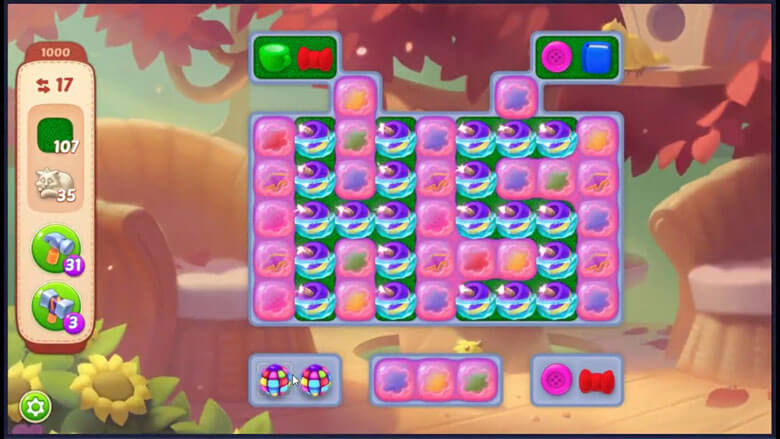 2. Remain idle for First Few Seconds
Whenever you feel trapped and find no easy match to make, wait for a few seconds and the game will automatically highlight the best match you can make at that moment.
Don't always go for these three-match tactics and instead, look to make four or more matches to get boosters.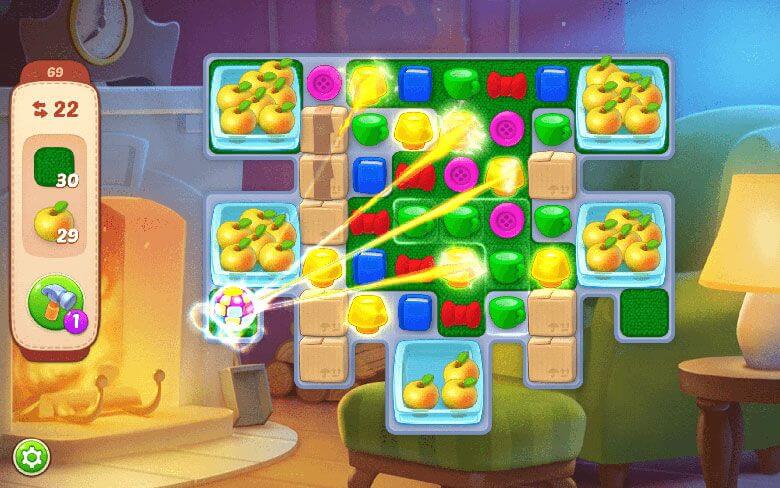 3. Remain idle for First Few Seconds
Before starting playing, analyze the scenario good and hard and spot a point from where you can do maximum damage. While the blocks are arranged randomly but with careful scanning, you can find a place to launch a chain reaction to start acing the game from the very beginning.
Part 4: You May Also Want to Know (HOT FAQs)
Read the below commonly asked questions to improve your understanding of the topic at hand.
1

Is Homescapes Totally free? How much does it price to download?
Luckily, Homescapes is totally free to install and use. You don't have to pay a penny to enjoy all its features. Anyone claiming otherwise is a scam.
---
2

Is Homescapes secure for your device?
Yes, Homescapes is 100% safe and secure to play on your PC as long as you have downloaded the installation link from a reputable or reliable website.
Since it's an open-source game, so be careful while choosing the website from where you want to download it to avoid getting scammed or your computer infected with malware.
---
3

Is this Homescapes will function normally on any Windows?
The developers claim that Homescapes for Windows works perfectly well on almost all the Windows versions ranging from Windows 7 to the latest Windows 10 as well as Windows XP and Vista. What's more, this game is compatible with both 32-bit and 64-bit operating systems.
---
4

How do I download Homescapes on Windows 7?
Downloading Homescapes on Windows 7 is as easy as it can get. Here's how you do that:
Download the Homescapes Installation link.
Double click on the .exe file to install it.
Once installed, Homescapes' main icon will appear on your desktop's screen. Double click it and start playing Homescapes for Windows 7
---
Final Words
Hopefully, this article has helped you learn how to play Homescapes on your PC like a pro. From installing it on your PC directly and mirroring or emulating it on your PC from a smartphone, you'll find a detailed guide on everything in this blog.
Feel free to contact us if you have any questions about Homescapes computer.