#1 Recommend Screen Mirroring Tool
iMyFone MirrorTo - The Best Miracast Screen Mirroring App.
Do you want to try a miracast screen mirroring app to mirror your phone screen without cable hassle? We choose the 10 best miracast screen mirroring apps in 2023 for you. Read on and learn about them to get the suitable one.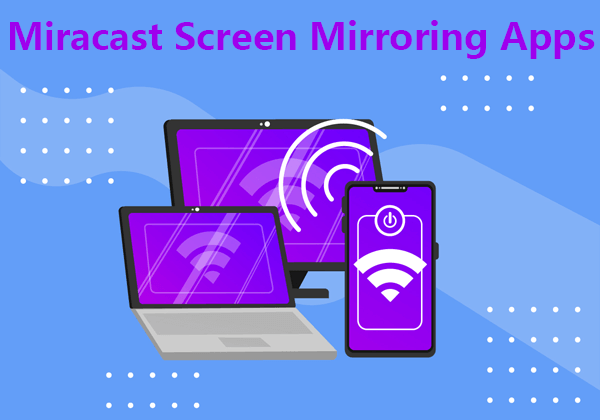 Part 1. The Best 10 Miracast Screen Mirroring App in 2023
01

iMyFone MirrorTo
iMyFone MirrorTo is an easy-to-use screen mirroring app that not only allows you to mirror your phone to a PC but also allows you to control iPhone from a PC and control Android from a PC . It supports wireless screen mirroring and USB connection to your phone from Mac/Windows PC.
Key Features of MirrorTo
Support live stream TikTok on PC, Facebook live screen share and other social media.
Support Android 6.0 and above, iOS 7 and above, Win 10/8.1/8/7, and macOS 10.15 - 12.1.
Support files transferring from your PC to Android devices.
Allow you to control your phone on PC with a keyboard and mouse.
User reviews
Through MirrorTo, I have my iPhone easily accessible from a PC for easier management or display presentations on the big screen. What's more, I can record my iPhone's screen directly on PC, which gives me a big hand. Thanks~ -- Munmun Biswas Dec. 07, 2021
MirrorTo provides the best solution for me, I don't need to open my phone every now and then to check whether there are new messages, even during the office. It even allows me to record and do other types of things, which makes it one of the best choices I make in choosing any software for my personal or official use. -- Johone Nov. 11, 2022
---
02

Miracast - Wi-Fi display
Miracast - Wi-Fi display helps you cast your Android screen to the TV such as Smart TV and wireless display adapters.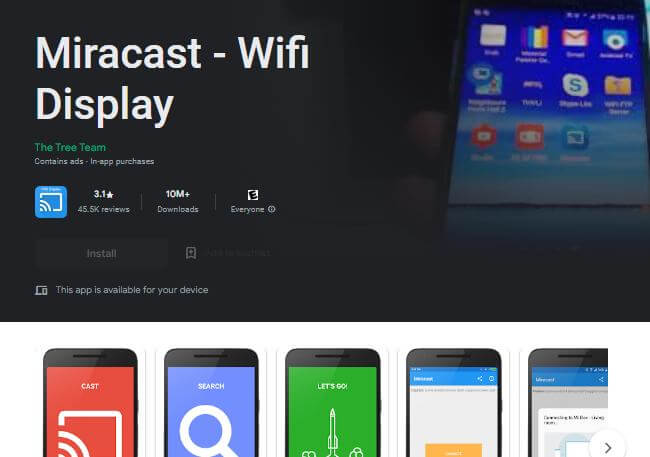 Main Features of Miracast - Wi-Fi display
Cast your Android screen to a TV
Support wireless display/Miracast
No data collected and shared with third parties
User reviews
Very good . I am lover of the song .my TV is so smart and I am joining bass and the sound is so op and your apps so happy.--Pooja Aggarwal Nov. 24, 2022
Great miracasting!!!! Save the night for World Cup matches.. Thanks a lot.. -- Viper 7Mustang Dec. 3, 2022
---
03

LetsView
LetsView is a screen mirroring and sharing app that offers interaction across multiple screens and platforms.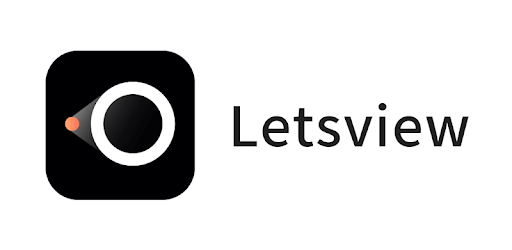 Main Features of LetsView
Support Android, iOS, Windows, Mac
Worldwide interaction
Stream phone to PC with audio
User reviews
After trying a few apps I either was met with frustration or disgustingly over priced subscriptions to remove water marks. Letsview however doesn't mess around. It works first time. No lag. So long as you have a good WiFi you will not lag. -- Denki "DenkiChou" Chou Nov. 21, 2022
Great app, easy to set up and works fine with my ten year old laptop using Windows 7 and Samsung S10 using Android 12. I don't experience any lag with my WiFi set up. -- Rob Jun. 06, 2022
---
04

Screen Mirroring App
Screen Mirroring App is a screen mirroring app just like its name. It allows you to mirror your devices via Wi-Fi and internet connection (DSL/Cable/Fibre).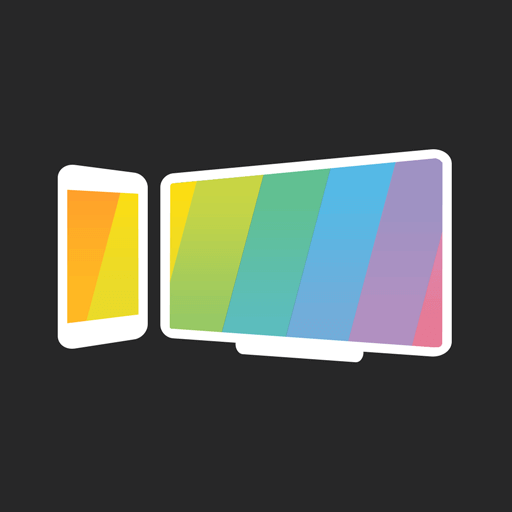 Main Features of Screen Mirroring App
Support iOS, Android, Windows, Mac, Smart TVs
Easy to setup and use
Support mirroring with videos, audio and documents
User reviews
I really like how this app is free and quick to connect to the TV. My only thing is that it does not have any sound but I understand it's under development. It is a little slow but I don't really mind that but other than that at the end of the day its free and simple to use. Keep up the good work! -- Jessica Rupert Nov. 30, 2020
I keep waiting for the catch. I keep waiting for a notification saying my free trial ended. This app is so phenomenally useful and smooth and works without any error I've noticed. I use it to stream live to my TV and the definition after a minute or two becomes really clear and the sound is great. -- A Google user Dec. 04, 2019
---
05

EZMira
EZMira is screen mirroring app with easy Wi-Fi or Bluetooth setup. You can use it to cast your videos to a bigger screen like a TV.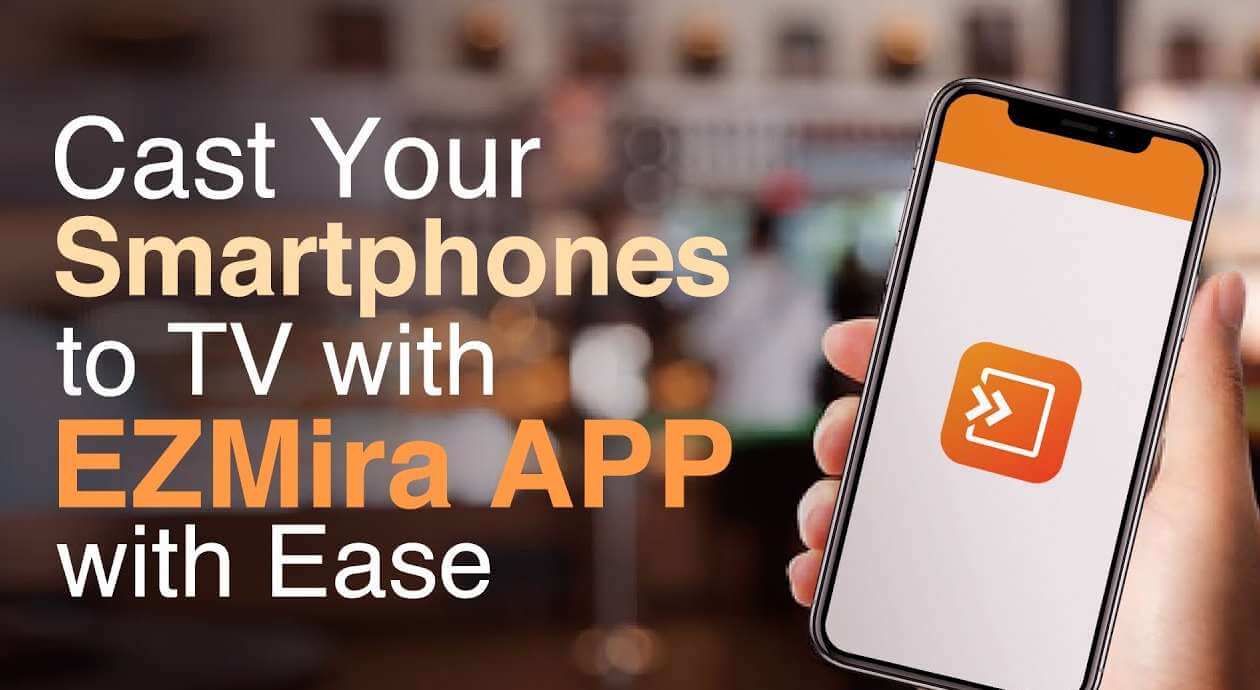 Main Features of EZMira
Support MiraScreen and AnyCast WiFi display receivers
One-click screen mirroring with Smart View or Miracast
Support WiFi setup by scanning QRCode
User reviews
Amazing! I can mirror from my phone perfectly! I need the help from my IT dept at work to mirror my laptop....the only thing I don't like is my harmon kardon speakers stop playing when I use EZMira. -- Nicole Spence May. 25, 2020
Very useless. Anycast official website suggests this app. It doesn't try to find a device when click on connect, and the other option keeps stopping. When I tried to connect from my phone through wifi direct, Anycast donggle connects without even asking for password and no option for password and then display black blank screen! -- Eng. Yousif Aug. 22, 2020
---
06

AirDroid
AirDroid app is a screen mirroring solution for Android. It allows you to view and control Android phones or tablets from your Windows or Mac.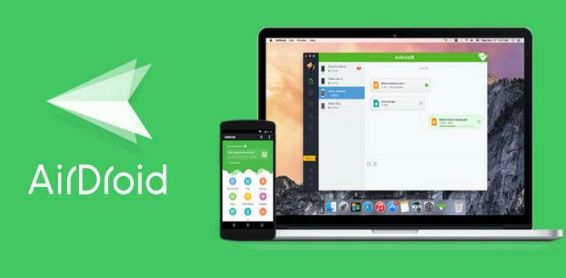 Main Features of AirDroid
File transfer and management
Receive SMS notifications on PC
No data shared and collected
User reviews
AirDroid is a pretty good way to broadcat and control your devices remotely. You don't need to do anything drastic to connect your devices, and it's easy to set up (~15 minutes). However, it has about 0.25-0.5 second delay and low quality if you do not have the pro version purchased. -- A Google user Apr. 20, 2020
I love this app. Makes it much easier to put pics and music onto or out of my phone. It's personally easier through the computer site, but you still need the app to make it work. Overall, would completely recommend if you have a Mac Computer and an LG/Samsung phone. -- Ann Jul. 17, 2019
---
07

ApowerMirror
ApowerMirror allows you to mirror and control your iOS or Android from PC. It is easy to use and has a stable connection.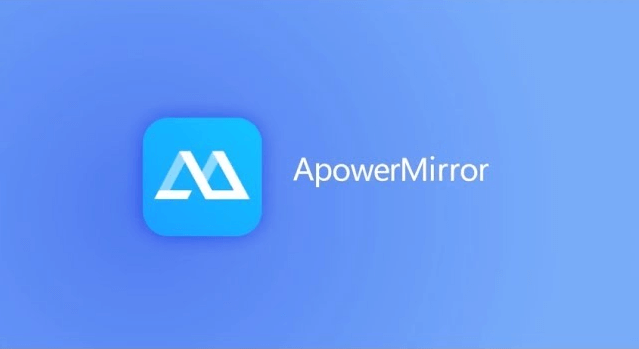 Main Features of ApowerMirror
Files transferring
Mirror multiple devices simultaneously
Cast PC screen to phone
Whiteboard
User reviews
This app is great! Very simple to use and setup. I am using this app to stream FLAC audio from my phone to my Macbook Pro to my Hifi system. It's amazing to get lossless audio and be able to control it remotely from my phone. -- A Google user May. 12, 2019
Definitely not a 'trivial' app, may test your 'patience' level with all the 'knobs & switches' one has to operate in your phone and PC in order to get it going, but once you do get it going is all worth it. -- Den Oct. 05, 2021
---
08

Mirroring 360
Mirroring 360 is an easy-to-use screen mirroring and sharing app. It offers 7-days free trial for new customers.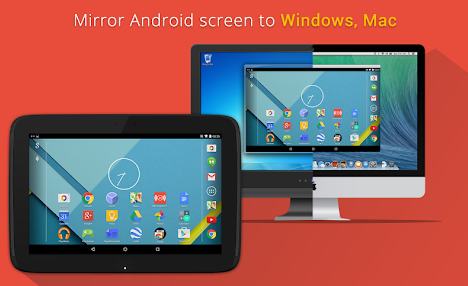 Main Features of Mirroring 360
Support Chromebook, iPad, iPhone, Android, Windows, and Mac
Support web meetings
Screen recording
User reviews
I used this to connect my Samsung Galaxy J7 to Apple TV. Initially it didn't show any connected devices, but I just had to hit refresh and the Apple TV showed up and when I clicked on it my smartphone screen showed up on the TV. -- Ben Dec. 07, 2018
Great app. Works perfectly. Only two things I have to say is for some reason, it might be my internet connection, it won't stream Hulu. The second thing, and it's something that's already been talked about, is the audio streaming. -- Stephen Sep. 23, 2019
---
09

Air-Screen
Air-Screen allows you to mirror screen, photos, music, videos, and other media from your phone/tablet to other devices.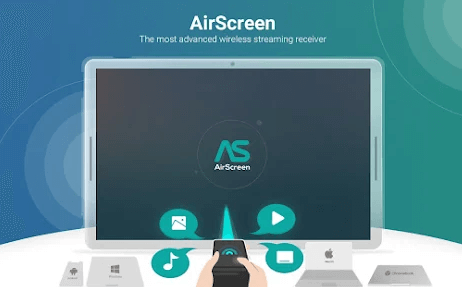 Main Features of Air-Screen
Access TVs and many apps like YouTube, Dailymotion, Vimeo, and Google Play
Use encrypted data transfer over the network to avoid unauthorized data access
Support Ultra High-Definition resolution (4K)
User reviews
I use it almost every day now for streaming my Quest with my girlfriend. I haven't tried using it for other purposes. It is easy to start, easy to use, and works seamlessly. -- David Aug. 17, 2020
Has worked well so far interested in removing ads to find out it only supports subscription which is disappointing, still attempted that but fails so was unable to remove ads Wasn't able to get Netflix to cast to it either but everything else seems to work fine! -- Mick james Feb. 20, 2021
---
10

AirServer
AirServer is a screen-sharing app that allows you to discover and screen mirror your Android display. It offers high-quality pictures of screen mirroring and stable connection.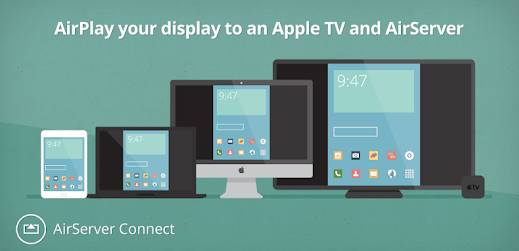 Main Features of AirServer
Supports 4K UHD resolution
Support Android, iOS, and Windows 10
No audio support due to lack of system audio capture support in Android
User reviews
Works great with apple tv! Low to almost no lag! Easy to use just install and select your apple tv and boom, you can stream your android phone to your apple tv. Thank you developers! -- boston goss Jul. 14, 2021
Works perfectly from android to apple tv 3rd gen. Seemless integration. The network portion (router) should be setup correctly though. -- klarity joe May. 06, 2020
Part 2. FAQs about Miracast Screen Mirroring Apps
1

What's the best Miracast screen mirroring app
iMyFone MirrorTo is the best Miracast screen mirroring app. I highly recommend you try it for free. It has a user-friendly interface and stable connection. It's very easy to use and it really helps my life and work.
2

What devices are Miracast compatible?
Most Windows and Android devices are Miracast-friendly. Apple devices support AirPlay, which is not compatible with Miracast. However, you can use the above 10 great apps to mirror your iPhone to Windows PC easily. iMyFone MirrorTo supports most versions of iOS, Android, Mac, and Windows, so you can use it without any limitations.
3

How do I know if my device is Miracast enabled?
You can go to Settings to check the status of Wireless Display supported. If it shows "Yes", this means your device is Miracast supported. You can enable it to use Miracast.
Conclusion
Now you have learned about so many apps that allow you to mirror your phone screen to other devices. I use iMyFone MirrorTo for my presentations at work, play mobile games, and watch videos on PC with it in my leisure time. It really provides me with great convenience. Try it now.