If you want to mirror your iPhone to a Samsung TV without using Apple TV, then you need different tools. Apple TV is the official tool that Apple Company offers, but it is an expensive alternative that can cost up to $150 or higher. If you are not the owner of an Apple TV, there is no need to worry, since we will help you.
In this article, you will learn about useful alternatives to mirror iPhone to Samsung TV without Apple TV. Learn how to solve any issue with the transmission from your iPhone. Let's get started!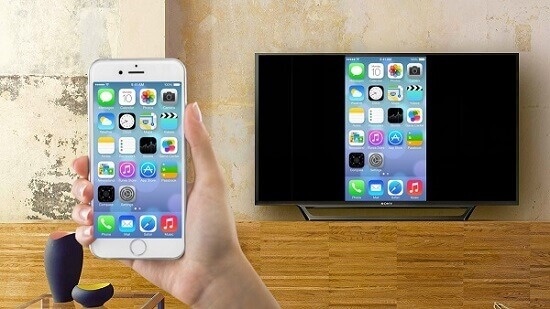 Method 1: Simplest way - Use Lighting Digital AV Adaptor
You can use a Lighting Digital AV adapto to achieve the mirror transference. This tool is useful to mirror iPhone to Samsung TV without Apple TV. It also works with other brands TV like LG TV, TCL TV, and Vizio TV, among other brands. It only requires an HDMI cable to work.
Through this adapter, you can display the mirror image of a wide variety of media content like movies, photos, games and so on. This alternative is rather easy since it only needs the adaptor to work, without further apps or installations. The only cons of this alternative is that you have the HDMI wire limitation, which means that you will need to stay close by the TV to transmit all the media you want while using your iPhone.
To use it, just follow the next steps:
First, connect the AV adaptor cable to your iPhone.
Now, plug into the other end to the HDMI cable. The AV adaptor has a port for HDMI cable.
Proceed to connect the other end of the HDMI able to your smart TV's HDMI port.
Once the HDMI cable is connected, use the TV's remote control to change the TV into the HDMI input you connected the HDMI cable with the AV adaptor.
On this input, you will see the mirror image of your iPhone screen.