How to Use Instagram on PC [5 Feasible Ways]
Category: Mirror Tips
6 mins read
Instagram is the most popular photo-sharing app among Generation Z for all kinds of use, whether business or personal. But when professionals and brands want to manage their accounts on a large screen, or maybe you lost your phone and do not want to compromise on your social presence, Instagram limits some significant features.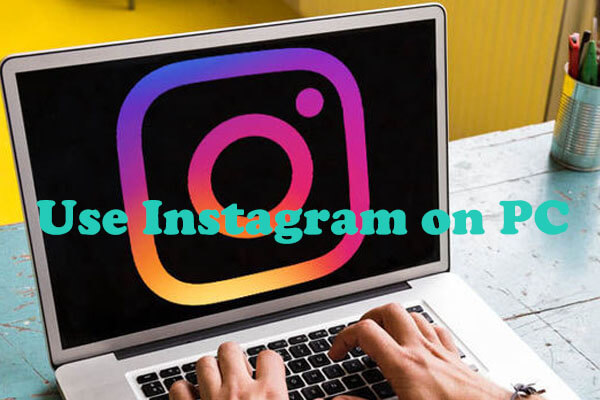 Fortunately, there are some interesting ways to enjoy all the features of Instagram on a computer using third-party apps. So instead of sharing and uploading pictures through frustrating methods, you can now speed up your work.
Today's article will walk you through a comprehensive guide to using Instagram PC without any glitches. Here are 5 Ways to check and reply to Instagram on your computer, including Windows and Mac.
Part 1. Instagram Official Website (Windows and Mac)
The easiest way to access your Instagram desktop is to access it through their official website. It is an excellent way when you just want to roam around the news feed and explore some pages. The Instagram PC version allows you to like and comment on the posts, view stories, reply to DMs, view live videos, and much more.
It is almost similar to the mobile version, just a little broader. The toolbar can be found on the top of the screen and the Stories section, on the right.
This version does not allow posting multiple photos and videos to the feed or the stories.
The method is simple:
Open your favorite browser and write Instagram in the search bar.
You will get Instagram.com among the top results. Click on it.
You will be asked to enter your email and password to log in.
Once you are logged in, you can use the Instagram PC version.
Part 2. Screen Mirroring App – iMyFone MirrorTo
When you wish to go through the awesome pictures and videos available on Instagram on your PC for a better experience and adventure, using a third-party app such iMyFone MirrorTo is the best app to screen mirror your phone screen to PC. iMyFone MirrorTo is a trending app with millions of users. The features that make this app distinguished are:
Where screen mirroring is the ideal way to explore your Instagram content over a bigger screen, the advanced technology of iMyFone MirrorTo makes the experience even better.
Video tutorial on how to mirror & run mobile apps on PC with MirrorTo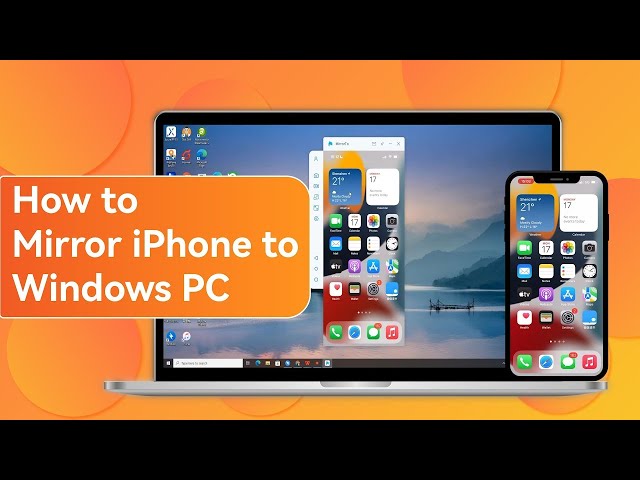 How to Use Instagram on PC with MirrorTo?
Step 1. Download and install the software from the official website. Launch the program on your PC.
Step 2. Using a USB cable, connect your phone to the PC. Select the Transfer Files option for continuing with the task.
Step 3. Now go to Settings to enable USB debugging when your phone is connected for screen mirroring.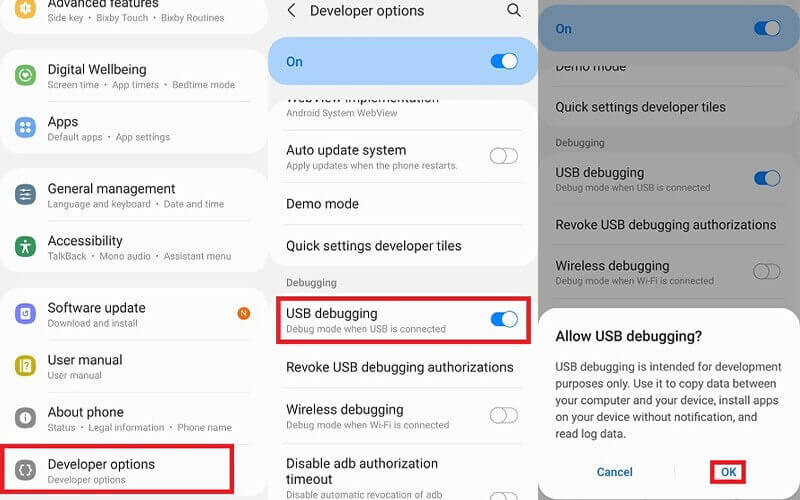 Step 4. Permit the debugging by clicking OK whenever asked by the computer.
Step 5. Give Permission to MirrorTo. Click Turn on. The app for the software will download automatically on your phone.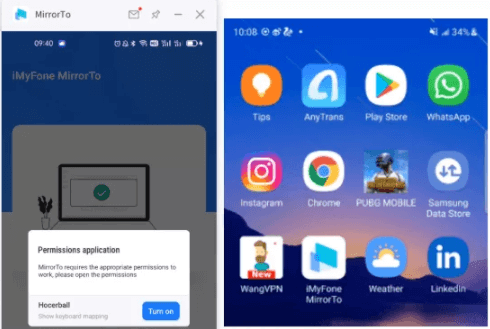 Step 6. Once screen mirroring is successful to Instagram, enjoy the app with all your heart.
iMyFone MirrorTo is a 100% secure app that offers a money-back guarantee if you are not satisfied with their service, which is hardly ever a case. Screen mirroring desktop for Instagram puts an end to any restrictions that you can face with the above methods.
Part 3. Microsoft Software (Available on Windows 10)
Back in April, an official Instagram App was launched for Windows 10 PC and tablets. The Instagram for pc windows 10 allows users to access the Live Tiles and keep an update on what's going on around the app.
Some of the features it allows are:
Watch Stories of your friends and the people you follow.
It allows posting, editing, and sharing happy moments with the world easier.
Receive notifications, so no chance of missing anything.
Make full use of Instagram direct.
Search, Explore profiles and News Feeds.
The app still has some glitches that need fixing.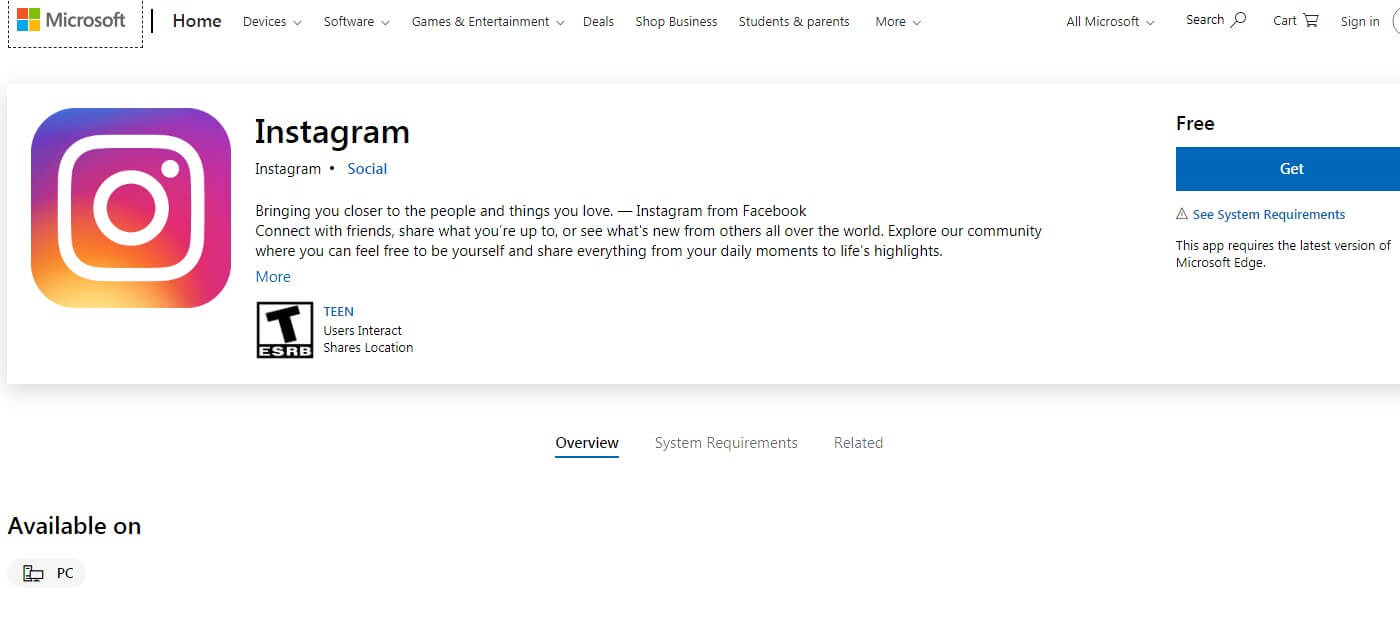 How to Use It?
Step 1. Open Microsoft Store on your PC.
Step 2. Write Instagram in the search bar.
Step 3. Once you are on the app page, click on the blue button of Get.
Step 4. The download will start immediately. After the installation process, log in to your account.
Step 5. Voila! You are all ready to explore the unthinkable.
Part 4. Android Emulators to Use Instagram on PC
Gamers usually use Emulators to make their gameplay easier, but why not utilize their incredible technology to use Instagram on PC.
1

TBlueStacks

It's a third-party app that lets Android users run their applications on their PC as well. BlueStacks is the best android emulator on the list to use mobile Instagram on PC. It is highly compatible and a simple tool that can get your job done efficiently.

This allows you to post your photos and videos on the News Feed and stories as well. It is a lightweight and fast application to connect with your loved ones without any restrictions.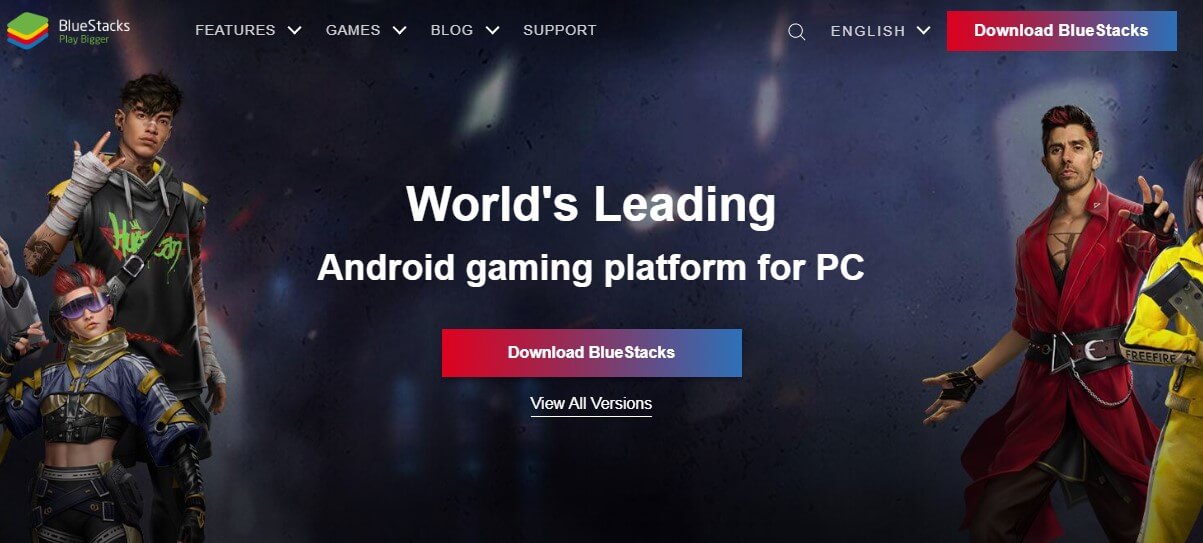 Download and install the app.
Launch it and log in to your account.
Select the My Apps option and search Instagram in the search bar.
Finally, install Instagram on your PC and use it.
---
2

NoxPlayer

It is another famous yet powerful emulator on the list allowing users to enjoy fantastic features and characteristics. NoxPlayer works best on PC and Mac as well. Most gamers prefer it for games, but you can run social media sites through it. The app is free and convenient to use.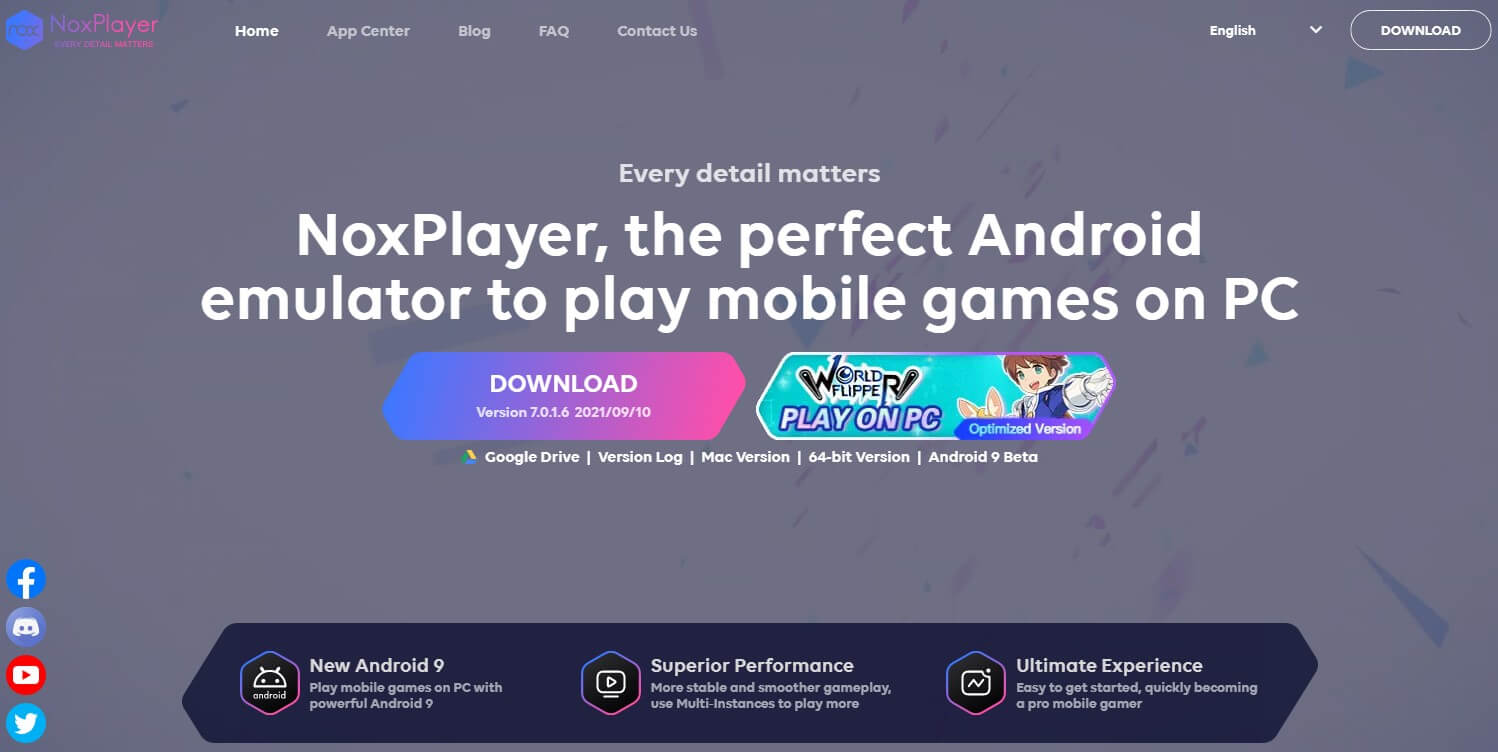 Visit the website of Nox App Player and download the software on your PC.
Once downloading completes, open the installer > Accept Agreement> Install to proceed.
Run the app to start using.
Next, you can install Instagram from the Google Play store to enjoy it on PC.
---
3

KoPlayer

When we talk about Android Emulators, how can we not talk about the fantastic KoPlayer?

It's free, it's awesome, and it's user-friendly. The emulator lets you enjoy all your android features and functions on your PC. Its gameplay lets you find any app of your choice. Other key features include screen capturing, volume adjustment, desired resolution, and much more.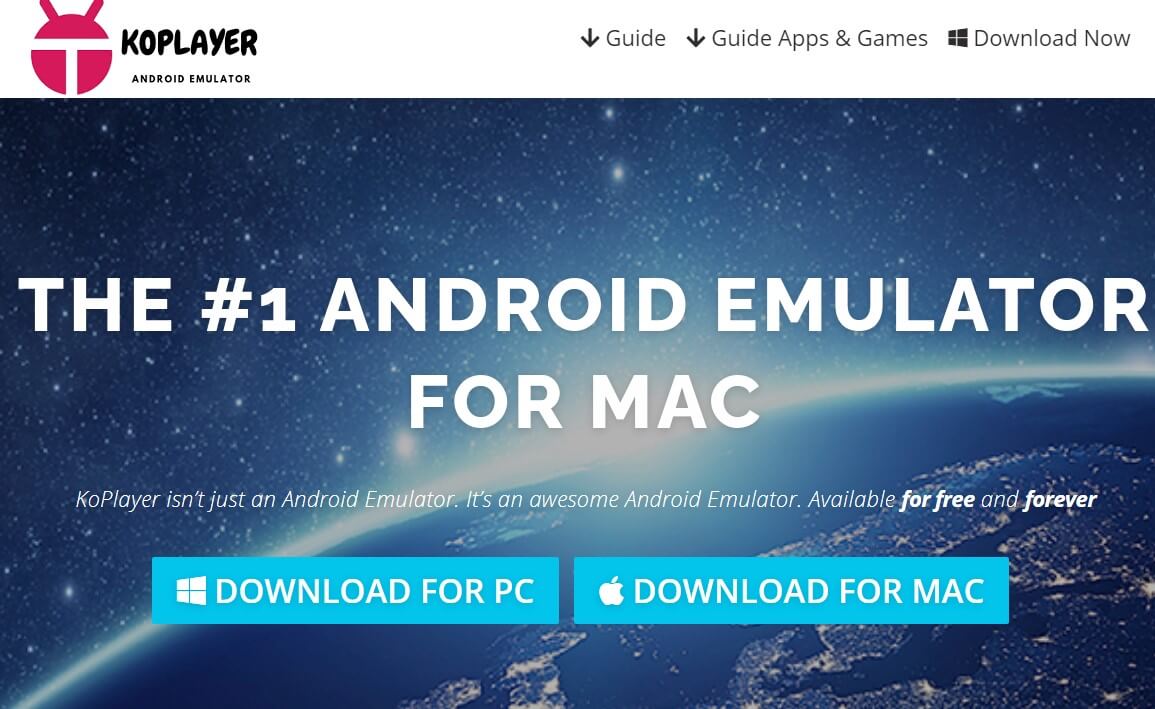 Download KoPlayer from their website.
Start the installation process.
Choose the location on the PC where you want the emulator to install.
Then in the next window, click on the Finish button to run the emulator.
Now you can download or drag and drop the Instagram app.
---
4

LDPlayer

LDPlayer is another renowned emulator for windows. You can download it for free and start using it without any delay. It supports a wide range of compatibility, gives an excellent performance, and allows a high graphic experience.

With improved compatibility, it allows 6× faster gameplays and much smoother controls. The customized user interface adds to the overall experience.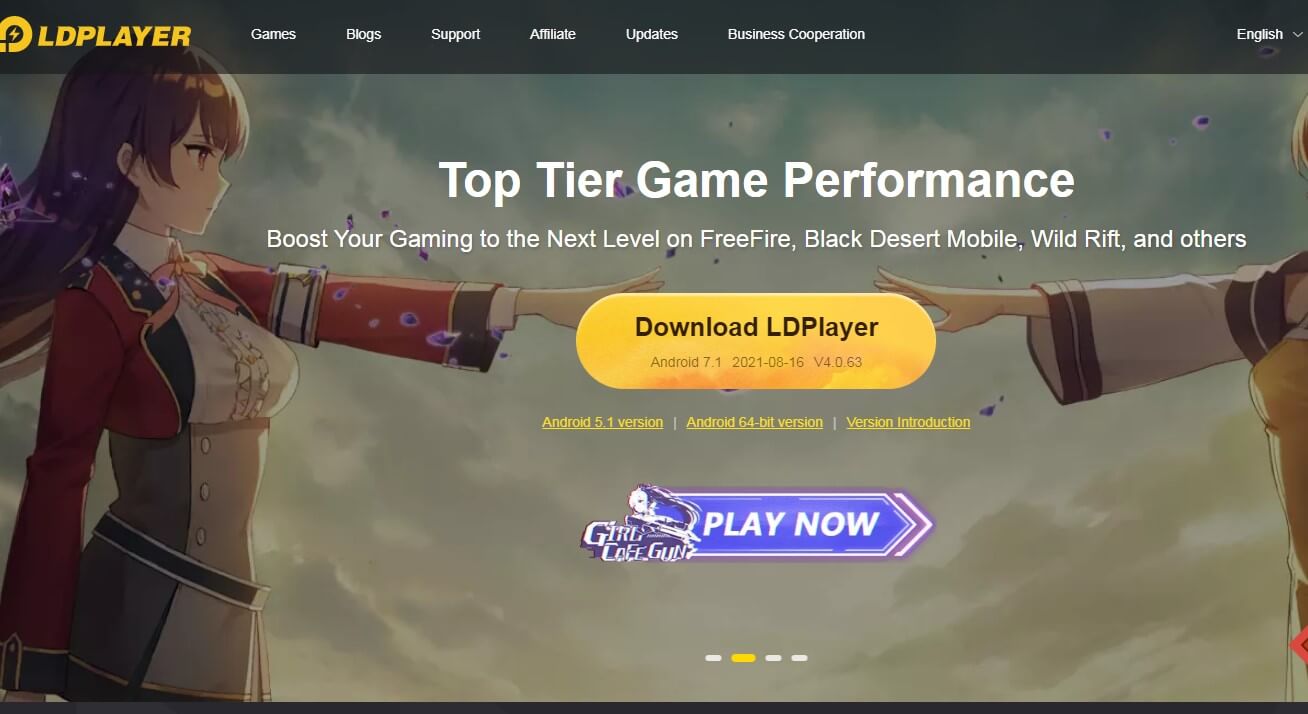 Download LDPlayer 4 from their homepage.
Allow the installer to run and check the path of the file. If you have an LDP layer 3 installed, choose a different path for LDP layer 4.
Complete the simple procedure and run the emulator from your desktop.
---
5

MEmu Android Emulator

MEmu is relatively new in the market but packs some incredible features to offer to its users. Its performance is flawless, and it offers unique compatibility. Its main features revolve around providing an android experience with an even better desktop. Its premium version is ads-free and offers customization of setting resolution, device models, memory size, and much more.

It allows file sharing between PC and android devices; you can watch live shows and chat unlimitedly using various social media platforms.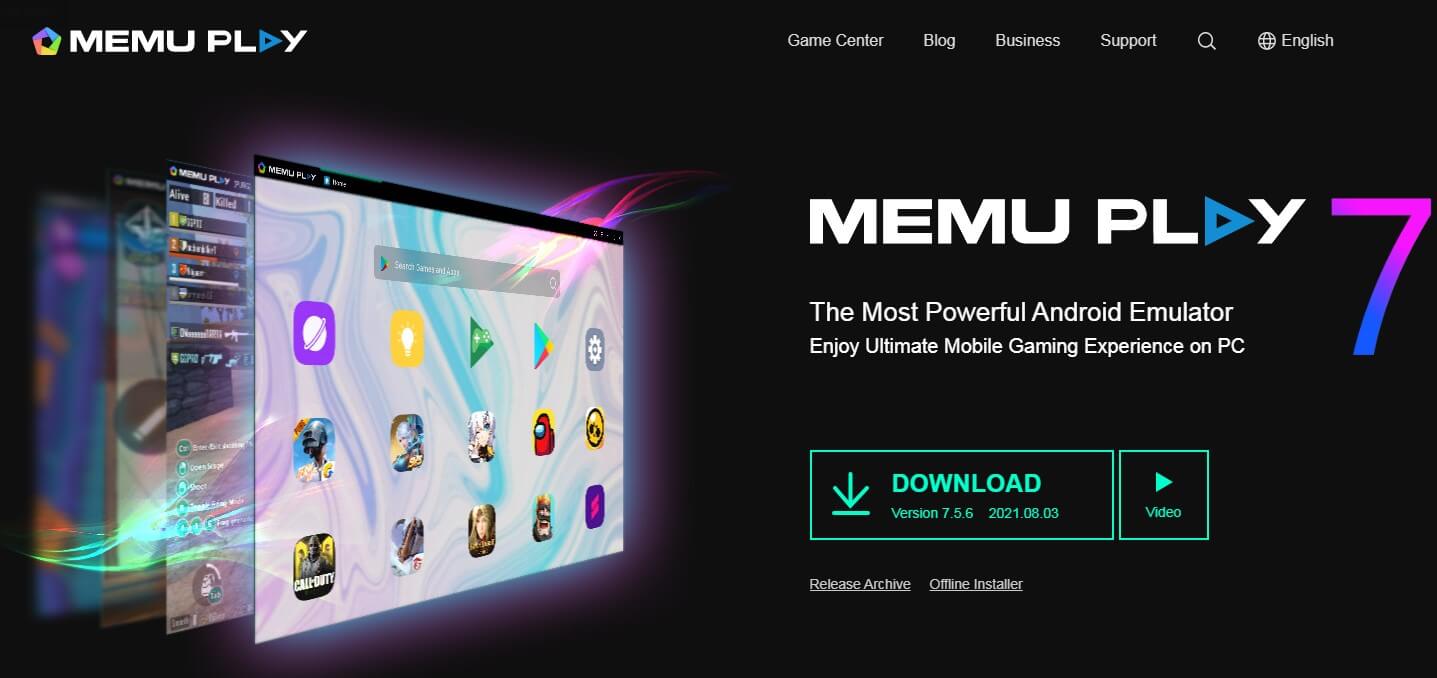 The process of using Instagram is simple. Just download and install the emulator, then install Instagram from their platform, and you are ready to use it.
---
6

Andy Android Emulator

Andy for PC and Mac is among the best emulators available in the market. It creates a perfect virtual environment and is a lightweight tool, offering unlimited storage capacity. It offers seamless sync between your mobile and PC and makes sure that the device is always up to date. It is the easiest way to bring your most favorite apps to PC, including Instagram.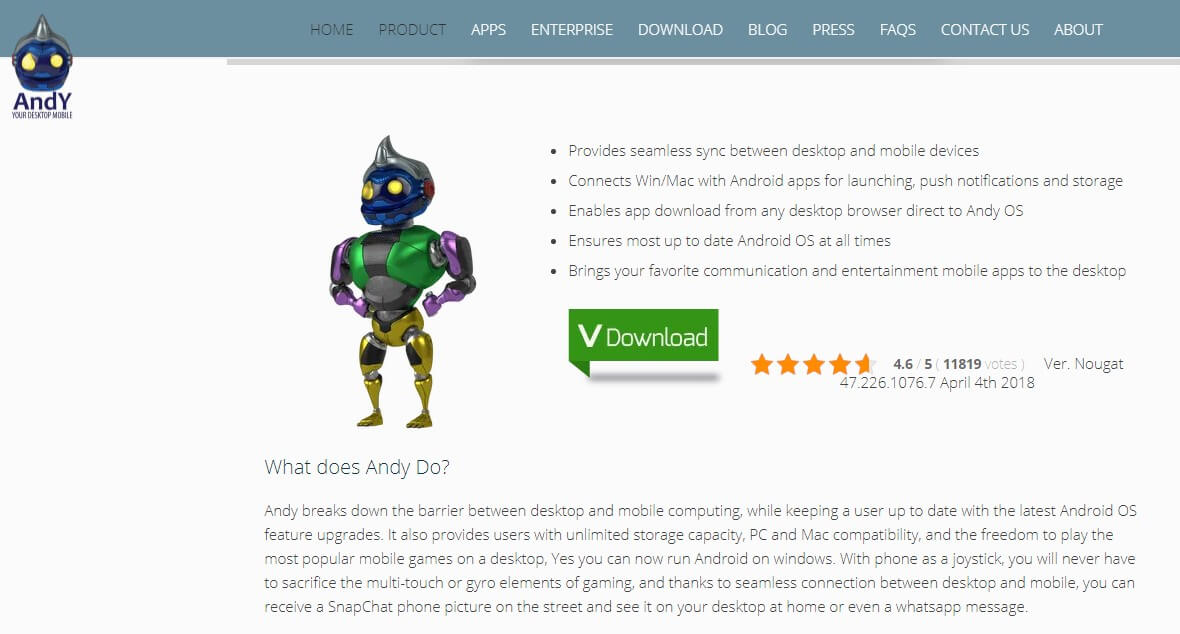 Download Andy Android Emulator and launch the setup file.
Then click Next, here; you will be asked to install an antivirus which you can decline.
Now a 500 MB file will be downloaded.
After installation, set up your Google accountant you are ready to start using apps on PC.
Part 5. Chrome Extension: Desktop for Instagram
Desktop for Instagram is the most famous desktop version of Instagram, which aids in accessing restricted features of Instagram for Windows 10. When you want to save time and run your business tasks more efficiently, Desktop for Instagram on a bigger screen.
The special features it brings to the table include:
Letting you upload images and post directly via computer.
View photos and videos in the full-screen mode.
You can even download photos and videos from the feed and story.
There is no download limitation, and it never fails to give the same feel as the Instagram mobile app.
It restricts the use of sending direct messages, adding photos to stories, and tagging people.
Go to Chrome Web Store and click on the blue button of Add to Desktop.
Sign in to your Gmail account to further initiate the process.
Part 6. Hot FAQs about Instagram PC
Q1

Can I get Instagram on my PC?

Getting Instagram on PC is possible. You can get the Instagram desktop version from their official website or download it through the Microsoft play store or utilize the excellent android emulators on the web to access the restricted features of the app.
Q2

Is Instagram free to download?

Yes, Instagram for Instagram for windows 7, 8, and 10, android and iOS devices are all available free of cost to let the users enjoy the unlimited experience of this excellent photo-sharing app.
Q3

Is Instagram on PC good, even better than mobile?

Where there are ways to enjoy the Instagram PC version with all the app features, most users prefer the mobile version over the PC one. But businesses and brands consider the Instagram computer version as it makes their tasks easier.
Q4

How can I download Instagram on my laptop?

You can download Instagram for windows desktop from Microsoft Store. Visit their website or store to get the app directly on your laptop. Once the data of about 80 megabytes has been downloaded and installed, you will be granted unlimited access to the app.
Q5

How do I post on Instagram on PC 2022?
First, sign in to your account and go to your profile.
Then right-click on the screen and select Inspect.
Click on the small tools icon in the developer's panel.
Here, select your phone model.
Refresh your screen and now press the+ sign on the Instagram interface to upload your photo.
Q6

Is Instagram banned in India and some other areas?

Instagram is not banned in India or any other region from the developer. But some governments like the Indian government issued a notice in Feb 2021 to ban the app.
Conclusion
Mobile Instagram on PC offers another level of ease and convenience when handling hectic tasks daily on this popular platform. Though Instagram PC allows access to the app, the restriction on certain features spoils the experience.
So, you can decide to use the screen mirroring app like iMyFone MirrorTo or the famous android emulators to access the app without any hurdles.