Live streaming has become a popular way to broadcast their lives online. Mobile live-streaming apps have been successful in the market because of their ease of use and availability.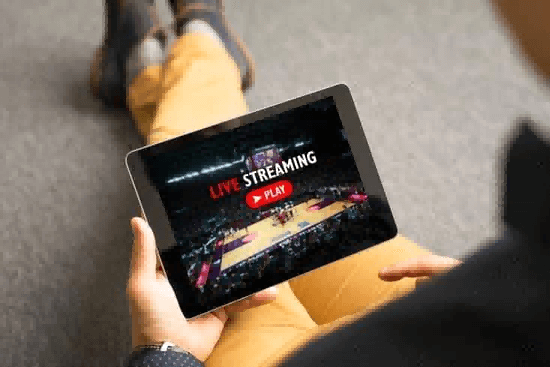 Streaming is becoming more and more popular these days with the emergence of live streaming apps on mobile devices. These apps are easy-to-use, convenient, and cost-effective. They are also gaining popularity among content creators who want to connect with their audiences through live streams on social media platforms.
Best Live Streaming Apps for Mobile Broadcasting
Live streaming mobile apps help content creators reach an audience better than other traditional methods such as videos, podcasts, or radio programs. With these apps, creators can share their thoughts and experiences with an audience in real-time.
What are Live Streaming Apps?
YouTube is one of the most famous platforms for live streaming. Mobile devices support the YouTube live stream key as its streaming platform. Live streaming mobile apps allow users to broadcast their videos and live streams on mobile devices. These apps use different methods like video capture, geolocation, and broadcasting to provide users with a high quality experience. Live streaming apps are a new way to engage with your audience. They allow you to see what your audience is doing and interact with them in real-time.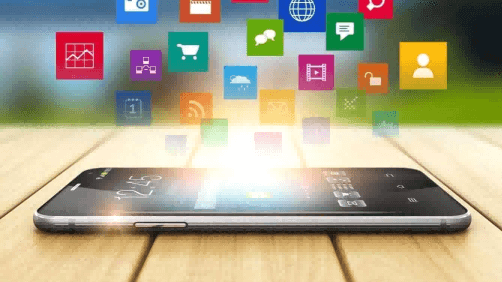 With Live streaming apps, you can broadcast your live video on the go, anywhere and anytime. In addition to broadcasting your own content, there are many other ways that companies can use these live streaming mobile apps for marketing purposes.
They offer a lot of entertainment at their fingertips. They also give people a chance to see what celebrity or influencer life is like without having to be in the same room with them. Live streaming apps are becoming increasingly popular due to the rise of social media. In fact, some companies are using live streaming apps as a marketing tool for their products or services.
1. Youtube Live
Live streaming has become an increasingly popular form of content creation. YouTube Live is one such application that allows people to live stream their videos or audio from their mobile device. It also provides features like interacting with your friends or audience members on the same broadcast and broadcasting from multiple channels at once.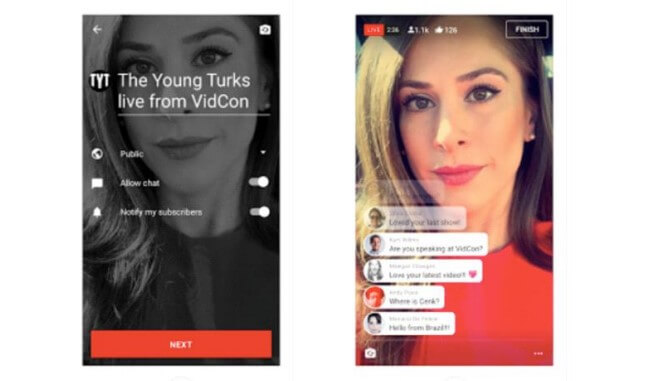 YouTube Live is one of the most popular live streaming apps, with over 10+ billion downloads so far on the market. It has a relatively easy to use interface and can be used by anyone with an internet connection. It has been used by people all over the world, from celebrities to everyday people who want to make their lives more interesting.
The content creators can use this app for advertising purposes or for personal use by broadcasting their thoughts or activities in real-time. The creators can also choose to monetize their content through YouTube AdSense, which pays the creators based on the CPM (cost per thousand) of the ads they are running during the event. This app can be used in many different ways such as watching a sporting event or concert while you're out and about or even watching your favourite YouTuber stream while you're at work.
2. Facebook Live
Facebook Live feature allows users to live stream their videos. It is a platform that Facebook has created, and it has the potential to be more than just a social media platform. Facebook Live is a great way to share your life with friends and family without having to worry about editing or worrying about your sound quality. It also allows you to have a more personal connection with your audience by giving them the option to chat in real-time.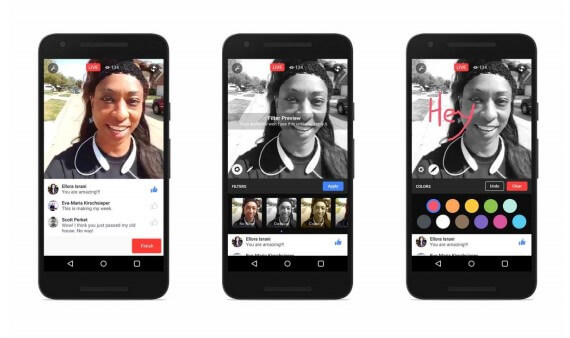 Live streaming apps like Facebook Live have become popular because they allow people to connect with their audiences more personally than just posting pictures or text on social media.
3. Tiktok Live
Tiktok Live is one of the most popular live streaming apps available on the market today. Tiktok Live is a mobile app that allows users to broadcast live streams of their life or share what they are doing with friends or family. The app has been downloaded over 1+ billion times worldwide and has been used by celebrities like Kylie Jenner, Justin Bieber, Selena Gomez, and many more.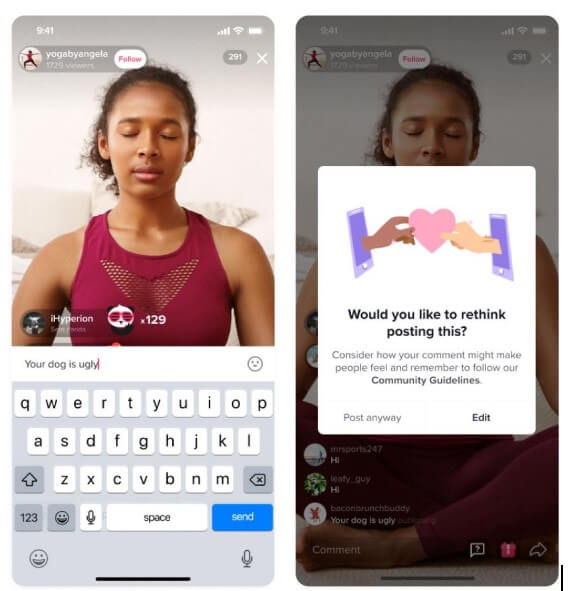 The company has been able to grow at an exponential rate because of its simple user experience and ease of use which makes it accessible for all types of content creators.
4. Instagram Live
Instagram is one of the most popular apps to use for live streaming. Instagram offers an opportunity to broadcast live videos on Instagram. The feature is a great way for brands and influencers to connect with their audience and create unique content that can be shared across multiple platforms.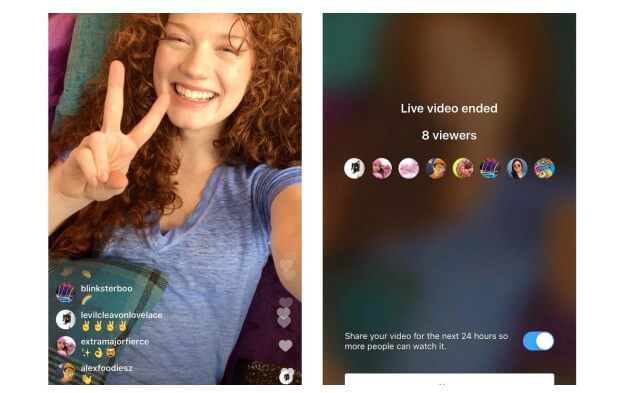 Instagram Live allows users to live stream videos and photos on their Instagram account. It also allows users to interact with their followers in real-time. Businesses also use it as an effective marketing tool because it can help them connect with their customers on a personal level. The popularity of Instagram Live can be attributed to its ease-of-use and convenience for its users, as well as its ability to reach a large audience at once.
5. YouNow
YouNow is a live streaming app that lets users stream live videos to their followers. It was founded in September 2011; 10 years ago, it is one of the most popular apps for live streaming.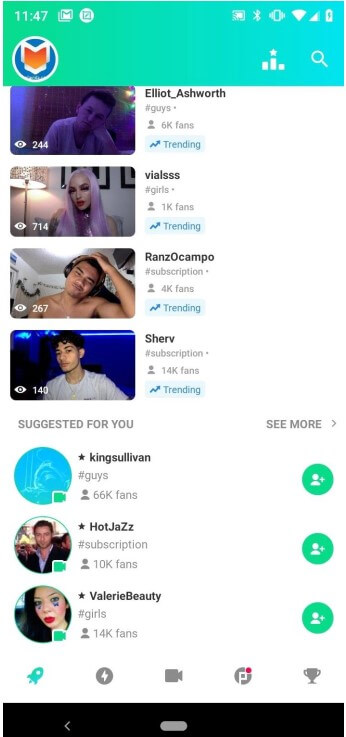 The interactive entertainment platform pioneered the idea of a mobile two-sided marketplace in the US and has over 47 million registered users. It is a free app that can be downloaded on both iOS and Android devices, which makes it easy for everyone to use. Many users perform music, game, engage with their fans, or dance, others talk or make jokes.
Other Popular Live Streaming Apps
How to Live Stream Your Phone Screen on Windows 10 PC?
With the help of iMyFone MirrorTo, you can now live stream your phone screen on PC Windows 10 and share it with everyone. This application is compatible with most devices, including Android and iOS smartphones. It's easy to use and has a simple user interface that allows you to stream your phone screen quickly.
Mirror Phones to PC
Step 1.

Launch iMyFone MirrorTo

The first step is downloading the application, installing it on your computer, and then launch it.
Step 2.

Connect Your Mobile with Computer

After launching the application on the computer, connect your android mobile with the computer using a USB cable and select the "Transfer files" option on mobile.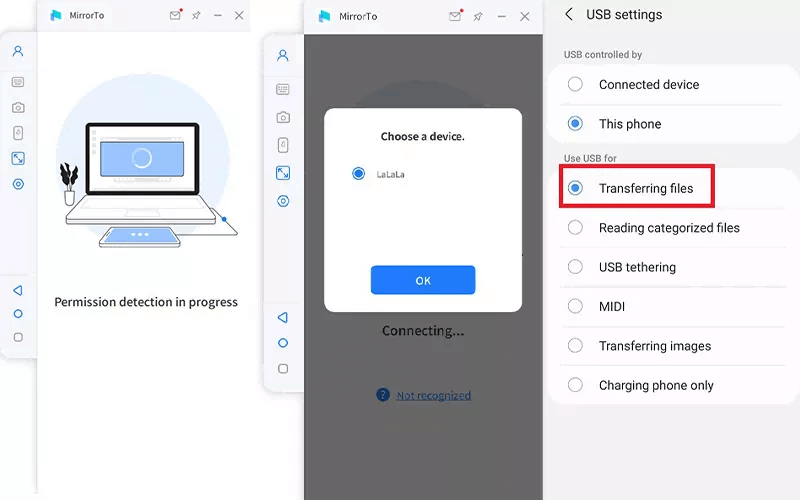 Then Go to the Developer option and enable USB debugging, permit MirrorTo and allow it to display things on top. Click "Turn on." iMyFone MirrorTo apk will be downloaded to your phone automatically.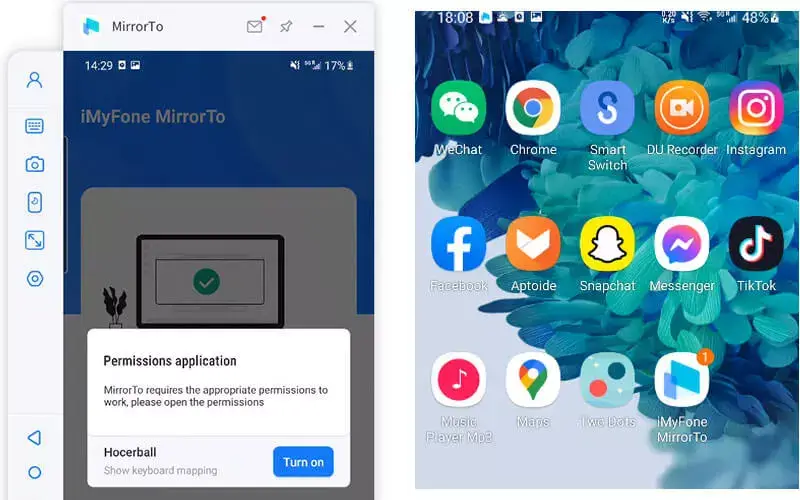 Now your phone is successfully mirrored to computer, you can
Step 3.

Stream Your Phone to Live Streaming Platform

Select the "Stream" button in the toolbar on the left of MirrorTo.