The most favorite plumber of the 90's kids from the Nintendo world is now all set to impress Gen Z. Super Mario Run can now be enjoyed on the bigger screens of your PC as well. Stay with us because we have some exciting ways for you to have the most incredible trip in the Magical world of Mushroom Kingdom, Super Mario Run PC.
An app for the game is only available for iOS Appstore and Google Play store, but nothing is impossible in today's times. There are certain tricks and intelligent tools that let you enjoy mobile apps and games on windows devices as well.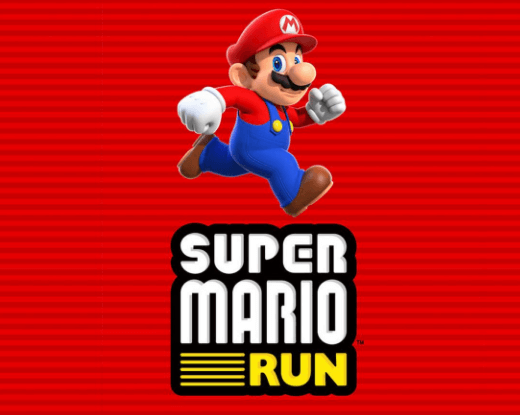 So, let's have a look at everything you need to know about playing Super Mario Run on PC without any hitch and glitch.
Part 1: All About Super Mario Run on PC
1. Game Specifications
Developer: Nintendo Co. Ltd
Genre: auto-running platform
Mode: Single-player
Download Records: 100,000,000+
Rating: 3.7-star ratings
The popular game Super Mario Run is a remake of classic Mario Bros and was launched in 2016 for iOS and later for Android. It is the primary franchise of the company and became their first mobile game to be launched. On the list of Action category, it enjoys the top position and positive user aggregate ratings.
With the most positive reviews from critics and gamers, it enjoyed 50 million downloads in the first week only. The game has a typical plot of rescuing Princess Peach, captured by Browser. The game offers challenging tasks and advanced features for added ease and excitement along with the rescuing mission.
2. Primary Features
Simple yet challenging to play;
Has 3 interesting gameplays to keep your entertained;
Mario game aesthetics;
You can do interesting things with coin collection;
You can play against friends, online gamers, or computer.
Part 2: Why Play Super Mario Run on PC?
The small screens of mobile phones do not offer the same amount of fun and graphics. Therefore, most gamers prefer to enjoy their gaming time on PC as mobile games do not appeal to them much. The main reasons for choosing PC over mobile phones are:
PC offers better and clearer visuals;
Gives players greater control over the gameplay;
They can enjoy the game along with handling other tasks;
A Mobile comes with fixed specs, while PCs can be modified for a better gaming experience.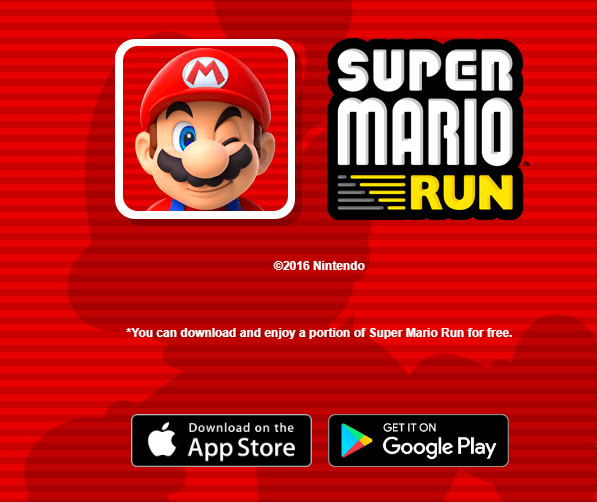 Part 3: Efficient Ways to Play Super Mario Run on PC
The users were quite disappointed when the separate app was not launched for PC. Similar to other popular games, Super Mario Run is available for Android and iOS only. However, with screen mirroring apps and Android emulators, you can play and enjoy your favorite games on a PC without needing any separate Windows version.
So, how to screen mirror your game and which emulator will work for Super Mario Run? We present you with the most useful ways to play Super Mario Run on PC.
1. iMyFone MirrorTo to Screen Mirror Super Mario Run on PC
The first method coming to my mind to enjoy this spectacular game is to use a screen mirror app - iMyFone MirrorTo. The screen mirror app duplicates the mobile screen over your PC. iMyFone MirrorTo empowers the users to enjoy their screen on PC without any complicated procedures.
The app works beautifully on most Windows and Android devices. The user-friendly interface filled up with impeccable features makes it the #1 screen mirroring app. So are you ready to play Super Mario Run on PC for a better gaming experience?

MirrorTo Features:
Intuitive Design: The simple interface makes the screen mirroring a simple task. It is perfect for everyone, irrespective of their skill sets.
Better Controls: You have better control over the game through the keyboard and advanced customized settings.
Variety of Screen Views: To enhance your gaming experience, you can use full-screen view or zoom window size and also use it along with other apps.
Manage Social Apps: Along with playing games, managing social media accounts is also possible without delays or lags.
Step-by-Step Guide:
Step 1: After installing the software iMyFone MirrorTo on your PC, launch the program.
Step 2: Use a USB cable to connect your phone to the PC and hit Transferring files option.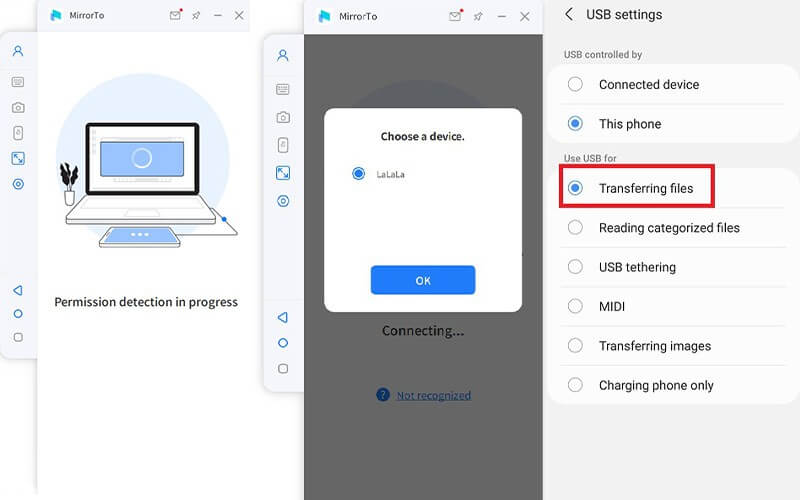 Step 3: Enable USB debugging by going to Settings > About phone > Software information. Go to the 'Developer' option and click the 'Build' number 7 times. Always click 'Ok' when a window pops up for USB debugging.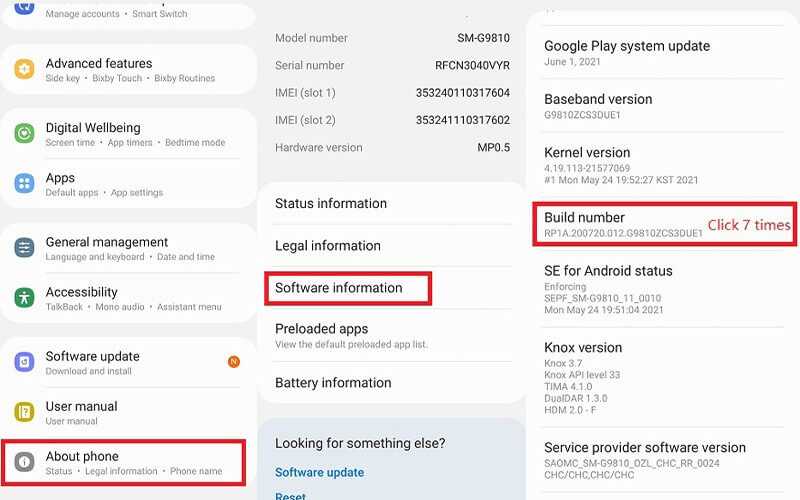 Step 4: Permit the program to mirror your phone. Click on 'Turn on', and the iMyFone MirrorTo app will start to display on your PC.
Step 5: Control your actions and game from your computer. Download game from Google Play store and enjoy Super Mario Run like never before.
No more wait and Try iMyFone MirrorTo now!
2. Android Emulator to Play Super Mario Run on PC
When you need the coolest emulator to save Princess Peach from an evil monster, Bluestacks has no comparison. It is user-friendly, filled with advanced features, and is even available for Mac OS as well. The latest version of Bluestacks is 6× faster than most Samsung smartphones.
If you wish to play System intensive games like PUBG, having a minimum configuration PC is recommended for avoiding any loading issues.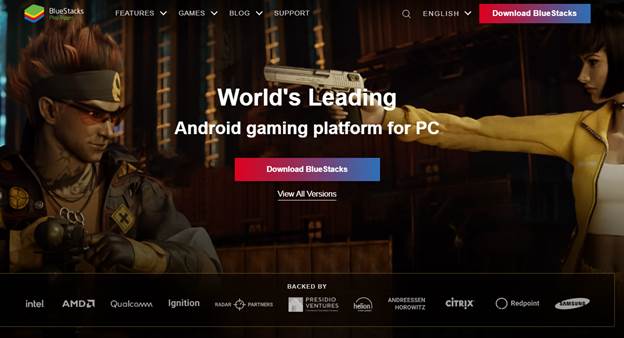 Features of Bluestacks:
Superb Game Controls: include "Zoom in and out" option, and "Taping the spots" to select.
Use Script Guide: The powerful option of Script allows you to execute a series of actions by binding them together with one key.
Powerful Translation: The Real-Time in-game Translation lets you translate the game into the language you prefer.
High Frame Per Second: The emulator offers strong FPS to take on your enemy without any delay. No more stuttering and tears by using the High FPS option, as it allows you to always be ready when enemies attack.
Preset Controls: Gives better control over the game and enhances your aiming skills as now you can play using mouse and keyboard both. You can use customized controls or preset controls as you wish and move your characters freely.
Steps by Step Guide:
Here is how to download and install the Super Mario Run for PC Windows using Bluestacks.
Step 1: Download the specific version of Bluestacks based on your needs from their official website.
Step 2: Follow instructions to install the emulator. The process is quite straightforward. After installation, open the emulator.
Step 3: The software will take few minutes to complete its installation process. Once done, you will find the app on the Home screen.
Step 4: There is a pre-installed Play store in the software. So, open the Play Store from the homepage by clicking over its icon.
Step 5: Now search for Super Mario Run in the search bar. Click on the Install button. The game will be installed on your PC immediately. The game will then be available in the list of installed apps.
Step 6: Click on the game icon in Bluestacks, and your game will launch on your PC. Enjoy your game the same way you enjoy it on your android or iOS phones.
You can also import an APK file using Bluestacks, but the traditional method is recommended.
Part 4: FAQs About Playing Super Mario Run on PC
Q1. Is Super Mario Run Free?
The game can be downloaded free of cost. But only the first three levels, including World Tour, Toad Rally, and Kingdom Rally, are available to play free of cost. To access the complete game, you will have to pay a set purchase price.
---
Q2. Can Super Mario Run be Played Offline?
Internet connection is a must to explore the spectacular world of Mario Bros. It does not support offline gaming.
---
Q3. How to Link to Nintendo Account?
The registration for Nintendo Account is free. If you already have an account, go to Menu > select Link. If you have already linked your account on the old device, go to My Nintendo will be displayed from the Menu option.
Conclusion
Super Mario Run is an incredible game that has been around for years and is loved by all generations. If you want to play it on the widescreen of your pc, you can do that with emulators and screen mirroring apps. Our recommendation is to enjoy Super Mario Run Pc is iMyFone MirrorTo. Not only can you mirror your contents from your smart device to a big screen, but you can also do all that whether you are a beginner or an expert.