Have you ever dropped your smartphone on the floor or poured water on the surface of a smartphone? Some behaviors may lead to damage to the screen, from broken screen to game forced termination, which will make a great impact on the application. However, technology nowadays is making its headway to address this issue.
There are efficient methods in the mounting numbers to mirror broken screen android to computer, thus easing the nerves of people who have their screen broken. Let's move on!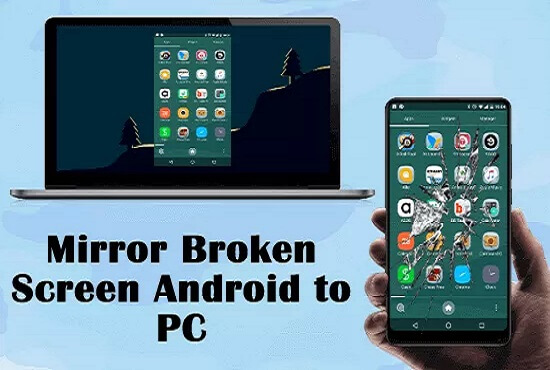 Part 1. Can I Mirror Broken Screen Android to PC?
Speaking of those methods to mirror broken screen Android to PC, we can divide them into 2 parts. The first kind is a third-party app, while the others are some built-in apps. I will introduce the third-party apps first. Each of them has its pros and cons. You can pick the one that matches your needs and requirements. If you use Samsung device, move to Part 3 directly.
Part 2. How to Mirror Broken Android Screen to PC?
In this section, we provide a quick review of 3 mirroring apps and a guide on how to mirror broken screens to computers through these 3 apps, which merit discussion and comparison. In this way, you can choose the best one to match both your needs and your smartphone.
1. iMyFone MirrorTo
iMyFone MirrorTo is a typical mirroring app that allows your android phone to connect with a computer. Especially for broken screen Android, iMyFone MirrorTo can make the most of itself to mirror the broken screen to PC.
In addition, iMyFone MirrorTo dominates when it comes to multi-device connections compared with others. Since its first debut, iMyFone MirrorTo has boasted a basket of good comments from users according to some functions, such as its concise interface and straight instruction. Except above characteristic, we will provide detailed features and steps of MirrorTo. Let's take a further look!
iMyFone MirrorTo Key Features:
Relatively high definition of the picture and stable connection.
Easily zoom in and out the screen on the computer.
Easily manage social platforms like Snapchat, LInkedIn, WhatsApp or mobile games Among Us on your computer.
Accessible to all android devices.
185,232 people have Download it.
Here are the clear steps to mirror broken screen android to a computer via MirrorTo:
Step 1.Look up the MirrorTo on the Internet and have it installed.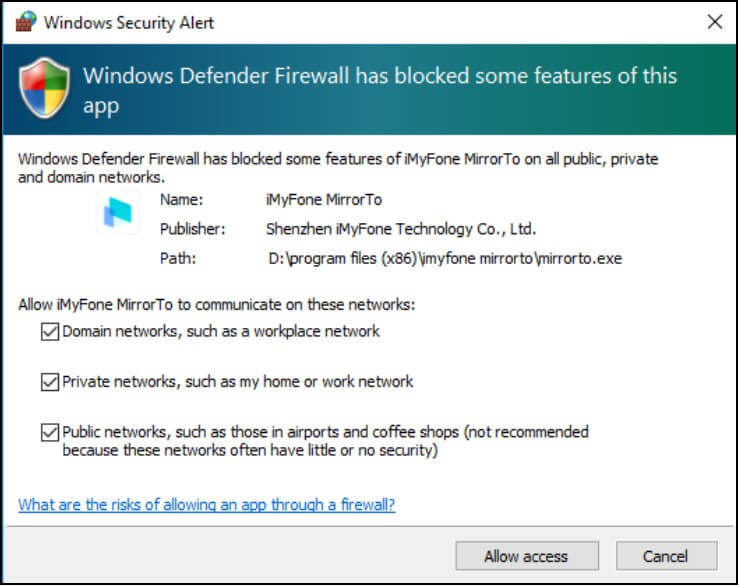 Step 2.Connect your devices and enable USB debugging.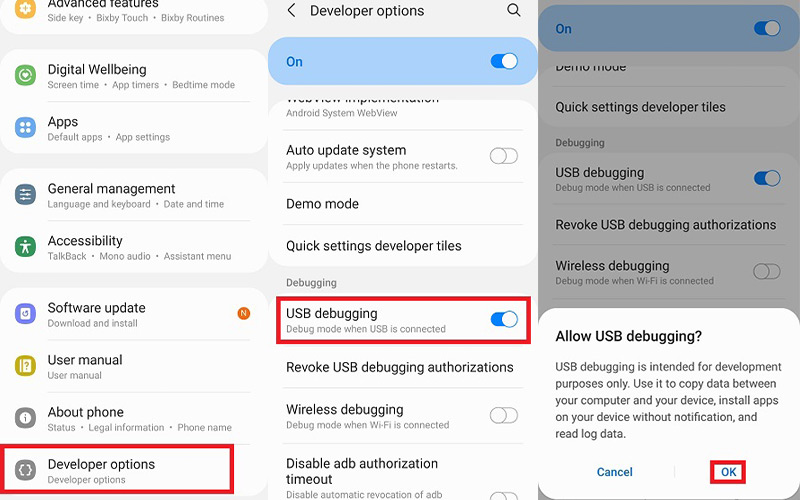 Step 3.Open Permission to MirrorTo.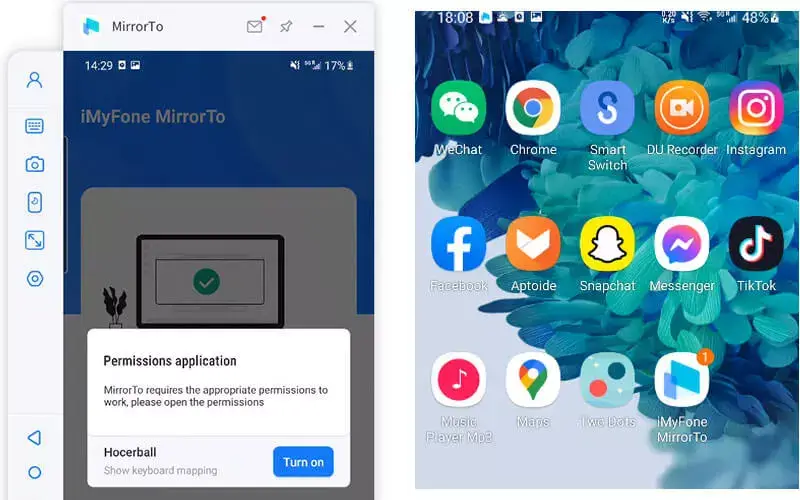 Step 4.Start to control your Android phone from your PC.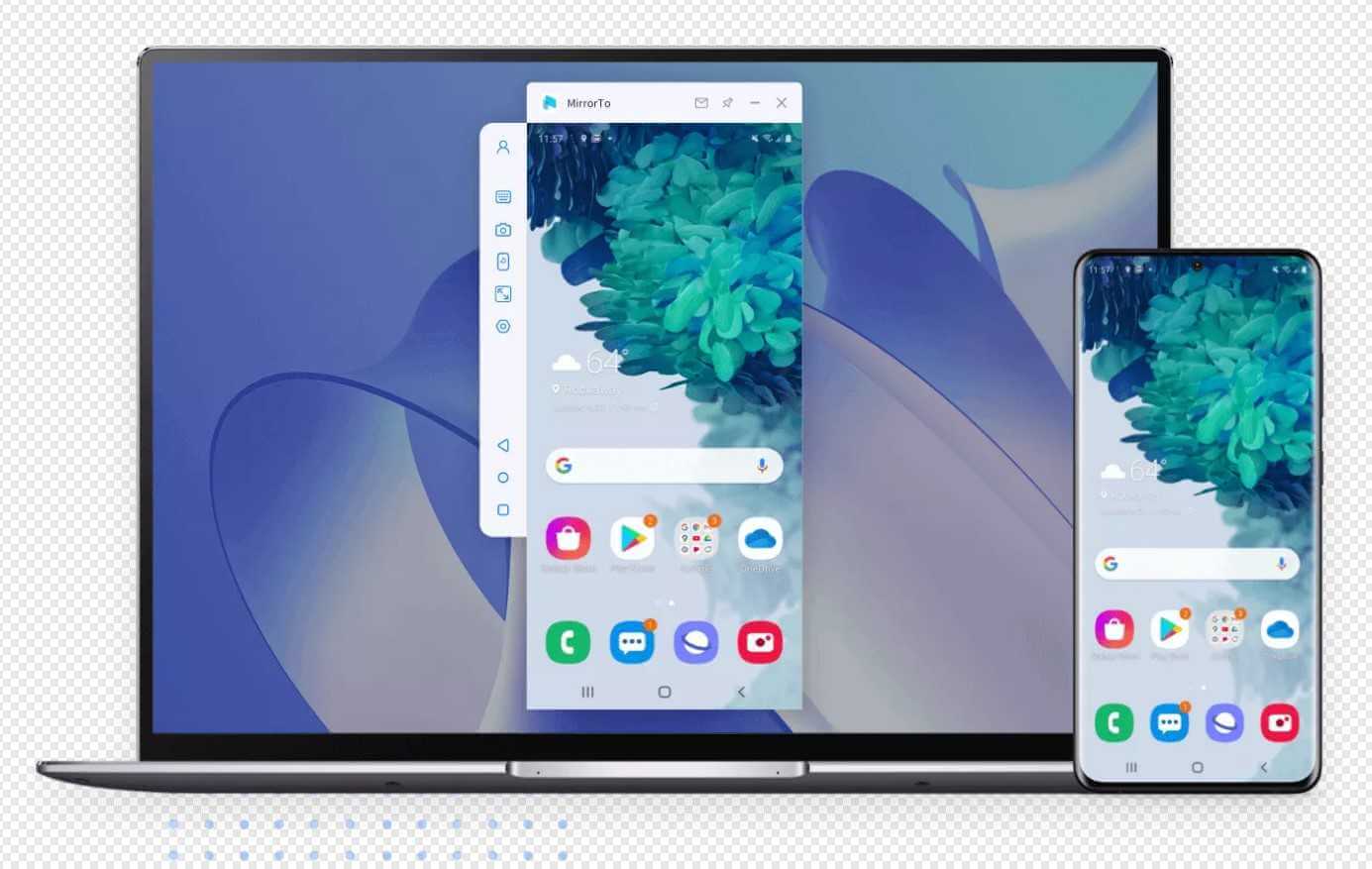 2. AirDroid Cast
AirDroid Cast, a MirrorTo-like platform that also provides mirroring services, also makes it easy to operate on a big screen to control your broken android screen. Installing MirrorGo to mirror broken screen can also be a good choice.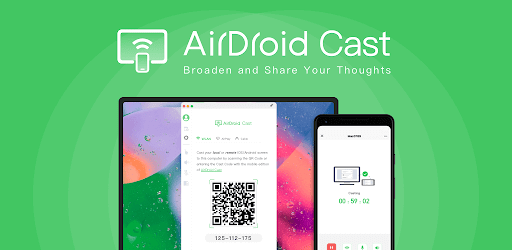 Here are the detailed steps to control broken screen to pc via AirDroid Cast.
Step 1.Search AirDroid Cast on the browser and install it.
Step 2.Connect your broken phone to the PC with a USB cable.
Step 3.Check the available list on PC and select your device, then start casting.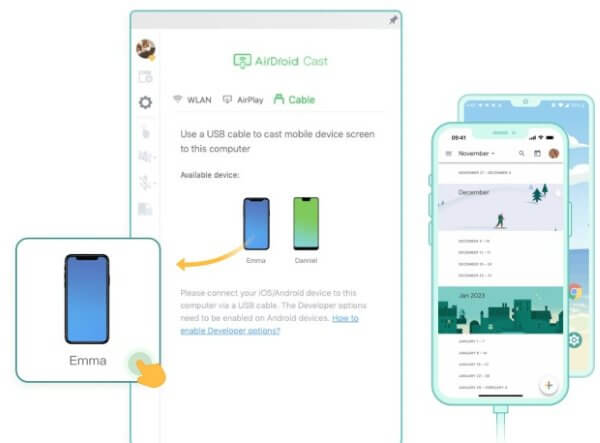 Step 4.Your broken Android screen will be presented after a successful connection.
3. Vysor
Vysor, named Vysor Android Control, is another alternative for users to mirror and control your android screen on a desktop to look up vital document that your broken screen can't help. Vysor has a functional and simple user interface. You can just use mouse or touchpad scrolling system to drag the screen up and down.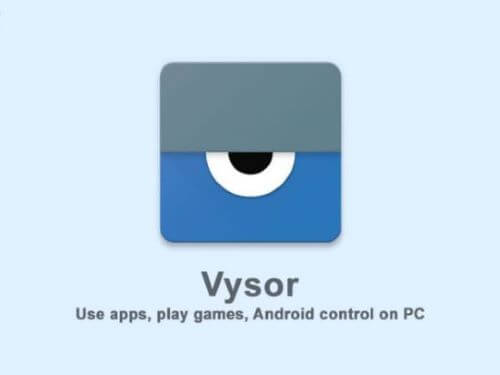 Let's take a further look on how to use it.
Step 1.Download Vysor on your computer.
Step 2.Ensure that your phone has already given certain permission to run Vysor and the Android USB Debugging is turned on.