( Reviewed by 11 Users )
Casting my Android screen
Ease of use
Play phone games on PC
Enjoy big screen
Highly recommended
Powerful mirroring tool
Add My Review
User Reviews of iMyFone MirrorTo
iMyFone MirrorTo is professional in Android mirroring and casting. It becomes increasingly popular and wins the trust & praise from users. We believe you will love it too!
By Carey 2021-09-17

I'm one of those people who rarely write comments, but I'm doing it now. After using MirrorTo I can easily save screenshots to the clipboard between my phone and PC. It's convenient for work.

By Charlotte 2021-09-15

With only a USB cable, I can watch all videos and use all apps on my PC. Sounds magic, isn't it? But it's true!

By Tony Brown 2021-09-14

The use effect is the same as described. After mirroring the screen of my phone to a computer, the game interface is bigger and there is a sense of immersion.

By Cataleya 2021-09-13

With the help of MirrorTo, Now I even don't need to look down at my phone to deal with things during working time. What I only need to do is operating all the things on a computer.

By Marilyn 2021-09-13

When you ask me to recommend a good screen mirror app, I will recommend iMyFone MirrorTo without hesitation, this is the best app I've used recently.

By Dermot 2021-09-10

I need to work and spend nearly 8 hours on my computer every day. It's great to mirror my phone to the computer. A bigger screen can show the words and pictures more clearly.

By Benjamin 2021-09-10

It feels so good to share my phone's screen with the computer while playing games. There is no lag during playing and the graphics are also very smooth. It's so cool!

By Jason 2021-09-09

I highly recommend this! It is amazing! It does ensure a high-quality mirroring experience.

By Li Pinkun 2021-09-08

I am a gamer and I really enjoy this! keep it up!

By Eva 2021-09-08

The mirroring function is great, and it is more than I expected. I am very happy with it.
Other Users Are Also Downloading
iOS/Android Location Changer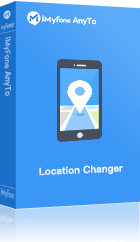 Click to change GPS location to anywhere in the world for iOS & Android devices.
Remove iPhone Locks
Remove Apple ID, screen lock, Screen Time passcode and MDM from iPhone/iPad/iPod Touch