( Reviewed by 62 Users )
Casting my Android screen
Screen share iOS
Ease of use
Play phone games on PC
Enjoy big screen
Highly recommended
Powerful mirroring tool
Add My Review
User Reviews of iMyFone MirrorTo
iMyFone MirrorTo is professional in iOS and Android mirroring and casting. It becomes increasingly popular and wins the trust & praise from users. We believe you will love it too!
iMyFone replied:

Hi friend! Thanks for your review. We are glad that iMyFone can help you!

By Shaheer Ahmed 2021-12-15

I have tried MirrorTo, a very easy-to-use product, which solved many of my problems, and during the Black Friday event, I got a coupon and bought a lifetime license. The function is getting better and better, thanks.

By Burter 2021-12-15

how do I apply keyboard controls to play games or is it only the ones that have options for keyboard compatibility?

By Munmun Biswas 2021-12-07

Through MirrorTo, I have my iPhone easily accessible from a PC for easier management or display presentations on the big screen. What's more, I can record my iPhone's screen directly on PC, which gives me a big hand. Thanks~

By Andrea 2021-12-07

Yesterday I have made my iPhone screen damaged, so lucky I find MirrorTo and now I get it working without replacing the screen.

By TBrown 2021-11-29

A Useful tool, I can play PUBG mobile game on PC now, and it is very smooth to play. I love it so much.

By Petite 2021-11-29

This was excellent! Straight to the point and simple, Thanks!

By Vanessa Bella 2021-11-23

I just recently discovered the mirroring feature of my android phone. When I first used it, it worked fine.

By Mike Ray 2021-11-23

Worked amazing! Figured out how to screen share to my desktop and watch wonderful videos on my desktop through my phone, decent!

By Johone 2021-11-16

MirrorTo provides the best solution for me, I don't need to open my phone every now and then to check whether there are new messages, even during the office. It even allows me to record and do other types of things, which makes it one of the best choices I make in choosing any software for my personal or official use.
Other Users Are Also Downloading
iPhone Transfer
Freely transfer media files between iPhone and computer/iTunes
iOS/Android Location Changer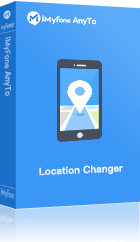 Click to change GPS location to anywhere in the world for iOS & Android devices.
Remove iPhone Locks
Remove Apple ID, screen lock, Screen Time passcode and MDM from iPhone/iPad/iPod Touch