( Reviewed by 62 Users )
Casting my Android screen
Screen share iOS
Ease of use
Play phone games on PC
Enjoy big screen
Highly recommended
Powerful mirroring tool
Add My Review
User Reviews of iMyFone MirrorTo
iMyFone MirrorTo is professional in iOS and Android mirroring and casting. It becomes increasingly popular and wins the trust & praise from users. We believe you will love it too!
By Vickie Sceifers 2021-10-18

Worked amazing! Figured out how to screen share to my phone and ended up finishing the video on my pc through my phone, decent!

By Amelia 2021-10-11

It's efficient to deal with messages on SMS or WhatsApp and reply on social media platforms via customizing keys on the keyboard with this MirrorTo!!

By Shirley 2021-10-11

I can easily save screenshots to the clipboard between my device and PC. This is really convenient for work & presentation.

By Chandler 2021-10-09

With iMyFone MirrorTo i can get a great visual experience with a high definition of screen quality. Also, you can execute a combination of moves by keyboard & mouse to get better feelings!!

By Mike 2021-10-09

I can use a game keyboard to control the phone screen. The big screen gives me a crazy sense of vivacity when playing games on PC. Alongside that, game records will be automatically saved on my smartphone!!

By Adam 2021-09-29

With MirrorTo we can fluently play mobile games or manage social Apps without delay on PC.

By Franklin 2021-09-29

Sometimes my phone is too small to play games, with MirrorTo i can freely control my phone with a large screen from a computer.

By Bruce 2021-09-28

I can conveniently operate keyboard when mirroring screen to PC. It's very convinient when i'm working or screen sharing.

By Rosy 2021-09-28

It's a Best Android Screen Mirror App!! I can effortlessly screen-share my Android phone to PC.

By Lisa 2021-09-27

This app provides a great way to mirror your Phone screen to a computer.
Other Users Are Also Downloading
iPhone Transfer
Freely transfer media files between iPhone and computer/iTunes
iOS/Android Location Changer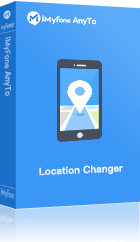 Click to change GPS location to anywhere in the world for iOS & Android devices.
Remove iPhone Locks
Remove Apple ID, screen lock, Screen Time passcode and MDM from iPhone/iPad/iPod Touch