( Reviewed by 41 Users )
Casting my Android screen
Screen share iOS
Ease of use
Play phone games on PC
Enjoy big screen
Highly recommended
Powerful mirroring tool
Add My Review
User Reviews of iMyFone MirrorTo
iMyFone MirrorTo is professional in iOS and Android mirroring and casting. It becomes increasingly popular and wins the trust & praise from users. We believe you will love it too!
By Ryan King 2021-11-12

Added a new screen recording function, which is very interesting. I can record my game moments while playing mobile games on the computer.

By Jay Breezy 2021-11-08

The typical screen breakage problem is effectively solved. Through MirrorTo, I can easily control my phone on the computer, even if my phone has a black screen, which perfectly solves my problem, thanks.

By rcktman0127 2021-11-08

Very simple to connect, the screen effect is smooth and the picture is very clear, which perfect for playing games and watching videos.

By Kevin Maina 2021-11-01

I was going to use third party applications for mirroring. All thanks to MirrorTo... now I won't need other applications. I can directly record my device on the computer, and save the content of recording in the local, which greatly improves my efficiency and does not occupy the memory of my mobile phone. It is very practical and will continue to be used

By Arnold 2021-11-01

Everything is fine, but it has to be connected to a USB cable, I want no cable, who can help me?

By Megan Clark 2021-10-26

Thanks to the application MirrorTo, I can easily control my mobile phone on the computer, which greatly improves my work efficiency. I can directly record the screen on the computer and open my teaching content.

By Jovi Koens 2021-10-26

Compared to the free mirroring apps, MirrorTo is very smooth to use, and now I can watch my video on pc, so great.

By Sagaljyot Singh 2021-10-22

Everything is fine, but currently only supports Android devices, hope to continue to update the iOS version in the future...

By Barackuse 2021-10-20

This worked great for the phone, and I was excited to try this on my phone, now I can use this app to call my friend and play games, nice find!

By Vickie Sceifers 2021-10-18

Worked amazing! Figured out how to screen share to my phone and ended up finishing the video on my pc through my phone, decent!
Other Users Are Also Downloading
iPhone Transfer
Freely transfer media files between iPhone and computer/iTunes
iOS/Android Location Changer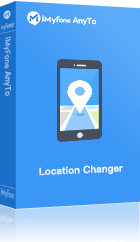 Click to change GPS location to anywhere in the world for iOS & Android devices.
Remove iPhone Locks
Remove Apple ID, screen lock, Screen Time passcode and MDM from iPhone/iPad/iPod Touch