How to Control iPhone from PC/Mac 2023
Category: Mirror Tips
4 mins read
"What is AirPlay?"
"How does AirPlay work?"
"Can I use AirPlay on my phone, Windows PC, Mac, or TV?"
"How to use AirPlay?"
In this guide, we will learn about all about AirPlay and let you use AirPlay easily.
If you're someone who is well-versed in technology or simply a regular Windows user, chances are you've had the desire to utilize AirPlay on your PC at some point. You may be seeking reliable information on how to use AirPlay on Windows PC, which is why you've landed on this page.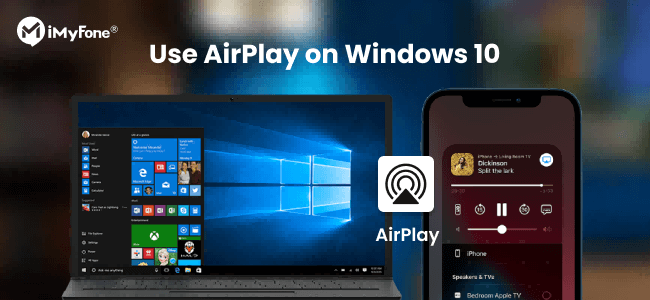 In the following sections, we will explore various third-party applications that are compatible with Windows PC, enabling you to harness the power of AirPlay seamlessly on your Windows device. Rest assured, by following these methods, you'll be able to use AirPlay with confidence and convenience.
Mirror iPhone, iPad, Android to PC and Control Mobile Screen from PC.
1

What is Airplay
---
Do you know what is AirPlay and how does AirPlay Work?
AirPlay is mostly utilized for two purposes, which are content streaming; i.e., wirelessly playing video and music, and mirroring, i.e., displaying your screen on another device.
AirPlay is primarily intended for use within the Apple ecosystem, which includes iOS devices (like iPhones and iPads) and macOS computers. However, Apple has expanded its capabilities to include some third-party devices, like certain smart TVs and speakers, that support AirPlay functionality.
2

Can I Use AirPlay on Windows PC
---

Yes, you can use iTunes to use AirPlay on Windows and use some 3-rd party software to AirPlay mirroring your phone screen on Windows PC with audio like iMyFone MirrorTo.
Regarding Windows compatibility with AirPlay:
Windows Devices as AirPlay Receivers: While Apple doesn't offer official AirPlay support for Windows computers, there are third-party software solutions that can turn a Windows PC into an AirPlay receiver.These software applications allow you to view or listen to the content on your Windows screen or speakers. Examples of such software include "iMyFone MirrorTo" and "AirServer" .
Using iTunes on Windows: Apple's iTunes software (or the successor apps in later versions of Windows) used to support AirPlay. You can connect and sync your iOS devices (like iPhones and iPads) with iTunes on Windows to transfer music, videos, and other content. In earlier versions of iTunes on Windows, there was AirPlay support, which allowed you to stream audio and video content from your Windows computer to AirPlay-enabled devices, like Apple TVs or certain third-party speakers.
So let's see how to use iTunes on Windows PC and how to AirPlay mirror iPhone/iPad on Windows computer.
3

How to AirPlay/Mirror Your iPhone to Windows PC
---
1

iMyFone MirrorTo

If you want to mirror your device to a PC, no matter iPhone/iPad or Samsung/Huawei/Google pixel Android device, iMyFone MirrorTo will be your great option. By using the mirroring App, you can easily cast your iPhone or Android screen to a PC in simple steps. Then you can freely watch TV or stream your phone's screen and microphone to Zoom and YouTube with a large screen from your computer.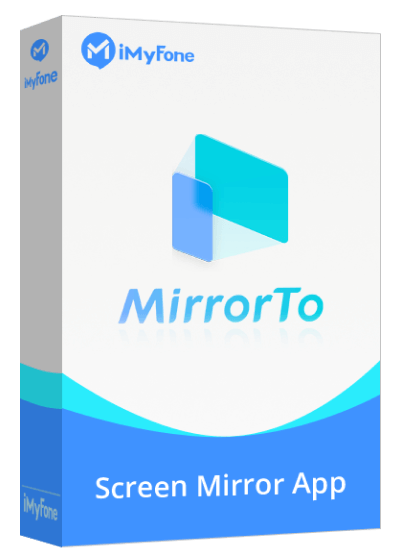 Live streaming: You can share your phone screen on TikTok, YouTube, Zoom, etc.
Screen control: You can use your mouse to control your iPhone screen from PC.
High-quality screen recording: Offer 1080p & 2K resolution high-quality recording of your phone screen on your PC.
Csst Multiple iPhone Screens to PC: Share 2 -3 iPhone screens to your Windows computer at the same time.
Wide compatibility: It supports Android 6 - Android 14, iOS 11.X - iOS 17, Win 11/10/8.1/8/7, macOS 10.15 - 13.
Mirror your iOS screen to Windows PC:
1. Download, install & launch iMyFone MirrorTo on your Windows PC.
2. Connect your device via a USB cable. Choose "iOS" and "USB".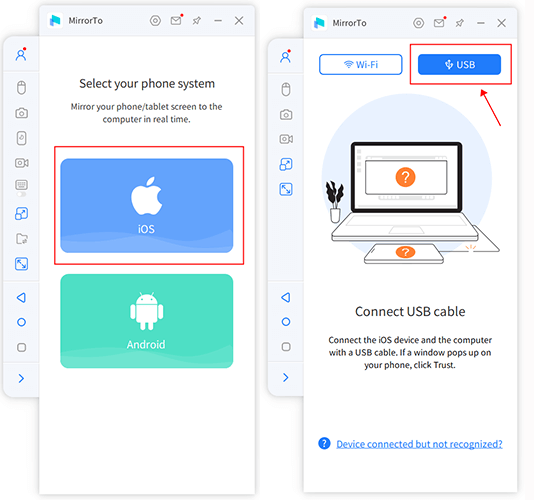 3. On your iPhone, Click "Trust" when "Trust this computer" pops up. Then enter your passcode.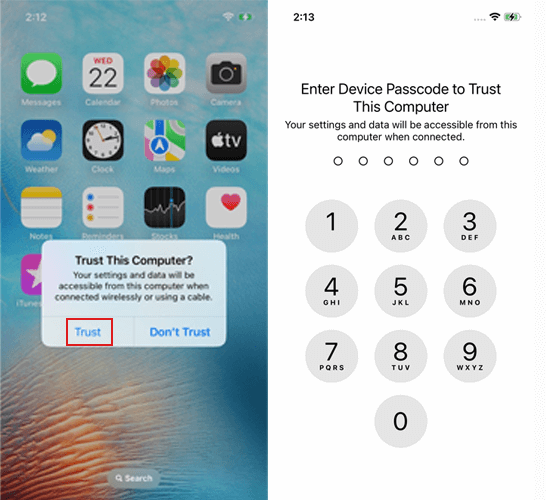 4. Now you AirPlay screen mirroring your iPhone to Windows PC successfully. You can view your iPhone screen on the PC.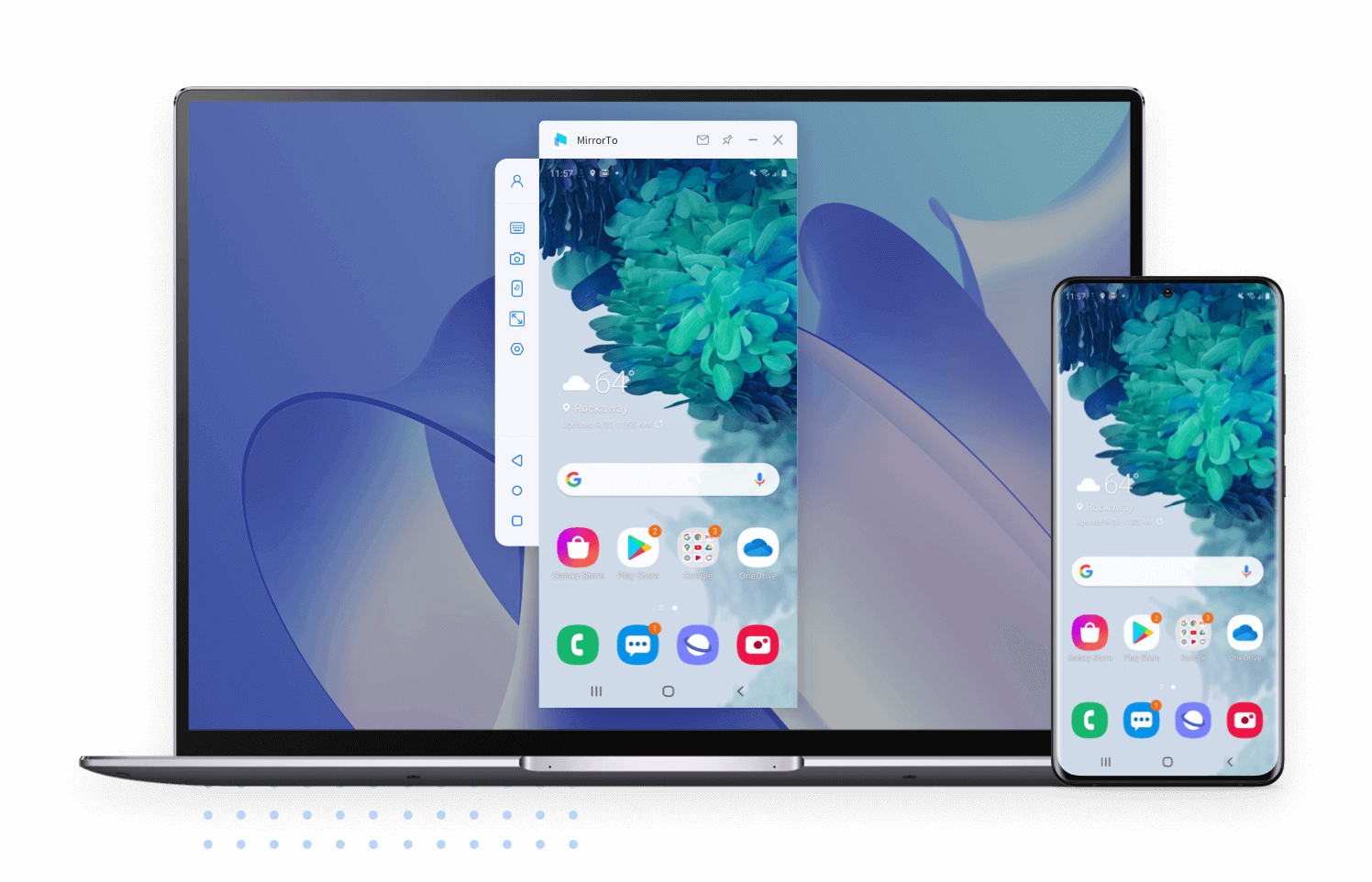 5. If you want to view instructions of Android phone, click here to get more detailed guides.
Video tutorials on how to AirPlay iPhone to Windows PC: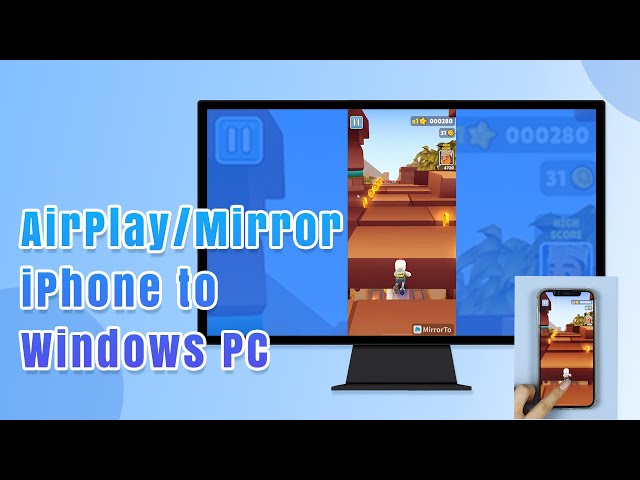 ---
2

ApowerMirror

There are several ways to screen mirror an iPhone or iPad onto a computer running Windows PC via Wi-Fi, and it may be difficult to pick from the numerous choices available. But don't worry; you are about to discover two simple ways to mirror your iPhone or iPad to Windows 10.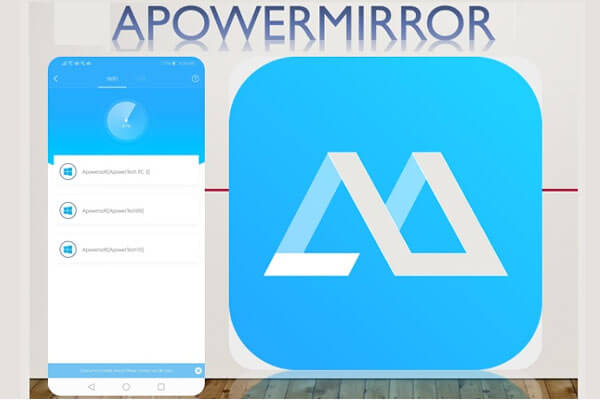 This time-tested and confirmed screen mirroring program is widely and internationally recognized as the best screen mirroring solution accessible online. Even LetsView agrees. Aside from screen sharing, it also includes whiteboard annotation, screen recording, and screen capture. Follow the instructions below to set it up:
Download and install the app from the Apple Store and the Microsoft Store for your iPhone/iPad and Windows 10 devices, respectively.
Connect both devices to the same Wi-Fi network and run the app on both.
Tap the mirror symbol on your iOS device. Display the Control Center, navigate to Screen Mirroring, and input the name of your Windows 10 computer to connect.
To connect, you may alternatively scan the QR code or input the PIN number.
Once connected, you may immediately view your iPhone or iPad screen on your Windows 10 computer.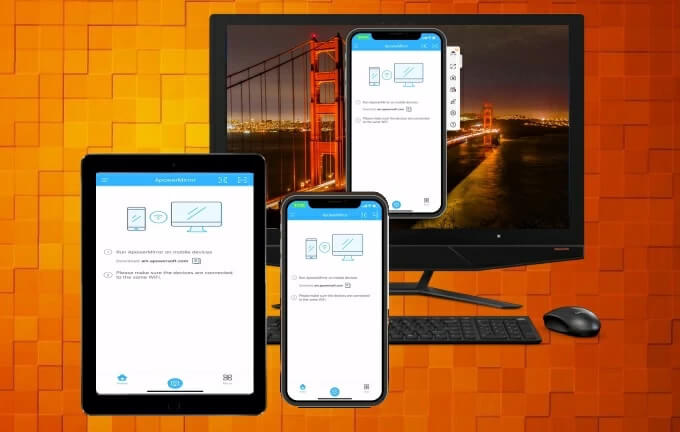 ---
3

5K Player

5K Player is another option to explore. It is a free media player with multi-screen playback that is compatible with Apple's AirPlay to enable screen mirroring. Simply follow the instructions below to learn more about how to screen mirror iPhones to Windows PC.

Install the program on your Windows computer. To enable Airplay, launch it and click on the "Airplay" icon.
Display the Control Center on your iPhone and select the Screen Mirroring option to link to your Windows 7/8/10.
Following that, your iPhone screen will be displayed on your Windows PC.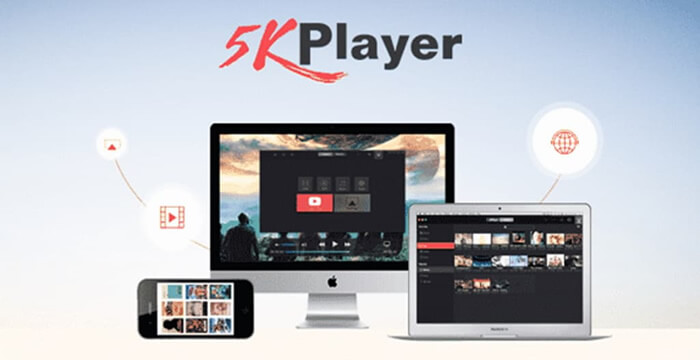 4

How to Use AirPlay on Windows 10/11 with iTunes
---
The basic and free version which is available in the Microsoft store comes with Apple iTunes. However, only audio files are content that one can stream using the iTunes feature and provided that the devices are compatible.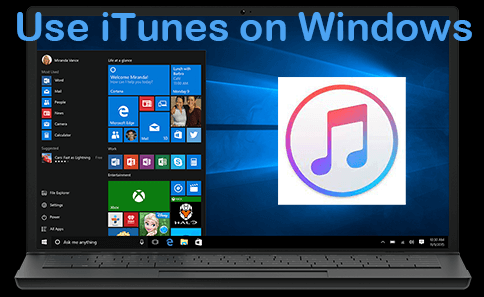 Follow the steps below to set AirPlay on your Windows PC:
Install iTunes: If you don't have iTunes installed on your Windows 10/11 computer, download and install it from the official Apple website.
Connect to the Same Wi-Fi Network: Ensure that both your Windows computer and the target AirPlay-enabled device (e.g., Apple TV) are connected to the same Wi-Fi network.
Open iTunes: Launch iTunes on your Windows computer.
SAccess the Playback Controls: In iTunes, look for the playback controls. Typically, you'll find them at the top of the iTunes window, allowing you to control the audio or video you're playing.
Locate the AirPlay Icon: Look for the AirPlay icon within the playback controls. It might look like a rectangle with a triangle at the bottom. Click or tap on this icon.
Select AirPlay Device: A list of available AirPlay devices should appear. Choose the target AirPlay-enabled device you want to stream to. This could be an iPhone, iPad, Apple TV, or compatible third-party device.
Start Streaming: After selecting the AirPlay device, your Windows computer should start streaming audio or video content to the chosen device.
Control Playback: You can control playback (play, pause, volume, etc.) from iTunes on your Windows computer. Now you know how to use AirPlay.
Remember, only audio streaming is possible on the free version of AirPlay for Windows users.
5

How to AirPlay from Windows PC to Apple TV
---
1

5K Player

5K Player also allows you to mirror your Windows PC to Apple TV. Follow the steps to mirror PC screen to Apple TV:

Download Apple TV mirroring server on your Windows PC. Launch it.
Make sure that your computer and Apple TV are on the same Wi-Fi network.
Download and launch 5K Player on your Apple TV. Click AirPlay and choose your Apple TV in the list to connect.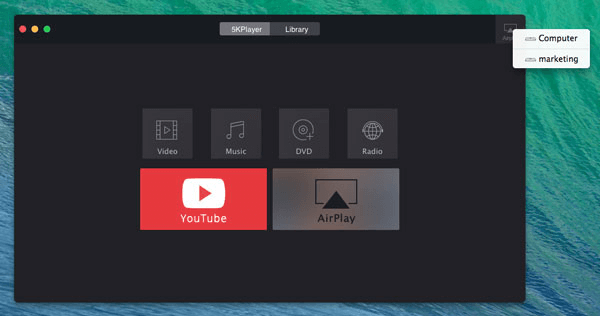 After activated, you have AirPlay your Windows PC's screen to your Apple TV successfuly.
---
2

AirMyPC

AirMyPC is an AirPlay Windows sender which lets you AirPlay music, photos, and video from your computer to Apple TV or Chromecast.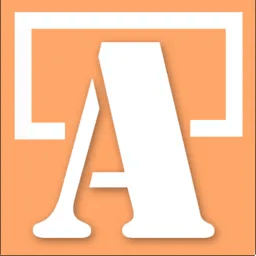 Steps to AirPlay from PC to Apple TV with AirMyPC:
Download & install AirMyPC from its official website.
Launch the app. Click that AirMyPC icon and you will see the menu where all online Apple TV will display.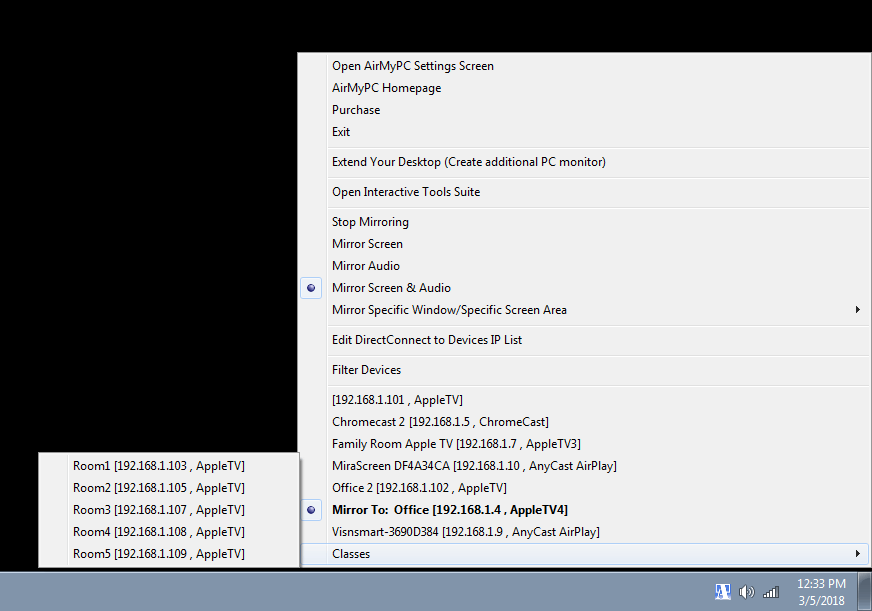 Find your Apple TV to mirror your Windows PC to Apple TV.
---
3

AirParrot

AirParrot can help you mirror your Windows PC to Apple TV with good video and audio quality.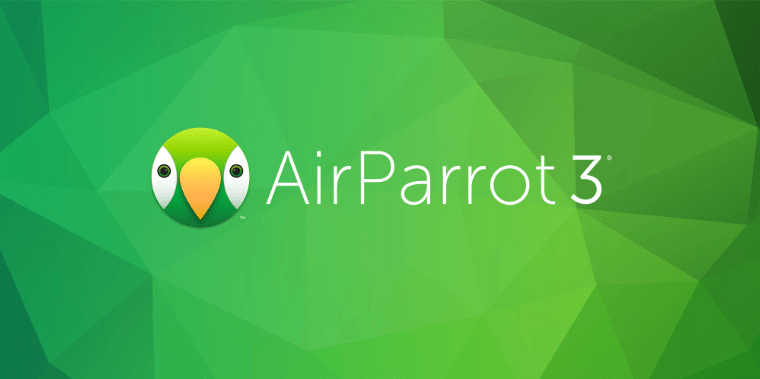 Steps to use AirParrot:
Download and install the app of windows version on your computer.
Launch the app and choose your Apple TV to screen mirror. Then you can view your PC's screen on your Apple TV.
6

How to Turn Your PC into A Wireless Display Using Screen Mirroring on Windows 10
---
If you want to screen mirror on Windows 10, you will need two devices i.e., source and destination devices. Both of the devices must support the Miracast technology and should be on the same hotspot connection. You can use your phone's hotspot or any other Wi-Fi you can make use of.
When all these are put in place, follow the steps below, starting with the destination device:
Destination device
Press the Windows key and locate "Settings".
Click on "System".
Go to "Project to this PC".
From the first drop-down menu, select "Always Off".
From the second drop-down menu, select "Every time a connection is required".
From the last drop-down menu, select "Never".
Hit the Windows key again and search "Connect".
Click the first result and maximize the window (Full-screen mode).
If you do all the steps above correctly, the Connect app should now be open to accepting mirroring connections from another computer on the same hotspot network.
Source device
To project your screen to another computer on Windows 10, use these steps:
Click the "Action Center" icon, which is at the bottom right corner of the screen. Alternatively, press Windows + A.
Click "Connect".
Wait for the app to search for available devices, then click the device you wish to project the screen.
If you wish to be able to control both devices from any of them, check "Allow mouse, keyboard, touch, and pen input from this device".
If you do all the steps correctly, you should see the display of the source device projected onto the destination device.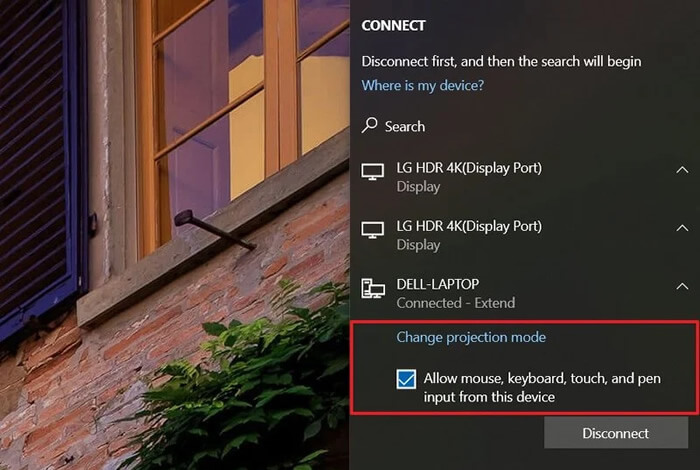 For some reason, your device may not support Miracast technology. In this case, you should consider changing your computer.
7. FAQs about Screen Mirroring on Win PC
---
1

Can you mirror iPhone to Windows PC? How?

Yes, you can mirror your iPhone to Windows 10. To do that, make sure both your iPhone and PC are on the same Wi-Fi connection; then open the control center. Click the Screen Mirroring icon to display the available devices. Select the name that matches your PC's name and enter the security code that will be displayed on your PC screen and you are ready.
2

How do I mirror my Android to Windows PC?

On your Android home screen, swipe down and find "Cast" from the tiles. Press and hold it to open more options. Give it the necessary permissions (first-time users) and then activate "Enable wireless display". You should now see your computer shown in the list (if the Connect app is running). Click it and the projection will start immediately.

Also, you can use iMyFone MirrorTo to mirror your Android phone on Windows 10 without any technical skills.
3

How do I connect to Miracast on Windows 11?
Connect your PC to a Wi-Fi connection.
Locate the "Action Center" at the bottom right corner of your PC or simply hit the Windows key + A.
Then select "Connect".
Conclusion
Whether you want to do it for fun, business, or family purposes, the ability to mirror your screen comes in handy, especially at times that we least expect it. AirPlay by Apple has made it easy for both Mac and PC users to extend their primary display to a secondary screen. All you have to do to enjoy this fun technology is to download the application from your device's store and you are good to go. Now start to use AirPlay on your Windows 10!