In reality, screen mirror iPhone to iPad, a widespread search query, is not so complicated as it seems to be. With a few simple methods, you will easily be able to achieve this.
Often, we get tired of watching movies, music videos, or even attending business meetings on the small screen the iPhone has.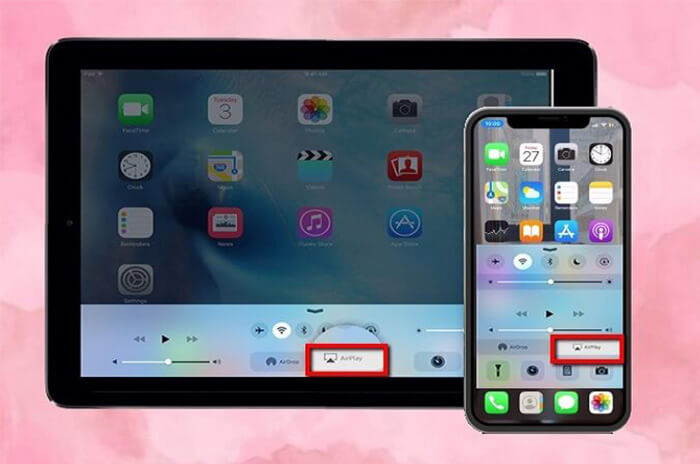 You don't have to limit yourself to a smaller screen anymore, as we are here to help you with this concern many individuals have.
Can I Screen Mirror iPhone to iPad
Screen mirroring is the process of duplicating your phone screen onto a bigger one, and in this case, the method to mirror iPhone to an iPad. There are several reasons why one might need to duplicate their screen.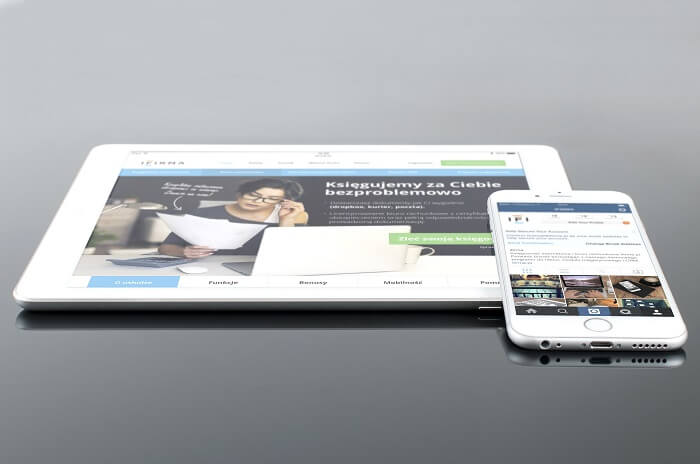 For example, if you are watching your favorite TV series and want to enhance your watching experience, or if you're going to conduct a business meeting and want to enjoy a more seamless conversation.
Additionally, if you're going to have a video conference, or even in educational institutes, to improve the teaching techniques, the mirroring tool is often used. As seen, there are multiple reasons why someone would want to mirror their iPhone's screen onto an iPad.
So, now the question that arises is how do you do it? Continue reading to find out tools, applications, and software you can use to successfully mirror your iPhone's screen.
How to Screen Mirror iPhone to iPad with AirPlay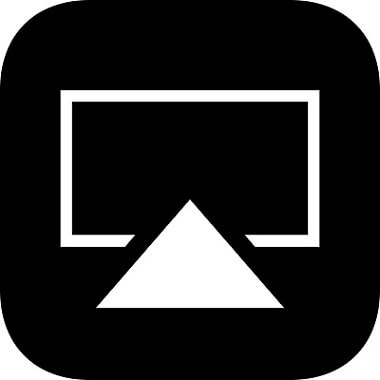 As long as your device connects to the same Wi-Fi, you may wirelessly cast video and audio from your iPhone, to an iPad that is AirPlay 2-compatible through AirPlay. You can mirror any sort of screen from your iPhone to the iPad.
To utilize AirPlay to broadcast programs from streaming platforms to your iPad via an iOS smartphone, you must be connected to Wi-Fi. Alternatively, if the content you wish to AirPlay already exists inthe local storage of your iOS device, you could use AirPlay, i.e.,peer-to-peer.
Steps to mirror iPhone to iPad using AirPlay:
Step 1: Connect both iPad and iPhoneto the very same Wi-Fi system.
Step 2: Swipe up to open the Control Panel.
Step 3: Select airplay.
Step 4: Select the apple devices you wish to connect from the list showing.
Advantages of AirPlay:
It depends on theWi-Fi range
AirPlay makes use of lossless compression; quality will not get affected
Offers multi-room sound compatibility
AirPlay offers more optimized sound control – allows you to control the volume on both the iOS device and the AirPlay device.
AirPlayallows users to play different sounds to multiple devices – all at once. For instance, one can listen to music in one area while streaming a podcast in another.
Disadvantages of AirPlay:
It only works for iOS devices, will not be compatible or work if you have an android device
More on the costlier side due to licensing
All devices must be networked for AirPlay to work
How to Mirror iPhone to iPad with 4 Fantabulous Tools
AirPlay is not the only option to use to mirror an iPhone to an iPad successfully. There are many more third-party applications that you can opt for to mirror your devices. We will be discussing the most running applications below.
1

iTools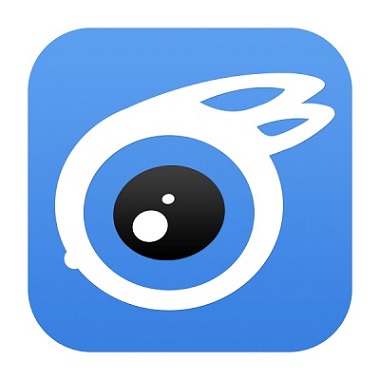 This program is compatible with the most recent iPhone and iPad models. It can duplicateyour mobile device'sdisplayas well as the audio to your iPad and Apple TV. As you may be aware, not all applications are capable of doing so. Furthermore, it is free.
Despite its many advantages, we cannot deny that it has certain drawbacks. iTools may be incredibly seamless when streaming iPhone to iPad, but it may be a little fuzzy on Apple TV. However, if you wish to stream concurrently, this is still superior to certain others.
Steps to cast iPhone to iPad using iTools:
Step 1: First, install the applicationfrom the official site on your iPad, and then activate it.
Step 2: Then, navigate to the "Settings" tab and select "Airplay".
Step 3: Now choose your phone's operating system version. Following that, a "QR code" will display.
Step 4: Now, take out your smartphone and go to the "Control Panel".
Step 5: Once the title of your iPad has been recognized, touch it to begin mirroring.
Advantages of iTools:
Free of cost
Restoring backup copies
Allows file management
The interface is very user-friendly
The option to export data from one device to another
Simultaneous streaming
Smooth iPhone to iPad mirroring
Disadvantages of iTools:
Although it is smooth for mirroring iPhone to iPad, it is still laggy when casting through Apple TV.
It might take more extended periods to connect the devices successfully
Limited access to the iTunes Store.
Tips
Wondering how to
mirror your phone to your pc
? It is so easy to achieve screen mirroring and control your iPhone on PC.
iMyFone MirrorTo
is a screen casting software, it supports both Android and iOS devices, just need to make your iPhone and computer in the same wifi or via USB, then you can start your screen casting function. There are many advantages such as you can type on your phone using keyboard, freely turn on / off the phone screen, make WASD joystick mode simulates 360-degree walking.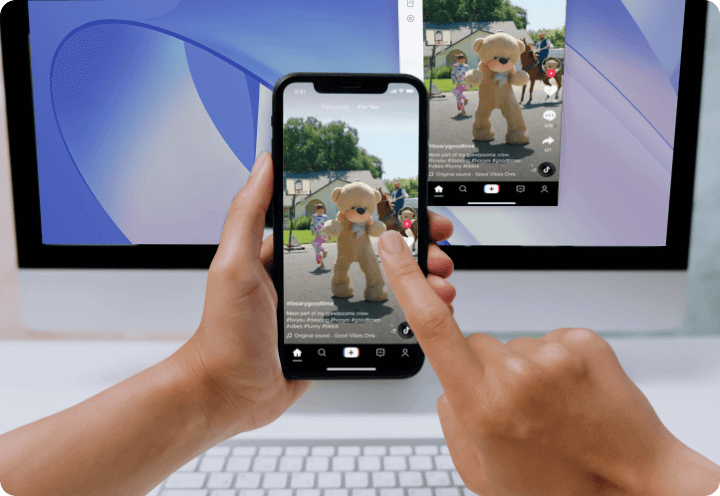 ---
2

EasyCast
EasyCast is a display mirroringprogramthat may be used to reflect an iPhone to another screen, such as an iPad.It features a basic UI and is straightforward to use.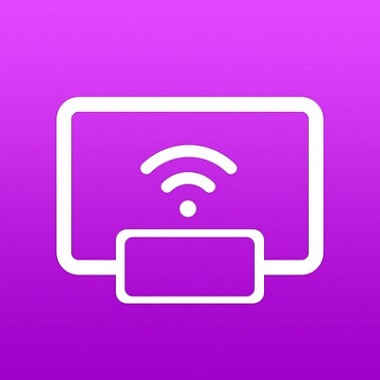 It is one of the most sought-after applications due to the convenience it offers, and Hao Cai, the creator of this app, has carefully devised the user interface, which is quite simple and appealing for users to navigate through.
Steps to cast iPhone to iPad using EasyCast
Step 1: Download the EasyCast official app onto your iPhone or iPad from the App Store.
Step 2: After installation on both devices, launch the applications. Remember to link both your iPad and iPhoneto the same wireless connection.
Step 3: Tap Receive Broadcast on your iPad. Then, on your iPhone, hit Broadcast Screen, and it will locate devices that are connected to the very same Wi-Fi network. To mirror your iPhone to your iPad, simply tap the name of your iPad and then press Start Broadcast.
Advantages of EasyCast:
Allows wireless connection; you do not have to carry extra wires to enable it.
An interactive and user-friendly user interface and experience making the application easy to navigate through.
Successfully mirrors iPhone onto the iPad screen even if you have low latency.
Disadvantages of EasyCast:
There is sometimes a working issue that results in a black display appearing.
Screen freezes at times, failing to mirror your smartphone device onto the iPad.
Some users even faced login issues, even though they were entering the correct credentials.
---
3

Reflector 4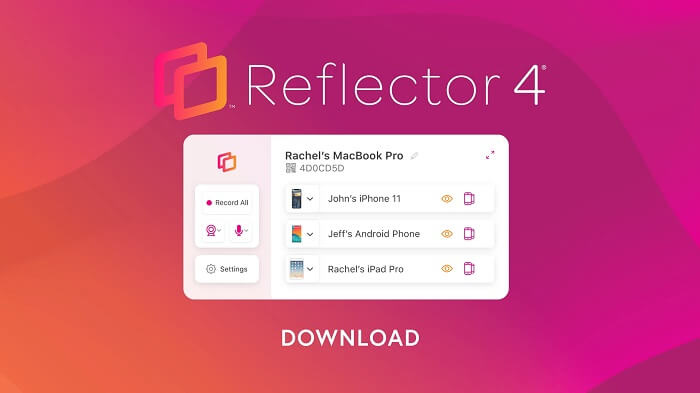 The Reflector 4 is a wirelessly abledmirroring and streamerthat supports Chrome Cast and devices which have airplay enabled, according to their official website. Every activity you do on your iPhone can be cast onto an iPad wirelessly.
Although this application is fantastic for broadcasting, it is undoubtedly part of a more extensive set of apps designed specifically for schooling, which allows an instructor to supervise what learners do on their smartphones, such as: collecting and sharing preferences, customizing student devices, capturing smartphone displays, trying to connect Chromebooks - for bothiPads, and iPhones.
Steps to cast iPhone to iPad using Reflector 4:
Step 1: Swipe up on your iPhone or iPad to display the Control Center.
Step 2: Select your computer's name from the drop-down menu.
Step 3: On your computer, the program shows a code that you must type into your iOS device.
Step 4: Your iOS device gets mirrored on your iPad after the code is approved.
Advantages of Reflector 4:
It is compatible with a variety of receiving devices such as Windows, macOS, and so on.
Allows recording and the user to take screenshots of the device which is connected.
Reflector users may see real-time previews of devices connected and choose which ones to show or hide.
Compatible with a variety of sending devices such as MiraCast, AirPlay, and Google Cast.
Disadvantages of Reflector 4:
It is more costly than similar apps, and critical capabilities, such as the recording capability, need a particular operating system.
Requires a low latency and a faster internet connection at all times for smooth mirroring to take place.
---
4

Mirroring Assist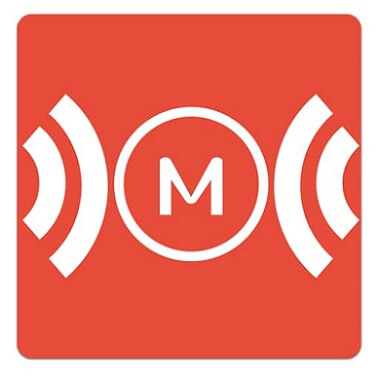 Users may utilize AirPlay to share the display of their iPhone onto Android phones, iPads and even Fire TV. Mirroring Assist is all you'll need to reflect the iPhone screen onto the iPad screen easily. The program may be used to play games, teach, view movies, and present among other things.
This unique application can stream music to Android devices from iTunes and movies from an iPhone onto an iPad. It is compatible with iOS 6 or later.
Steps to mirror iPhone onto iPad using Mirroring Assist:
Step 1: Install the Mirroring Assist app on your iPhone and iPad. If you're using iOS, search for "mirroring" in the App Store, and you will easily be able to locate it.
Step 2: Open the application, scroll to the bottom to the "Help me Connect Now" area, and select "Connect with Mirroring Assist". Scanning the QR code on your iPador just typing in the Mirroring ID isalso anoption.
Step 3: The iPad's name should appear in your Airplay list. Click it, and then scroll to the bottom to the "Mirroring" option, located just below the iPadname.
Advantages of Mirroring Assist:
A much cheaper alternative than the expensive Apple TV device
Ability to record the mirrored device
High-quality casting
Disadvantages of Mirroring Assist:
Requires iOS 9 or higher to function seamlessly
Users stated that the application often crashes
After 20 minutes of casting, you must tap your device; otherwise, the screen goes black
Comparison of Four Tools for Screen Mirroring iPhone to iPad
| | | | | |
| --- | --- | --- | --- | --- |
| | PRICE POINT | SPEED | FUNCTIONALITY | EASY TO USE |
| iTools | Free to use with in-app purchases | Not the highest of speeds, sometimes laggy | Restoring backup copies, Allows file management, Screen Recording | Highly easy and straightforward to use |
| Easy Cast | Free to use but offers in-app purchases | Not speedy at all times, sometimes the screen freezes | Functions even with low latency with a wireless connection | Straightforward process and simple to use |
| Reflector 4 | Paid application, costlier than the rest | Swift and prompt, with high-quality casting | Variety of receivers, Variety of senders, Recording and Screenshots | Very easy to use even with a variety of options |
| Mirroring Assist | The mirroring function is sold separately from the app | Swift and prompt | Screen Recording High-Quality Casting | Easy to use and simple |
FAQs about Screen Mirroring iPhone to iPad
1 Can you mirror iPhone to iPad without Wi-Fi?
Mirroring is possible without the availability of a Wi-Fi connection; however, it relies on the type ofgadget you're using. Display streaming may be done without an internet connection on smart TVs with their own screen sharing capability.
Assume you want to employ screen mirroring with this app, which offers wireless display technology. Users won't necessarily needa Wi-Fi connection since the technology creates a straight wireless link between the transmitting and receiving devices. As a result, you can use it even if you don't have access to the internet.
Furthermore, instead of relying on Wi-Fi connections, you may use HDMI cables for screen sharing and mirroring.
---
2 How to screen mirror iPhone to iPad via BlueTooth?
iOS devices do not provide the functionality of cross display or mirroring via BlueTooth. This means that the straight-up answer to the above question is that this is not doable unless you opt for the other techniques such as Apple AirPlay or the third-party software that have been elaborated on in the article.
---
3 How can I mirror iPhone to iPad without Wi-Fi? (TeamViewer)
TeamViewer is a kind of software that allows you to share your screen rapidly from an iPhone on to the iPad without using the internet. This software is highly adaptable and can be used on various platforms, including desktops, phones, and tablets. Furthermore, screen mirroring utilizing this software is entirely free.
Team Viewer works by allowing people to control and access a computer remotely via a network. Most significantly, it simplifies and expedites the screen-sharing procedure. If you want to utilize this app, make sure that both of your devices are running iOS 11.
You may use the Team Viewer software to mirror your iPhone to your iPad by following the instructions below:
For iPhone, Follow These Steps:
Start Team Viewer fast support on your iPhone by downloading it.
Go to the Control Center under the Settings section. Select the customize controls feature in the control center window and add screen recording to it.
Press the record button after reopening the control center. Click the start broadcast option right after you have selected TeamViewer.
For iPad, Follow These Steps:
Simply download teamviewer.
Input your smartphone's ID, which can be found in the Team Viewer app on your iPhone. Press the remote control button after entering the ID.
The contents of the iPhone will be automatically mirrored onto the iPad after you grant access through the iPhone.
In Closing
We hope any concerns you might have regarding mirroring an iPhone onto an iPad have been answered. There are multiple reasons, as stated earlier, as to why someone would want to use the mirroring function – it can be for personal use, for your business, for educational purposes, and especially for entertainment purposes.
A quick summary of the discussed software is Apple's built-in tool, which is AirPlay, and several third-party software such as iTools, Reflector 3, Mirroring Assist, and EasyCast. These are all commonly used applications to mirror iPhone onto the iPad. Whatever your requirements and needs may be, you can download the application that best fits your specifications.