Designed for casual use, entertainment, work, and to help you get things done faster, a Chromebook is a new type of computer that runs the Chrome OS with an operating system whose storage is cloud-based. There are different kinds of integration that this Chrome OS allows, among those features, mirroring is one of them. In this article, we will look at 4 ways to mirror iPhone to Chromebook.
Mirroring is a feature that allows you to view the screen of your mobile device on a Chromebook. Although Chrome book is powered by Google, this mirroring feature can still be used with an iPhone, and this allows for a larger view of whatever you want to view on your screen. To be able to mirror your iPhone to your Chromebook, you will need the assistance of an app and while there are a number of them you will find online, some of them either do not work or are just difficult to use.
Screen Mirror iPhone to Chromebook with LetsView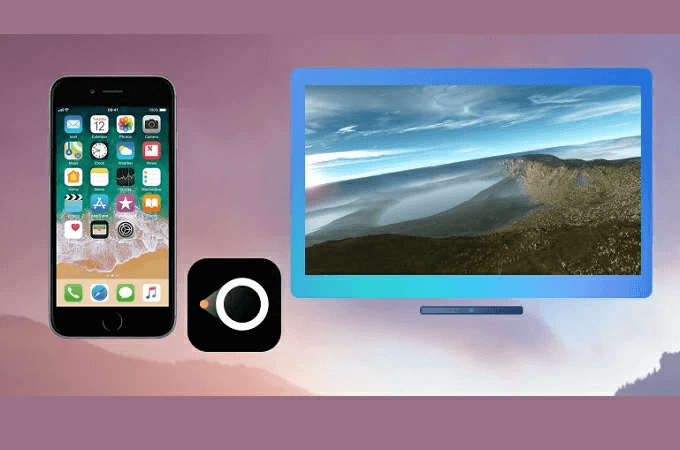 One of the apps with which you can successfully screen mirror your iPhone to your Chromebook is Letsview. With this app, you can also screen mirror with this app to a Windows PC and a Mac as well. This app is completely free, and it is one of the most practical tools that you can make use of. This app has a very high quality of screen mirroring and it can also be used on the Android platform.

Besides screen mirroring, there are other features that this app is equipped with and some of these features includes screen recording, annotating tools, screenshot. All of these additional features are also free, and the steps involved in making use of this app include:
Open the official letsView Website and download the app.
Then on your Chromebook, install the app.
You then have to connect your Chromebook and your iPhone using the same Wi-Fi network.
After installing the app, launch it on the Chromebook.
Then on your iPhone, choose AirPlay Mirroring or Screen Mirroring.
Then to start the mirroring process, choose LetsView from the list and it will begin.
To make use of this app, you do not have to register an account. Some of the pros and cons of using this app include:

Pros
The app is Miracast ready.
Multiple device platforms are supported by this app.
It supports wireless connections such as QR code, Pin, auto-detection.
It is responsive and the IU is simple.
As already mentioned, it has other features and is not just for screen mirroring.
Cons
This app does not support wired mirroring.
Use iMyFone MirrorTo to Mirror iPhone to Windows PC
Want to know how to mirror iPhone wireless screen to a Windows PC? All you need is to download iMyFone MirrorTo, there are many reasons why people share iphones and Windows devices.

If a Windows device is connected to a Windows PC with a larger display, it's a great way to display any iPhone on a larger screen during in-person classes, meetings or presentations. Great for creating mobile tutorials and later video game content.

How to Screen Mirror iPhone to a Windows Computer?
Download and open the app on your PC.
Connect the two devices with the same Wi-Fi connection.
Go to Control Center and click Screen Mirroring.

Go to Settings, then enter Bluetooth and pair the bluetooth between your phone and computer.
Use AirServer to Mirror iPhone to Chromebook
With AirServer, a mirroring connection can be created between almost every type of devices such as macOS, Linux, iOS, Chrome OS, Android, and Windows. Devices such as iPad, iPhone, Nexus, Android, Pixel can be screen mirrored with this app, and this app works well with Apple's Google Cast, Airplay, and MiraCast. AirServer is optimized for performance and supports mirror streaming of up to 60 frames per second.

This app, although not free, offers a variety of licenses that would suit your needs, and you can also benefit from their 30-day trial period which would allow you to access the full version of the app. To begin using this app, start by downloading it to your Chromebook and then follow the steps below:
Launch the AirServer app once you complete the download, and then connect your iPhone and your Chromebook to the same Wi-Fi network.
Then swipe up from the bottom of your screen to open the Control Center from your iPhone.
To enable mirroring, select the name of your PC from the list of devices that are detected when you tap on Screen Mirroring.
Your iPhone will then be mirrored successfully to your Chromebook.
The Pros and Cons of using this app include:

Pros
It is excellent at streaming media content
With its 60 frames per second, it offers a super-smooth streaming experience, and it is especially suitable for streaming sports or playing mobile games on your iPhone.
It has a clear and friendly user interface.
Cons
The MiraCast support pose a lot of latency issues.
Share iPhone Screen to Chromebook with Mirroring 360
Another great app with which you can display the content of your iPhone screen on your Chromebook laptop is Mirroring 360. This professional mirroring tool, without needing to use a cable, can share the screen of your mobile device to a computer and vice versa. It is not free to use, but it has a free trial period with which you can check out the app completely.

You are allowed to share your screen simultaneously with up to 40 people if you are subscribed to the pro version of the app, and it can be shared on Windows, Android, Chromebook, and iOS. You just simply send them a link which they can access from any web browser of their choice. You can also record what you do and share it with anyone who missed the event. There is also a Mirroring Assist feature that you can use when the name of the receiving computer can't be found from the list of available devices.

To make use of this app
On your Chromebook, download the Mirroring 360 app and then install and run it.
Then connect your Chromebook and your iPhone to the same Wi-Fi network.
On the right-hand side of the app's interface, you'll find "Start Sharing". Click on it.

Then open Control Center on your iPhone and tap "Screen Monitoring" and tap on the name of your computer from the list of devices to connect your iPhone.
Then the screen mirroring process would have begun.
Some of the pros and cons involved in using this app are

Pros
It supports up to 40 devices.
It has features that are beneficial for facilitating large-scale and corporation-size deployments, and also for collaborative work.
Cons
Root privileges are required for your system to be able to carry out audio streaming.
Cast iPhone Screen to Chromebook with Reflector 3
Reflector 3 is the next useful app with which your can mirror your iPhone screen to your Chromebook. You can also make use of AirPlay, MircaCast, and Google Cast with this app. iPad, iPod Touch, and iPhones 8 through 11 are all supported by this app and you can also mirror multiple devices simultaneously to one screen in which case the layout of the screen will be adjusted automatically by the Reflector 3 app.

You can also control which of the devices connected you want to mirror, record your screen, and also select the option for multiple layouts. There is a 7-day free trial period where you can check out the entire application before making a subscription as the app is not free. To make use of this app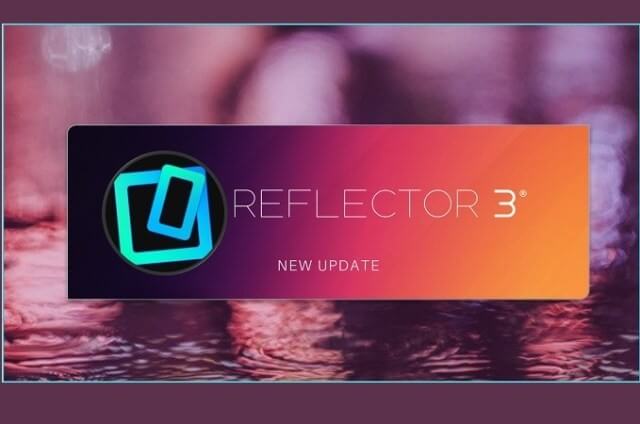 Download and install the software on your computer, then launch it.
Select the option for "Screen Monitoring" from Control Center on your iPhone.
Then a list of detected devices will appear. Select your Chromebook from that list.
Then your iPhone screen has been successfully mirrored to your Chromebook.
There are some pros and cons involved with using this app and they include:

Pros
This app is easy to set up.
It allows for the personalization of recordings.
Cons
Does not have features for Windows version.
Video editing features are not supported on this app.
FAQs about Mirroring iPhone to Chromebook
1 How do I mirror my phone to my Chromebook?
To be able to mirror your phone to your Chromebook, you will need to download some apps that will enable you to do so. Such apps include Mirroring 360, Reflector 3, etc.
2

Can you link iPhone to Chromebook?
Yes. You can connect your iPhone to Chromebook via a USB lighting cable.
3

Can you AirPlay to a Chromebook?
You can AirPlay to a Chromebook using some mirroring applications.
4

How do I connect my iPhone to my Chromebook via Bluetooth?
Chromebook cannot connect to your phone via Bluetooth.
Conclusion
You now know that there are various apps with which you can mirror your iPhone screen to your Chromebook. Each app has its own pros and cons and due to its specific features, you could pick any one of them that best suits your needs.