If you want to play mobile games on PC then you need to use some tool to make your computer compatible. You might use an emulator to recreate an Android operating system on your computer or a mirror alternative to transmitting all your cellphone content to your pc.
In this article, you will learn how to play mobile games on PC using different alternatives. Learn about all the pros it gives to play mobile games on PC. Let's get started!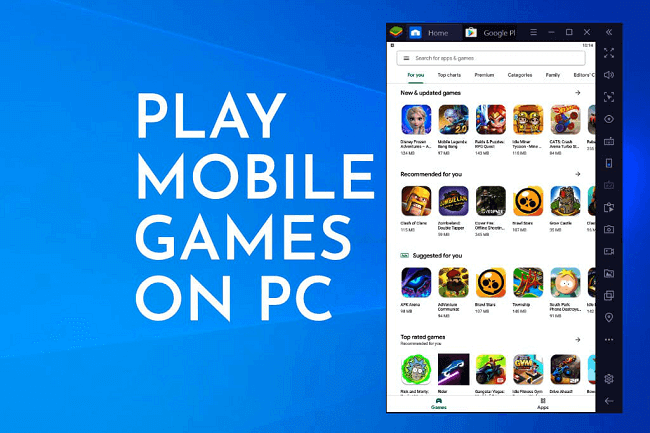 Part 1: Why We Want to Play Mobile Game on PC Rather than our phone?
If the games are available on our cellphones then: Why going through the hassle to export the games to the computer? Here are the reasons:
Using your phone can be tiring. It was designed to be used for casual applications, not for playing long periods of time. You vision might get tired due to the small screen.
Save you cellphone battery, using it to play would consume all the battery all the time reducing its durability.
There will not be more calls to interrupt your playtime.
Using your computer will have a higher resolution and faster processing.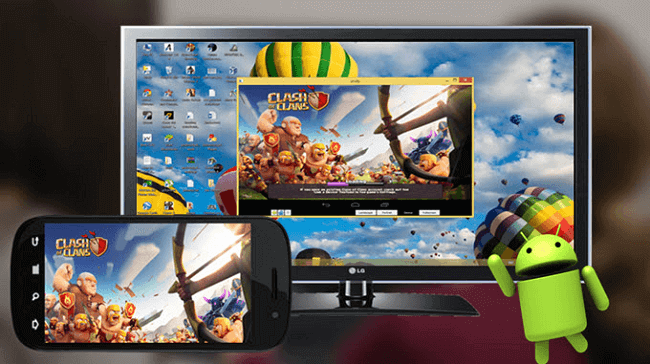 No more overheating your phone. It may be up to the task. But the constant gaming sessions will make the temperature rise.
It is more accessible to hardware accessories. You can connect controls, mousses, keyboards to a computer. If offers more alternatives to the controls, while the cellphone only has the tactile screen
Part 2: What kinds of Game can I Play on my PC?
Now, let's talk about what are your possibilities to play on your computer. The games on the mobile devices have improved and there are now more game alternatives. Some of the most popular games are for cellphone devices. Therefore, you get to play them on your pc as well.
If you get access to the mobile games on your computer you will get to play some games like:
Heartsone
World of Kings
Idle heroes
MARVEL Strike Force
Last Day on Earth: Survival
Clash of Clans
Call of Duty: Mobile
Rise of Kingdoms: Lost Crusade
......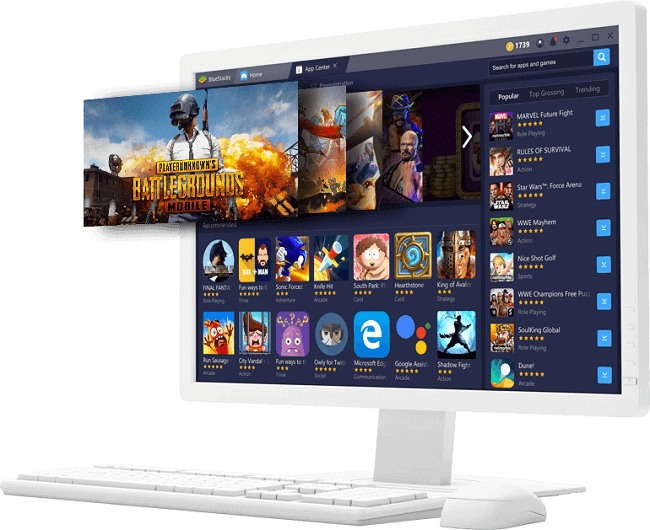 Part 3: How to play mobile games on pc?
Do you want to play your favorite mobile games on your PC? Enjoy playing your favorite mobile games on a much wider screen through mirroring. Nothing can limit you now for you can now play games available on mobile devices on PC.
Use these methods to play mobile games on PC.
Method 1: Use iMyFone MirrorTo to Play Mobile Game on PC
iMyFone MirrorTo is definitely a screen sharing software compatible with most of android devices platform. On top of that, you can also use the screen recording capability of the tool to record your phone's activity, screenshot important scenes. To stream mobile games to PC using iMyFone MirrorTo is very easy.
iMyFone MirrorTo Key Features:
Best Android Screen Mirror App
You can enjoy a large screen when playing adventure action games.

Controlling the phone screen by using a keyboard.

You can get a great visual experience with a high definition of screen quality.

Supported Android 6.0 and above.
134524 people have Download it.
In

Installation process
Step 1.Download and install MirrorTo.

Step 2.Connect your device to your PC via a USB cable.

Step 3.Connect your Android phone to the PC with a USB cable and choose your devices. Then select "Transfer files" for a USB connection and continue.

Step 4.Go to the Developer Options and enable USB debugging.

Step 5.Give permission to MirrorTo and allow it to show things on top. Click "Turn on". iMyFone MirrorTo apk will be automatically downloaded in your Android phone.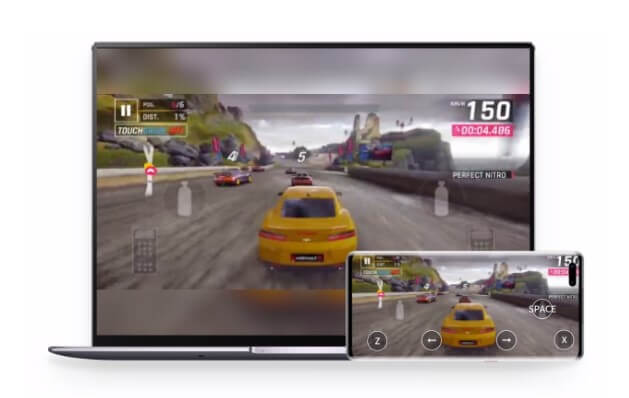 Method 2: Use Chromebook to Play Mobile Game on PC
If you own a Chromebook, you can download your Android applications on this device. It is a quick solution that does not need further installations of other tools. So it is rather convenient if you already have the Chromebook.
Main Features about Chromebook
A Google developed tool that works for Chrome and Android.
High compatibility with just released apps thanks to the Google actualizations.
Extremely easy to use.
A fast tool that does not require any installation.
In

Installation process
Step 1.Click on the "Launcher" option at the bottom left of the screen.

Step 2.Among all the options that will unfold, click on the Play Store icon that looks like a colorful play button. There you will be able to download all the mobile games and apps you need.

Step 3.If the Play Store icon is not available, then go to the Settings panel and there you will be able to manage your applications to enable the access to this Store.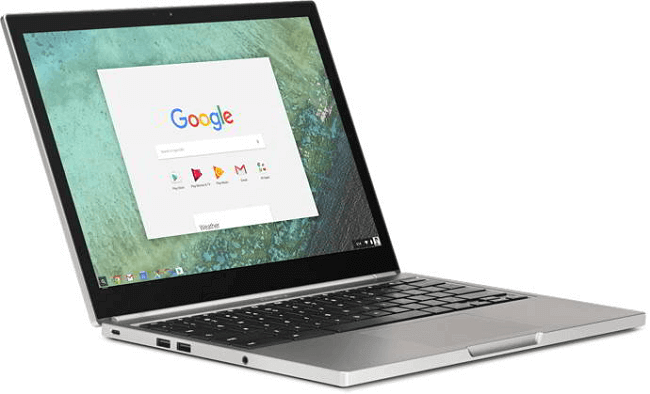 ---
Method 3: Play Mobile Games on PC with BlueStacks
Blue Stacks is the second most used tool to use Android apps on the computer. It is a free alternative that can be downloaded from their official website. It is designed to work with the best performance, including up to 50% of a faster setup time. It is a emulator optimized to use the least of the RAM as possible and includes a huge game library with up to 2 million games.
This tool is designed specifically to play your favorite games so you can keep long marathons without worrying about your computer or the emulator.
Main Features about BlueStacks
You can keep opened different applications at the same time thank to the optimizations of the resources.
The eco mode reduces de CPU usage by more than the 80%.
It is a safe emulator trusted by thousands of users.
In

Installation process
Step 1.Use an administrator account on your Windows PC. Then, download and install BlueStacks from the official website for free.

Step 2.Open the BlueStacks App Player and now you will see all the applications that are already installed on our system.

Step 3.Now with your emulator installed, you can use the app library to download all the games you want. That way you can start to play mobile games on PC without further installations.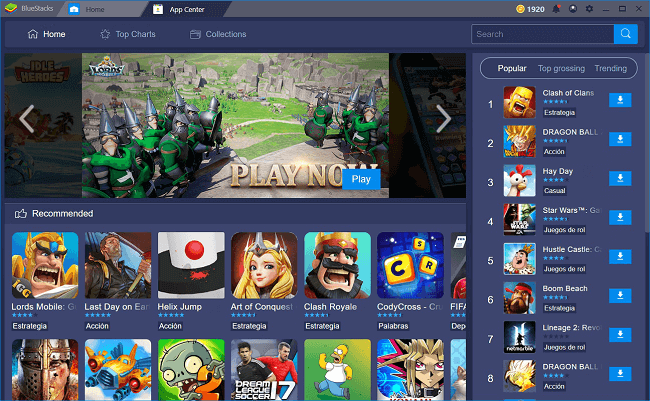 ---
Method 4: Via Android Studio to Play Mobile Games on PC
This is your alternative if you want a PC simulator for free. It was created to work as an emulator that will recreate the Android operating system on your computer.
Main Features about Android Studio
You can personalize the visual layout of the emulator.
You can use an APK analyzer to decrease the size of the applications you want to install.
A fast emulator that will run all the applications faster than a real mobile device.
In

Installation process
Step 1.Download Android Studio on your PC, and then install and open the tool and click on the "Configure" option.

Step 2.Click "AVD Manager" > tap on "Create Virtual Device" option. In the new menu, click on "Pixel 3" and continue with the Next option.

Step 3.Select the Android version you want to use and proceed with the "Next" option. Then the AVD will run the mobile emulator and you can install all the game applications to play mobile games on PC.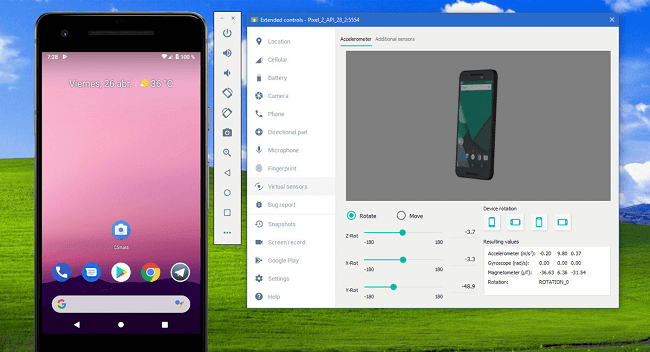 ---
Method 5: Using a Keyboard and Mouse
Another alternative you can use is connecting a keyboard and a mouse to your cellphone. That way you will emulate the computer accessories, but keep all the applications and the cellphone screen.
Main Features about Keyboard and Mouse
You get to use designed computer accessories for your phone games.
They usually come with a phone holder, therefore you have free hands to play.
Not using the screen as a control, you get to use all the screen to see the game.
In

Installation process
You need to buy the accessories that will be compatible with your mobile devices. They might need an application to use them that will depend on the accessories you use. These keyboards and mousses are usually a wireless accessory and are a great alternative to play android games.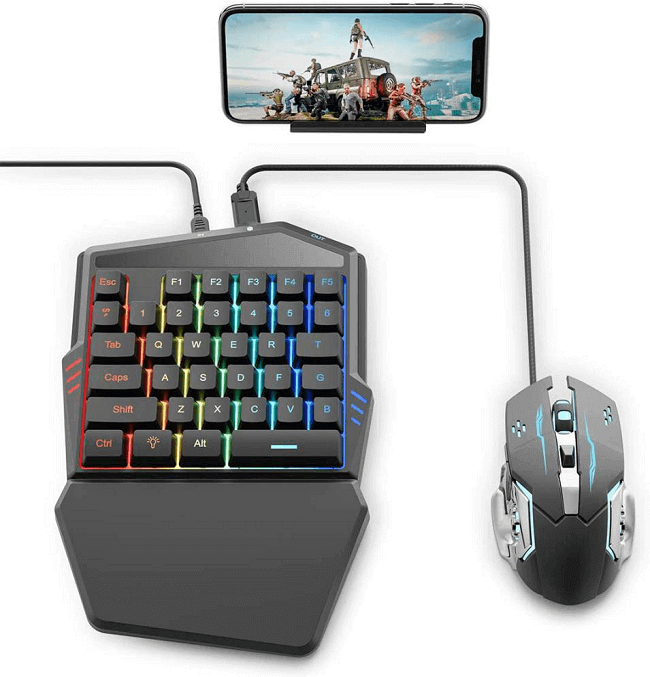 ---
Method 6: Play with Android x86
This is a tool project designed as an open source alternative. That means that anyone can download it for free and use it. The goal is to enable you to use the applications of your mobile with an emulator that will be compatible with your computer operating systems.
Main Features about Keyboard and Mouse
It has excellent customer support conformed by the developers working on it.
Software mouse cursor.
Mirror mode.
Bluetooth enabled.
In

Installation process
Step 1.Download the Android x86 tool, and there will be an iOS image, run it on your computer to install the Android x86.

Step 2.There are more details to the configuration of the installation, but you can select on "OK" to keep the preset configuration for the installation.

Step 3.Once the installation is ready, you can configure your emulator options and start using it.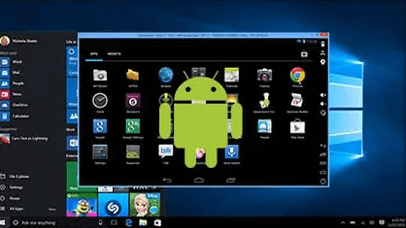 ---
Hottest FAQ Related to Play Mobile Game on PC
1.

How can I play mobile games on my PC for Free?

You can use an emulator to recreate a mobile operating system with your computer. That way, you get access to all the applications you usually use with your phone. That includes, of course mobile games.
---
2.

How to Play Mobile Games on PC without Emulator?

In case you do not want to download an emulator, then you can use a reflector tool that will transmit the screen of your mobile device to your computer. All the keys you use on your computer will be reflected to your cellphone as well.
---
3.

Do I need a high-end gaming PC use Mirror?

You do not need a high-end PC to use Mirror. You need at least 2GB of RAM, an Intel or AMD processor, and 5GB or free disk space. Rather than that, you need a good internet connection and a good router to transmit all the information from your mobile device to your PC.
---
Conclusion
Learning how to play mobile games on PC is a useful alternative. You could dedicate your computer to games and leave other functionalities to your cellphone. It is also convenient to keep your device memory and battery for other important issues.
We hope that this guide helped you to learn more about the different alternatives you can use, remember to take a look at the best tool, iMyFone Mirror.