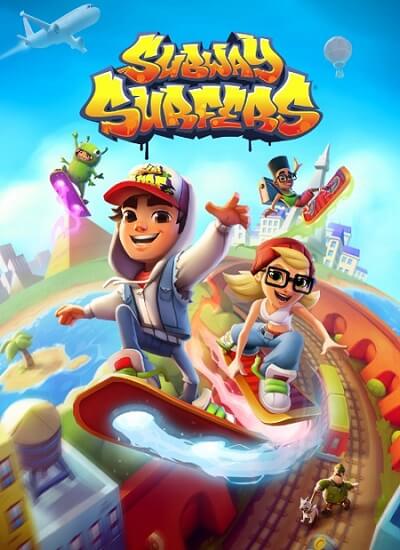 Do you want to play Subway Surfer on PC?
Subway Surfer is a game loved by many and adored by thousands. It is an incredible game with more than 18 characters to keep you entertained and running for hours long. No wonder it has made people addicted to it. A smooth gaming experience and the attractive changing background have helped the game reach a great height of popularity. However, users can only enjoy the game on a smartphone.
What if someone wishes to play Subway Surfer PC on the wide desktop screen? If you belong to that "Someone" category, you have come the right way because we will tell you how to play Subway Surfer on PC.
Part 1: Introduction to Subway Surfer
Subway Surfer is designed around the street culture theme. The game was released in May 2012 and quickly became the most downloaded game on Google Play Store. Available for both Android and Mac OS, the game is super easy to play, yet the changing scenarios keep things interesting.
If you are so fimiliar with Subway Surfer, you can directly go to part 2 and start playing Subway Surfer on PC. Now, let's GO!
---
1. Is Subway Surfer Difficult to Play?
The answer is yes, a little bit.
The game starts when your chosen character gets caught by the policeman and his dog while drawing graffiti in an underground tunnel. Now, your chosen character begins to run along the rail tracks and must avoid the trains coming towards it. The simple obstacles you get to face are tunnel walls, poles, and barriers.
Users can swipe left, right, jump up and dive down to avoid getting hit by the various hurdles placed across the way. You can use cool hoverboards, complete daily word hunts, and must collect as many coins, keys, coin multipliers, and mystery boxes to boost your score.
SMASH! You got hit by the train brings an end to your game. Now, you must start over again, gain enough speed and earn more coins to beat your friends and create a high score.
2. Boosters That Will Make Your Subway Surfer Game Easier
Power Jumper: It launches the character upward by providing enough power.
Super Sneakers: It allows the character to jump as higher as possible, preventing getting hit by the train and collecting coins floating in the air.
Hover Board: With this, the character can avoid collision for the next 30 seconds.
Magnet: The magnet will attract all the coins without swiping left and right.
3. Why Play Subway Surfer On PC?
You just got the hang of the game, your phone rang up, and BOOM! You missed.
This is the first reason gamers want to play the game on PC, to avoid getting disturbed right in the middle of the game. Subway Surfer PC playing will enable you to create the highest possible score without any disturbance, making you a pro in the game.
Another benefit you receive playing Subway Surfer on PC is that you get to enjoy the brilliant attributes and high-quality HD graphics of the game on a broader screen amplifying your gaming experience.
Part 2: The Official Way to Play Subway Surfer PC
Subway Surfer is fully compatible with Microsoft Windows and Mac OS.
So, if you wish to play the game on your Windows PC, all you need to do is follow the below-given steps: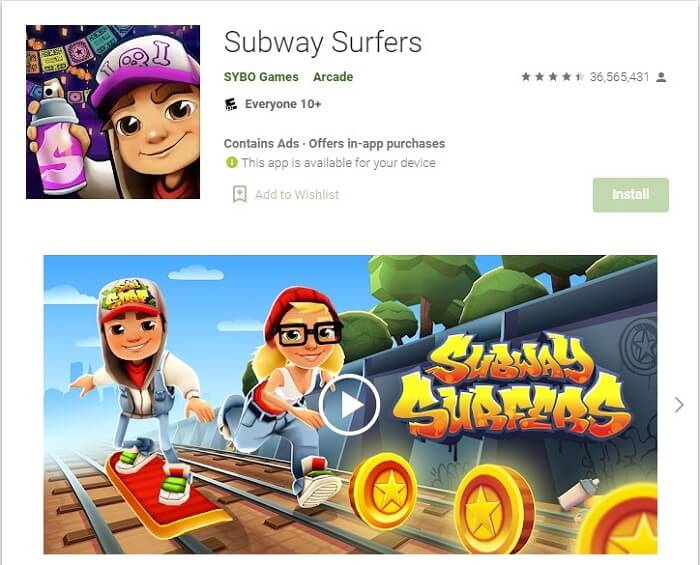 Open Play Store on your Microsoft account.
Search for Subway Surfer in Google Play Store.
Open Subway Surfer and press Install.
Part 3: Easier Way to Screen Mirror Subway Surfer On PC
Screen mirroring is the latest technology that allows you to transfer content, media, videos, and even games from your small smartphones to larger screens of Windows and Mac devices.
To screen mirror Subway Surfer on PC, iMyFone MirrorTo is a highly recommended and reliable tool. It allows you to conveniently transfer all your media content to your PC following just a few simple steps.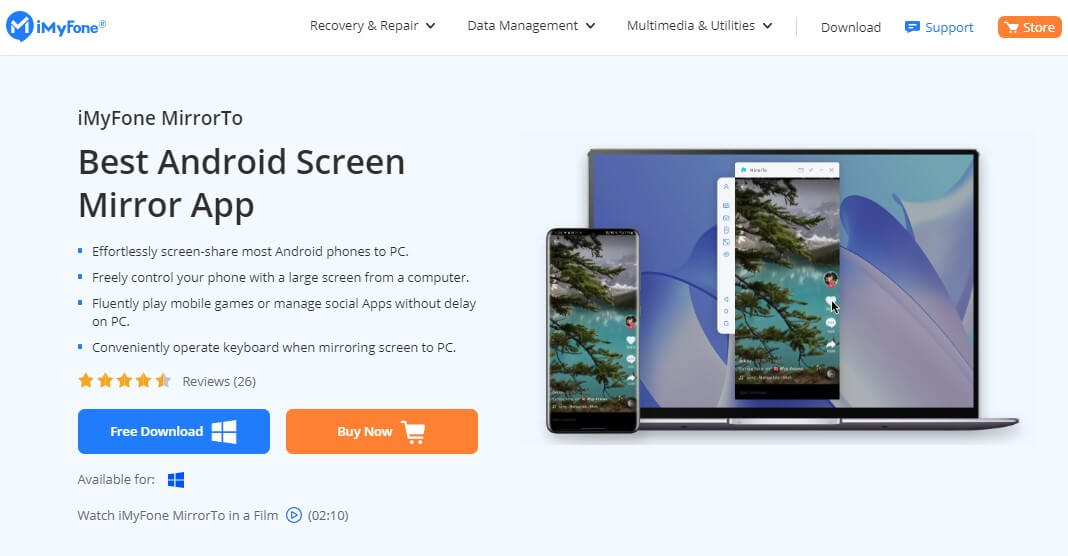 Features of iMyFone MirrorTo:
Easily control your smartphone through your computer screen.
Play games and also manage social media apps at the same time.
Record your gameplay and save it to your PC.
Stream live mobile games on your PC, through which your gameplay can be watched by all your friends and family.
The software is fast and easy to use.
How to Screen Mirror Subway Surfer Using iMyFone MirrorTo?
To screen mirror Subway Surfer to your Windows, first, download iMyFone MirrorTo to your PC. Then, install the software and launch it on your computer. After setting up the program, follow the below-given steps to screen mirror Subway Surfer on your PC.
Step 1: Using a USB cable, connect your Android phone to your system. Choose the "Transfer File" option to secure the USB connection.
Step 2: Then, go to the Settings option and go to "About Phone" > "Software information." Now go to the 'Developer Option' by clicking on Build Number for 7 times.
Step 3: Next, turn on the toggle for the 'USB Debugging' option. A new window will pop up demanding your permission to install the iMyFone Mirror on your smartphone.
Step 4: Now, you can easily control your smartphone through your PC. You can also play Subway Surfer on your Windows and enjoy the game on the big screen.
Pretty Easy, right? No more wait and try it FREE now!
Part 4: Play Subway Surfer On PC Using Emulators
Using an emulator is another alternative that allows you to transfer your smartphone's content to your Windows screen. An emulator is a tool that enables one device to behave like another. Emulators bridge the gap between various platforms, and you can easily transfer the content, including the games, from Play Store to your PC and enjoy it without interruption.
Other than screen mirroring, you can also use emulators to play Subway Surfer on Windows. The top emulators that work best with all sorts of systems include the following:
1. BlueStacks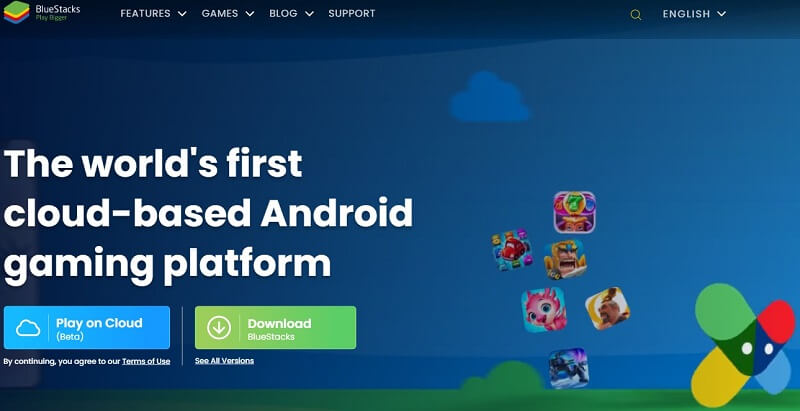 With more than 130 million users, BlueStacks is the topmost priority as an emulator. This emulator is free to use and supports all sorts of Windows hardware, including both Intel and AMD.
The emulator allows you to play high graphic games on your Windows and Mac devices, giving you a smooth gaming experience. You can play multiple games, play shooting games using mouse and keyboard, change language according to your region, and enable a high frame rate for a better gaming experience. All in all, BlueStacks is full of features making it the best emulator around.
Steps to Follow:
Download BlueStacks on Windows.
Search for Subway Surfer in the search bar at the top.
Click on the Subway Surfer and press 'Install Now' to download the game on your PC.
Google Play Store will demand your Google Account and password to complete the download process.
The Subway Surfer game will appear on your desktop.
2. MEMu Play
MEMu is another advanced emulator loaded with tons of features. The most dominant feature of the emulator is that it supports AMD CPUs and Intel, enabling you to play high graphic games with ease.
You can easily share files between Android and Windows, download high-quality games at a fast speed, and can also use WhatsApp and WebChat to continue chatting with your friends. The best part about MEMu Play is that you can open multiple tabs to carry out different activities through the emulator.
Steps to Follow:
Download MEMu Play on your PC from the official site.
After downloading the emulator, open Google Play Store.
Google Play Store will demand your Google ID and password.
After signing in to your Google Account, you can easily download Subway Surfer using the search bar at the top.
Subway Surfer will appear on your desktop.
Part 5: Frequently Asked Questions
1

Can You Play Subway Surfer PC on Your Windows?
To play Subway Surfer on Windows, you need to sign in to your Microsoft account. Next, you have to go to the Microsoft App Store and download Subway Surfer to your laptop.
2

What Are The Top 5 Best Characters In Subway Surfer?
The top 5 best characters in Subway Surfer are:
Jake
Jia
Brody
Jenny
Tasha
3

What Is The Best Way To Play Subway Surfer On Windows?
You can use a screen mirroring append emulators to play Sunway Surfer on Windows. However, a screen mirroring app such as iMyFone MirrorTo is recommended as it allows you to do plenty of tasks simultaneously besides playing games.