8 Best Android Emulator Apps Online for PC
Category: Mirror Tips
5 mins read
Want to run Android games and apps on your PC? Read this article till the end to learn about the top 6 free Android emulator online apps you can use to do that.
With just a few clicks on the internet, you'll find a myriad of free online emulators – all claiming to be the best in the business. Android emulators in practice mimic your Android smartphone to give you a better experience on your PC.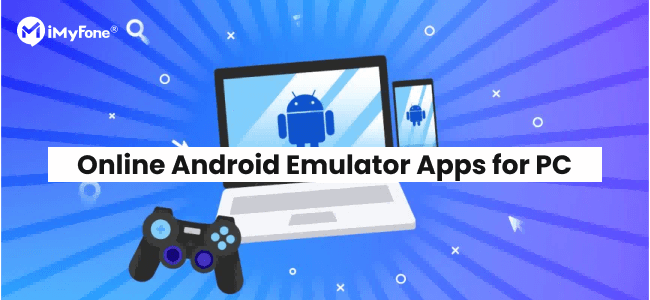 But unfortunately, many of them don't tend to work as advertised and do no purpose except for wasting your time. Given this, we have done comprehensive research and come up with a list of the most popular Android phone emulators online in 2023 that can use without any technical hassles.
Part 1. Bonus Tips: The Best Alternative for Android Emulators
1

iMyFone MirrorTo

Since the Android emulators are legal in certain conditions, here we recommend a wonderful iOS & Android mirroring application - iMyFone MirrorTo to you. iMyFone MirrorTo is totally legal in the market and is much easier than the emulators.

Mirror Your Android Screen with iMyFone MirrorTo

iMyFone MirrorTo supports live streaming mobile games on PC in real-time. You can share your gameplay with others by mirroring it to a bigger screen of the computer. You can also play some mobile games on your computer with it because it also allows you to control your iPhone from PC and control Android from PC.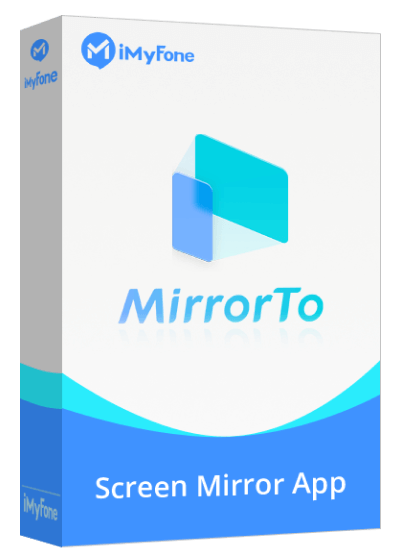 Mouse control & keyboard mapping: MirrorTo allows you to run Android apps on PC without emulators.
Play mobile games on PC: You can play PUBG Mobile , Among Us, and ARK: Survival Evolved on PC without any lag.
Share : Manage messages on social platforms such as Snapchat and WhatsApp from your computer.
Share phone screen: Offer a live stream screen with audio straight to TikTok, Instagram, Zoom, Skype and so on.
Video tutorial on playing Android mobile games on PC:
Real device experience.
Simplicity in setup and use.
Compatibility with all mobile apps.
Ability to run iOS apps on PC/Mac.
Low PC requirements.
Real-time data sync.
Consistency in gaming across devices.
Minimized data loss risks.
No game restrictions.
No extra software needed.
Direct device control using a mouse and keyboard.
Avoiding legal concerns associated with emulators.
Part 2. Top 8 Online Android Emulators in 2023
1

ApkOnline
---
Ratings: 3.9/5
Time: 20-30 minutes
Ease of Use: Difficult for beginners
ApkOnline comes preloaded with all the amazing features that exist in an Android device, making it one of the best Android emulators. It's easy to use, has no compatibility issues, and allows users to test Android applications without access to the real hardware.
Thanks to the Android Virtual Device (AVD) running in its cloud software platform, ApkOnline is a fast, safe, and reliable tool to emulate calls, messages, device location, hardware sensors, and Google Play Store.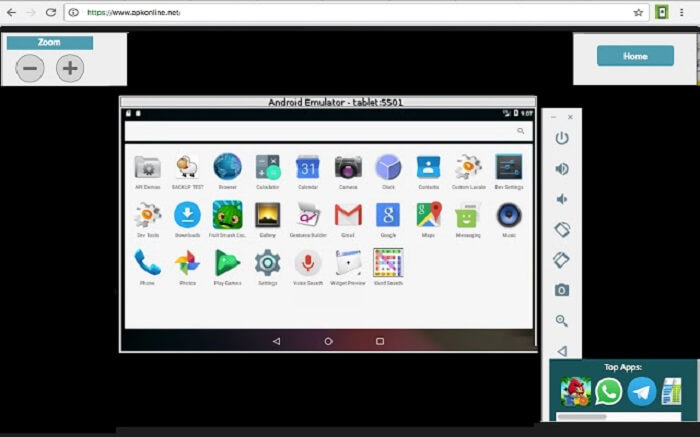 Can emulate any Android app from anywhere.
Can simulate complex network environments.
SD card emulation support.
The virtual device is capable of playing back audio.
Various power characteristics can be emulated.
Being one of the top Android emulators, ApkOnline has gained worldwide traction and boasts a huge list of satisfied customers. It has limited features but its ease of use and intuitive interface covers most of its cons.
2

Appetize.io
---
Ratings: 3.4/5
Time: half an hour
Ease of Use: Difficult
Another popular free Android emulator tool requires users to sign up before accessing the service. Like other emulators, it lets you run native iOS and Android mobile apps directly in your browser.
Its interface is simple and basic and doesn't support many applications – which makes it a preferable choice for beginners while professional developers have to rely on other Android emulators to get the job done.
What's best about Appetize.io is it comes with a free plan and offers 100 free minutes each month which makes it one of the best emulators for PC.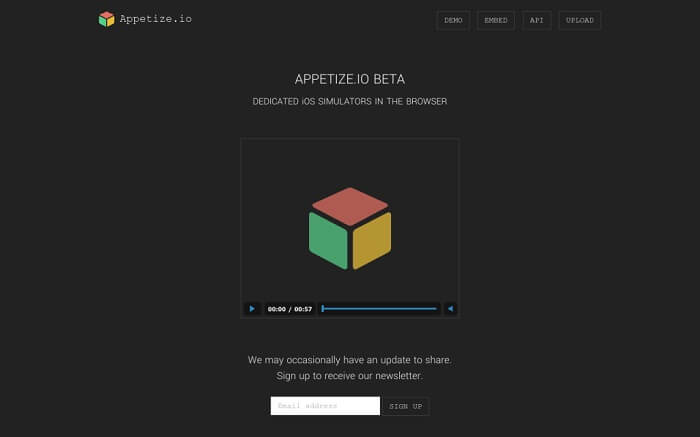 Embed your app.
Cross-document messages.
Custom launch pages.
Create a new app or update an existing app.
This tool has gotten a mixed reaction from users. Going through its reviews, it can be concluded that Appetize.io is a handy tool for basic development but it isn't a preferable choice for high-end app development.
3

BlueStacks
---
Ratings: 4.0/5
Time: 10-15 minutes
Ease of Use: Complicated for beginners
BlueStacks is one of the best free online Android emulator players that has left tails wagging in the market due to its reliability and performance. This powerful app was developed primarily for games and that's why its main interface is virtually a front end for downloading and installing your favorite Android games.
Use standalone APK files if you want to add games from sources other than the Google Play Store. Available in both free and paid versions, BlueStacks is a great way to bring your Android games to a bigger screen.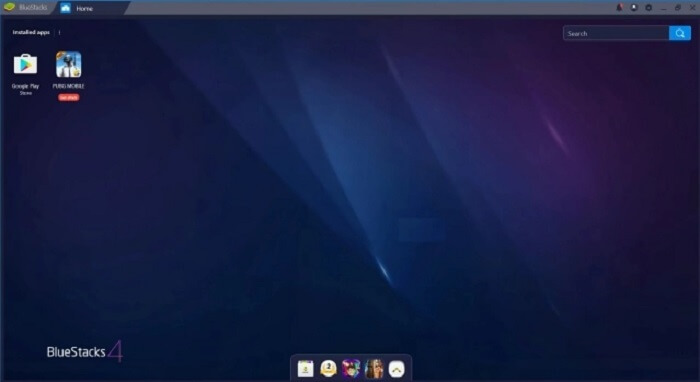 Customizing the ways you play the games like preset controls and shooting mode.
Play multiple games simultaneously.
Helps assign specific controls to your keyboard using the mapping feature.
Real-time translation in your local language.
Saved the key mapping configuration for future use.
It lets users transfer files from their devices to PCs with just one click.
Users can record your screen either through video or screenshots.
Most users are satisfied with the product, terming its ease of use and high performance as the reasons to use it. However, it's a games platform only and many users have complained of its annoying interface and poor performance on low-end PCs.
4

Genymotion
---
Ratings: 3.8/5
Time: almost an hour
Ease of Use: Difficult to use
Equipped with tons of developer-friendly features, Genymotion is amongst the most powerful Android emulator to test out Android apps on PC. It offers greater flexibility to the users as its Windows app runs offline apart from online cloud services.
Note that it isn't the first choice for Android gaming apps as it can't install many games like PUBG, Call, or Duty. The best thing about Genymotion is that you can integrate it with Android Studio or Android SDK on your PC to develop Android apps smoothly. Even if the product is paid for, you get the first 1000 minutes for free.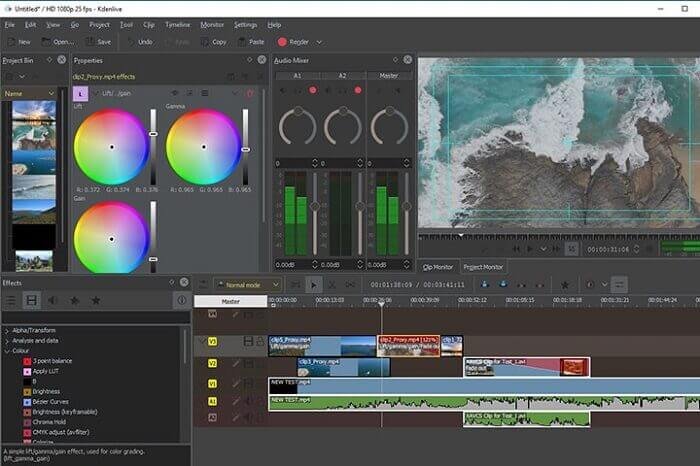 Bug Tracking.
Debugging.
Engagement Tracking.
UI Testing.
User Management.
Genymotion has proved to be a reliable Android emulator for development and has thousands of satisfied clients. But as it's only targeted at developers, so people looking for an Android gaming experience can't use it.
5

TestObject
---
Ratings: 3.4/5
Time: 15-20 minutes
Ease of Use: complicated
Thanks to its cloud-based infrastructure, TestObject is one of the fastest free online Android emulator tools. All you need to do is create a new Test Object account and start using it. Its free plan allows users a 10-minute continuous usage of every app.

If ever you needed to use any app for more than the allowed time, simply quit the app and launch it again and drag and drop APK files to get started again.

Cloud-based infrastructure.
Allows uploading native, hybrid, or web apps to your personal testing account.
Run tests on hundreds of real physical Android and iOS devices.
This app isn't as intuitive and user-friendly and has limited features. So, not many users are satisfied with its efficiency. In any case, it's a reliable tool for app development.
6

NoxPlayer
---
Ratings: 4.2/5
Time: 20-30 minutes
Ease of Use: Medium level difficulty
If you want an Android emulator that offers a plethora of amazing features apart from emulating Android games on your PC, then NoxPlayer is your ideal choice. Having fast loading times even on low-end PCs, this amazing tool is easy to install and use for newbies.

Even though this emulator was developed primarily for installing and playing Android games on PC, it offers tons of Android applications as well. What distinguishes it from other tools is its compatibility with DirectX and OpenGL graphical settings, which allow users to manage the RAM and CPU power allocated to the virtual Android device.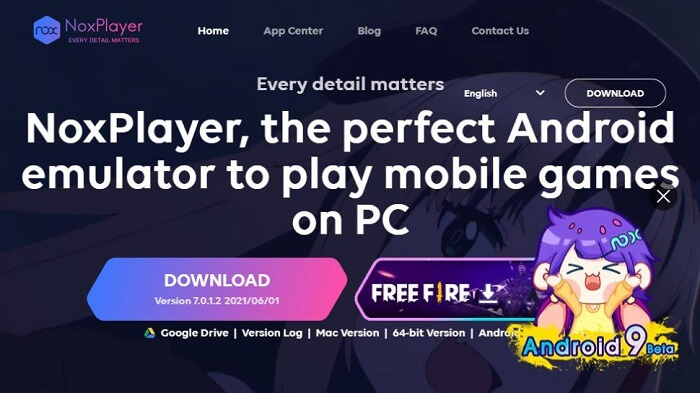 Built-in Root support.
Ability to change the Android device's build.prop.
Open keyboard mapping only with one click.
Run multiple games simultaneously.
Macro recorder automates complex repetitious tasks.
Users have given mixed feedback on this product. Many users term it a worthy tool to play graphically demanding Android games smoothly, but others raised concerns about its security. Recently, it was hijacked by a hacker group.
7

Redfinger
---
Ratings: 4.3/5
Time: 10-20 minutes
Ease of Use: easy to use
Redfinger is a Cloud-based Android emulator. It offers native Android authentic experience. It's available on Windows, Android, and iOS.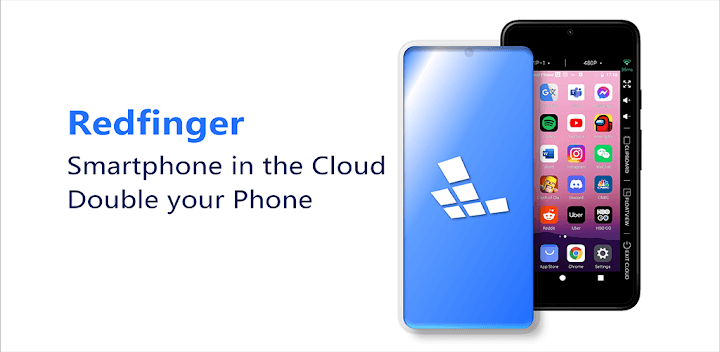 Excellent compatibility, support playing Android games/apps on Windows.
ARMVM technology ensures high performance and a lightning fast internet connection.
Offer pre-loaded Google Play store.
No limit on device amount.
Easy to set up with just 3 steps.
Their service is usually good. However, there was once right after an update that I cannot connect to their server smoothly anymore. It was ridiculously slow on all my devices. I live in the US and use their US server. Both my home and office WIFI are unchanged and connect fast with all other websites. When that happened, the customer service was ridiculously unhelpful and blame it on my network service. After a few days, it was fixed. I'm pretty sure they figured it out eventually.
8

Droid4X
---
Ratings: 4.2/5
Time: 15-20 minutes
Ease of Use: easy to use
Droid4X Android simulator is used as an android emulator for Windows 10 PC and laptops. You can run popular Android games and apps on the Windows PC.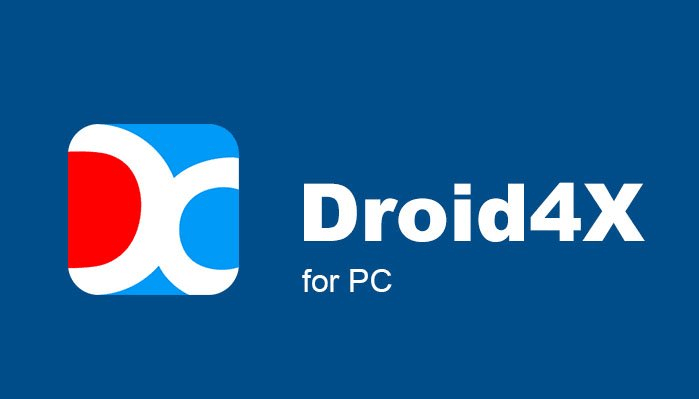 Excellent compatibility with all existing versions of Windows including Win 7,8, and 10.
Built-in screen recorder of the emulator.
It allows you to test your apps on this emulator, if you're a developer and loves to develop apps.
Flip easily between Windows an Android OS with ease and no performance degradation. Allows for hard or virtual (screen) keyboards, customize RAM and CPU's used, window size or full screen, swipe between Windows 10 and Droid4X, and allows for 1 folder share (local or LAN) as SD.
Part 3. FAQs about Android Emulator
Below are some of the most common questions pertaining to Android emulators. Let's read them up.
1

Is there any Android emulator online?

Yes, there're plenty of free online Android emulators that you can use to run Android games and apps on your PC. Some of the most sought-after free Android emulators include:

BlueStacks
TestObject
Genymotion Cloud
Appetize.io
ApkOnline
2

How to use online android emulator?

For most online Android emulators, you can follow the steps:

1. Donwload & install the emulator app on your computer.

2. Launch it and search the game you want to play in its built-in Play Store.

3. Click to download and install the game, then you can play it in the emulator.
3

What is the best Android online emulator?

Well, the BEST is a subjective term and depends primarily on your needs and individual preferences. For instance, if you want to have the Android gaming experience on PC then, BlueStacks Android emulator might be the best option while for developers, TestObject and Genymotion are the best online emulators.
4

How do I emulate the Android browser?

To emulate an Android browser on a PC:

Launch Chrome and hit Ctrl + Shift + I.
A toolbar will appear at the top of your screen from which you can emulate different Android browsers.
5

How do I run an APK file without an emulator?

Unfortunately, there's no official way to run an APK file on a PC without an emulator. You have to rely on a third-party tool like ARC Welder or Remix Operating System, or else your PC won't know how to use the file.

The easiest way to run an APK file is via an emulator.
6

Are emulators legal?

Yes, emulators are legal to use or download but sharing or downloading ROMs of commercial games violates copyrights and is illegal.

Putting it differently, emulators are illegal but also not illegal under certain conditions. However, they won't land you in difficulty as long as you're not sharing ROMs.
7

Does Windows 11 have an Android Emulator?

Of course. Bluestacks, GameLoop, MEmu Player, and MirrorTo are all available on Windows 11. You can choose the suitable one.
8

What is the lightest Android Emulator?

Here are some lightweight Android emulators:

Bluestacks: Known for its performance and low resource requirements.
NoxPlayer: Offers a user-friendly interface and good gaming and app testing performance.
LDPlayer: Specifically designed for gaming with customizable settings and optimizations.
MEmu Play: Lightweight emulator with a gaming focus and various customization options.
Andy: Emulator for gaming and productivity apps with multi-touch support and desktop software integration.
Conclusion
To wrap it up, this article has outlined some of the best free Android emulator software options that you can run even on a low-end Windows PC. Using these emulators, you can install almost any Android app or game on your PC without downloading any files.
All the emulators discussed are tested and tried and allow you to run Android apps and games on your PC smoothly. Choose the tool that perfectly fits your needs, system configuration, and individual preferences. Due to the limitation of the emulators in some situations, I highly recommend you download and try iMyFone MirroTo. It's really convenient and easy when I play mobile games on PC with it.
Mirror & Control iOS/Android Screens on Windows PC/Mac Easily and Fluently.