Chromecast is a small multimedia player that is one of the most affordable alternatives to achieve streaming services on TVs. and one of the most affordable alternatives to achieve streaming services on smart TVs. It is useful to use a Chromecast for iPhone mirroring since it is way cheaper than affording an Apple TV.
Therefore, in this article, I'll explain how to use Chromecast with iPhone. Learn how to solve all the issues of using Chromecast for iPhone mirroring for free to save our watching bill!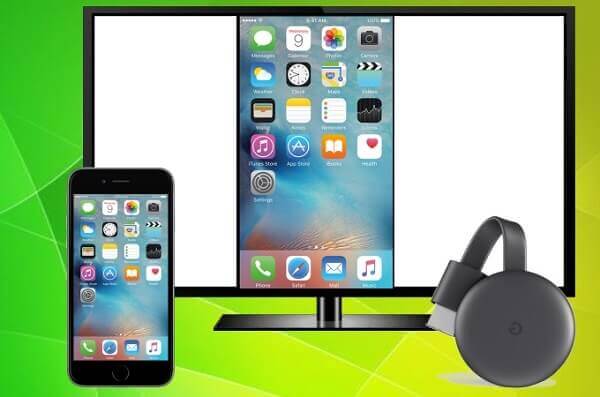 Part 1: Does Chromecast Work with iPhone?
Google Chromecast is designed to provide a solution for streaming services and screen mirroring. It is compatible with Android and iOS. Yet, it is only possible thanks to third-party applications. That means that your Chromecast will work with iPhone and iPad if you download the right application to make your iPhone compatible with the Chromecast.
As for the type of TV that works with Chromecast, it only needs to be a TV with an HDMI connector to be compatible with Chromecast. The Chromecast needs to be plugged into the HDMI port of the TV and it can cast from your iPhone or mobile device through a wireless connection.
You can also learn more about how to mirror Chromecast Here.
Part 2: Google Home - Cast the iPhone to Chromecast for Free
It is a process rather simple. If you want to use the official application, then you will only need to download and install the Google Home app to make your iPhone compatible with the Chromecast. Here is a tutorial on how to use properly a Chromecast from iPhone:
Step 1. Plug your Chromecast device cable into the HDMI port of your TV.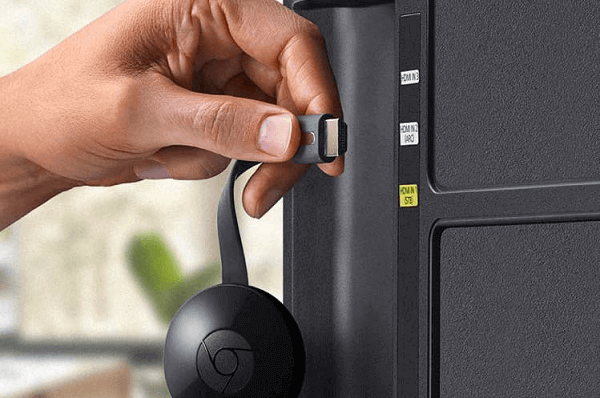 Step 2.Download the application Google Home on your iPhone device. Install it and add your Apple ID account credentials to use it. Make sure that your Chromecast device and your iPhone are on the same Wi-Fi network before moving on.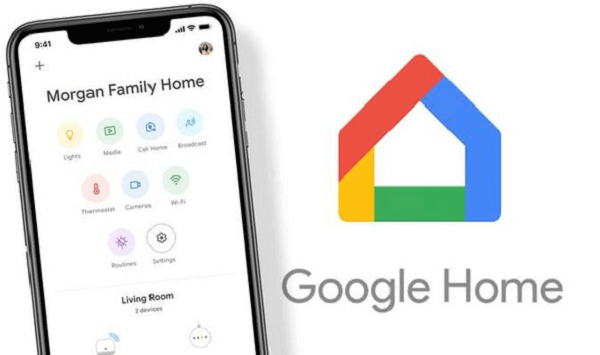 Step 3.Set up your Google Home application and start scanning your surroundings. You should see the name of your Google Chromecast device appearing on your screen.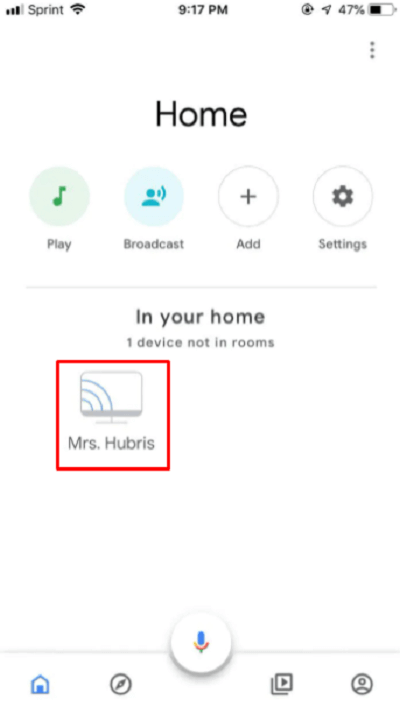 Note
Once you tap on the Chromecast name device, your iPhone will be synchronized with it. To start sharing or mirroring your screen on the TV, you just need to select the option "Cast my screen". You will be asked to confirm the action and give you some warnings. Just proceed by tapping on the option "Cast Screen" and your device will cast upon the TV screen. If you want to stop casting, then just press "Stop Mirroring".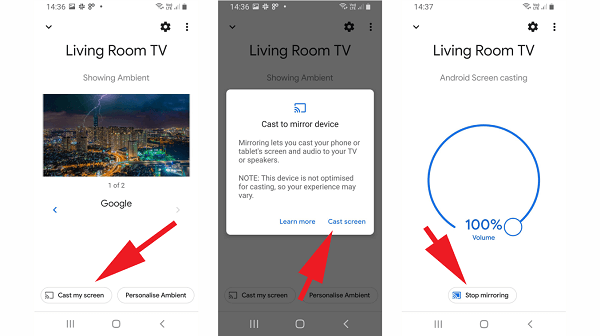 Part 3: Mirror iPhone Screen to Chromecast with Mirroring Apps
Google Home is not the only application that is compatible with Chromecast. However, other applications will enable the compatibility of your device not only with Chromecast but with other multimedia players like Roku or Fire TV. Here we share a list of some of the best alternatives you could use:
1

MirrorTo App
iMyFone MirrorTo iOS mirroring tool is one of the top mirroring applications. You can wirelessly cast your iPhone/iPad to computer without techincal skills. Apart from mirroring features, you can control your iOS device with bluetooth.
Main Features about MirrorTo
It is compatible with all iOS versions.
You can wirelessly manage social applications from computer.
You can watch any videos from computer in a large screen.
It can mirror Android phone to PC and freely control Android device.
Pros
It is easy to use.
You can control your iOS devices with keyboard and mouse.
You can stream live mobile games from computer.
Cons
You can't mirror iOS verison with USB version.
The tool doesn't have Mac version.
How to use
Download and launch MirrorTo app on your computer.
Connect your iOS device to PC according to the instrcutions.
Successfully mirror your iPhone to PC. Learn more about mirroring iOS to PC.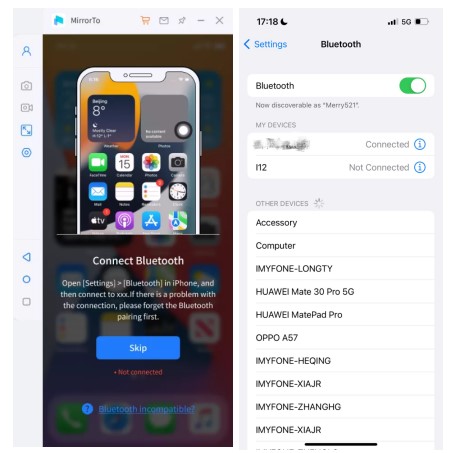 2

IWebTV App
iWebTV is a popular casting app. It enables the compatibility of your TV and your iPhone if you are using a multimedia player such as Chromecast. Apple TV, Fire TV, and Roku.
Main Features about iWebTV
It supports HD resolution (Up to 1080 depending on the device).
It optimizes the browser casting and also blocks adds to improve the experience.
You can queue up many episodes to watch them without interruptions.
Live stream support
Pros
Private mode for anonymous uses.
It has nice compatibility that allows you to use it with different multimedia players.
The optimization of some functions makes the casting easier.
Cons
Lag is possible in the transmission.
It stops the casting after a while if you block your iPhone.
How to use
Download and open the iWebTV app on your iPhone or iPad.
Search your favorite video website on your iPhone.
Tap on the "Cast TV" option to start mirroring.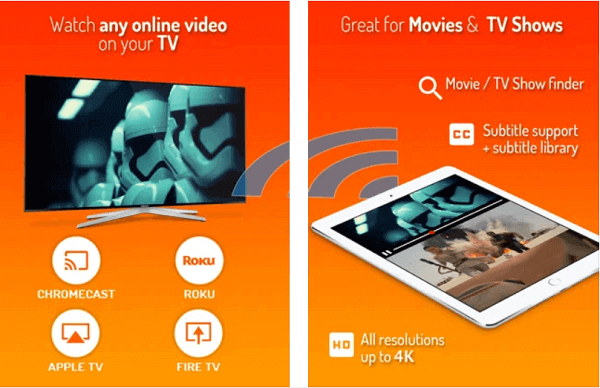 3

MomoCast
MomoCast is a mirroring app that currently is only compatible with Chromecast. However, it has great support and can help you if you can't use Google Home.
Main Features about MomoCast
Mirroring websites and videos
Browser mirroring
A cheap extension that is compatible with iPad and iPhone
Quick to use and simple interface
Pros
Optimization of iPhone mirroring
It is free
Cons
Only limited to Chromecast
You need to pay to remove the adds
How to use
Download and open the MomoCast app on your iPhone or iPad.
Search your favorite video website on your iPhone
Press for a while on the video and then on the option "Cast with MomoCast" option to start mirroring.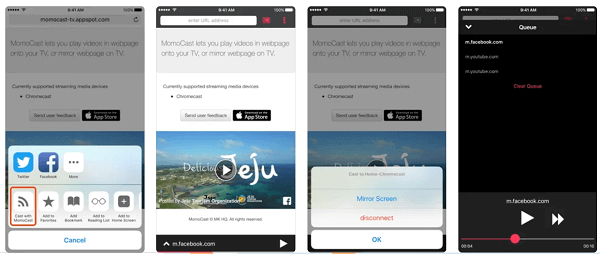 4

Reflector
Reflector is an app that was designed to be compatible with AirPlay, MiraCast, Google Chromecast and other multiple devices. It is a multipurpose tool.
Main Features about Reflector
It allows screen mirroring
You can record any screen mirrored
You can hide or show your device controls and manipulate any aspect of the mirroring screen
It is safe and private
It enables live stream
Pros
Active customer support
It works on Windows and MacOS as well
It works for your iPad, IPhone and Android devices
Cons
You need to pay to use this app
It has many bugs reported by users
How to use
Download and open the Reflector 4 app on your iPhone or iPad.
Make sure both devices are on the same Wi-Fi Network (Your iPhone and the Chromecast)
Connect your iPhone with the Chromecast using the Reflector app
Tap on "Screen Mirroring" and start sharing your screen on the TV.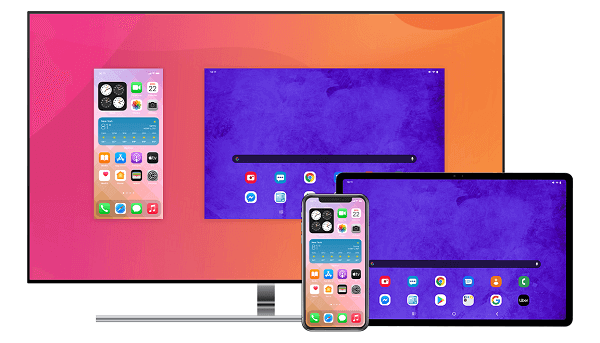 Tips
But what if your device is Android? Don't worry we'd like to introduce you how to mirror Android device screen to Chromecast with a wonderful mirroring app -
iMyFone MirrorTo
. With only simple operation, anyone without technical skills can cast your Android phone screen on PC. Then you can access your smartphone from computer by using keyboard and mouse. Let's take a free trial if you have an Android phone!
FAQ: Doubts of Chromecast iPhone Mirroring
Q1

Can I cast from the Chrome Browser on my iPhone?

This feature is still not available to be used from a mobile device. You can only cast from a Chrome Browser from a computer. For mobile devices, you need to use an application to cast to a Chromecast.
---
Q2

Can I AirPlay to Chromecast?

AirPlay does not work with Google devices. It requires another application that makes both devices compatibles with each other.
---
Q3

Can I Chromecast from iPhone to TV?

Yes, although Chromecast is not compatible with AirPlay, you can still use it with an iPhone. You need to use an additional third-party application to enable the Chromecast with your iPhone.
---
Q4

Is it possible to use an iPhone to Chromecast files from my iCloud drive?

iCloud is not completely compatible to be casted from an iPhone through Chromecast. Yet, there are some specialized applications that will enable this feature. Keep in mind that not all third-parties applications enable this function since it is too specific.
---
Conclusion
Learning how to use Chromecast from iPhone is a useful alternative to cast all the media content from your device. This enables sharing videos, movies, photos and everything you want without investing on an expensive Apple TV. We hope that these applications work excellent for you and help you enjoy your Chromecast to iPhone mirroring.
If you wonder how to use Chromecast from Android, you can just try below tool, which is a screen mirroring app for Android device.