Google Pixel offers one of the best video resolutions, camera, and screen displays that are great for different visual purposes. If you have this device, you can testify to how brilliant the screen display is particularly when you're playing games on it. Although it is characterized by these fantastic features, Google pixel can provide you with a better visual experience when you mirror it to your TV or PC. Through this, you can have a larger display of your phone. Learn different ways to get this done in this content.
Part 1: Use Chromecast to Mirror Google Pixel to TV
Mirroring the screen of your Android phone to your TV using a Chromecast is something you can do easily with Google. If you're using a Pixel phone, find the option to mirror the screen in the notification shade, but if you're with any other device, you will be able to do this in the Google Home app.
 Steps to Mirror Google Pixel to TV
Step 1: Ensure that you connect your mobile device and Chromecast to the same Wi-Fi network.
Step 2: Launch the Google Home app.
Step 3: Click on the Chromecast you want to cast your mobile device to.
Step 4: Click on "Cast my screen".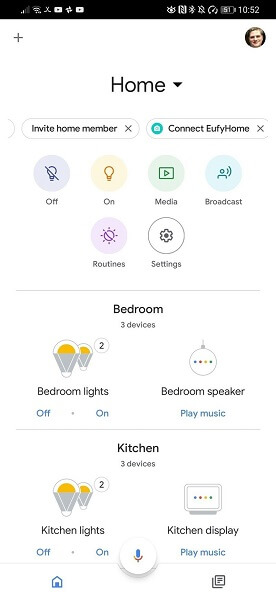 Step 5: Press "Cast screen".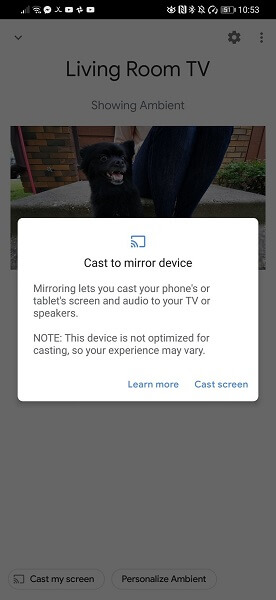 Step 6: You will be warned not to display any sensitive information while mirroring your screen or screen recording. Click on "START NOW" to cast the screen to the Chromecast.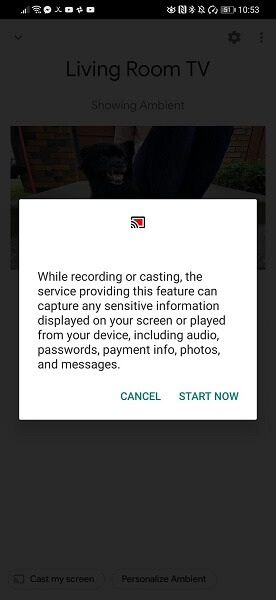 Step 7:  Control the volume yourself in the Home app. To put an end to the casting, click on the "Stop Mirroring" button.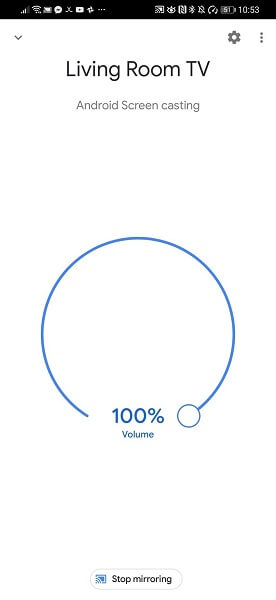 Note
Find the controls to turn off screencasting in the notification shade or the Google Home app when you want to stop mirroring your phone to your TV.
Know that screen mirroring and Google smart displays are similar in the way they work. By following the same steps, setting up everything in the Google Home app and running them on the same Wi-Fi network will enable you to cast the screen of your device to a Nest Home Hub Max or Nest Home Hub.
Part 2: Screen Mirroring Google Pixel with Other Cross-platform Screen Mirroring Tools
Do you want to mirror the screen of your phone to a bigger screen? There are different cross-platform screen mirroring tools that can help you out. Learn how to get it done with the following top screen mirroring tools.
Part 2.1 MirrorTo
iMyFone MirrorTo is the best screen mirror app. You can connect your Android device to your computer in a same wifi. With this app, you can get a more exciting sense when playing games in a wider screen with a game keyboard. Also, you can send and receive messages more convinient on your computer with MirrorTo.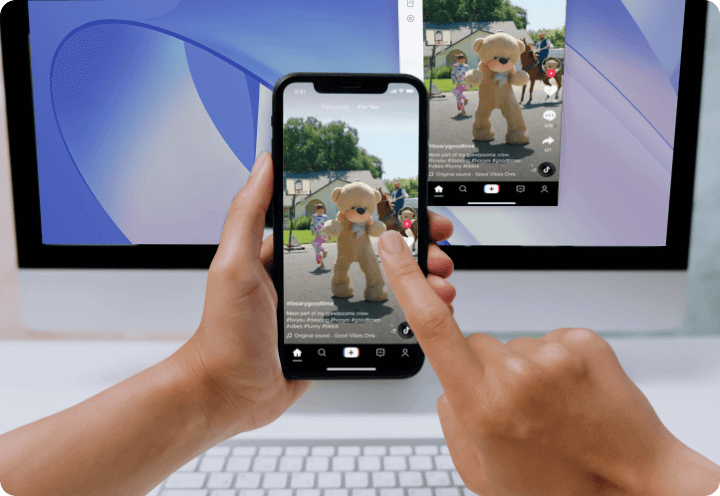 Features of iMyFone MirrorTo
Easy to operate.
It supports screenshot.
You can use a keyboard to control the phone screen.
You can stream live mobile games on your computer.
High-quality definition.
Steps to Mirroring
iMyFone MirrorTo is the easiest way to mirror your phone to your computer. Make sure the two devices are in the same wifi. Click the device name when it is detected, and then you can start mirroring and enjoy your time with MirrorTo.
---
Part 2.2 LetsView
LetsView is one of the best screen mirroring apps great for any device platform. It supports Android or Mac/ Windows/ Apple devices. LetsView is primarily used to mirror the screen of your phone to your computer.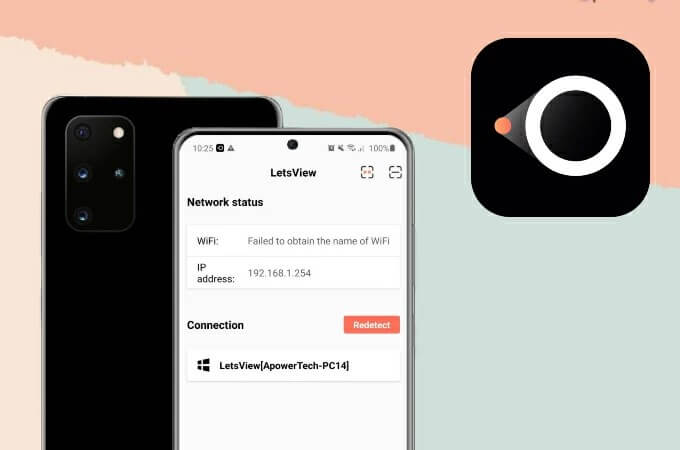 Features of LetsView
It is free of charge.
It allows taking a screenshot.
You can help record screen.
It supports wireless connection.
It provides a whiteboard for drawing.
Steps to Mirroring
The steps to follow to make it work are very simple. Start by downloading the tool on your PC and Google Pixel. Ensure they are both connected to the same WiFi network. LetsView will search for your device. Click the device name the moment it is detected. Then you can start mirroring.
---
Part 2.3 ApowerMirror
ApowerMirror is seen as the most dependable tool that can help with the casting of the screen of your phone to your PC in order to work with a bigger screen.  With this, you can enjoy your casting process in real-time.  The quality of the video does not change even when you're screen mirroring to another device with a wider screen.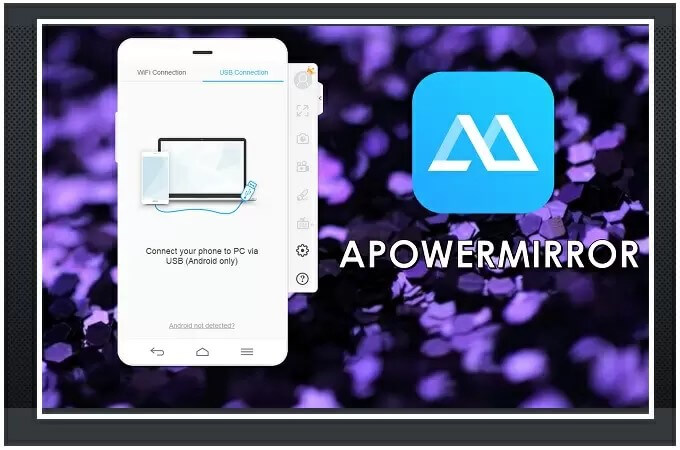 Features of ApowerMirror
It supports taking screenshots.
It supports a screen recorder.
It can mirror Android and iOS through USB & WiFi.
It allows Cloud mirroring.
It supports adding annotation.
You can control Android from a computer.
Game keyboard.
High-quality screen mirroring process.
Steps to Mirroring
How does ApowerMirror work? Start by downloading and installing the app on your computer. You should also download the app in the Play Store on your phone (Android devices) or Apple store (Apple devices). Then run the apps on both devices and ensure that they are connected to the same network. You can use your USB cable or WiFi to establish the connection between both.
If you're using a USB connection, you will need a cable to connect your phone to your PC. After the connection, run the apps on both devices.  But before this, ensure that you've already pressed "Enable Debugging" on the phone's settings.  See this under "Developer options."
If you're using a Wi-Fi connection, ensure they are both connected to the same server, then you will see the name of your computer on your phone. Press the name and go to choose "phone screen mirroring": one of the two available options.  Press "Start Now" the moment the connection is set to begin mirroring your phone's screen to your PC.
---
Part 2.4 Mobizen
Mobizen is a cross-platform screen mirroring tool that can help mirror the screen of your device. With it, you can still maintain your gameplay even when the screen of your phone is duplicated on another device. Besides, you can use it to record your screen without installing another screen recording app or rooting your device. In addition, you can use Mobizen to send files from your phone to another device.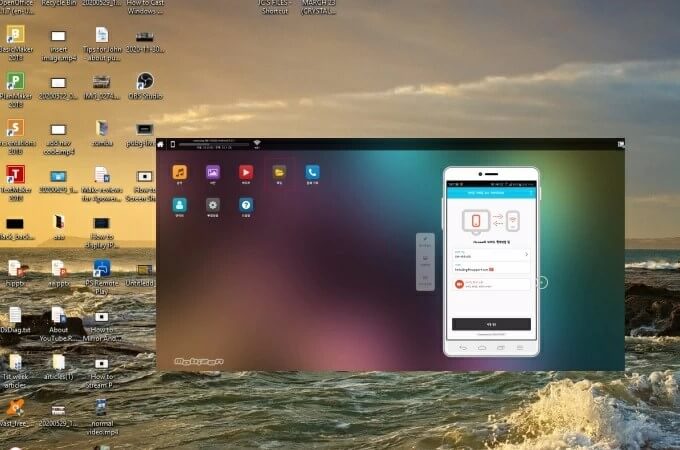 Features of Mobizen
Easy and fast to set up.
It supports only Android devices.
You can control Android from a computer.
It offers access to all call logs.
Receive notifications from your mobile phone.
Steps to Mirroring
To connect Mobizen mirroring, log in using your social network or email account. You will see information on the logged-in account and the last connected device. Select your device by clicking "CONNECT". For WiFi network connection, you will see 2-step verification with 6 digits code. Run the app on your device and click the 2-step verification button at the bottom provided that the 2-step verification is requested. Then input the 6 digits code you see on your computer and click on "OK". By now, you should see your phone's screen on your PC.
Conclusion
You should have no problem anymore with how to screen mirroring Google pixel going through this content. It has provided you with the appropriate tools which have been well researched and confirmed to be great when you feel like visualizing your phone's screen on a much wider one.