The developer of PUBG has released another fascinating battleground in the shape of Knives out. In this game, 100 players can fight for survival on the battlefield.
Like PUBG, this game also started to impress game lovers worldwide. Since it is a mobile game, you can download it from Play Store or App Store. But what can a PC do to install this game?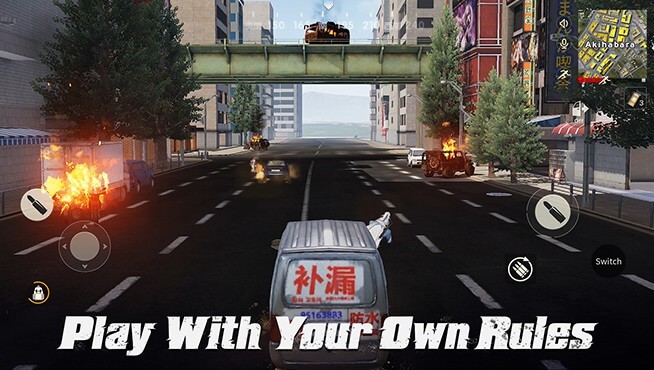 In this guide, we'll be exploring ways to download Knives Out for PC.
Part 1: Some Points You Need to Know before Playing Knives Out PC
Before playing Knives, you need to know about the game in the first place.Like PUBG, Knives Out is also an action-packed shooter game based on the battle royal genre. In this game, 100 active can fight simultaneously, and the game continues to go on until one fighter turns out to be a winner.
When it starts, you can see an airplane, and a gamer has to use a parachute to land on the earth. After landing there, he needs to find a safe location. From there, he can acquire some of my guns and support gear to beat opponents' players. Every new stage will bring more danger, and at the end, one particular player who copes with all the obstacles and will be declared a winner.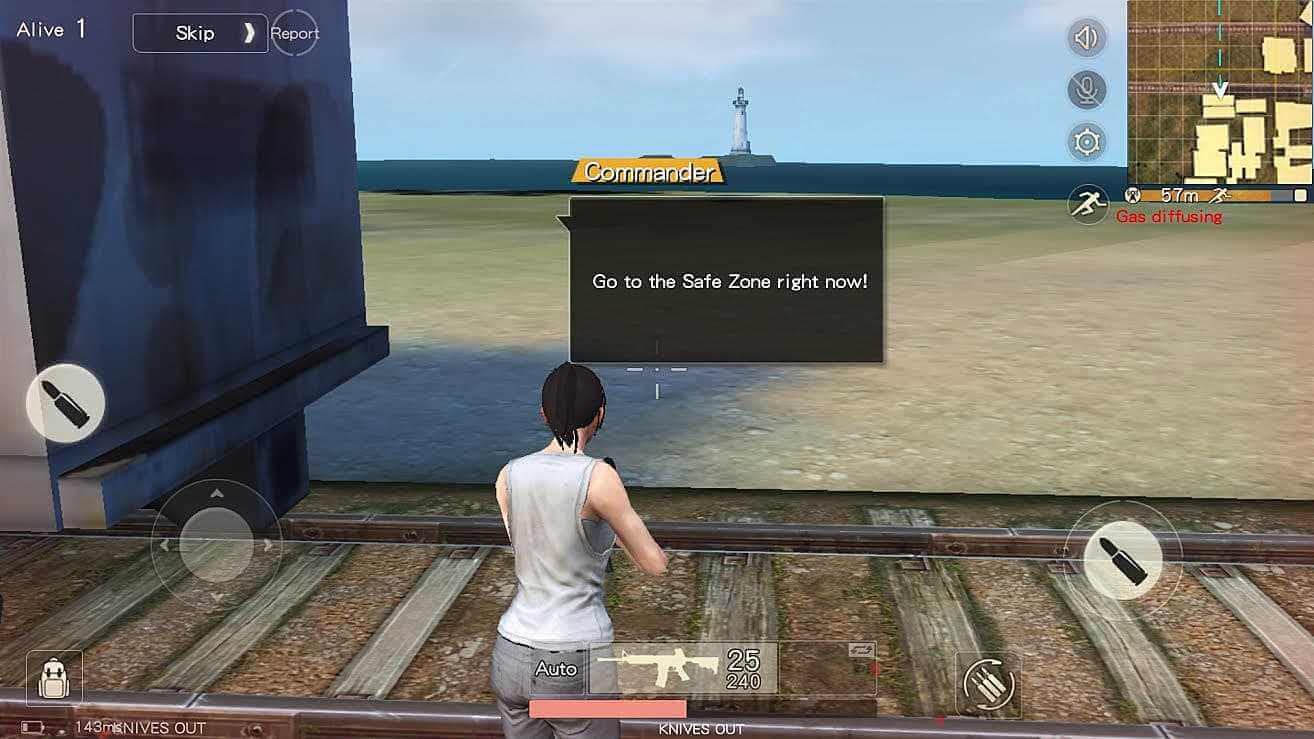 Knives have made its map much smaller than PUBG to make the matches run fast. This game allows your teammate to survive even if the opponent player shoots him once and lets him down on his knees.
Here are some key things to look at:
Each can have a maximum of five players, with a hundred players participating in a battle to search for a win.
Surviving in this game will be tricky because you'd hear the noise of bullets everywhere, and every second matters a lot in that kind of scenario.
If you think many opponents are running towards you, don't try to shoot them out. Instead, you need to search for a safe place and go there for some time. You can't survive when so many fighters are up against you.
Part 2: How to Download & Play Knives Out for PC?
1. Official Website
If you want to download Knives Out from its official website on your PC, you can download it by visiting there. But remember, the PC version is slightly different from the mobile version and offers more minor features than the mobile version.
Here's the guide to download on a PC:
Step 1: Open official website
Navigate to the official website by tapping its link. You can open its official using any web browser you want.
Step 2: Select the PC version
After opening the official website, you can have three options: Download on the App Store, Getting it on Google Play and downloading the PC version.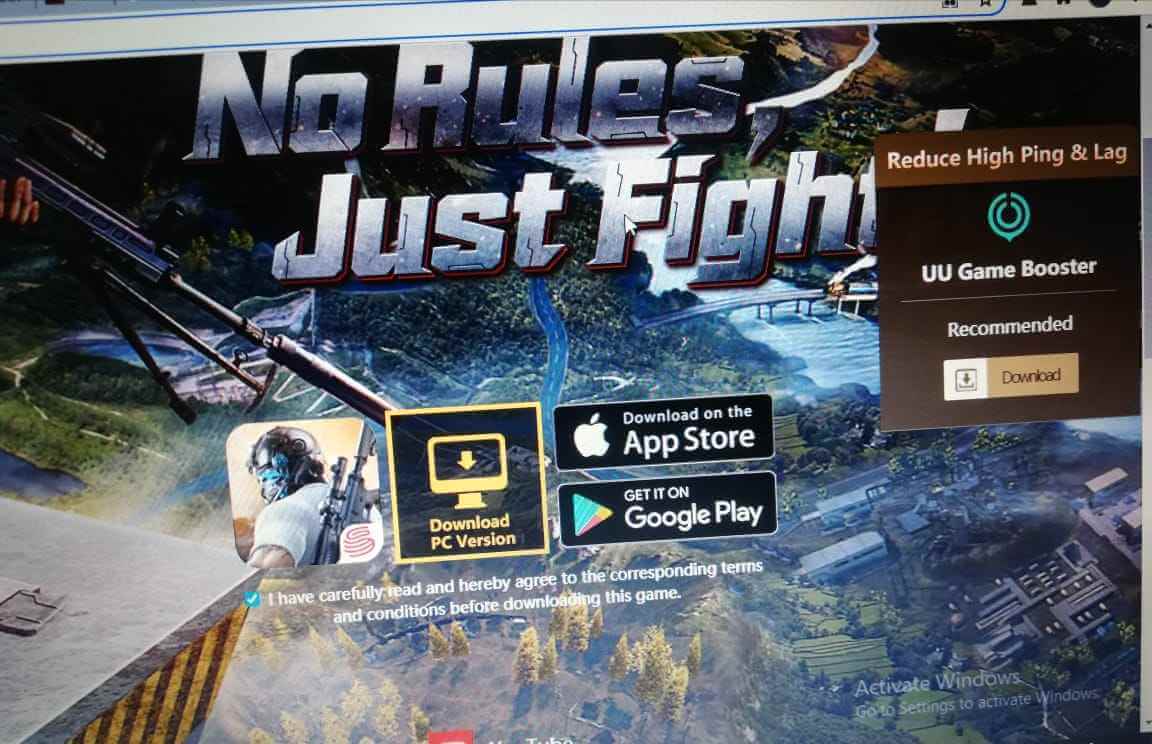 You need to hit Download PC Version. After clicking it there, you'll see two options to choose from.
Select one option, and it will start downloading Knives Out on your PC. After downloading, install it and enjoy the game.
Pros
Easy way to download Knives-Out.
No need to use an emulator to download Knives Out.
Cons
The PC version offers fewer features than the mobile version.
Effect: You can add any effect you want to the videoy effect you.
2. iMyFone MirrorTo
There are quite a few mirroring apps that have been introduced for playing games on PC. But one particular app that sets apart every competitor is iMyFone MirrorTo.
It is a fantastic mirroring app that offers pretty friendly and outrageous services to its users. All you need to do is connect your mobile device to a computer with the help of a USB cable, and you'll be able to play your favorite games on PC.
You can also play the Knives Out game on your PC, which has been quite popular over the few years. Here's the guide to mirror your device to PC for playing Knives out for PC games.
Step 1: Install iMyFone MirrorTo
In the first place, you need to download iMyFone MirrorTo on your PC and install it there. After, you need to open the program.
Step 2: Connect your mobile device.
Connect to your mobile e phones to the computer via a USB. After connecting it, you need to choose your device. Now, you need to press '' Transfer files'' to continue the process.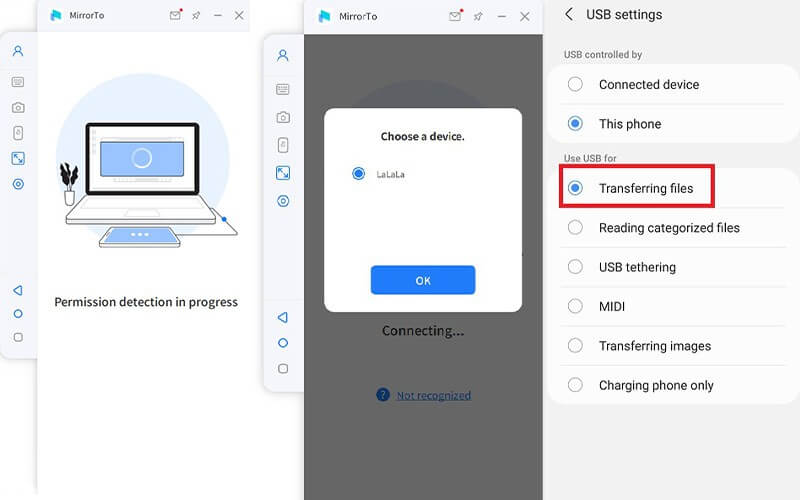 Step 3: Navigate to the Developer option.
Open Settings and navigate to the software information settings. After, you need to click build number for several new things after going into the Developer option. Later, all you need to do is enable the USB debugging on your device after connecting the USB.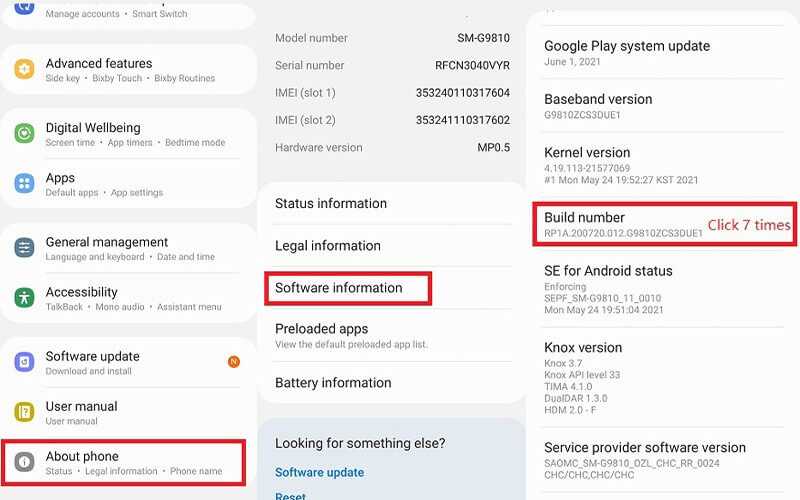 Step 4: Give permission.
Now, you need to hit Turn on to accept iMyFone MirrorTo to show the information on your PC. After, you can see iMyFone MirrorTo Apk be installed in your device and you can control your mobile device on pc now.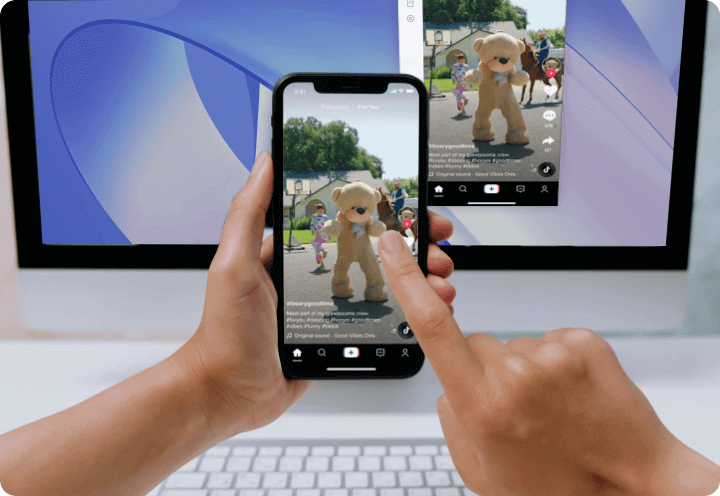 Step 5: Start playing Knives Out PC
That's it. Your device is mirrored to PC. Open the Knives Out game on your mobile and start playing it on your PC.
Pros
You can have the same functional experience as a mobile phone.
There is no lag when playing Knive Out game.
Allows you to use a mouse and keyboard to control your phone screen.
Cons
USB cable is needed to keep your computer connected to your phone.
3. BlueStacks
Apart from mirroring apps, you can also use an android emulator. It allows you to download and install Android games on a PC. You'll find many reliable and trustworthy Android emulators, but BlueStacks is one of the best Android Emulators you'll ever find.
BlueStacks is a prominent Android emulator that lets you download Android apps on your PC. It also allows you to run multiple Android apps simultaneously. In addition, it is pretty fast and can serve your purpose quicker than you think.
Here's the guide to downloading and playing Knives out of the game.
Step 1: Install BlueStacks
In the first step, you need to go to bluestacks website and download it from there. After downloading it, you need to install it on your computer.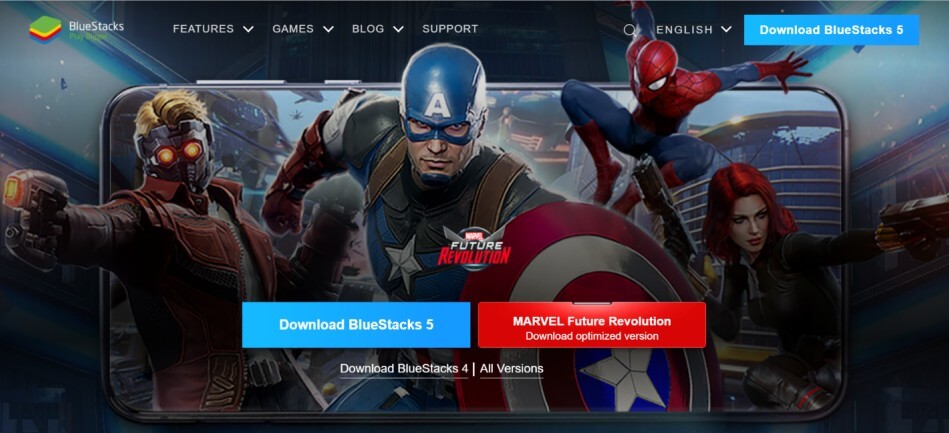 Step 2: Launch BlueStacks
After installing BlueStacks, launch it on your PC. Now, BlueStacks allows you to sign in to your Google Play account.
Step 3: Select Google Play
Press '' Google Play'' to launch the Play Store on your computer.
Step 4: Search for an app
After opening the Play Store, you can see the'' Search for apps & games'' option. It would help if you searched for Knive out there.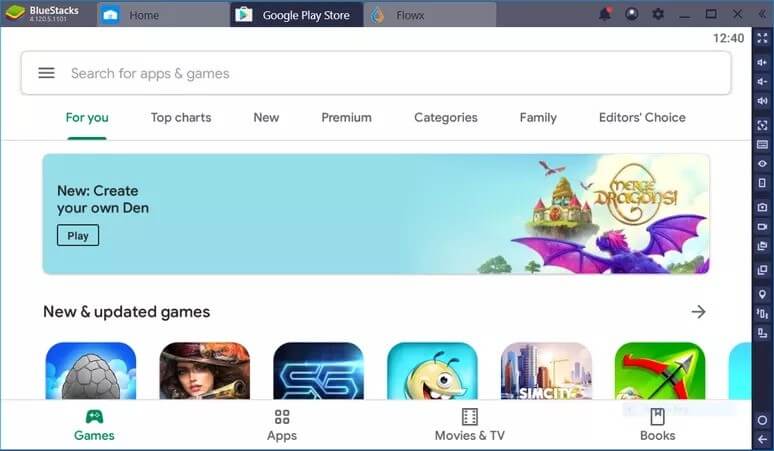 Step 5: Install Knives Out
When the Knives Out game appears, you need to install it in the first place. Your installed game will be shown on the home screen of BlueStacks. Tap on the Knives out icon and start playing this prolific game.
Pros
You can run every Android application using this emulator.
Allows you to run apps over full-screen.
Cons
You need to maintain a minimum of 4GB Ram on your system to run it.
Part 3: What Are the System Requirements for Knives Out PC?
To play Knives out for PC, you need to meet the following systems requirements.
1. CPU
To ensure you play the game without any problem, you need to maintain the CPU of Snapdragon Octa Core 2 GHz. It will be good for you if you find a way to acquire the CPU equivalent to Core 2 GHz.
2. GPU
When it comes to GPU, you should look for Adreno 506 or its equivalent model.
3. RAM
You can't play Knives out game PC unless the system possesses a minimum of 2GB RAM.
4. Memory Space
Although you'd need to maintain 2.5 GB free memory space of your storage but to make your experience better, you should look to maximize it to 6 GB.
5. Direct X
You'll need to maintain Directx 9 version to run Knives out without any technical problem.
Important Note:
You'll have to maintain the systems mentioned above or equivalent versions to enjoy the Knives out of the game on your PC.
System Requirements may change when more data is available, or a new update comes.
Part 4: FAQs You Should Know about Knives Out PC
Read the below commonly asked questions to improve your understanding of the topic at hand.
1

Can PC Players Play with Mobile Players?
It is impossible because mobile players will connect to mobile servers and PC players to the PC servers. However, if you want to play the mobile version of the game on PC, you can acquire the Android emulator's services that play the game.
---
2

How to Do If I'm Getting this Error Message: "Failed to create direct3D9 device due to lack of SM3.0 support"?
You'll face this issue just because your video card isn't updated to the latest version. You need to make sure you install the latest version drivers for the graphics card. Despite updating to the latest version, it might be due to outdated hardware if the problem still exists.
---
3

What Are the Features of Playing Knives Out Game PC?
Knives Out game PC resembles PUBG to a great extent. It allows five members to enroll in a group with a hundred players playing the game to win the battle. After battling pretty hard, only one player comes out victorious.
---
4

Will this Knives Out Usually Work on Any Windows?
Knives Out will only happen every day on those Windows PC who possess the system to run Knives Out. For example, you need to have 2GB RAM,2.5 GB storage, Octa-Core 2GHz CPU to play Knives Out on your system.
---
Final Words
Knives Out is a mobile game that has earned appreciation over the years. But, you can still download its PC version from its official website because the developer has also launched its PC version.
However, the PC version is not up to the mark compared to the mobile version. It is why you can also download Knives Out's mobile version on your PC with the help of an android emulator like BlueStacks.
To make your experience better, you can also use a Mirroring app like iMyFone MirrorTo to stream your game and show it on the big screen. MirrorTo is prolific software that makes the job easier by providing the interface.