How to Play Survivor.io on PC
Category: Mirror Tips
3 mins read
Do you want to enjoy Surivor.io on PC to relax after work and study? Do you know how to play mobile games on PC most easily?
Surivor.io is an action-packed mobile Roguelite that has you fighting against hordes of zombies across 75 chapters. Unlike Vampire Survivors, there is currently no official way to play Survivor.io on PC.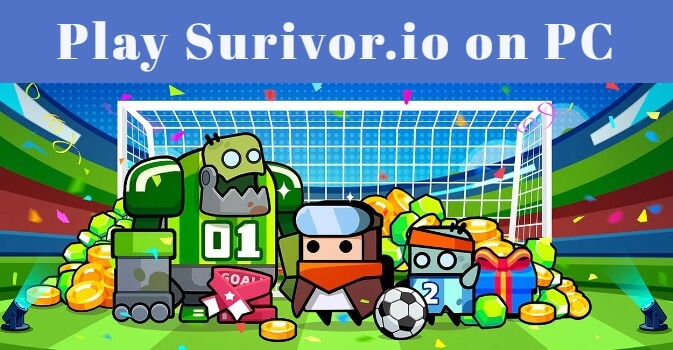 Now I will introduce you 4 methods to play Surivor.io on your computer. Let's get started.
Part 1. Play Survivor.io on PC by Mirroring Your Mobile Phone's Screen
The easiest way to play Survivor.io on PC is by using software that will allow you to mirror your mobile phone's screen on your computer monitor. One of the best screen mirroring solutions that will let you do this is iMyFone MirrorTo.
Steps to play Survivor.io on PC using MirrorTo:
Step 1. Install and launch the MirrorTo software on your PC. Launch it. When asked which type of phone you have, choose "Android".
Step 2. Windows will ask you for permission to allow MirrorTo access to your network. Choose "Allow Access".
Step 3. If this is your first time using MirrorTo, you will need to connect your Android phone to your PC via USB and enable USB debugging. On your Android device, tap on Settings > About Phone > Software Information. Then tap on "Build Number" 7 times.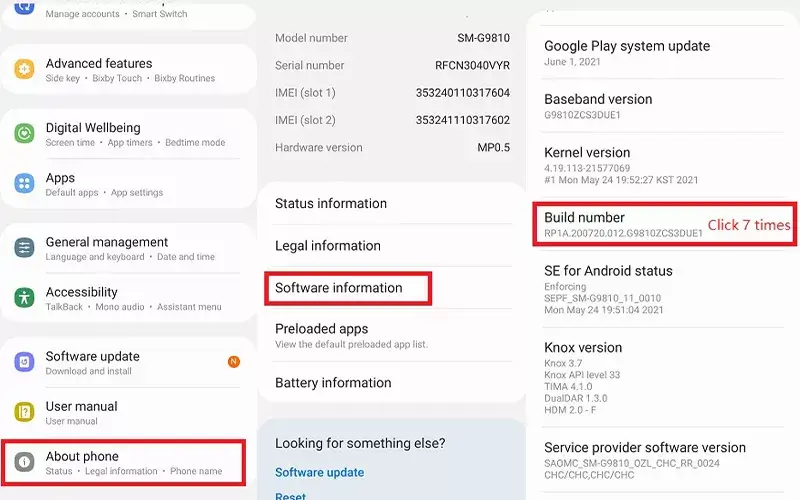 Step 4. Tap on "Developer options". You can now enable USB Debugging.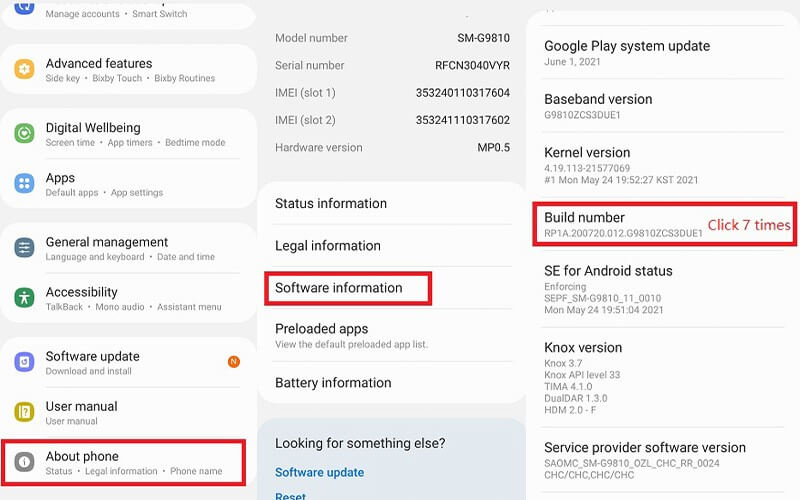 Step 5. Then you mirror your Android phone screen on the PC successfully. Now you can play Survivor.io directly on your computer.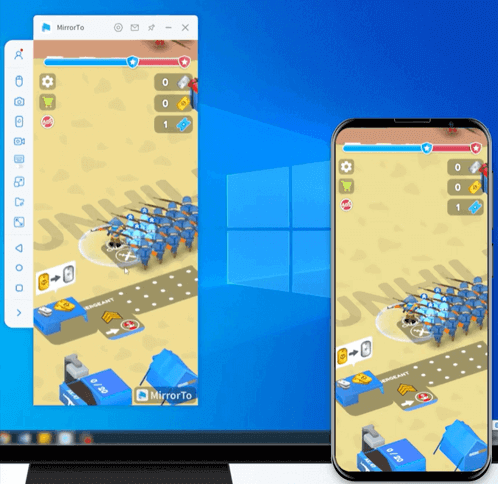 Watch Video Tutorial to Play Mobile Games on PC:
Get MirrorTo 10% OFF Coupon Code: YTR5E7
Part 2. Play Survivor.io on PC with Emulators
Another option for playing Survivor.io on PC is by using emulation software. This will allow you to emulate Google Android's operating environments on your PC without the need of a mobile phone.
There are several mobile phone emulators on the market that can help you do this. Here are three of the best options for playing Survivor.io on PC.
01

BlueStacks

BlueStacks is one of the leading names in Android OS emulation on the market. It's free and supports most Android software, including Survivor.io. You can use multiple accounts and have several Android instances open at once.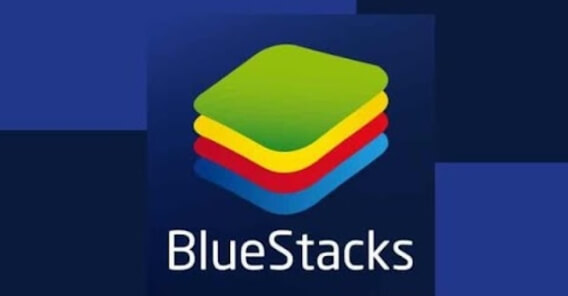 Supports most Android apps on the market.
Can be played in full screen.
Allows for the use of several accounts.
Supports keyboard and mouse.
The software tends to lag when used on PCs with less than 4GB of ram.
---
02

Genymotion

Genymotion offers both a desktop Android emulator and a cloud-based one. The advantage of using Genymotion in the Cloud is that you don't have to worry about your PC specs affecting your emulation experience. However, slow or unstable network connections could affect quality.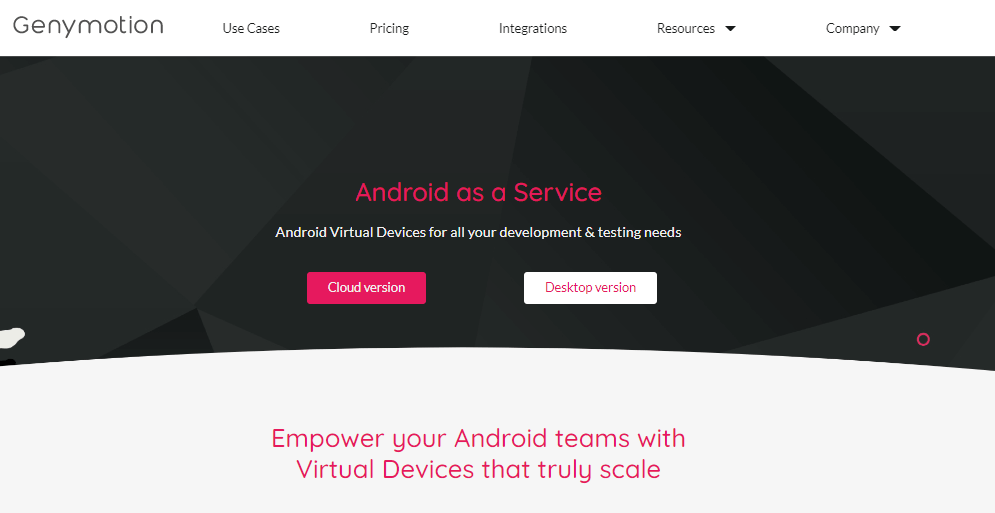 Offers a cloud-based emulator.
Powered by OpenGL for an enhanced graphical experience.
You can choose different Android versions for a wide range of support.
Can sometimes suffer from unstable audio.
A more developer focused interface. Might not be suitable for novices.
---
03

Phoenix OS Player

The Phoenix OS Player is a solid option for those looking to emulate Android on their PC. It offers mouse and keyboard support for gaming, as well as the ability to use gamepads and other control methods. Unfortunately, you can't sideload APK files with Phoenix OS.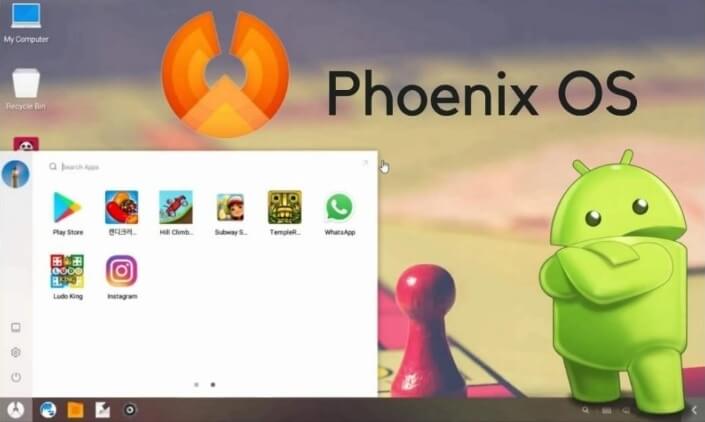 Keyboard and Mouse Support.
Ability to change screen orientation.
Easy installation and setup.
Support for game controllers.
You can't sideload APK files.
Part 3. Other Games Like Survivor.io
If you love Survivor.io and would like to play similar Roguelites here are a few recommendations.
1

Vampire Survivors

The breakout success of Vampire Survivors on Steam was one of the biggest stories in gaming over the course of 2022. It's a highly addictive Roguelite and has a similar level of mechanic and stage progression to Survivor.io. Since its success on PC and consoles, Vampire Survivors has been ported to both iOS and Android.
2

Magic Survival

This game predates Vampire Survivors and could be considered the true godfather of the Roguelite genre. Power up your weapons, face against hordes of enemies over the course of several stages. Graphically this might not be as exciting as some of the other options, but its frenetic action will keep you coming back for more.
3

Super Wizard

Take your wizard on a journey through several stages of non-stop action while gathering up to 20 skills to help you fend off attacking monsters. You unlock more wizards as you progress, each with its own starting weapon. Finishing the game on Normal doesn't finish the fight as you unlock harder difficulty modes offering even more challenges.
Part 4. Survivor.io FAQ
1

Does Survivor.io have ads?

Yes, Survivor.io allows you to watch ads in exchange for currency that will allow you to unlock content, energy, and in-game currency. The ads aren't intrusive and don't interrupt your gameplay sessions. It's easy to jump right into a game.
2

Are there in-app purchases?

There are in-app purchases of various power-ups, crates, and supplies. There is also an in-game currency that can be purchased with real money.
3

Are there plans to bring Survivor.io to PC and consoles?

Currently, there are no plans to develop Survivor.io for PC and console. The only way you can play it is on a mobile phone, emulation, or using a screen-mirroring application like MirrorTo.
Conclusion
Survivor.io is a fun and addictive game but on-screen controls can be cumbersome to use. If you want an easier way to play, it's best to use screen-mirroring software like iMyFone MirrorTo. Using mouse controls with Survivor.io on PC makes the game a lot more enjoyable to control. Also, it's great playing games like Survivor.io on a big screen. Once you have MirrorTo set up with your PC, it's easy to reconnect and get the game up and running.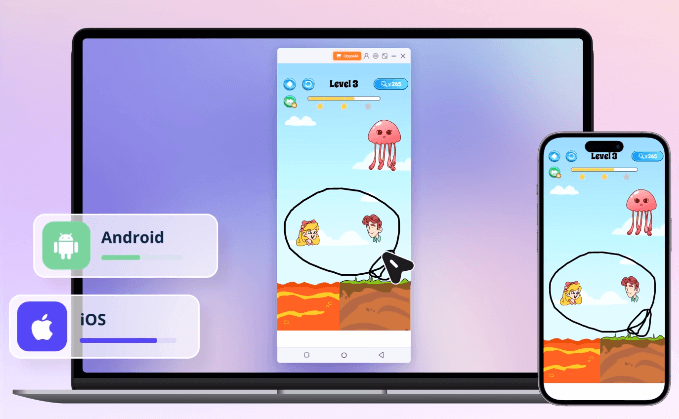 MirrorTo VS MirrorTo Lite for Phone Mirror
Features
Price
Cast to PC
Cast to Mac
Mouse Control
Gaming Keyboard
Screen Record
Live Streaming
MirrorTo Lite
$6.99/mo
Limited
Limited