In today's world, almost everyone loves to stream their favorite movies and TV shows. Netflix is one of the most popular movies and TV shows streaming platforms. It is compatible with both PC and phone. However, it's important to know how to get Netflix PC without any hassle.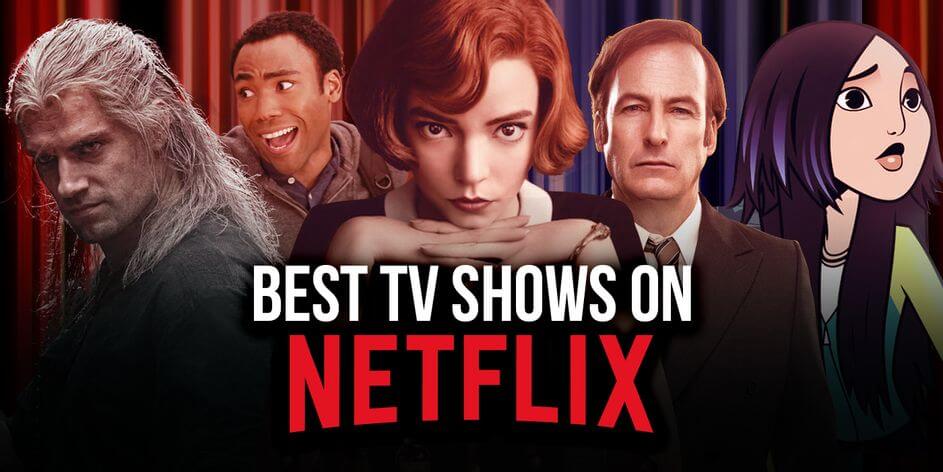 In this article, we've come together with a complete guide on how to get Netflix on your PC. Also, we will recommend you the best screen mirroring app to enjoy watching TV shows and movies on a bigger screen.
Part 1: How to Get Netflix App for PC?
Luckily, you can get the Netflix app from different platforms. In this section, you will learn how to get the Netflix app for PC from the official website, Microsoft Software, Screen Mirroring App, and Android Emulators.
1. Official Website
You can access Netflix from your internet browser by visiting its official website. All you need is to sign in or create a new account. Do you have a Windows 8 or Windows 10 on your computer? Luckily, you can get the Netflix app from windows on your PC.
Here's how you can get Netflix for Windows:
Firstly, you need to create or set up a Netflix account.
After creating an account, the next step is to download the app for windows 10.
Make sure to log in to your account and adjust the playback settings.
You need to search and find the TV shows or movies you wish to watch.
If you want to save the video, make sure to click the download button.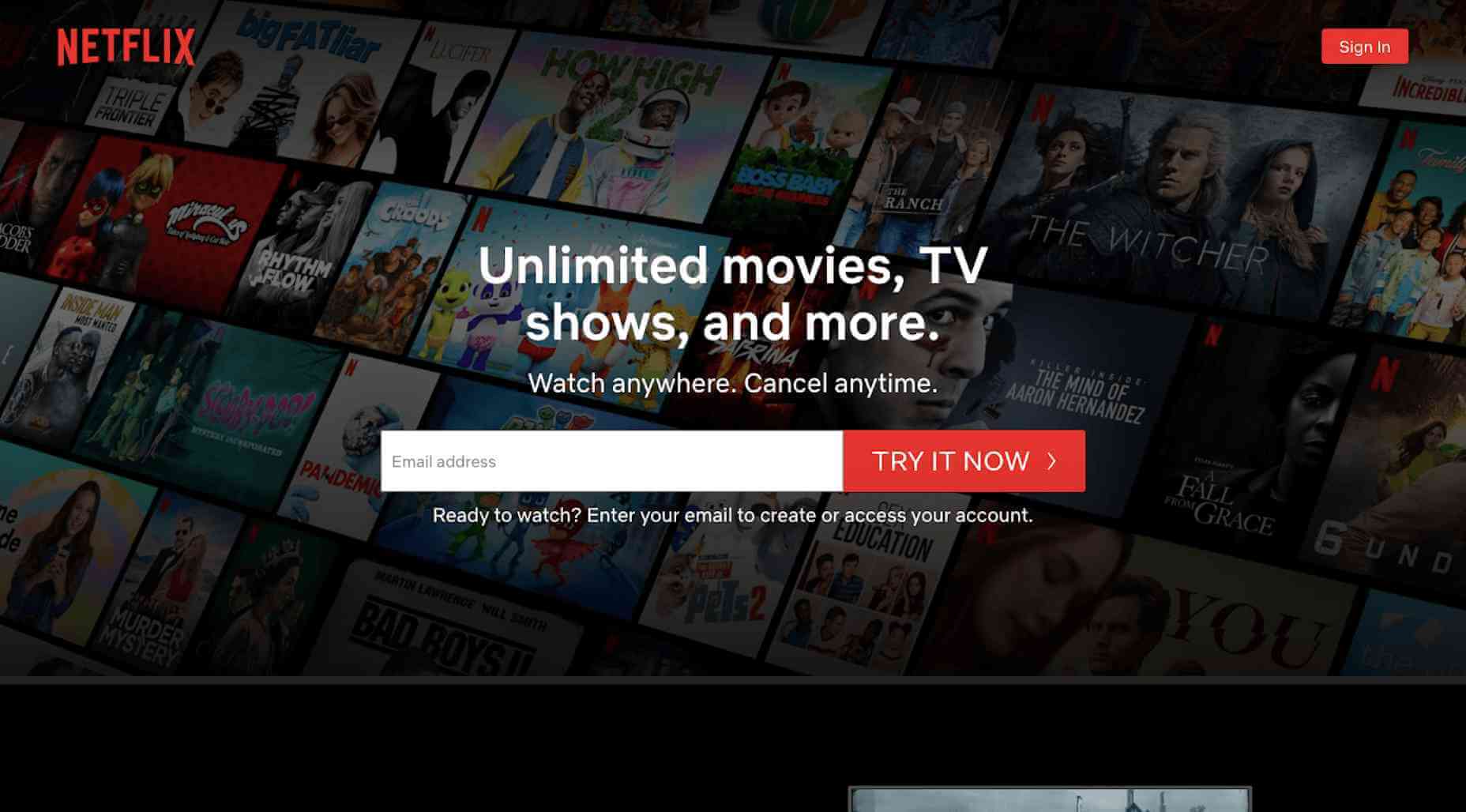 Microsoft Software
No doubt, Microsoft Software is one of the best platforms to get Netflix. You can watch your favorite TV shows and movies on Netflix. What makes Microsoft Software so special?
Ease of use
It is very simple and easy to use. Also, beginners can use it without any hassle and professional knowledge.
Interface
Microsoft Software comes up with a beginner-friendly interface. Undoubtedly, you need to choose software with an easy-to-use interface.
2. Screen Mirroring App: iMyFone MirrorTo
Looking for the best screen mirroring app to get Netflix desktop? iMyFone MirrorTo is the best screen mirroring app. It allows you to share an Android screen to PC without any effort. Also, you can freely control your phone with a big screen. Most importantly, it enables you to watch movies and play mobile games seamlessly.
Steps to Get Netflix Desktop
Here is a step-by-step guide on how to get a Netflix desktop using iMyFone MirrorTo:
Step 1. Launch iMyFone MirrorTo
Firstly, you need to download and launch MirrorTo on your PC. After that, make sure to launch it on your computer.
Step 2. Connect your device
You can connect your Android phone to the computer with a USB cable. After choosing your devices, make sure to select Transferring Files for a USB connection.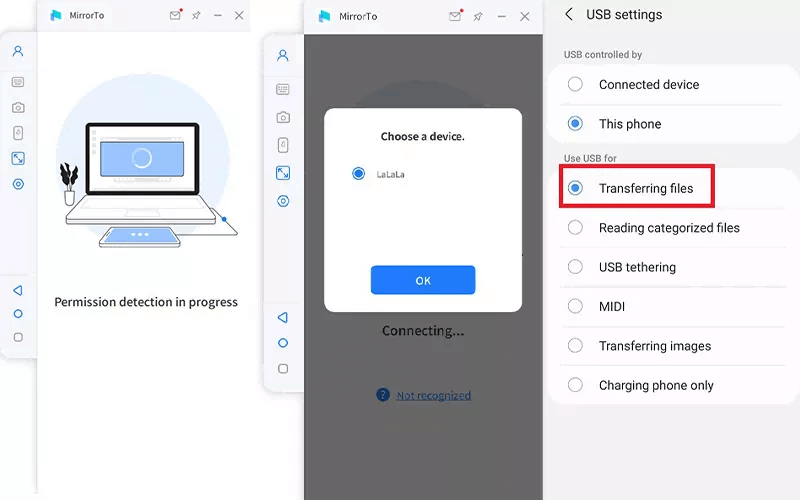 Step 3. Enable USB debugging
You need to go to Setting > About Phone > Software information. After that, you need to select Developer Option by tapping Build number 7 times. Make sure to enable the USB debugging on your device as soon as the USB is connected.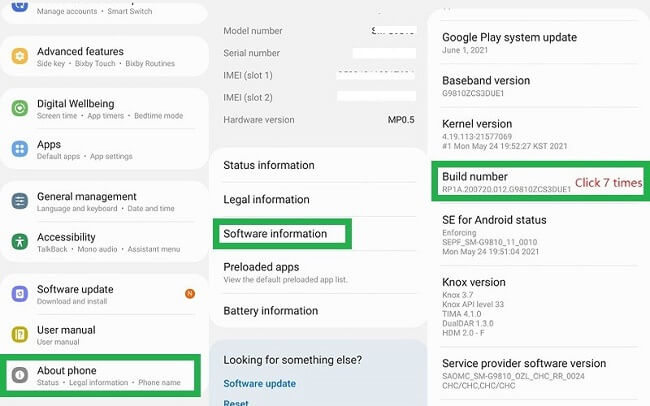 Step 4. Open Permission to MirrorTo
In this step, you need to give permission to MirrorTo and tap Turn on. As a result, apk will be automatically downloaded to your device.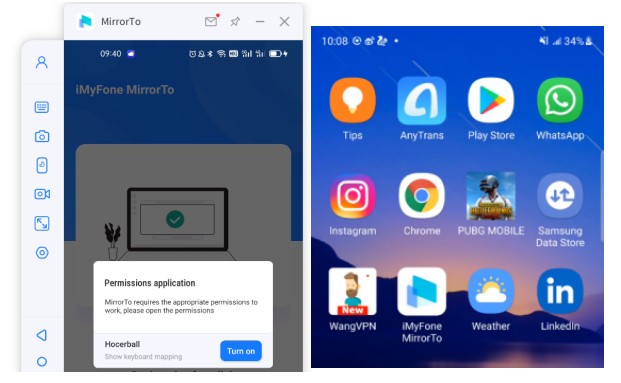 Step 5. Control your phone from PC
As your phone is successfully mirrored to the PC, you can enjoy watching favorite TV shows, movies, and, series. Control your Android phone from a computer with a large screen.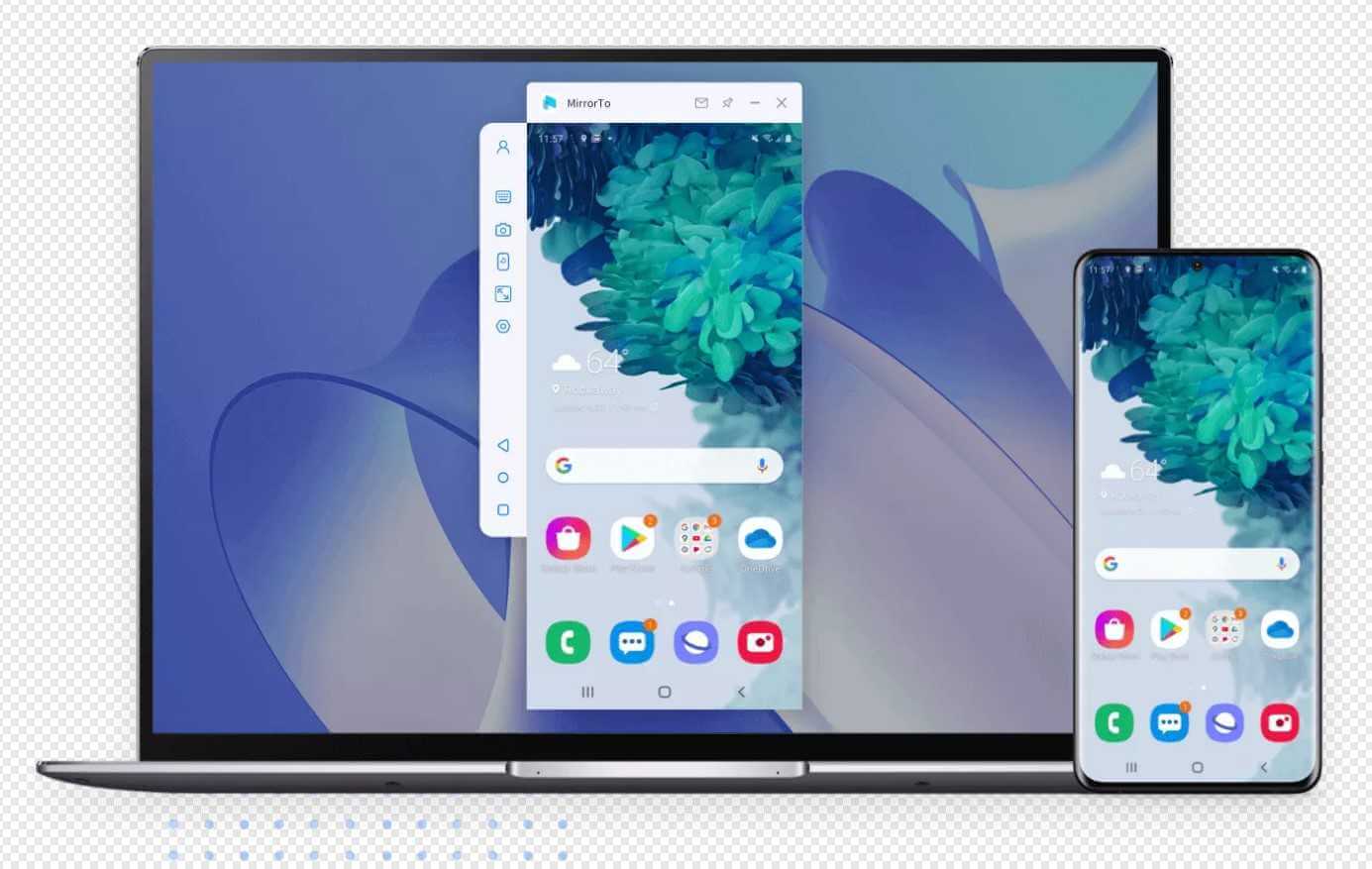 3. Android Emulators: NoxPlayer

Looking for Netflix download PC? Surely, Android emulators are a great way to get Netflix on your computer. It is one of the best ways to watch movies and shows on Netflix. If you want to download Netflix using NoxPlayer, make sure to follow one of any two methods discussed below:
Method 1: You can download NoxPlayer and apk files by clicking Download on PC and Download APK. After the installation, you can watch TV shows without any hassle.
Method 2: If you already have NoxPlayer on PC, you can just drag and drop the apk file to NoxPlayer for installation.
Here is what makes Android Emulators very special:
Big Screen: It gives you a better performance on a big screen.
Smooth experience: Android Emulators provide you smooth experience for watching your favorite movies.
Part 2: How to Watch Netflix in 4K on Your Windows PC?
Are you looking for ways to watch Netflix in 4K on your PC? No doubt, it provides you seamless experience streaming Netflix in Ultra HD on your device. However, there are some software requirements for 4K. As the name suggests, all you need is a PC that supports 4K display – 3840x2160 pixels. Go to Settings > System > Display and take a look at the Resolution box.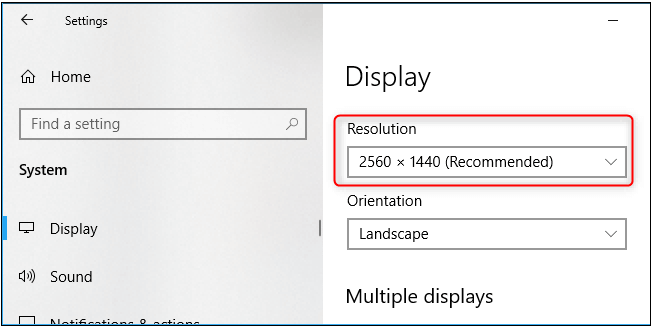 Software Requirements for 4K
Even if you have the right hardware to stream Netflix 4K PC, you still need to meet the software requirements. Remember, Netflix won't stream in 4k without the right hardware, software, and high-speed internet connection. Also, you need to use Windows 10 to stream Netflix in 4K. It doesn't support Windows 7 or some old browsers.
Follow these steps to stream Netflix in Ultra HD:
If you have the right equipment and subscription to watch Netflix 4K, all you need is to visit the Netflix website on the Microsoft Edge browser.
Make sure to sign in to your account with the details.
Go to My Profile > Playback Settings. After that, you need to select "High" Playback Settings. It will enable you to watch Netflix 4K videos.

Part 3: How to Fix Netflix Not Streaming on Your PC?

Not all users are entirely happy with Windows 10. However, Netflix for Windows 10 is always better than watching it on your phone. In this section, we will discuss how to fix some common issues regarding Netflix streaming on PC. Let's start with the easiest solutions to fix the problem.

App Update: Make sure you have an updated version of the Netflix app on your PC. If not then launch the Windows Store and select Downloads & updates. You need to install the updates if they are pending.

Server is down: You might not be able to use Netflix app because the service is down. It may be the issue why Netflix is not streaming on PC. All you can do is wait until things get back to normal operation.

Reinstall: If none of the solutions above works, make sure to reset or reinstall your Netflix app. Go to Settings > Apps and then search Netflix. You can choose the Reset option to delete all user data associated with the Netflix app. It may solve the issue. If not then reinstall the app and try using it again.

Troubleshoot option : Most importantly, Windows 10 comes supports a troubleshooting option for the installed apps. All you need is to open Settings, search the app and fix problems with Microsoft Store Apps. If it finds anything during the troubleshooting, you will get a recommended solution.

Part 4: Hot FAQs about Netflix PC

1

How to get the best quality from Netflix on a Windows computer?

Go to Profile & Parental Controls and select Playback settings from the dropdown menu. You can change the video quality in the Data usage per screen window. Select High and make sure to save the changes.

2

Where are Netflix downloads saved on PC? 

Here is how you can access Netflix downloads saved on your PC.

Go to File Explorer and click on the Option menu under the View tab.
In Folder Options, you need to scroll to the Files and Folders settings. Make sure to select the Show Hidden files, folders, and drives to enable them.

As a result, you can navigate to the downloaded folder from File Explorer. Make sure to copy and paste the following path:

C:\Users\[USERNAME]\AppData\Local\Packages\4DF9E0F8.Netflix_mcm4njqhnhss8\LocalState\offlineInfo\downloads.

Before installing an APK file, you need to navigate to the Menu and open Security settings from there. After, you need to check Unknown Sources and allow the phone to permit the installation of the app from other sources.

After doing it, you need to navigate to APK Mirror and download the Pokemon Go game from there.

3

How to download Netflix for offline viewing?

Netflix offline Windows 10 allows its users to download movies and TV shows. You can download TV shows and movies from the app to watch them offline. All you have is to open the Netflix app, search your movie or TV show and then tap Downloads. It is recommended to download over Wi-Fi to save on data usage.

4

What does Netflix HDR on Windows 10 mean for PC users?

As the name suggests, Netflix HDR on Windows 10 means the users can stream HDR content from the app. It works with the native Netflix app or the webpage on the Microsoft Edge browser. However, it doesn't support Chrome or any other browser.

Conclusion

Want to get Netflix PC without any hassle? In this article, we discussed 4 ways to get Netflix app Windows. The best screen mirroring app like iMyFone MirrorTo comes up with several benefits. It allows you to stream your favorite Netflix movies and shows on your PC without any lag. Most importantly, it is very simple and easy to use.