FIFA Mobile is among popular games where game lovers find themselves addicted to its classic game mode and incredible leagues. The game was released on October 11, 2016, for iOS, Android users, and windows. However, EA ended the support for FIFA mobile game on windows in 2017.
Although the game is made for android and iOS users, gamers prefer playing it on PC for the exciting visual experience. No matter how good a player is, playing FIFA on the touch screen can never be as enjoyable as playing on PC. But as the game is not available for Windows, PC users find it difficult to have the crazy, heart-pounding match on their PC screens.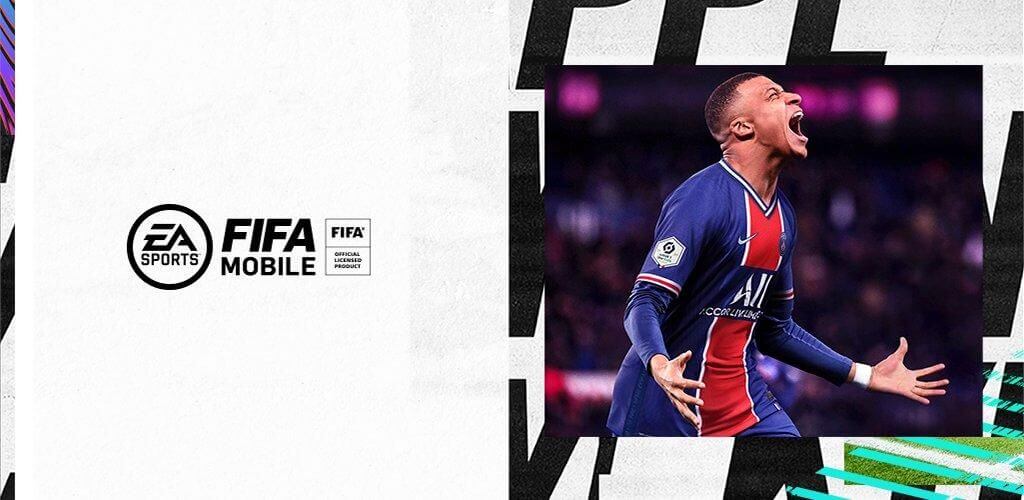 So, if you cannot get FIFA Mobile on your PC, we are here to help you. Stay tuned to know how you can play FIFA Mobile 21 on PC:
Part 1: What Is FIFA Mobile?
FIFA mobile gameplay involves selecting a team, be it a club or country, and then playing in the available gameplay modes and competing for a prized championship crown. You can choose players from the top leagues such as Premier League, Seria, Ligue 1, Bundesliga, MLS, or La Liga. While you select a team, you also get the team's crest and jerseys.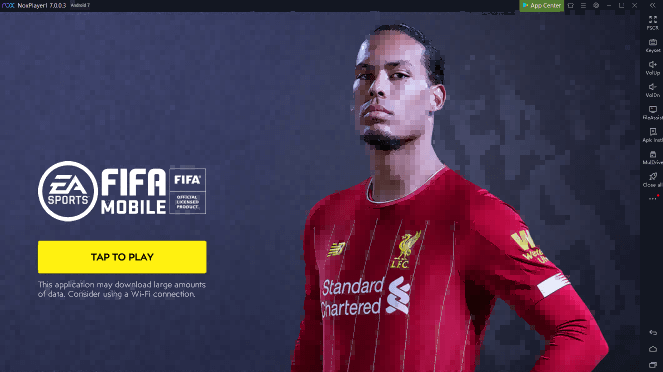 After building up a team, you can participate in more than 650 competitions and unlock new players and tokens that can be used to get better players. As you play, you earn rewards and rise in weekly and monthly rankings.
By installing FIFA Mobile on PC, you can enjoy the following advantages of playing FIFA Mobile 21 on a PC screen:
Best Visual Experience
Playing a game on PC gives you the best visual experience and a more clear view of all the players in the game. Although you can enjoy the game on a smaller screen, it can never beat the visual experience.
More Control
As the gameplay develops, it becomes difficult for the player to control the game with thumbs. With PC, keyboard and mouse makes it easy for the player to keep his focus, control the players, and hit the ball right in the bottom of the net. Moreover, the player can also set up his own keyboard mappings for complete control over the game.
Get Rid Of Unwanted Restriction
You never have to worry about battery restrictions, unwanted calls, or getting short of mobile data with FIFA Mobile for PC.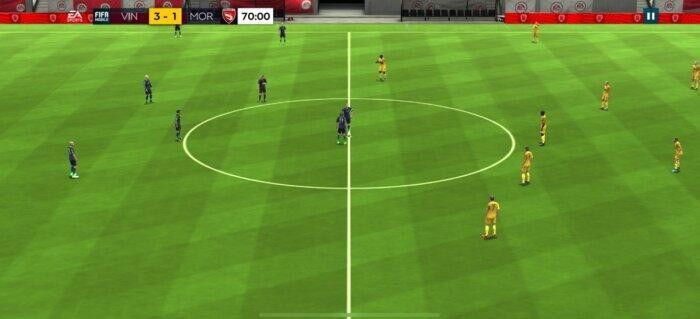 Part 2: How to Play FIFA Mobile on PC with Screen Mirroring Apps?
A valuable option to play FIFA Mobile on PC is through screen mirroring. There is various screen mirroring apps that you can use to mirror your mobile screen to a PC screen and enjoy the game. Let's have a look at some best available apps.
1. iMyFone MirrorTo
With iMyFone MirrorTo, you can mirror screen your mobile to PC and not only play the game but manage all the social applications from your PC. Just follow some simple steps to mirror the mobile screen using iMyFone MirrorTo. The steps are:
Step 1: Download and install iMyFone MirrorTo on your computer.
Step 2: Connect your Android with PC via USB cable and select your device>Transferring files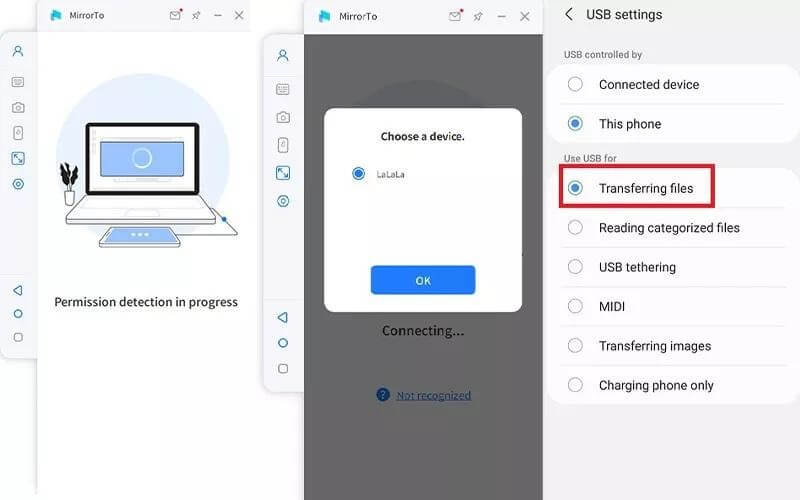 Step 3: Now go to settings> About phone > Software information> Click build number 7 times.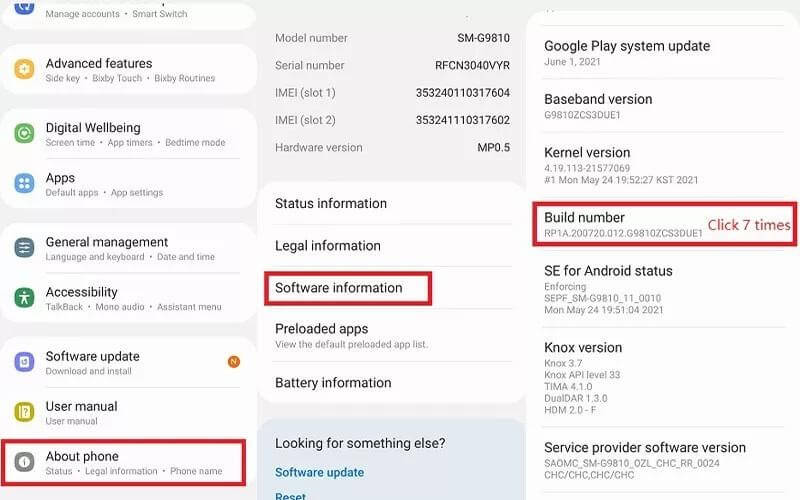 Step 4: Go back to the phone's home page and open Settings > Developer option> turn on USB debugging and press OK.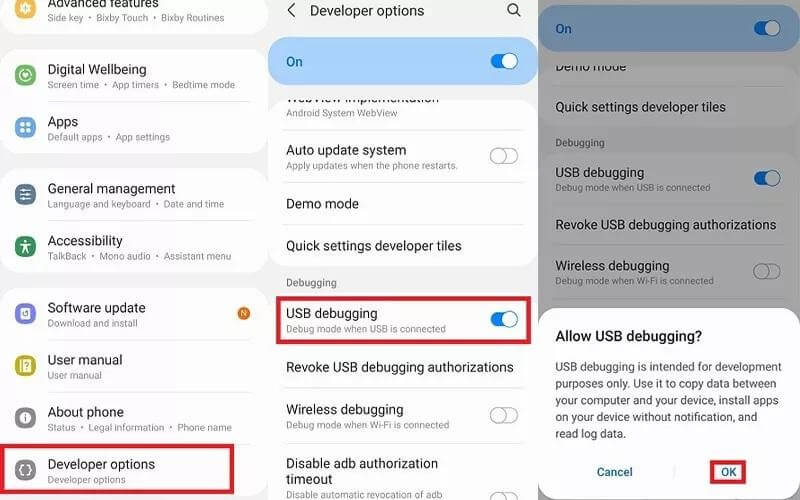 Step 5: Click "Turn on" to permit the MirrorTo app to show things on top. The app's apk file will be downloaded automatically on your android device.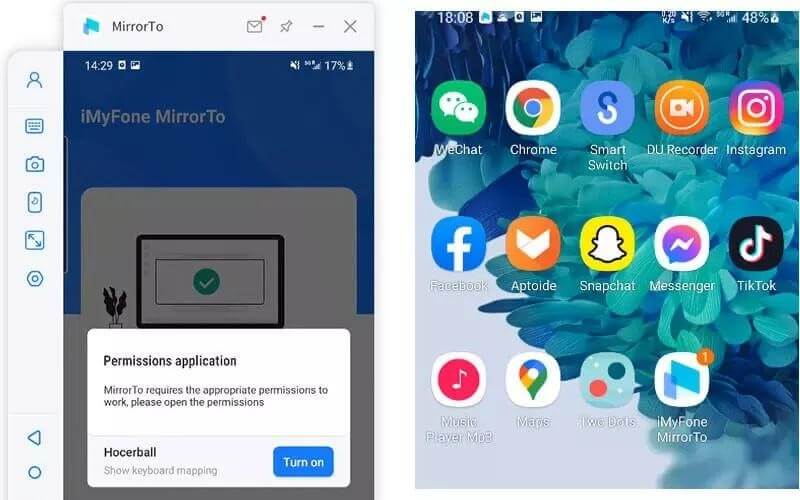 Step 6: You can now enjoy FIFA Mobile game on PC using a keyboard and mouse now.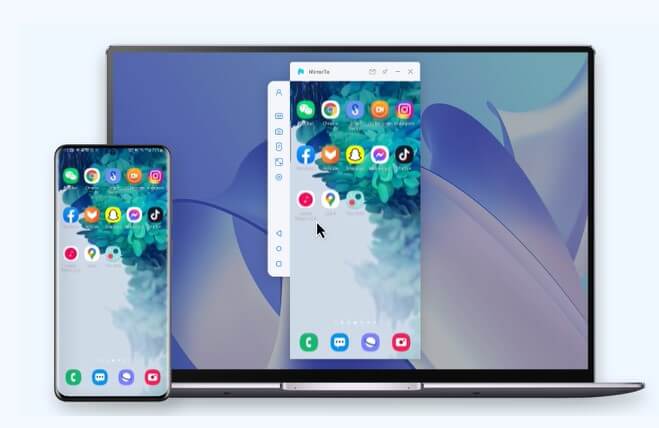 Pros
You can use a keyboard or mouse to control the character.
When playing games, there is not much lag.
Supports most Android devices.
You can try it for free now.
Cons
iOS devices are not supported now.
The free version has a limited resolution.
2. ApowerMirror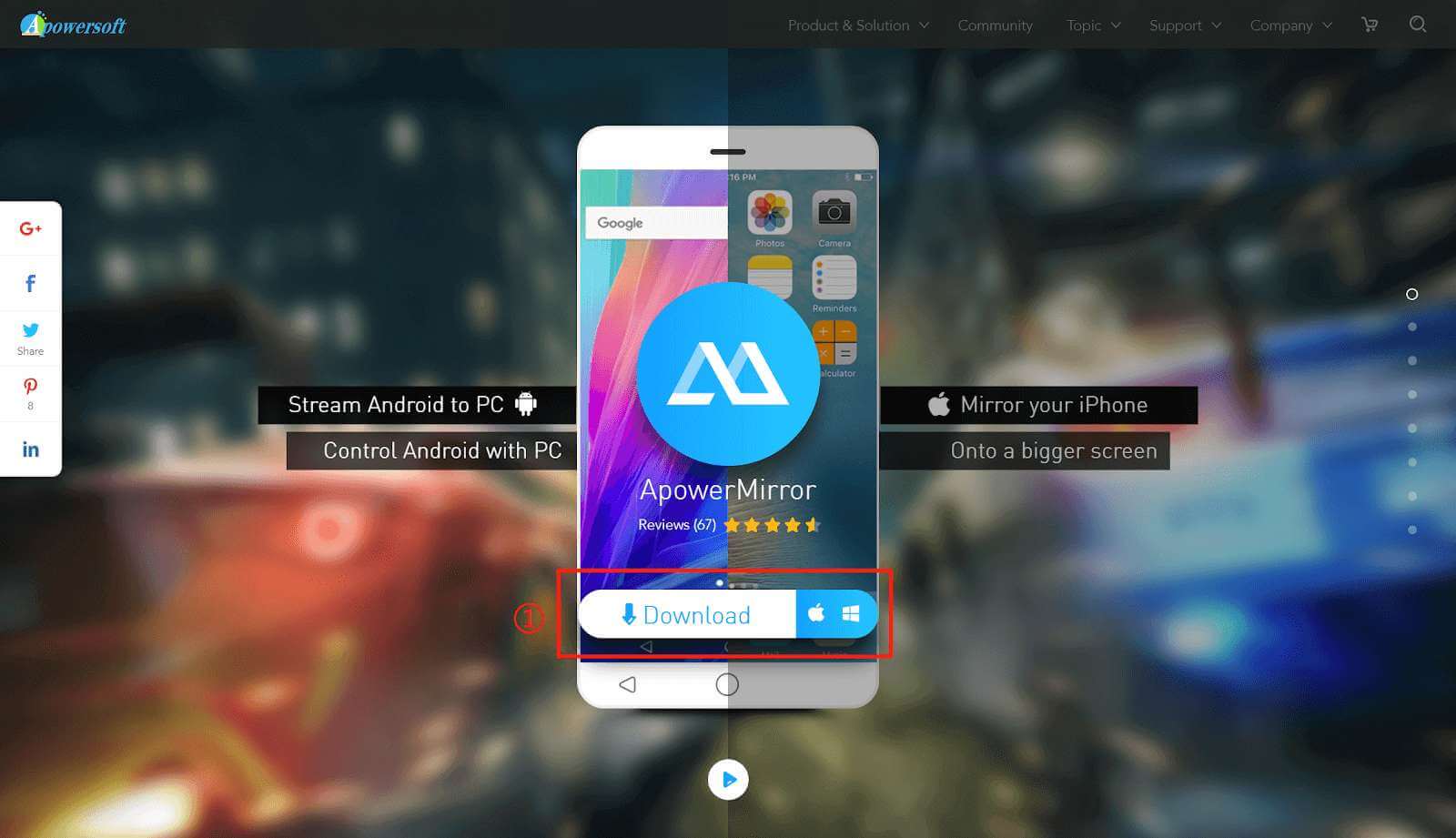 ApowerMirror is another desktop app to mirror screen your android device to PC. You can control your android device via keyboard and mouse and enjoy FIFA Mobile without any hurdle. Moreover, you can also view the saved files, present PDFs, PPTs, or other documents on a big screen saved on your mobile.
Pros
Provide various options, including Landscape Mode and Full-Screen Mode.
Saves time because it doesn't require any jailbreak or rooting of the device.
Manipulate the mobile screen with keyboard and mouse.
Lifetime purchase only costs $129.9.
Cons
If you are using APowerMirror on Wi-Fi mode, make sure to have a stronger connection as its performance is highly dependent on network speed. Else the app may not perform well.
Many features are restricted in the free version.
Part 3: How to Install FIFA Mobile 20 and 21 Apk for PC?
The latest version of FIFA Mobile, FIFA Soccer for the year 2020-2021, brings modified gameplay with a lot of new and interesting content that allows you to play for hours. Downloading and installing Mobile Soccer is very simple for android users. They just have to go to Google Play Store, search for FIFA game and install FIFA Mobile 20 and 21 APK files for their PC.
Here is how you can download FIFA Mobile 20 and 21 APK files for PC:
1. BlueStacks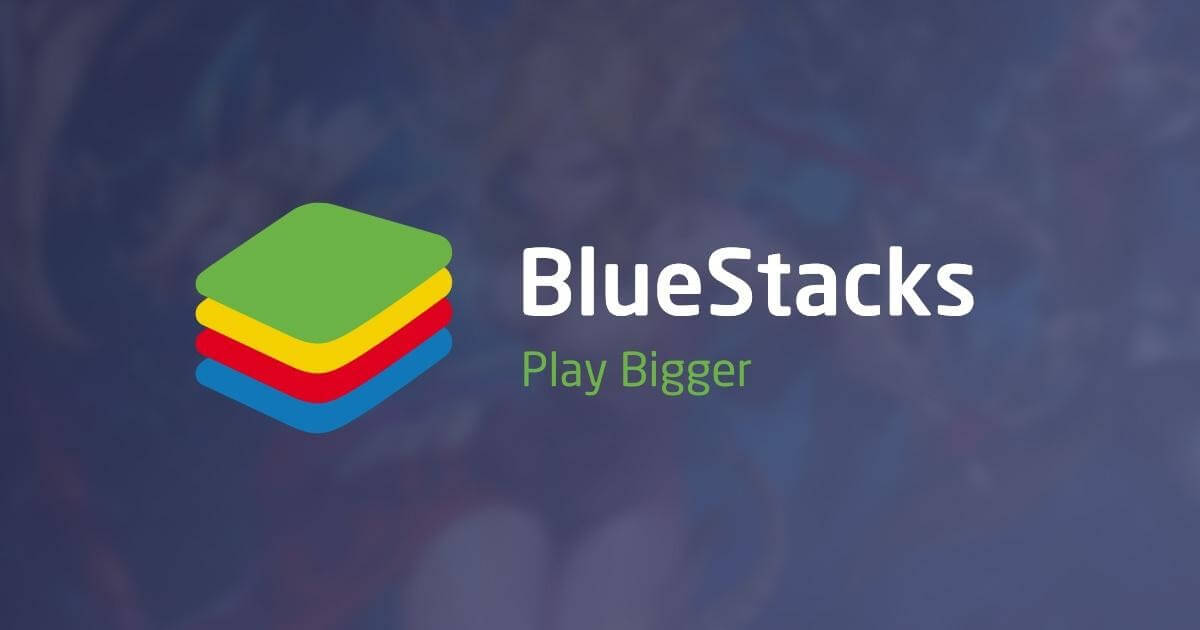 First of all, ensure that your computer fulfills all the requirements to run an android emulator. Your computer must be at least a mid-range computer that is compatible with the android emulator.
Switch on the PC and open your preferred search engine.
Search BlueStacks application in the search bar. From the search results, most probably the first option will be the official BlueStacks page.
Open the page and download the BlueStacks as per your windows version of 32 bits or 64 bits.
Install the downloaded application.
Open the installed BlueStacks application and search for the FIFA Soccer APK file. When the file loads, install it and enjoy the game.

BlueStacks is a popular emulator that is a top priority for gamers to play exciting games on PC. It permits you to use your keyboard and mouse or game controller/gamepad to play games. It speeds up your performance up to 6 times compared to an android device. Since it is free to use, you will have no problem downloading it.

Follow the given steps to download BlueStacks and play FIFA Mobile on your computer.

2. MEmu

You can also use MEmu to emulate your android to your PC/Windows 10 or older and play any game, including FIFA Mobile. MEmu is specially made for video games that help you enjoy many exclusive games for devices other than the computer. It offers great performance capability and compatibility. It can run on all windows devices such as PC, notebooks, tablets, etc.

You also don't need to do complicated settings, just install it and start playing. Moreover, controls are already set up, so you don't find any difficulty to play the game with the keyboard and mouse immediately.

Part 4: FAQs You May Also Want to Know about FIFA Mobile PC

Read the below commonly asked questions to improve your understanding of the topic at hand.

1

How to Play FIFA Mobile on PC with A Controller?

To play FIFA Mobile on a PC with a controller, you need to run an emulator and install the FIFA Mobile game. After this, connect the controller to the PC via controller Bluetooth. Adjust the cursor according to your age, login, enter your name, and start playing the game with the controller.

---

2

How to Play FIFA Mobile 21 on PC with Joystick?

To play FIFA Mobile 21 on PC with a joystick, run an emulator and install the FIFA Mobile game. Launch the game and connect the joystick to the PC via controller Bluetooth. Adjust the cursor according to your age, login, enter your name, and start playing the game with the controller.

If your joystick doesn't work, try disconnecting the keyboard and mouse and then use a joystick.

---

3

Can I Play FIFA Mobile on PC with a Controller Or Keyboard?

Yes, you can play FIFA Mobile on a PC with a controller or keyboard.

---

4

Which Emulator Is Best for FIFA Mobile?

Every emulator has its own pros and cons, but BlueStacks is by far the best option for gamers.

Conclusion

FIFA Mobile 21 is an exciting android game, but you can also download and install it on your PC. As all methods work well, you can use any way mentioned above to play FIFA Mobile on PC. You can try to download the iMyFone MirrorTo, you can directly mirror your phone, you don't need to find a game downloader anymore.They are easy to follow and do not cause any harm to your PC. So download it now and enjoy this action-packed game.