Today I am bringing another amazing gaming app for you. Minion Rush PC is an endless running fun game that is designed in three dimensions in the style of Temple Run where the players will have to control the famous minions of the movie Despicable Me. So let's explore this gaming app more in this thread.
Part 1: What Is Minion Rush?
Minion Rush is all about collect yummy bananas while running in the most despicable challenge of all time. Feel the rush as your Minions dash through iconic locations, such as the Anti-Villain League and Bratt's Lair. Don't forget: Minion Rush PC is the only mobile runner game packed with all the fun of the Despicable Me movies!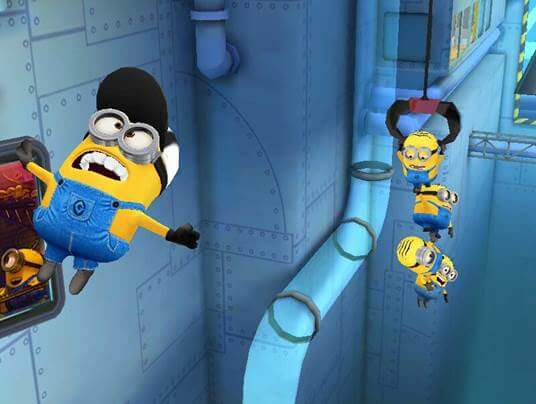 All The Fun of Despicable Me!
Run through iconic locations from the movie and discover secret areas.
Enjoy unexpected Minion moments, like becoming a mega minion and riding the fluffy unicorn or GRU'S rockets.
Use hilarious weapons and power-ups while competing with other players in Minion Races.
Battle exclusive villains such as Vector, El Macho, and the Villaintriloquist.
Experience original animations, voice-overs, and state-of-the-art 3D graphics created just for the game.
Users review
Super Fun!
One parent said that this game is really fun, and I feel like the in-app purchases aren't that bad, you can still enjoy the game without them and gave it four stars.
Another one said that the game itself is a retread of the popular endless runner franchises, such as Temple Run, just with adorable and funny minions in the lead. If you love endless runners, you will enjoy this game. Giving it 5 stars!
Part 2: How to Download Despicable Me Minion Rush for PC with Emulators?
To start with if you want to get Despicable Me Minion Rush for PC, you need to install an emulator for your PC. There are lots of options such as BlueStacks, KOPlayer, destify but any Android emulator will do. Here we take BlueStacks for example.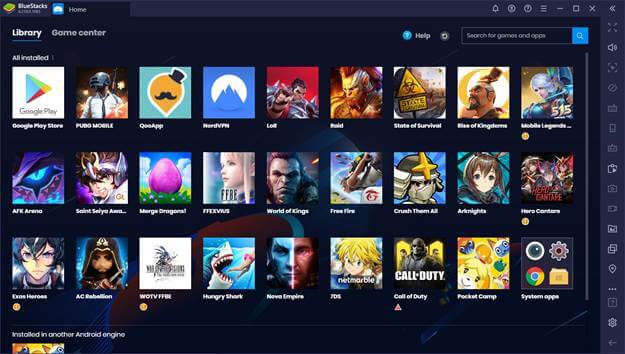 It does not matter if you're using a Windows or MAC computer, you would need to download and install an Android emulator. This is your choice and once you've downloaded it, you will have to sign in using your Google account or Google email so you can search and install Despicable Me Minion Rush pc. It can be found in Google Play Store.
Features of Minion Rush PC BlueStacks:
Game Controls – Play with preset controls or customize them. It helps you play your favorite android games on PC, just the way you like – with your keyboard and mouse, or gamepad.
Shooting Mode – Improve your aim and reaction time with the keyboard, mouse. This helps you Prepare for your K/D ratio to skyrocket. Aim, pan, and shoot with your mouse and keyboard.
Multi-Instance – Play multiple games simultaneously. This makes it possible to play the same game from different accounts or play multiple games at the same time.
Multi-Instance Sync – Replicate actions in multiple instances in real-time. It is possible to replicate what you do in the main BlueStacks instance on all other instances in real-time.
Step-by-step Guideline:
Download Despicable Me Minion Rush for PC

To download Despicable Me Minion Rush for your PC you will need the BlueStacks App Player program. Let us see how.

Download and Install Bluestacks

First, you will need to download and install BlueStacks App Play; this is the starting point to get all of this working. BlueStacks is downloadable from the BlueStacks website. You can also get the download from any other trusted software app hosting sites, but it's better to get it from the developers.

Once you run the install, the program will be installed directly into your hard drive. You can either opt-in or out for BlueStacks spotlight and notifications.

Run the Program

Once the installation is finished, the program will open on its home screen. Several options such as apps search; sync apps, access settings, etc. will be displayed on the home screen. You can now either start installing android apps or can sync your android device apps so that you can run them on your PC.

Download and Install Despicable Me Minion Rush PC

All you need to do is to go to the app search section of the program and enter "Despicable Me Minion Rush". You can download Despicable Me Minion Rush PC without any difficulty and the installation will be performed automatically by BlueStacks itself.

Launch and Play Minion Rush on PC

Launch the game and you can now play Despicable Me Minion Rush on pc using a mouse or your keyboard and even your touch screen, you can use the control button to emulate the pinch function to zoom in and out.
Part 3: Can I Play Minion Rush on PC without Emulators?
1

iMyFone MirrorTo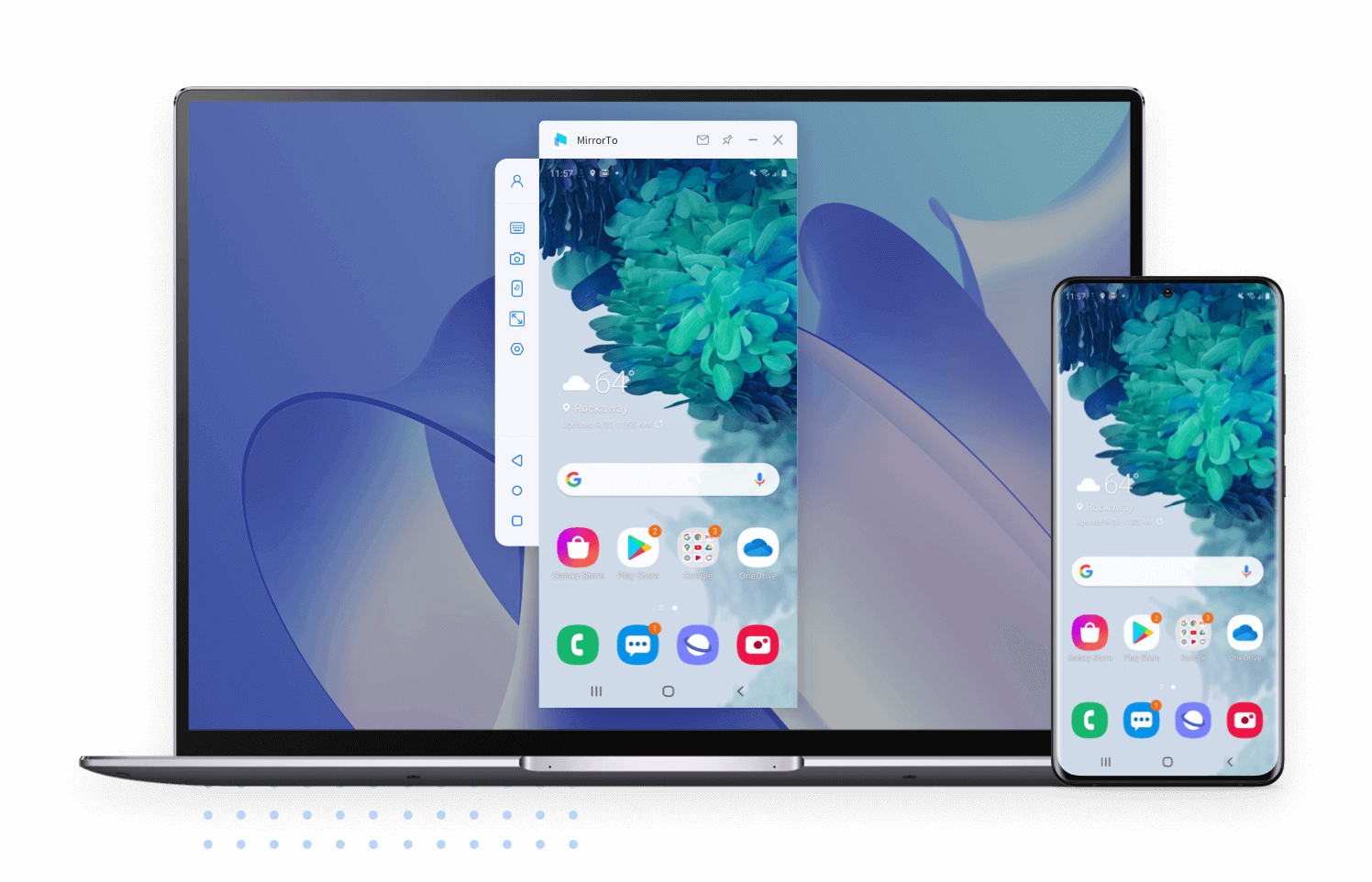 iMyFone MirrorTo is a screen mirroring app for Android. You can connect your phone to your computer with this app. With a USB you can screen apps freely and enjoy Minion Rush on your computer comfortably.
Features of Minion Rush PC iMyFone MirrorTo:
You cam easily share your Android phone's screen with your computer and play games you like in a larger screen freely.
Using iMyFone MirrorTo, you can seamlessly play Minion Rush, PUBG and other mobile games and manage social apps.
While playing Minion Rush on PC, you can conveniently operate the keyboard.
Step-by-step Guide:
Launch iMyFone MirrorTo

After downloading iMyFone MirrorTo, install it on your computer and launch the software.

Connect your device

Connect your device to the computer via a USB cable. After that, you need to select your devices. Later, you need to choose "Transfer Files" to start the USB connection.

Open Permission

Grant iMyFone MirrorTo and allow it to show any information on top. Hit "Turn on"and open permission.

Control your device from PC

Now, your device is mirrored to your computer. You can start playing Minion Rush now.
---
2

ApoweMirror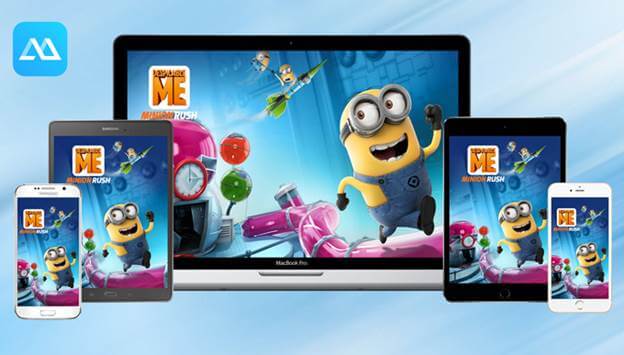 ApowerMirror is a screen mirroring app for both iOS and Android devices. It allows screen mirroring with audio and offers an ultimate mirroring experience as it applies mainstream mirroring technology. With ApowerMirror, you can screen mirror iPhone/iPad and Android devices to PC via USB or WiFi and cast phone to TV without lag, which means you will be able to mirror Minion Rush.
Features of Minion Rush PC ApowerMirror:
Mirror Android to PC with audio - ApowerMirror allows you to cast and share Android screens to PC via USB or WiFi. Using this, you can freely stream videos, display apps, share meeting contents, or minion rush games from PC or Mac in full-screen mode
Cast phone to TV - This screencasting app also does well in screen mirroring Android to TV. You can enjoy videos and other screen activities on a bigger TV screen with it. The screen sharing can be achieved easily and you can cast phones by auto-detection, PIN code, or QR code
Display phone to phone or tablet - ApowerMirror is also a good screen mirroring app to mirror phone to phone or tablet. With this, you can mirror Android to Android/iOS devices and mirror iOS to iOS/Android devices and enjoy playing the game.
Step-by-step Guide:
Install ApowerMirror

Simply download and install ApowerMirror on your Windows 7/8/10 or Mac computer from AppStore or play store.

Mirror phone to PC

You can connect and mirror your iOS/Android device to PC via USB or WiFi.

And just like that, it is Mirrored successfully. It is as simple as that.
Part 4: Hot FAQs about Minion Rush
1 Is Minion Rush safe?
The Minion Rush game is safe for kids but gets its rating of 10 years of age and older from mild crude humor. Parents should rest assured that this humor is no different from the Despicable Me and Minion movies.
2 Is Minion Rush free?
Minion Rush is not only a mobile runner game that's packed with all the fun of the Minions and Despicable Me movies, it's also a hit game that's on mobile for free, with all the simple action and stunning graphics that makes this runner game enjoyable for all!
3 Can you play Minion Rush offline?
It doesn't need an internet connection or WiFi games to enjoy it to the fullest. All the features for you to enjoy the game are stick on the game. This means that you can download the game minion rush for pc offline.
4 Can you play Minion Rush on Mac?
Despicable Me Minion Rush is for PC/Laptop and Mac OS X, Linux, Windows XP/Vista/7/8/8.1/10. The despicable me cartoon is really popular because of little "animals" which are called Minions.
5 Why Minion Rush is not working?
This has been fixed recently. Just go to the Play Store (Is there an update for Play Store?) and download the Minion Rush PC game again on the minion rush Microsoft store from windows 7 and windows 10.
Final Words
Minion Rush PC: Despicable Me PC Game is a very entertaining game with spectacular graphics part that although it may appear different, will be liked by both children and adults. The Fun is in abundance with a formula that fits the minions like a glove. While some may find the visuals a bit overwhelming, it has pretty great graphics, Solid running with varied environments, and Boss battles spice things up. Just try it out today and using iMyFone MirrorTo to have more fun!