Asphalt 9: Legends is a 2018 racing video game developed and released by Gameloft Barcelona. It is the ninth significant chapter in the Asphalt series, and it was released on July 25, 2018. Asphalt 9 PC Legends has a unique roster of genuine hypercars for you to drive from famous automobile manufacturers such as Ferrari, Porsche, Lamborghini, and W Motors. You are free to choose your ideal vehicle and race through beautiful settings against competing speed machines from across the globe.
To become a Legend of the Track, go to the fast track and leave your limitations in the dust!. You can play Asphalt 9 on PC as well.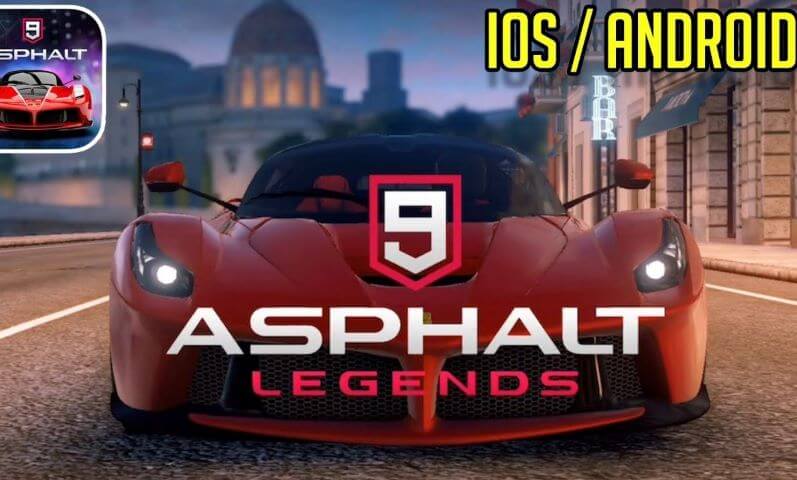 Part 1: Download Asphalt 9 on PC for Win10
Install Asphalt 9 on PC: have fun playing on the large screen. Get in gear and compete against the world's finest and most daring street car racing professionals to become the next Asphalt Legend-from the makers of Asphalt 8: Airborne.
You are free to choose your ideal vehicle and race through beautiful settings against competing speed machines from across the globe. Asphalt 9: Legends has a unique line-up of genuine hypercars for you to drive.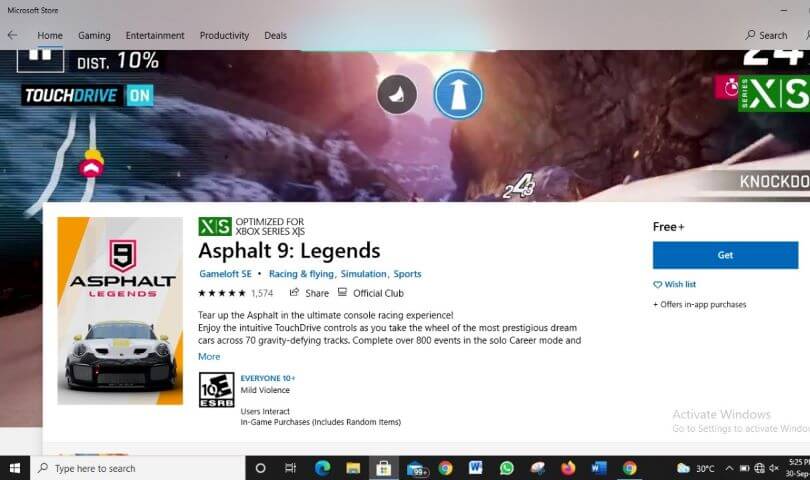 Step 1: In Microsoft store, look for Asphalt 9 or search for it via google.
Step 2: Click on the Get option.
Step 3: When the installation is finished, click the icon to begin.
Step 4: Now enjoy and play Asphalt 9 on your PC.
System Requirement
Minimum

OS: Windows 10 version 14393.0 or higher, Xbox One
Architecture: x64, x86
DirectX Version: 10
Memory: 4 GB
Processor: Core i3 (3.3 GHz)
Graphics: Intel HD Graphics 4000

Recommended

OS: Windows 10 version 14393.0 or higher, Xbox One
Architecture: x64, x86
DirectX Not: specified
Memory: Not specified
Processor: Not specified
Graphics: Not specified
Part 2: Play Asphalt 9 on PC with MirrorTo
What if your computer is earlier version than Win10, but you still want to play Asphalt 9 on PC with a large screen? You can play Android games and control all social apps from your PC with iMyFone MirrorTo. In addition, you may freely operate your Android smartphone on a computer using a keyboard and mouse.
Features
A fantastic display for a fantastic gaming session.
Experience the thrills of car racing or battlefields.
Stream mobile games in real-time.
Step 1.

Install iMyFone MirrorTo

Download and install iMyFone MirrorTo on your computer, then run it.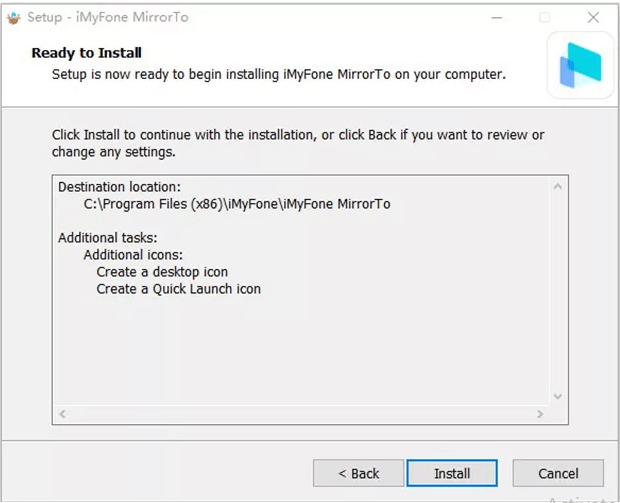 Step 2.

Please Connect Your Device

Attach your Android phone to your PC via a USB connection, then choose your devices. Then, for a USB connection, select "Transfer files" and proceed.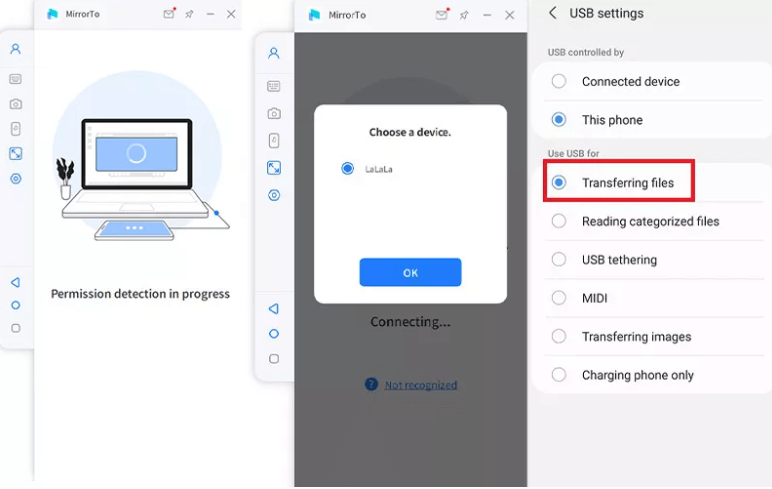 Step 3.

Go to the Developer Menu And Enable USB Debugging

Navigate to Settings > About phone > Software information. Then, choose the Developer option by clicking the Build number 7 times. When a USB cable is attached to your Android device, enable USB debugging.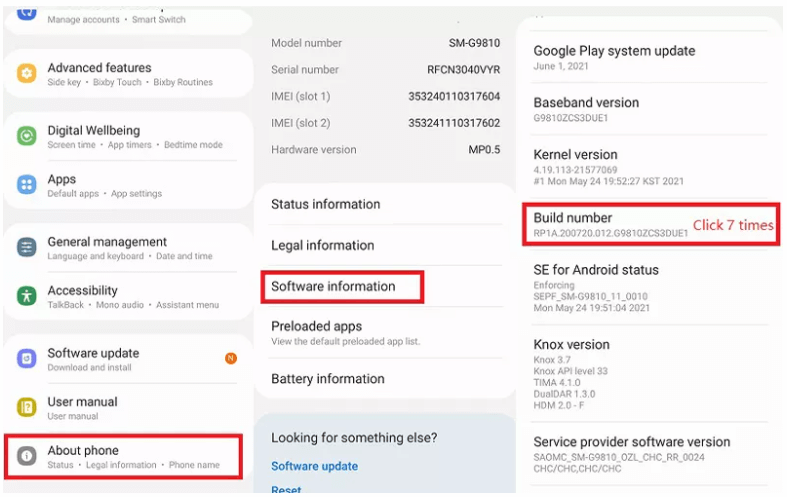 Step 4.

Permission to MirrorOpen

Allow MirrorTo to display items on top if you permit it. Click the "Turn on" button. The iMyFone MirrorTo apk file will get downloaded immediately to your Android device.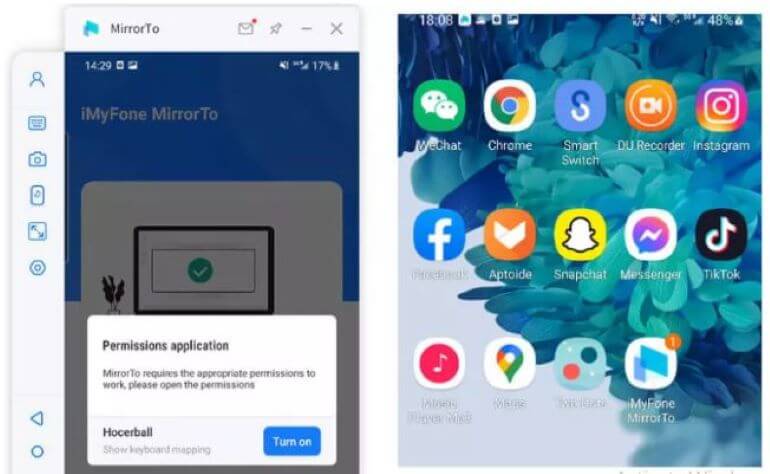 Step 5.

Begin Controlling Your Android Phone from Your PC

Your Android phone's screen is now successfully mirrored to your PC. You may also use a keyboard and mouse to play mobile games or respond to messages on social networks with a big screen.
Part 3: Tips for You to Play Asphalt 9
Asphalt 9: Legends is the ninth installment in the immensely successful mobile arcade racing series. This updated version includes 48 finely detailed vehicles and new realistic visuals, making it one of the most attractive mobile games on the market right now. There are many methods to get an advantage over your opponents while racing against other people online.
Here are three pointers to play Asphalt 9 on PC:
1. Choose A Control Style
With many different driving choices available in the game, it's critical to pick one best fit your playing style. The new Touchdrive technique eliminates the need to concentrate on using your Nitro, when to drift, and which route to follow throughout the race. Swipe your finger left or right on the screen. If you want to have a more immersive experience, tilting the tablet to steer and having complete control over acceleration and braking is the way to go.
2. Learn How to Use Nitro
In many cases, mistiming your Nitro boost may be the difference between first and second place. The Nitro may get used regularly to receive a modest speed increase. Still, the most significant potential boost is also called as the Perfect Nitro. Click the Nitro button once and wait for it to cross the tiny blue line before hitting it again for a much longer and stronger boost.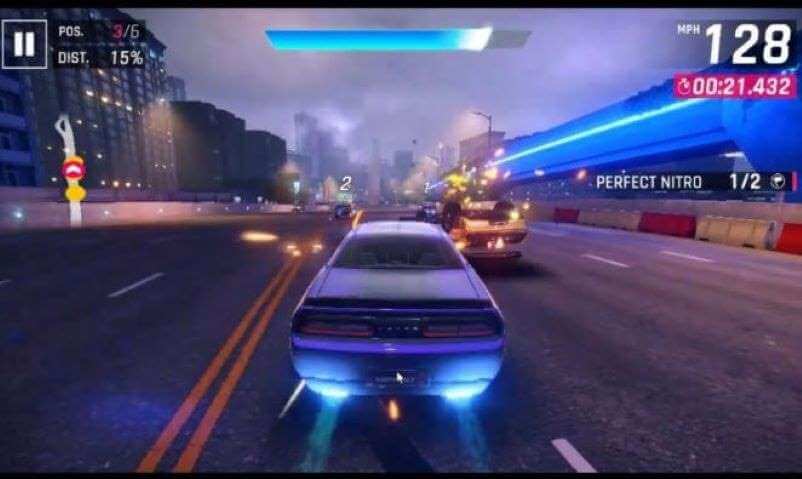 If you're nearing the end of a race and need a more powerful boost than the Perfect Nitro, the Pulse Nitro is the method to employ. When your Nitro bar is complete, press the button again at the purple line that appears immediately before the blue line. The Pulse Nitro provides a more significant speed increase than the Perfect Nitro, making it ideal for that last-second overtaking.
3. Gather Flags
Acquiring flags throughout Asphalt 9 is the only method to advance from one season to the next. They may also get used to unlocking other game types.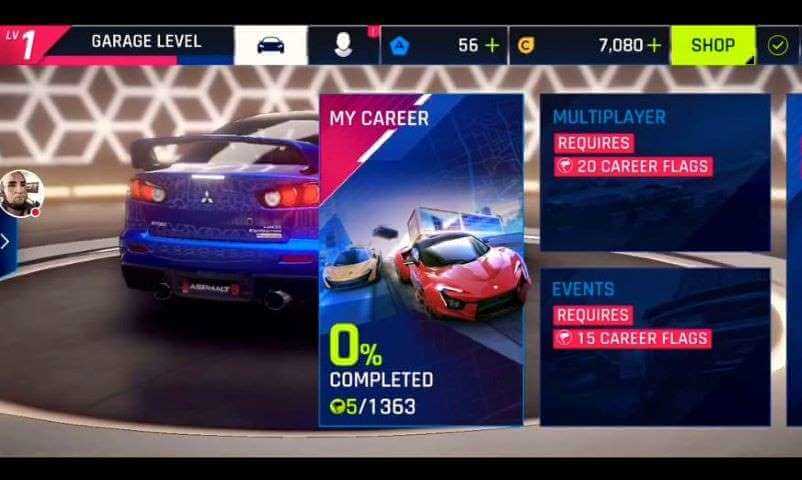 Earn ten flags, and you'll be able to join Clubs, Asphalt's equivalent of guilds. If you collect 15 flags, you will be able to participate in limited-time races for the opportunity to win unique rewards. These races may be more complex than those throughout the campaign, so make sure your vehicle is up to par. After collecting 20 flags, you'll unlock the multiplayer mode, where you may race against other racers from across the globe.
FAQs: More About Asphalt 9 Legends
1. Can I play Asphalt 9 on PC for free?
While Asphalt 9 Legends is free to play, there are many in-app purchases and upgrades available. The numerous pop-up advertisements may be irritating at times, but they do not interfere with gameplay.
2. Is Asphalt offline?
Like other auto racing games, Asphalt can be played offline. The 'Multiplayer Mode,' which allows you to play with individuals from all over the globe, necessitates a strong internet connection. Asphalt 9 is an excellent option for offline auto racing games for Windows PCs since it is free of lags and crashes.
3. What's the difference between Asphalt 8 and Asphalt 9?
Both games are terrific in their way. However, owing to advancements in game production, Asphalt 9 will have an advantage over Asphalt 8. Asphalt 9 is an online game with an in-game conversation component that adds flavor, unlike Asphalt 8, which lacks this feature. Except for going Airborne, you'll like Asphalt 9's mechanics.
The Bottom Line
Asphalt is one of those franchises that continuously adapt to different types of players. As a result, it's difficult to say whether it's for more casual players who only play one or two races when they have a lot of time or those who are more dedicated and want to unlock everything the game has to offer. It takes commitment to progress and unlocks new vehicles. Thus it is not ideal for gamers who wish for rapid growth. We will, of course, always have the option of spending real money to go quicker.