Every year, tens of millions of phone users change or upgrade their phones. Consequently, these people are faced with a very simple challenge: how to move their data from an old phone to a new one? Are you one of those people looking to transfer data from one smartphone to another without issues?

Some phone manufacturers start to pay attention to data transfer services and invent relevant apps such as Move to iOS and Samsung Smart Switch. Huawei's Phone Clone app also does a good job of migrating data to a new phone, but a few crucial flaws have pushed people to hunt for an alternative. Luckily, there is an amazing app that does just that – it is an excellent Phone Clone alternative.
Part 1: A Brief of Huawei's Phone Clone App
Huawei aimed to fill the huge void of mass data transfer by introducing the Phone Clone app. The app prides itself on being able to move data easily and safely, transferring via a secured wireless network encryption. You neither require cloud storage nor a hard disk to use the Phone Clone app. You also technically do not need Wi-Fi internet connection to use it and the app is available for downloading on Google Play for android users and the App store for iOS users.
It supports the transfer of messages, apps, pictures, videos, music and files. You start the cloning process by downloading the app on both devices, and then you select the desired data from the sending device. Both the sending and receiving phones are connected via QR code scanning. Meanwhile, once a connection is established between both devices, most data can be easily accessed and transferred. Despite the ease to use the Phone Clone app, it comes with some disadvantages.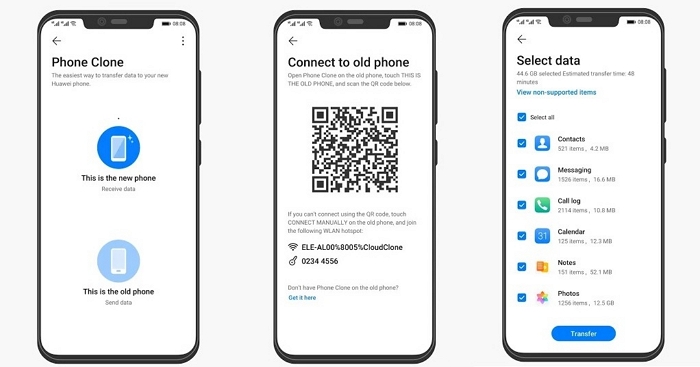 Part 2: Downsides of the Phone Clone App
Although the Phone Clone app has great features that should make moving data between devices easy, this is not always the case.
1. Issues with Non-Huawei Smartphones
The Phone Clone app was developed by Huawei and seems to function most effectively when both devices are Huawei products. When trying to transfer data between other brands of phones, the app is sometimes unable to differentiate between the sending and the receiving phones, making the transfer process impossible to execute, and frustrating users.
2. Restrictions on Data Transfer
Although the Phone Clone app can reach a speed of up to 1gb per minute, it is sometimes not convenient to transfer all data at once with the app. This is because with so much data being transferred, the app could experience glitches or a break in connection. Furthermore, although the Phone Clone app can transfer all major file types like photos, videos, contacts and messages, not all data types are supported. One of such example is the transfer of WhatsApp chats between devices.
3. Connection Issues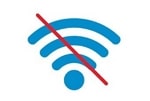 Upon installing the Huawei Phone Clone app, some users have complained about experiencing some difficulty with their hotspot connecting with another phone while transferring data. The phone's hotspot continually interrupts the Wi-Fi connection, which causes some confusion amongst people. Moreover, the app also has issues connecting two devices unless their proximity is increased.
Part 3: The Best Phone Clone Alternative [For WhatsApp Transfer]
The good news is there is an alternative to the Phone Clone app that provides an improved experience for smartphone users, to transfer all their WhatsApp data without the technical downsides. iMyFone's iTransor Pro software does that as a much better and highly recommended Phone Clone alternative.
iMyFone iTransor Pro is a desktop phone transfer app that makes it easier for tens of millions of users to migrate WhatsApp data easily from one phone to another, without a chance of losing any data. It is the best Phone Clone alternative that ensures the smooth transfer of WhatsApp data across different platforms. It also offers an easy method to easily backup and restore WhatsApp data on any device. You can even export your WhatsApp data to a computer with iTransor Pro.
Why Is iMyFone iTransor Pro Recommended?

1. Fast Speed
With iMyFone iTransor Pro, smartphone users who need to completely transfer their WhatsApp data can speedily achieve their goals. The app is very fast, simple and easy to use.
2. No Compatibility Issues
iTransor Pro supports many different devices and develops to ensure users do not experience any compatibility or connection issues. With this Phone Clone alternative, you can transfer all the WhatsApp data from one phone to another by simply connecting the phones to a computer via USB cables. There are no issues with a particular brand or version of phone, unlike the Phone Clone app's preference for only Huawei devices.
3. No Restrictions on Data Transfer
Unlike Huawei's Phone Clone app, iTransor Pro does not place any restrictions on the type or amount of the WhatsApp data you can transfer at once. This Phone Clone alternative supports the transfer of every major WhatsApp data type such as WhatsApp contacts, attachments, chats, history, WhatsApp call logs, and even photos or videos.
How to Transfer WhatsApp Data with iMyFone iTransor Pro?
Here is a step by step guide on how you can transfer WhatsApp data with iMyFone iTransor Pro.
First, you need to visit the official website and download the app to your PC (or you can click the buttons right below). Then, you install the app after downloading it.
Next you launch the app on your computer and choose Transfer WhatsApp in the program.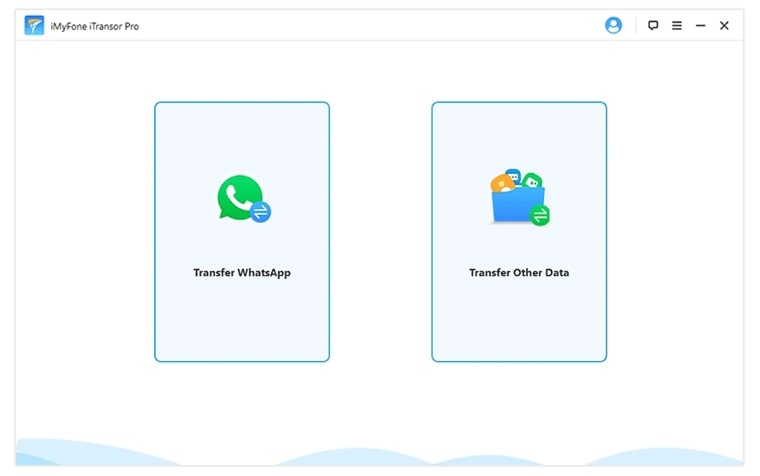 Connect the two devices to your PC via USB cables.
If you are transferring WhatsApp between Huawei and another Android phone, Allow access to phone data on both devices. If you are transferring WhatsApp between Huawei and an iPhone, Allow access to phone data on the Android device, and Trust the PC on your iPhone. Also, remember to turn off Find My iPhone before beginning the process.
Select the type of WhatsApp (WhatsApp Messenger or WhatsApp Business) you wish to transfer. Then, you click on Transfer.
Follow the on screen instructions and wait until the transfer process is completed.
Tips
Other than WhatsApp, iMyFone iTransor Pro supports up to 17 more data types including notes, messgaes, contacts, and etc., transferred specifically from iPhone to Samsung or from Samsung/Huawei to iPhone. The future version available for Mac users is coming soon.