One of the most popular and well-known data transfer apps for Samsung devices is Samsung Smart Switch. On the surface, it sounds like a good option. The Android app allows for the transfer of data to a Samsung Galaxy while the desktop application allows for the backup and restoring of your phone data.
As a mobile phone user, you know how important it is to have a good data transfer app that doesn't let you down. But is Smart Switch the answer, and is it time for an alternative to Smart Switch that ticks all the boxes?
Disadvantages of Using Smart Switch
Samsung appears to cover all the bases with its Smart Switch app, but once you delve into the app a little deeper, the limitations start to surface.
Operating system & device limitations
Smart Switch only transfers data to Galaxy phones running Android OS version 4.3 or later, which won't be an issue if you're switching to a new Samsung Galaxy. However, if you have an older model running an earlier Android version, or if you are transferring data to devices of other brands (such as iPhone or Huawei), then Smart Switch isn't compatible.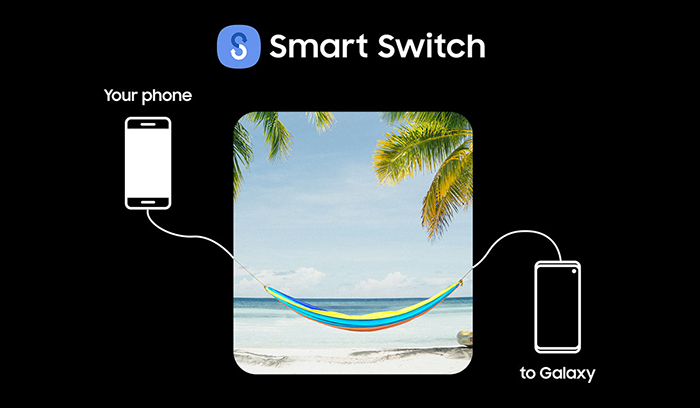 Samsung lists a limited amount of Android phones that their app operates with, so if your old phone isn't compatible with Smart Switch, you may face problems transferring data, and it may be prudent to check this before installing the app.
Data & backup restrictions
Samsung list several exemptions of the types of data that Smart Switch is unable to transfer or backup, with it's users commonly complaining about some phone settings and data not transferring over, such as:
Contacts from a SIM card, SNS (such as Facebook, and Twitter), Google accounts, and work email accounts
Appointments synced with external accounts, such as Google, calendar stickers
Data saved in private storage
Secure or encrypted data such as WhatsApp chats
Social hub and premium accounts (Push email)
Live wallpapers and themes
Reliability & stability
Many users report loss of data after using Smart Switch, indicating that once the data transfer process has completed, they find settings or data missing from their new phone. Besides, with long-standing complaints about stability and connectivity problems such as cables not being detected, internet connectivity issues, and the app freezing, unreliability seems to be a common factor between many of its users.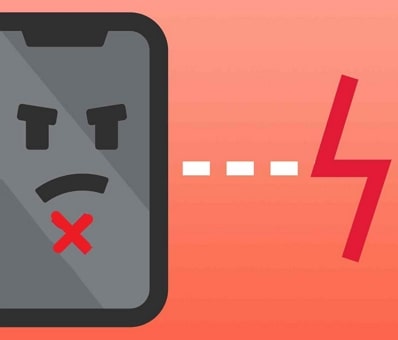 If you're a Samsung Galaxy owner, Smart Switch may undoubtedly be all that you need. Still, with the device compatibility issues, data transfer/backup limitations, and users complaining of reliability, it means there's room for improvement, and that's where the Smart Switch alternative iMyFone iTransor Pro fits.
Smart Switch Alternative: iMyFone iTransor Pro
Launched in 2020, iTransor Pro is a versatile data transfer application with its popularity growing exponentially thanks to its user-friendly experience and innovative features. 
While it's easy to understand why Smart Switch is a popular choice, with compatibility issues and data limitations, a Smart Switch alternative is essential. With a big tech company like Samsung behind Smart Switch, any alternative app needs to have a competitive edge alongside reliability and trust.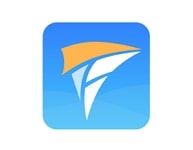 iTransor Pro is a data transfer solution that seamlessly transfers all of your phone's data to a new mobile phone safely and without issue or loss of data. There are no much OS and device limitations (iPhone to Samsung or Samsung/Huawei to iPhone; Android 4.4 or later, and iOS 9.3.5 up), restrictions on supported content (18 types of data), or data loss problems. It is a single desktop solution that delivers on all levels, using an intuitive, user-friendly interface that simplifies this whole process in a few clicks. 
Why Choose iTransor Pro?
This PC software is an all-in-one desktop solution that makes upgrading your device easy. Within a few clicks, all your data can be transferred to a new device without issue or data loss or worrying whether your device is compatible or not.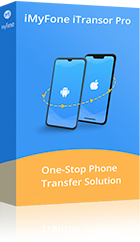 1,000,000+ Downloads
Some of the features that make the program stand out are:
Transfer data seamlessly across multiple platforms, including Android and iOS.
Transfer up to 18 different types of data depending on device systems, including contacts, photos, messages, call history, and other types of data. Even WhatsApp data is supported.
No data loss - files created with iTransor Pro are backed up onto your computer and are never deleted automatically like cloud backup.
Transfer one or multiple data types selectively to transfer in one go.
Smart Switch vs. iTransor Pro
Smart Switch won't be for everyone, and if you encounter device compatibility issues, then it's not even a consideration.
iTransor Pro has all the features and more with its user-friendly interface and reliability, thus making it an outstanding alternative to Smart Switch. It has the advanced technology support of a professional iMyFone product development team, as well as a powerful customer support center. With the app's unencumbered multi-platform and transfer capabilities, iTransor Pro appears to be a smart option.
| | Smart Switch | iTransor Pro |
| --- | --- | --- |
| Device Compatibility | Limited Android & iOS devices (Only transfer to Samsung) | All iOS, Samsung and Huawei devices |
| Data Supported | Limited data types | Up to 18 types of data including WhatsApp |
| Reliability | Connectivity and stability issues with cables not being detected, unreliable internet connectivity, app freezing | No issues reported so far |