If you are making the switch from a Samsung Phone to a Google Pixel you can have all the information of your old phone, into the new one. There are a few different methods on how you can transfer data between Samsung and Pixel.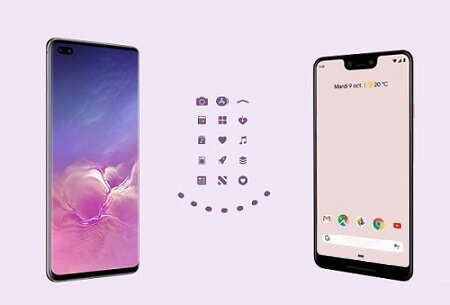 1-Click to Migrate WhatsApp from Samsung to Pixel Using Transfer Tool
We can use an application called iMyTrans. This is the easiest method to have your WhatsApp data from your old Samsung to your new Pixel phone. Also, it can selectively export the WhatsApp data, such as contacts, music, photos, videos etc.
Main Features about iMyFone iMyTrans
Transfer data between different systems, including iOS and Android devices directly.
One click to back up 18 types of data, such as contacts, music, photos, videos, apps etc between iOS and Android phones.
Preview and choose the data you want before syncing.
Here are the steps you can refer to:
Step 1.Download iMyTrans on your PC, then choose "WhatsApp".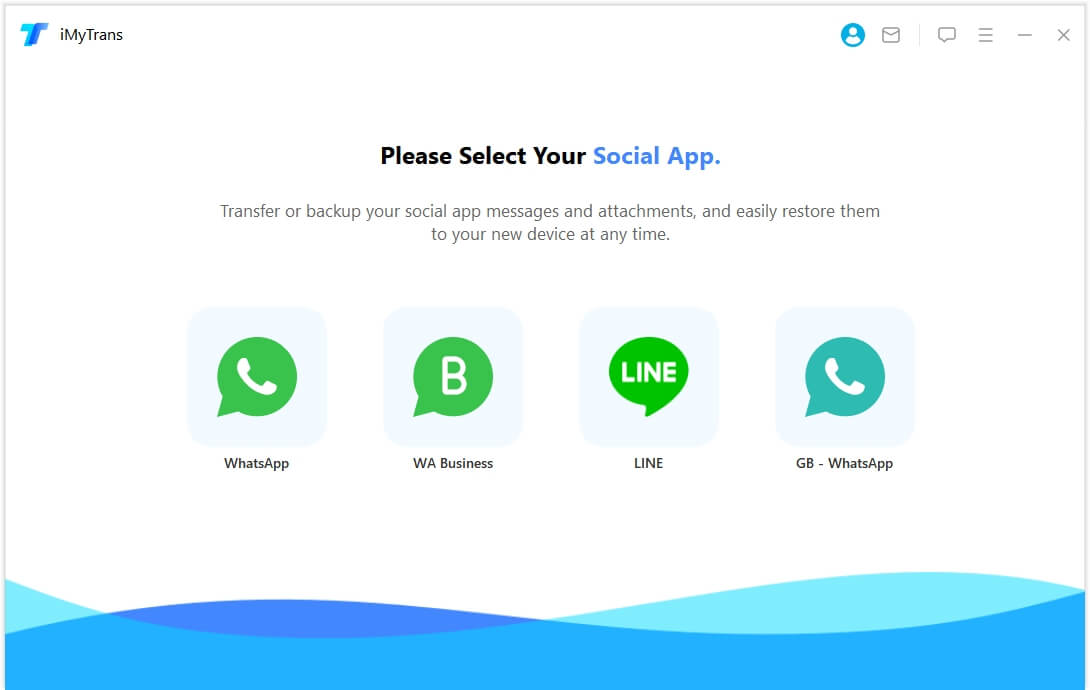 Step 2.Then, you can connect your Samsung and Pixel to PC and click "Transfer" button to begin.
Note
Check the source and the target devices, and you can click "
Filp
" button to change.
Step 3.Please keep your phones connected until the process is done. And then you can check the data on your Pixel.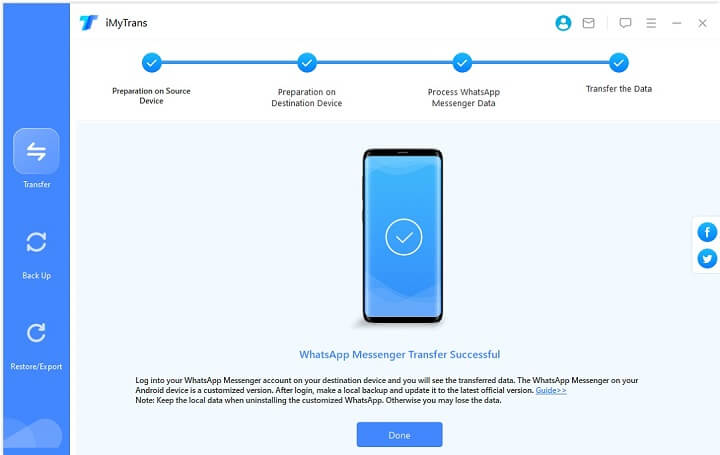 Using Quick Switch Adapter to Transfer from Samsung to Pixel
To make things easier for their users, Google has developed a gadget called Quick Switch Adapter, that allows the transfer from other Android phones, and even iOS phones easily. It's connected over USB cables that allows you to share information.
To do this, you will need to get a Quick Switch and the proper cable for your devices.
First, use USB cables to connect your Samsung to Pixel via the Quick Switch Adapter.
Log in to your Google account on Pixel or you can create a new account.
Then, all the data will display on the process.
You can choose the items you want from Samsung and tap on Copy. The transfer task will done.
Cons
The data be transferred will cost a lot of time.
Transfer Certain Files from Samsung to Google Pixel Through a Computer
One of the most common and old methods of doing a backup between phones is using a computer. It also supports copying certain files, like photos, music, and videos.
You need to prepare a computer, your old Samsung, your new Pixel, and data cables for each one.
First, connect both devices to computer with USB cables and choose Media device (MTP) mode to let phones detected by PC.

Go to My Computer to find your decives.
Then, double-click the name of Samsung to access its storage or the SD card.
You can preview the data and choose what you want. Paste them in the related folder of Pixel.
Cons
It only allows you to access certain types of files.
How to Export Data from Samsung to Google Pixel by Google Drive?
Google Drive is also an alternative that you can use to do some file moving between different devices. One advantage of this is the fact that you don't have to mess with cables and you don't need a computer.
You will need a Google Drive space, and the app installed on both devices.
Go to Settings > Backup and reset/Backup & Restore on your Samsung and choose to make a backup to Google Drive.

Tap on Accounts > Google to choose the data you want to sync.

Then, open your Pixel and log in to the same Google account.
Now, you can select what you want to restore from backup files on Google Drive.
Cons
You need to make sure your Google Drive has enough free space for backups.
Transfer from Samsung to Google Pixel by Gmail
This is a less than ideal way to do a backup. You can use an email application like Gmail to migrate data between Android devices.
You just need the Gmail installed on both devices and an email account configured in both of them.
Unlock your Samsung and open Gmail to draft a new email.
Attach files you want to move. Then, enter another email address to send to.

Now, you can log in your email account that used to receive Samsung files on Pixel to download.
Cons
There's a limit on the size of the files you can send, so you can only deliver to 25 MB.
FAQs: More About Google Pixel
1

Can I transfer from Samsung to Pixel by Samsung Smart Switch?
No, Samsung Smart Switch is a piece of software that only works with a Samsung as the destination. If you want to transfer data from other devices to Samsung, you can try it.
2

How do I transfer data from Pixel to Samsung?
Any of the methods are available to do the reverse process. In order to facilitate the process using the iMyTrans is highly recommended. It is automated of all process and easy to operate according to the guide.
Conclusion
Using any of these methods will help you to get data from your old Samsung device to your new Pixel. And we strongly recommend you use an easy way, you will be able to back up from time to time, which is one of the most important things that you need to do in your value data.