Although Samsung Smart Switch aims to assist users in switching to a Samsung phone, it is not perfect. One of the issues faced by its users is that it constantly gets stuck. This article will show you the best ways on how to fix Samsung Smart Switch getting stuck and also make a recommendation on an alternative method you can use instead of Samsung Smart Switch.

How and why Samsung Smart Switch may get stuck?
We need to understand what causes Samsung Smart Switch getting stuck before we can attempt to resolve it. There is not one distinct cause of this problem. Instead, it could be caused by a variety of factors interfering with the transfer process.
When the app gets stuck, you will often see a screen where the progress bar and percentage have been stuck at the same point for a long term, such as for a few hours. Some users then see an error message. Sometimes it might be a message saying "Samsung Smart Switch not enough space".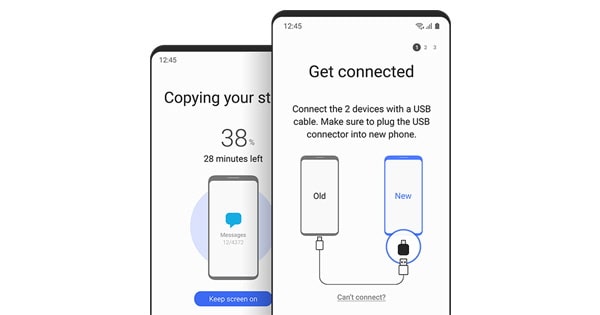 Some of the reasons why Smart Switch gets stuck while working are:
The application may not have installed properly.
There is not enough free space on one of the two devices.
The Wi-Fi connection you are using is weak.
One of the devices has a virus/malware.
There are plenty more reasons why Smart Switch could be getting stuck, however, the solutions presented work for all of the common reasons.
Solutions to deal with 'Samsung Smart Switch getting stuck'
You can solve the issue in mainly 2 steps.
Step 1.Your first course of action when attempting to fix this problem is to perform general checks and aim to eliminate any possibility for an error to occur.
Charge each phone up to at least 50%. Similar to software updates, some processes will only take place when there is more than 50% battery to prevent a spontaneous termination of the process due to the battery dying.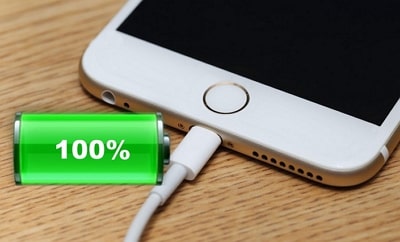 Update each of the phones to the latest software version possible. If you cannot do this due to storage capacity, then see step 2.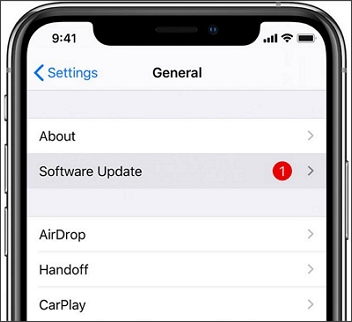 Reinstall the application on all of the phones using this application. An outdated version or a corrupt installation can often cause the error.
Your Wi-Fi connection, if being used, needs to be a reliable one. This could be causing the stuck at 1% error.
Try to transfer each data type one at a time. Sometimes, if a file of a certain type is corrupt, it will halt the entire process.
Check your USB data transfer cable and USB ports on both your phones to make sure there is no dust/damage to them. We recommend you use the original transfer cables that came with your phone for the most reliable results.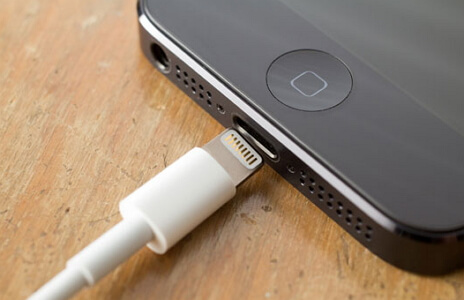 Reboot your phones and try again. This simple reboot could solve the problem as it resets the processes running on your phone.

Run a malware scan, which will detect any malicious software present on your phone. The Smart Switch app could be stopping the transfer of this malware, which is a good thing.
Step 2.If you have tried all of the above listed methods and you are still incurring the problem, your next option will be to make sure you have enough storage space on both devices. Even if you are switching to a new Samsung phone, you should clear the cache. Although the exact method differs for different Samsung devices, in general, this can be done by:
Go to 'Settings' in your phone.
Find 'storage' and then 'clean now'.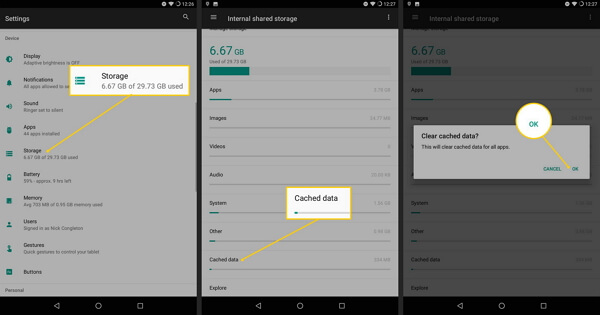 This will clear the cache from your phone's applications along with system cache. You do not have to worry about any of your data being lost, since this only deletes temporary data stored on your phone and not any information you need.
If this is not sufficient, you can remove some files and applications to clear some space on your phone. We recommend that you have at least 500MB free on each device, to make sure any additional temporary files that are created during the transfer process can be stored and are not causing the transfer to be stuck.
A wonderful alternative method to Samsung Smart Switch
If Smart Switch is still not working, you might want to consider an alternative method to transfer your data to your Samsung. For this, we recommend the brilliant iTransor Pro by iMyFone.
This is a tool that uses your PC to transfer files efficiently and securely from your old phone to your new phone. Supporting 18 file types means it will cover all the data you wish to move. Furthermore, one of these data types is WhatsApp data. It is not possible to transfer WhatsApp data directly from one operating system to another using Samsung Smart Switch, however, with this application, this can be done quickly.
If you worry that your data could be at risk when using a cloud backup service, then this is also another added benefit. Since the program uses your PC as a medium to transfer files, nothing is sent to external servers. You can be confident that it is only you who has access to your data.
To use this program, install it from the official website on a PC with at least two USB ports.
Once this is completed, you need to:
Open iTransor Pro on your PC and connect both your phones via their USB cables.
Make sure your new Samsung is set as the destination device and then click 'Next'.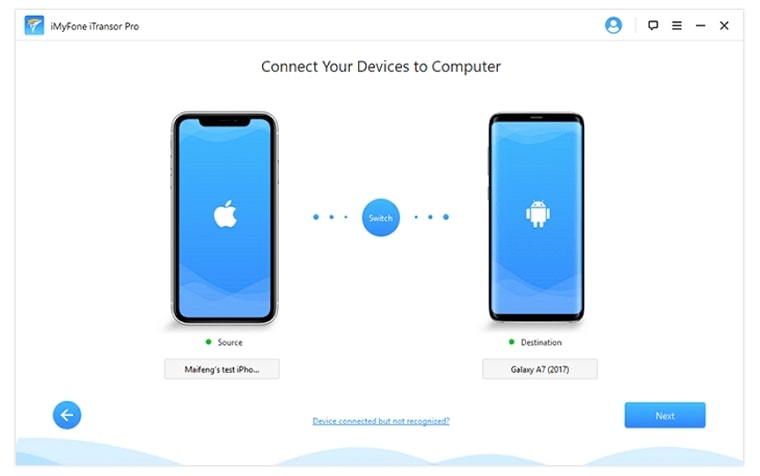 Select all the file types you want to move to your new phone.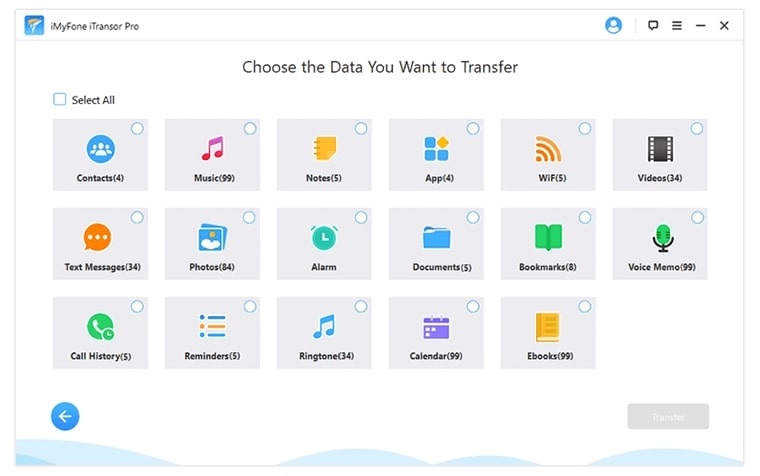 Continue and wait for the process to complete.
The time this takes will depend on the total sum of file size being transferred. That is all you have to do. If you are fed up with running into errors when using Smart Switch, then make sure you check out this software.
Hopefully, you have found this article useful in fixing the issue of Samsung Smart Switch getting stuck. We also have many other guides about Smart Switch and transferring files on our website, so make sure you check them out.