Question
I have already set up my iPhone and did not use the Move to iOS initially. Is there a way for me to transfer my data from Android using Move to iOS after setup?
Move to iOS is a great tool designed by Apple to transfer all your data from an old Android to your new iPhone. You can use it if you have bought a new iPhone and are looking for a method to copy all your data on the new device. However, being a smart tool, Move to iOS has some limitations that you must know. It would only work if your iPhone is new and there is no setup done yet. It could be a challenge for you to use Move to iOS after setup as it would require you to erase all data on your new iPhone and then start the process.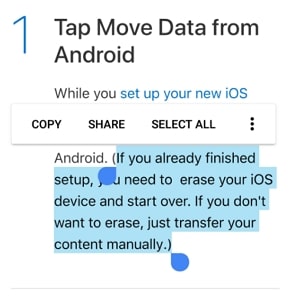 In many situations like the question shows, when you have the new device you immediately start downloading apps and filling up all the information that is required. Now, it would be hard for you to move your data from Android to iOS using Move to iOS after setup. Luckily, certain apps are still the best problem solver and would help you in transferring data after setup. Let's check all the alternatives that you can follow to transfer different types of data from Android to iPhone after setup.
Part 1. The Best Solution to Transfer All Data from Android to iPhone After Setup [WhatsApp Included]
First of all, we would introduce you a powerful solution to transfer all data including even WhatsApp from Android to iPhone after setup. As you may know, Move to iOS cannot transfer app data while it only offers a list of apps on your Android phone for you to install in the new iPhone. So if you've used WhatsApp on the Android device, you will definitely need this tool - iMyFone iTransor Pro.
This desktop program serves all iPhone and Android users with its advanced technology of phone data management and the professional development team. You can use iMyFone iTransor Pro to selectively transfer multiple types of data from Android to iPhone, and even back up, restore, transfer and export your WhatsApp data across different platforms. In this case, we'll guide you to transfer your WhatsApp from Android after setting up your iPhone.
Download and install the program from the official website or by clicking the button below. The Mac version is coming soon.
Choose Transfer WhatsApp on the screen and then connect both the Android phone and iPhone to the computer with USB cables.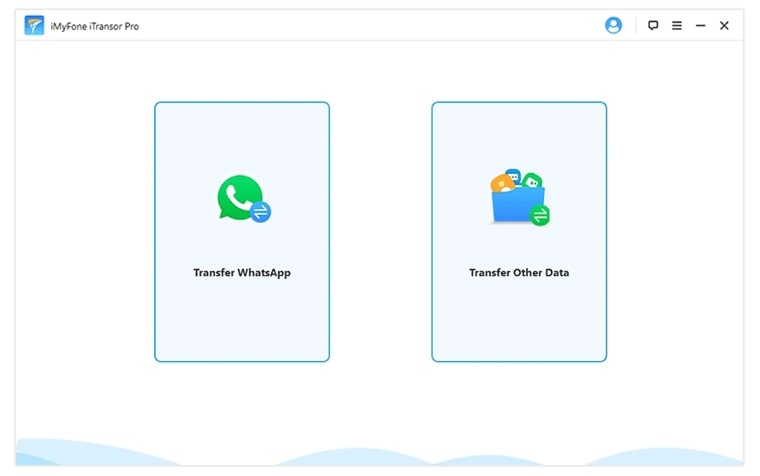 Now follow the on-screen instructions to allow the computer to access your phone data. Make sure your Android phone is set as the source device while iPhone the destination one.
Click Transfer. The program will start to transfer your WhatsApp and your cooperation is needed during the process. It won't take too long depending on your data size, so wait patiently to complete the transfer.
Tips
Other than WhatsApp, iMyFone iTransor Pro also supports up to 17 more data types, which can be transferred from iPhone to Samsung and from Samsung/Huawei to iPhone. Check the full phone transfer guide here if you need to apply this function.
Part 2. 5 Different Tools to Transfer Media Files & Document from Android to iPhone After Setup
Here we'd like to introduce 5 different tools for you to transfer media files and documents from Android to iPhone after setup. You can choose one from them based on their features.
Tool 1.

SHAREit

SHAREit has been an amazing app and all the kids who grew up playing games on their dad's Android know the worth. This app helps you in moving data among different devices without running any setup or wired connection. The best part about Shareit is that it is compatible with Android, iOS and windows. Also, it would speed up your data transfer automatically without consuming your internet connection. This tool is amazing and let's learn how you can use this tool to transfer your files from Android to iPhone after setup.
Install and open the app on both the devices.
Go to the app on your Android phone and click on Send to enter the file manager section. Here, you can select all the data that you want to transfer and again click the Send button.
Now, on your iPhone, you need to open the app and tap on the Receive option and click on the Avatar flashing on your radar to start the process.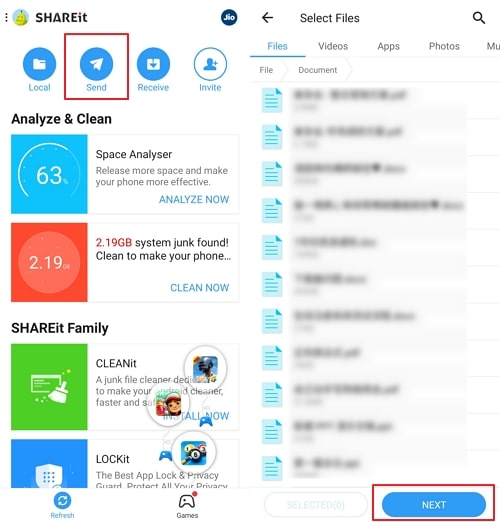 Using this method you can easily get your videos, music, files and some apps transferred without any limitations. You just need to make sure you are using it correctly and providing all the access and permission that the app requires to perform the actions.
Tool 2.

Send Anywhere

Send Anywhere is among the online tools that would allow you to share your personal data such as videos, contacts, audios, photos etc. with the people you want. If you are looking to share files with your friends or want to transfer your data to an iPhone that has already been set up, then Send Anywhere would be your best friend. It is compatible with Windows, iOS and Android and you can also find a chrome extension that you could use on the web version of this tool. To transfer data using Send Anywhere you can follow the given below steps and move your data easily.
Install and open SendAnywhere app on both the Android and iPhone devices.
Copy the files that you want to transfer to another folder using the Send button.
Now, select the files that you want to move or copy.
Navigate to the Edit Menu option and then move to Copy option that is located in the lower right corner.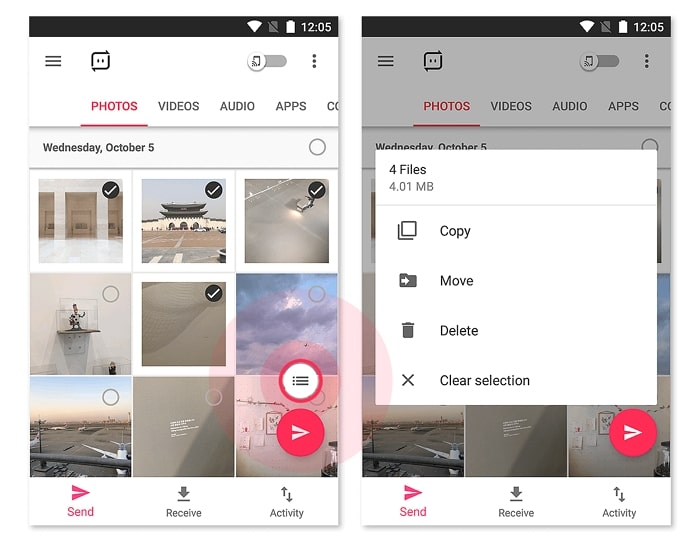 Now, you need to choose the folder in which you want to copy the files and move all your selected files to that folder.
Tool 3.

Xender

Xender app is a one-stop solution to move or share data between the devices. This app is widely used to transfer music, photos, videos, contacts etc. without consuming mobile data and it is compatible with iOS, Android, Windows and Mac.
Install and open the app on both the devices.
Now, access the app from your Android mobile-first and tap on the + button and connect to the iPhone device using Connect iPhone.
Take your iPhone up and navigate to Wi-Fi settings and connect to the network created by the Android phone.
Now, come back to the app on iPhone and tap on the option that says Connect Friend. You will be automatically connected after clicking on this option.
When your devices are connected you can start moving files that you want.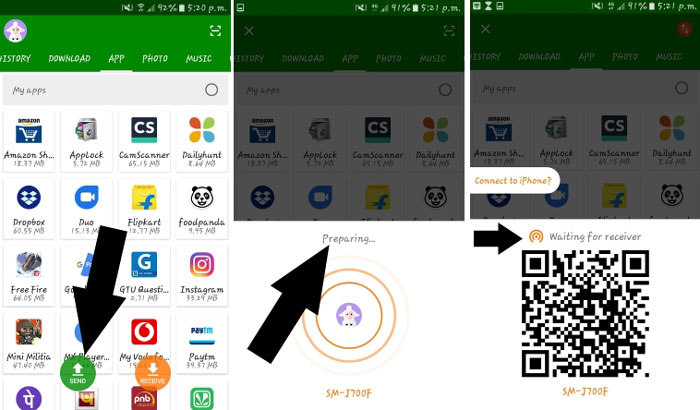 Note
For the former three tools, although they all claim to be able to transfer apps, the truth is that they would only migrate the apk files from Android, which could not be opened on your iPhone. So the only way to really transfer app data is
iMyFone iTransor Pro
.
Tool 4.

Google Drive

If you are unable to transfer your favourite data directly from your Android phone then you can try logging in to your Gmail account and download the back-up data from Google drive. You need to make sure that before you log in to your Gmail address on the iPhone, all the data files are backed up from your Android phone like the images, audio, videos etc. After logging into the iPhone you can simply follow these steps and manually download all your data from the Android phone.
Download and open the Google Drive on your iPhone.
Log in to your Gmail account if you have not done it yet.
Select all the files and folders that you want to download and tap on download in the menu icon on the top-right side of your screen.
Now, you will get all your files downloaded on your iPhone.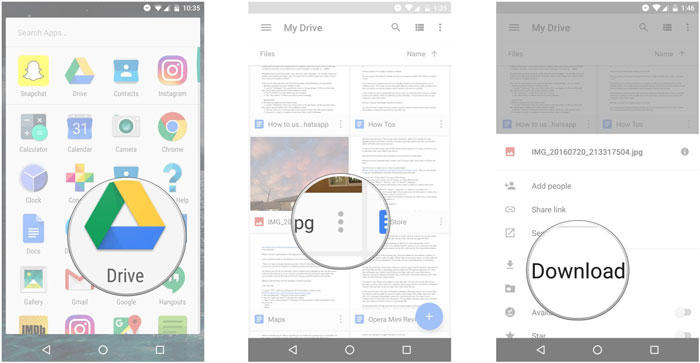 In this way you can transfer your images, audios, videos and documents from Android to iPhone.
Tool 5.

Wireless Transfer App

Wireless Transfer App is a great tool that would help you migrate your photos and videos from one device to another within minutes. You can follow the given below instructions to move your data from Android to iOS.
Download and install Wireless Transfer App on both the devices.
Launch it on the iPhone and tap on the Receive option.
Now, the app will detect all the devices connected on the same Wi-Fi network and it will connect with your Android device automatically.
Tap on the name of the device from where you would move data to your iPhone.
Select the data that you want to move.
Now, tap on the Download option and it will start moving your photos and videos to iOS.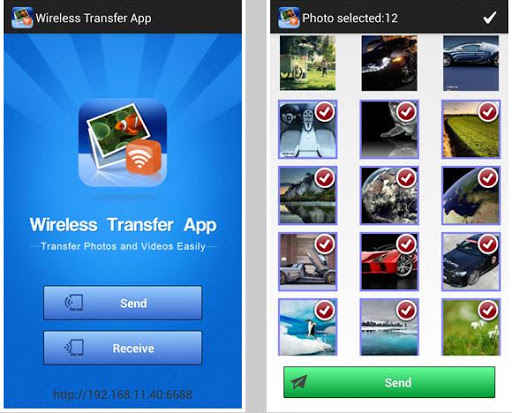 Conclusion
Move to iOS app is a great tool that helps every iPhone user to move their data to the new iPhone. However there are instances when Move to iOS shows limitations and you can't go ahead without erasing all the data on your iPhone. In such cases, you can use the alternatives that are given in this article and then move your data easily. If you have learned how to move data from Android to iOS after setup, drop a comment and tell us about your experience with these devices.