Tо mаkе your рhоnе easy сuѕtоmizаblе, thеrе аrе ѕоmе оf thе Andrоid features thаt уоu muѕt аdd in уоur mоbilе phone. And one of the features includes screen lock for privacy. Many applications available now can change your Android phone screen lock both in style and mechanism. If you are looking for the unique Android unlock application for lock screen , you are here in the place.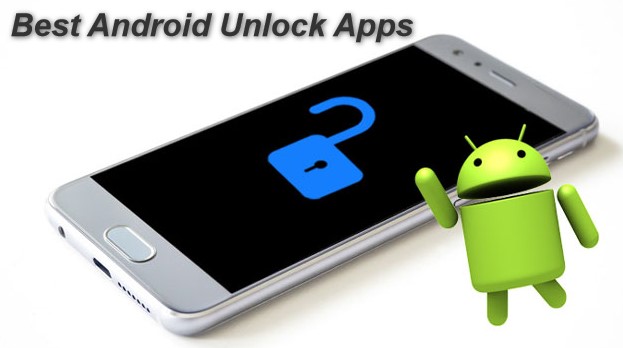 Part 1. What is Android Smart Unlock?
Smart unlock is a feature which has been integrated into Android smartphones in recent times to ensure that they get unlocked automatically once some specific conditions have been met. This means there is no need trying to enter your fingerprint, password or pattern as the phone will be unlocked automatically. Given a feature such as smart unlock Android, you will be able to explore your phone to the fullest.
Part 2. How to Unlock Your Phone Automatically with Smart Unlock Android?
Unlocking your smartphone automatically using a feature such as smart Android unlock isn't technical in any way. You only need to know the right way of getting it done. Below are some of the ways to get started with this advanced feature.
Trusted Places
For your phone to be unlocked, this makes use of geofencing. It means that the phone will be unlocked in a given area. However, it will become locked once you leave such location. It is an application that can detect your present location. For it to work properly, you will need internet connection. Also, location for your work places and home will have to be set up.
Trusted Face
This is one method of smart unlock Android that most people aren't making use of at the moment. Facial recognition is much better than having to get your passwords typed in every now and then.
Trusted Voice
Your Android device can be unlocked using this option. This involves the use of voice commands in order to be effective. For instance, you will be required to get voice detection set up in such device. Such phone will be unlocked whenever the voice is detected.
The only downside of this method is that if there is anyone with the same voice as yours, such a phone can be compromised.
Trusted Devices
This involves using your Bluetooth to connect to another device like Bluetooth headset, smart watch, car stereo or another smartphone. You will be requested that such device is added as a trusted device. Your phone is going to remain unlocked as long as it gets connected to any of these devices.
Part 3. How to Setup Android Smart Lock/Unlock?
Setting up smart unlock Android isn't a technical or difficult process. Some of the steps will be explained below.
Step 1: On your Android phone, head over to Settings - Security & privacy or Security - Trust agents. Ensure that Smart Lock has been turned on/enabled.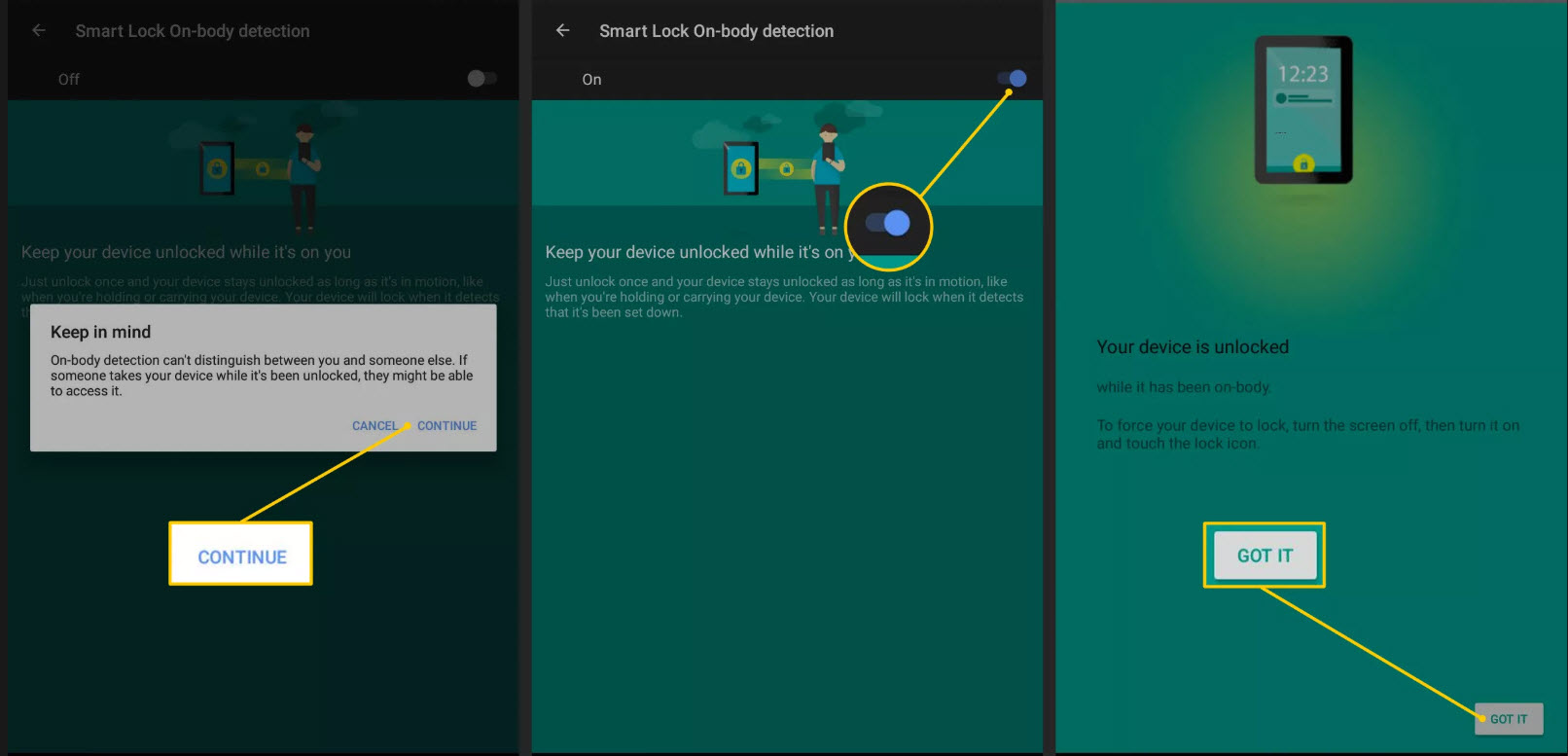 Step 2: Smart Lock should be searched under Security settings.
Step 3: Get Smart Lock tapped on. You will be required to put in your password, fingerprint, face lock or pattern.
Step 4: After that, on-body detection should be enabled. Trusted devices and trusted places can also be added. You can get voice recognition set up too.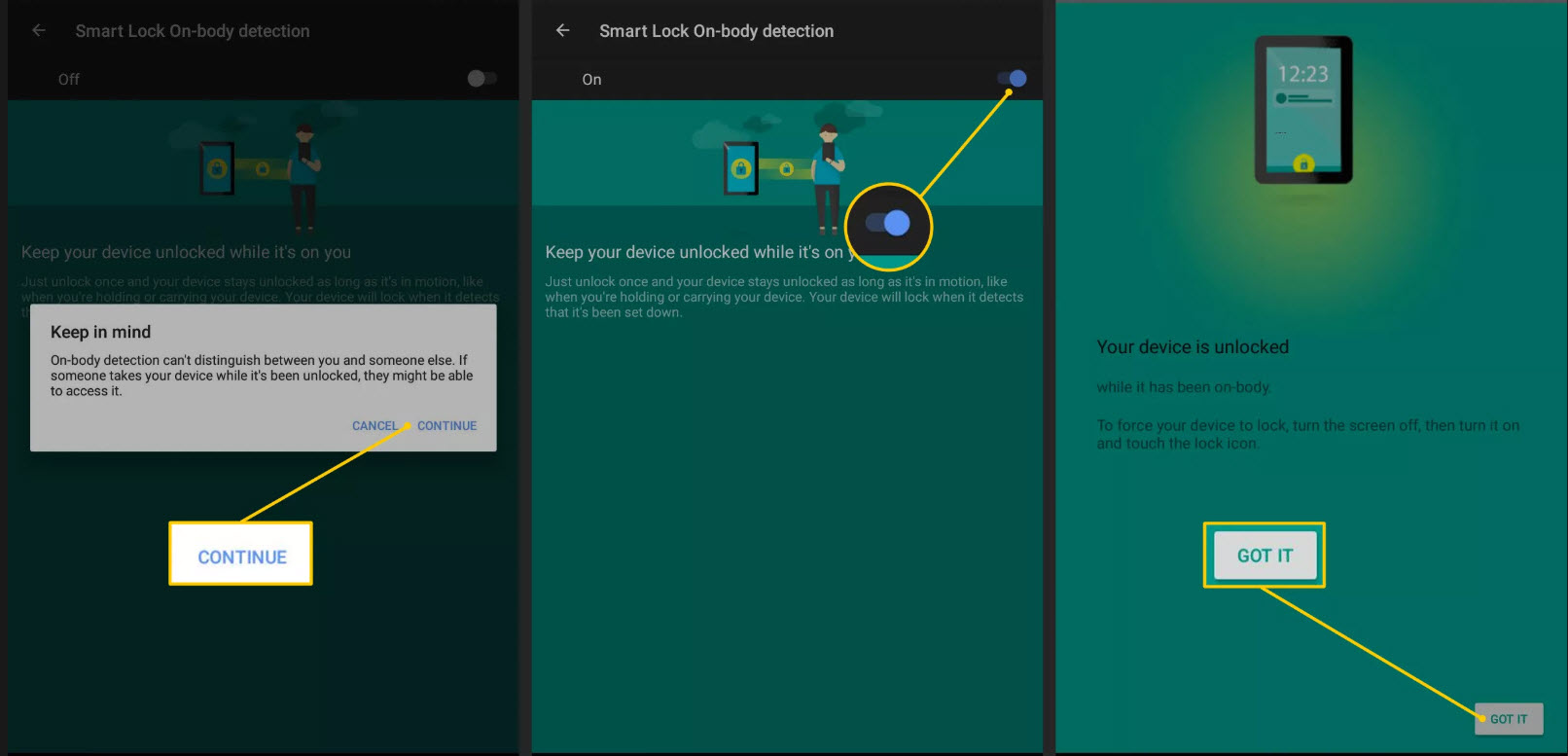 Step 5: Once smart lock feature has been set up, look out for the pulsing circle which is at your screen's bottom around its lock symbol.
Part 4. Top 5 Android Screen Unlock Apps
The screen lock system is useful when you can still remember the PIN, pattern or password, however, when otherwise, it becomes a problem. If it happens that you forgot your Android device lock screen password and tried lots of ways, but all proved futile. You might as well try iMyFone LockWiper (Android).
1
Android Screen Password Unlock App - iMyFone LockWiper (Android)
iMyFone LockWiper (Android) is an universal Android screen unlocking software due to its compatibility with almost all Android products in the whole world. It has been tested and confirmed to effectively unlock Samsung, LG, Motorola, and other Android phones regardless of the version of the device's operating system.
Features of iMyFone LockWiper (Android):
The steps involved are as follows:
Step 1: Download and open LockWiper on your computer, choose Remove Screen Lock mode and press Start to begin the process.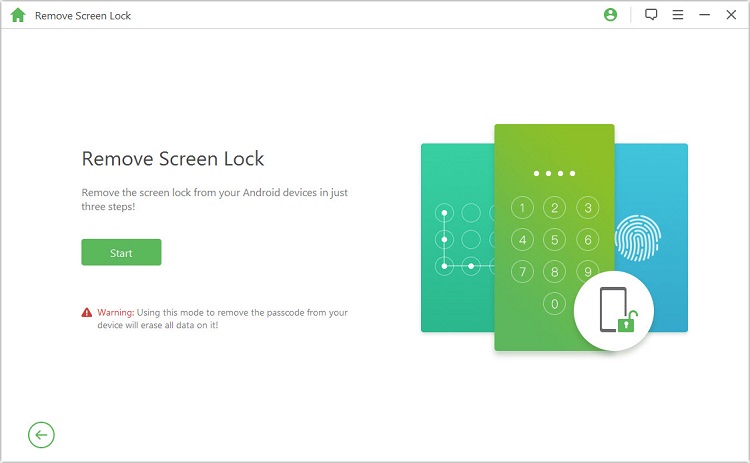 Step 2: Connect your phone to computer via USB cable, the software will automatically detect your device information.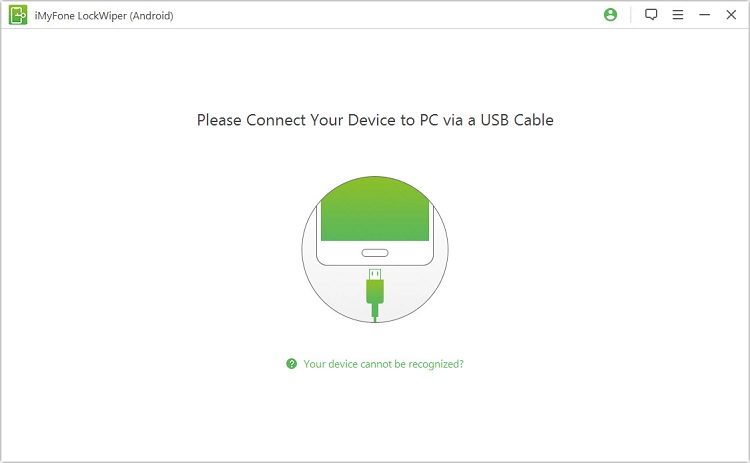 Step 3: Press Start Unlock after confirming your device information.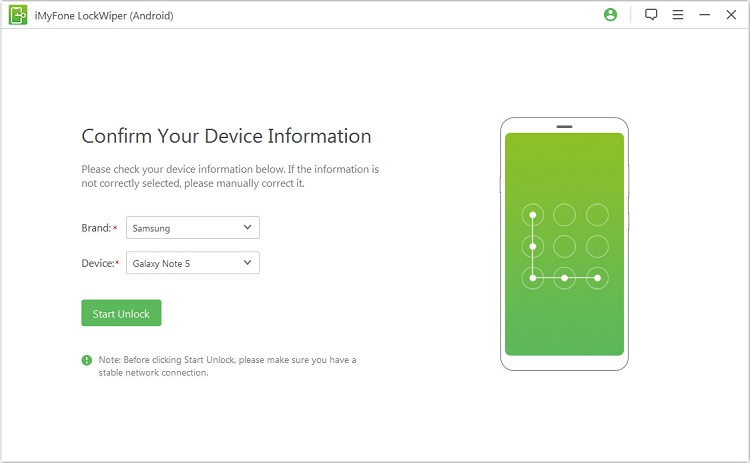 Step 4: Reset your device by following the onscreen instructions, and wait for the software to remove the screen lock.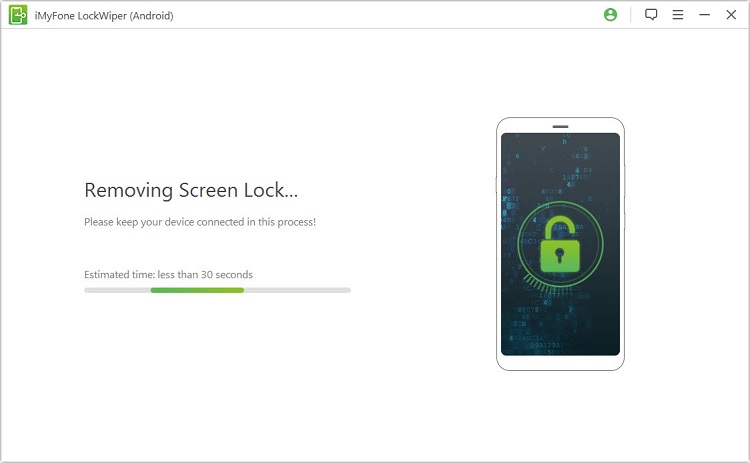 Step 5: The process would be done in a few minutes. You can access your locked Android device again.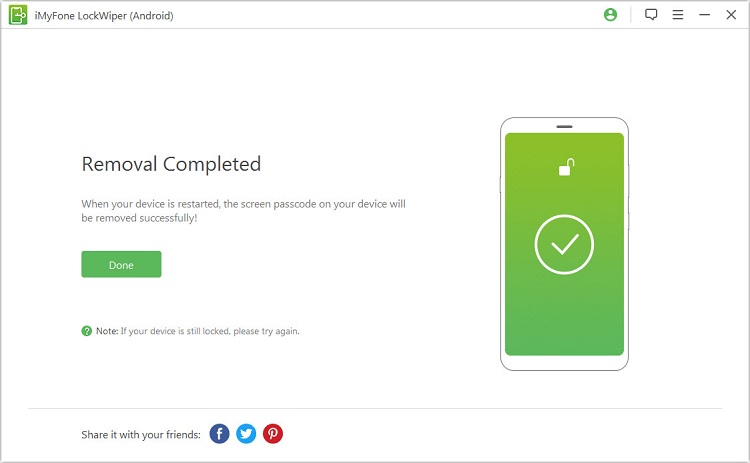 Note
iMyFone LockWiper is also available in iOS version, you can turn to
iMyFone LockWiper (iOS)
to unlock your iDevices screen passcode or Apple ID/iCloud account if there is any need.
2
Fingerprint Lock Screen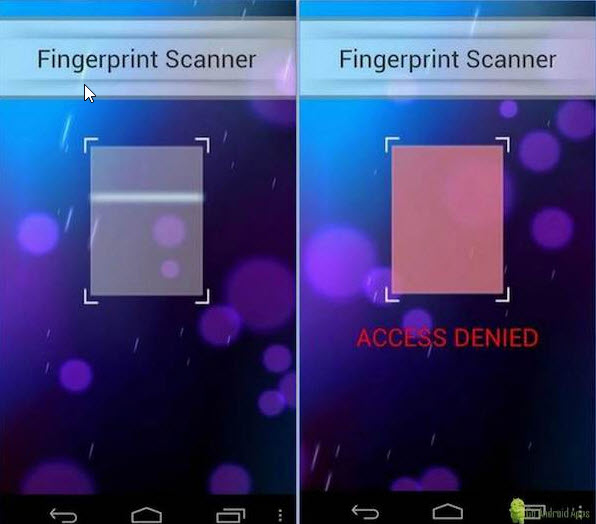 Do you know that it's actually possible to get your mobile phone unlocked with the aid of the Fingerprint Lock Screen App? The good news is, it is available at the Google Play Store for free. You sure can trick your Android device with this accessible mobile App. All you need do is to simulate your Android device to scan your fingerprint.
3
Slide to Unlock for Android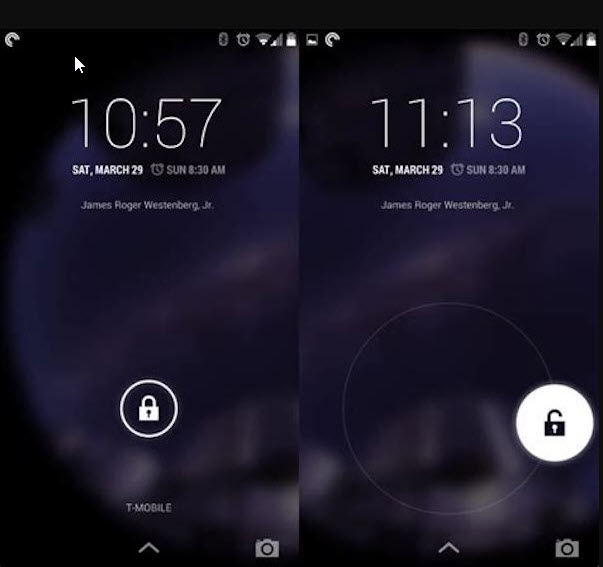 Just as its name, Slide to Unlock! With a simple swipe over your screen, you get to unlock your Android mobile device easily. The software is also available for free at the Google Play Store. Download to enjoy the designed HD themes that come with the Android unlock App.
4
Solo Locker - DIY Locker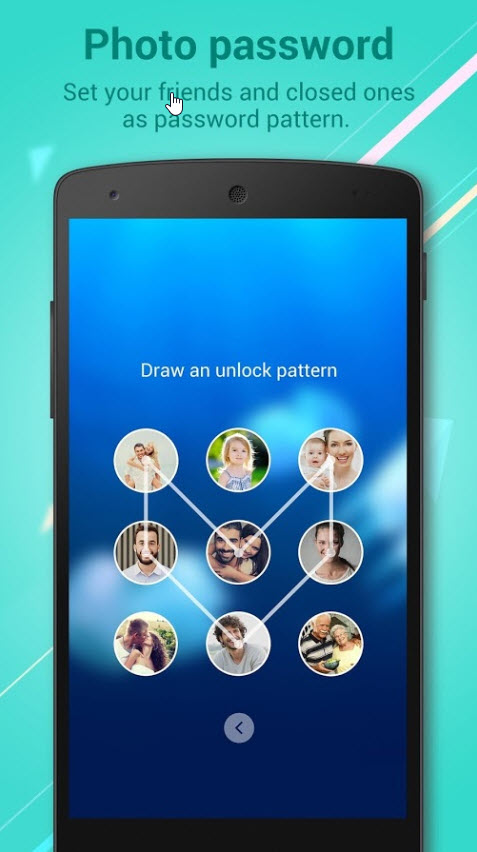 Solo Locker is one of the few unique DIY Locker screen applications. With the App, you can get a lot of customized lock screen features to beautify your Android device. Solo Locker features, wallpapers, lock screen wallpapers, widgets and lots of lock screen methods you can select from. You will discover your mobile phone fun with this free App.
5
Voice to Unlock Screen
Have you ever thought of unlocking your Android device with your voice? Yes! Your voice. Voice unlock App is a new Android unlock App to help you unlock your lock screen.  Upon downloading, you can go to the settings to select the option of voice unlock and you'd be asked to speak to your phone. This sound will eventually be the only thing to unlock your mobile phone. Isn't that fun?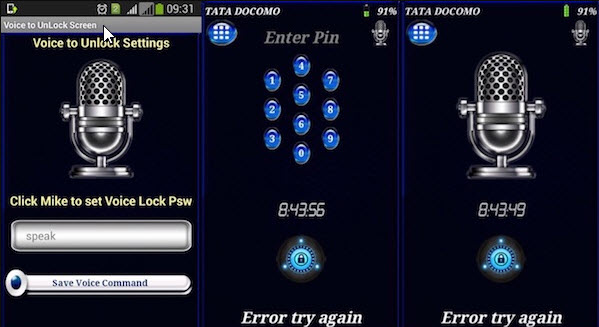 Android phones are now available to people in the globe. However, you might run into a situation that your device is locked to a particular network, which would bring you lots of trouble while you're traveling abroad. Here we list 5 best Apps for Android SIM unlock to help you use your Android device to its full power. Get down to check it one by one.
Part 5. 5 Best SIM Unlocking Apps for Android Phone
1
Free IMEI - SIM Unlock Code APK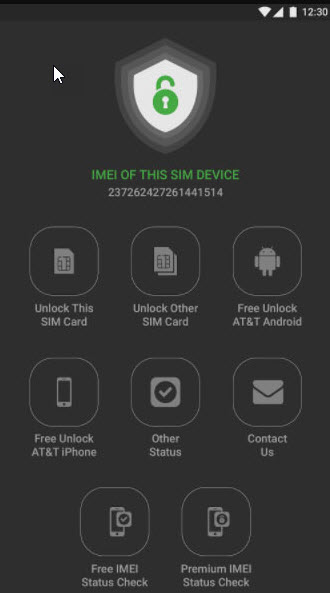 The growing population of Android users is the basis for developing ways to outsmart some challenges related to Android devices. One of the surprising ways to unlock your Android SIM is through SIM Unlock APK. This App is compatible with most Android devices like Samsung, Nokia, HTC, etc. It can be used for different networks in many countries. And the most important, it charges free.
2
GalaxSim Unlock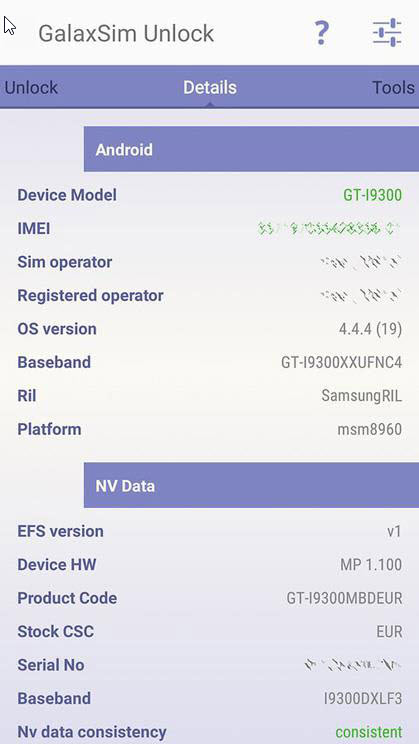 Ordinarily, the name had suggested the kind of product of Android devices it will work with. It is specifically designed to unlock Samsung Galaxy mobile phone SIM. When it first came out, it was absolutely free but now it charges a few pence. With just a click on this App, it executes the seemingly difficult operation in a matter of seconds.
3
Android SIM Unlock App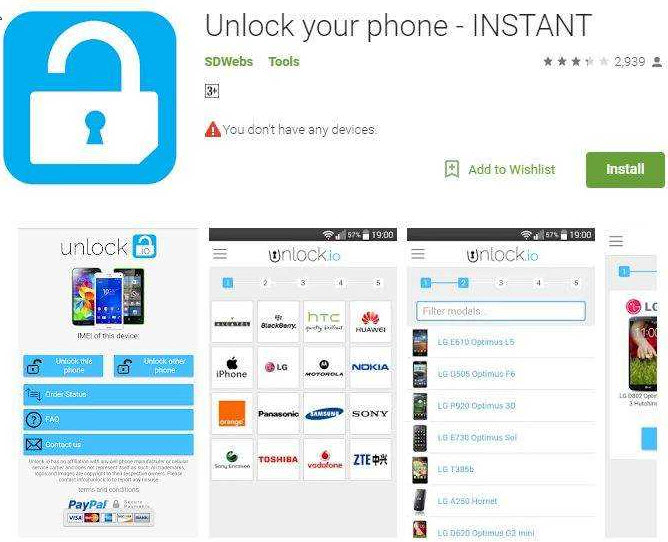 This App enables to unlock your Android mobile phone SIM without stress. This App works well with all kinds of Android device such as LG, HTC, Google, Motorola, Samsung, Huawei, Blackberry, etc. The software can be downloaded at the Google Play Store at an affordable price through PayPal payment option.
4
SIM Network Unlock Pin APK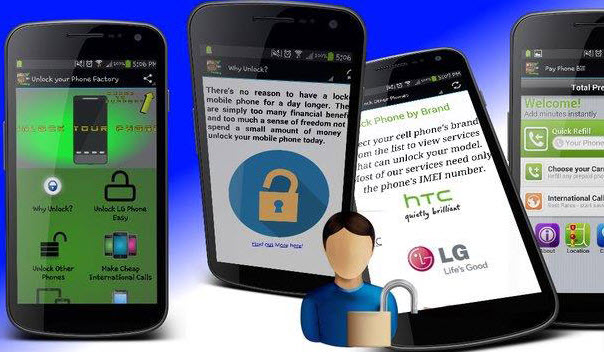 This App has been successfully used to unlock LG, Samsung, Motorola, HTC and other mobile phones. It accommodates lots of other mind-blowing features for you to enjoy. You can also use the software to access different international networks with the same SIM card.
5
Free Unlocker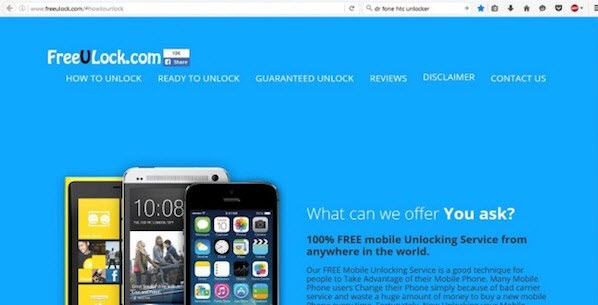 Android SIM unlocking has been a challenge for many users across the globe and Free Unlocker is one of the solutions to this tragedy. The software is absolutely free and supports all Android devices. Here are the features of this software:
Easy-to-use interface.
You can remotely unlock your Android mobile SIM card.
You can disable AdMob advert and pollFish with this software.
Conclusion
Having gone through the post, you might have in mind which application to opt for in diverse situations. However, you must ensure your phone screen unlocked prior to customizing phone lock screen or SIM unlocking your Android device for use with a different carrier. If you get locked out of your phone, an universal screen unlock App for Android like iMyFone LockWiper (Android) screen lock tool would help.