My Samsung Galaxy Tab became unresponsive after falling on a hard floor from my hand (the screen cracked too). I thought it was going to come back to normalcy after restarting it but the issue continued. The problem I have now is that the device doesn't recognize my face, or accept my passcode or fingerprint. Someone suggested that I should factory reset my Samsung tablet to normalcy. Please, how to factory reset Samsung tablets?
– Jane Wonder
This blog would offer you a more robust way to factory reset a Samsung tablet or phone no matter the condition of the device.
Part 1. What Problems Can the Factory Reset Samsung Tablet Operation Solve?
If you're having issues with your Samsung screen lock or your tablet is malfunctioning, and a friend is suggesting factory reset as a solution to the problem, then you would like to know the Samsung Android problems factory reset can solve.
Factory resetting a Samsung tablet can solve the following problems:
Fix device crashing or hanging issues.
Recover your entire tablet storage memory.
Remove screen lock on a Samsung tablet.
Troubleshoot your Samsung to solve other minor issues via factory reset.
Part 2. How to Factory Reset Samsung Tablet that Functions Well
If your Samsung tablet is functioning well (i.e. is unlocked and has no technical issues), you can easily run a factory reset via the Settings app. However, before you do factory reset your Samsung tablet, make sure you back up your important files and data before resetting your device.
To factory reset a Samsung tablet from the Settings app, follow these steps:
Step 1. Go to the Settings app and select "General Management" from the menu.
Step 2. Select "Reset" again and review the information displayed on your Samsung screen.
Step 3. Swipe up your screen and tap "Factory data reset".
Step 4. Enter your passcode and select "Reset".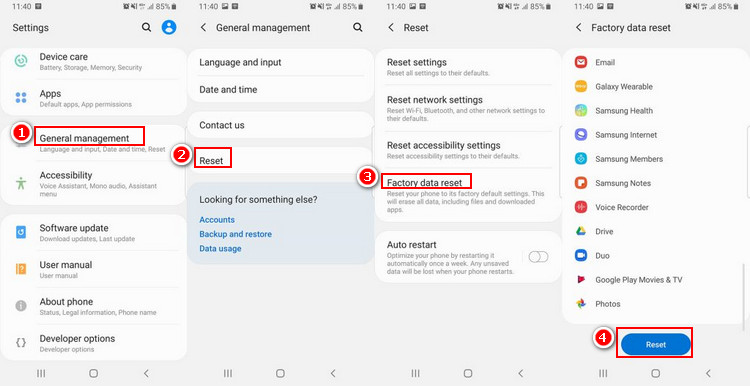 Note:
The steps above may vary by Android Operating System your Samsung tablet is running and your wireless network provider.
The files and information stored in your microSD card will not be affected when your factory reset your Samsung tablet.
Ensure that your Samsung tablet is fully charged, and do not power it off during the factory reset process.
Part 3. How to Factory Reset Samsung Tablet that Is Malfunctioning
Under the term "Abnormal scenarios" to factory reset a Samsung tablet, we shall be pointing out 3 scenarios a Samsung tablet can be termed "being mal-functioning" and they include:
Samsung tablet is lost or stolen.
Forgot the password to the Samsung device.
Broken screen or scanner doesn't recognize the password or fingerprint/face ID.
If you want to factory reset any Samsung device in such condition, then the following tips will be of great help to you.
1

Factory Reset Samsung Phone with iMyFone LockWiper

iMyFone LockWiper (Android) screen lock removal is a simple tool for factory resetting Samsung and other Android devices. It's most useful in factory resetting Android devices that are screen locked, have broken screen  or faulty keys. Therefore, if you need to factory reset your Android device immediately without compromising your privacy, then use LockWiper (Android).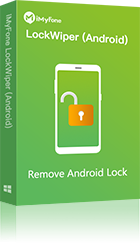 1,000,000 Downloads
Features of iMyFone LockWiper (Android)
Completely factory reset Samsung tablets and other mobile devices without privacy breach.
Remove every type of Android lock: PIN, pattern, password, fingerprint, and Facial recognition.
Support over 6,000 Android phones and tablets.
Bypass Google account or FRP lock on Android phone or tablet.
Steps of Performing a Hard Reset on Android Phone with iMyFone LockWiper (Android)
Download and install iMyFone LockWiper (Android) on your PC, then follow these steps:
Step 1. Launch LockWiper (Android) on your computer and select the mode "Remove Screen Lock" mode.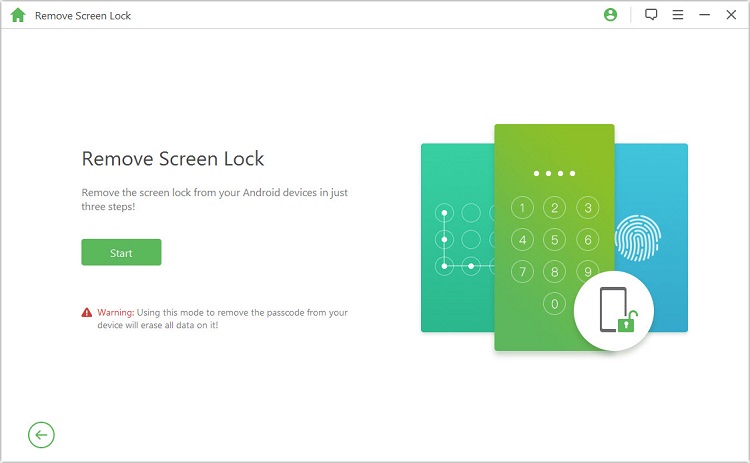 Step 2. Connect your device to the computer using a USB cable. Confirm your device information and click "Start to Unlock" tab.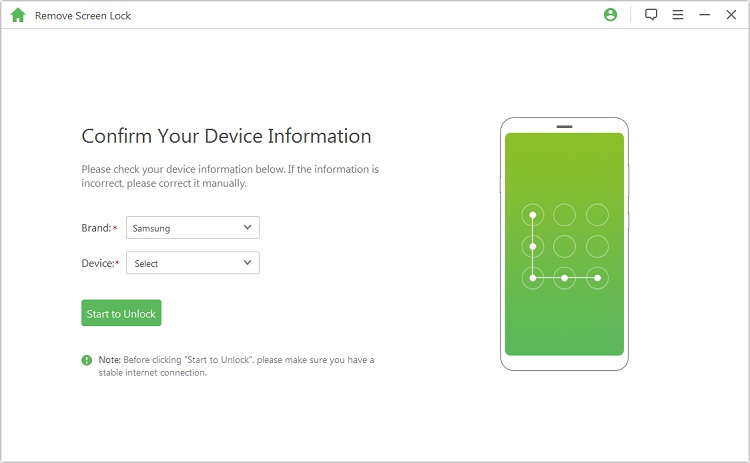 Step 3. The software will download a data package to perform factory reset your Samsung tablet and remove the screen lock on it.
Step 4. Follow the onscreen instructions to remove the screen and factory reset your Samsung tablet. Wait for a while till the process ends.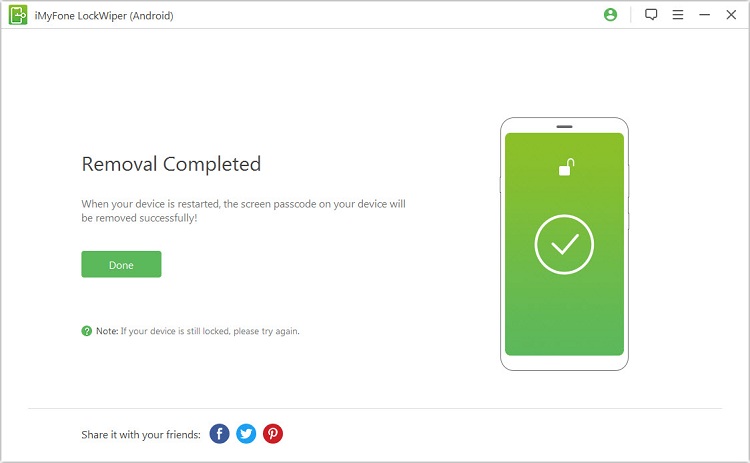 2

Hard Reset Android Phone with Samsung Find My Mobile

Samsung Find My Mobile is both an online service and an APP that allows you to locate, lock or wipe your device remotely from any location. Therefore, you can factory reset Samsung from the Find My Mobile tool.

Step 1. Login to Find My Mobile website https://findmymobile.samsung.com/using your Samsung account and password.

Step 2. Select the Samsung tablet that you need to factory rese, and then choose and click "Erase data".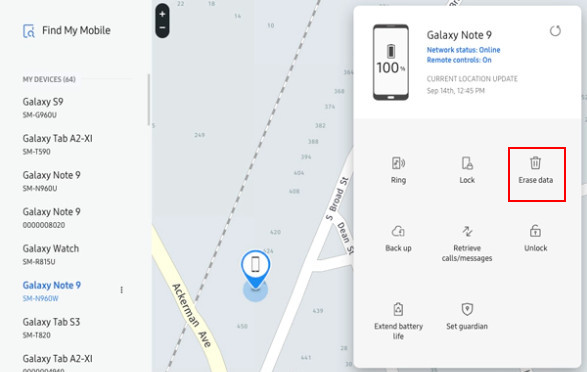 Step 3. Choose "Factory data reset" and then click "ERASE".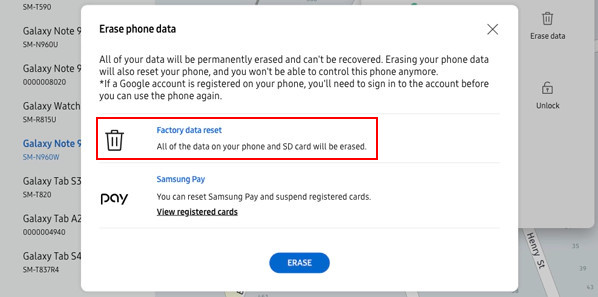 Step 4.  Input your Samsung account password to confirm this action. Your Samsung tablet will be wiped when this completes.
NOTE:
Remember that you need to be logged into your Samsung account to be able to use this program.
If your Samsung tablet is online, the factory reset will happen instantly.
If it is offline, the wipe will happen as soon as the device goes online again.
3

Factory Reset Samsung Tablet Using Buttons from the Recovery Menu

If you're locked out of your Android device, you can remove the screen lock by factory resetting the Samsung phone via buttons.

Step 1. Power off your device.

Step 2. Press and hold the Volume Up, Power and Home buttons simultaneously.

Step 3. When the device vibrates, release the power button while still holding others.

Step 4. Once the screen menu appears, release the other buttons.

Step 5. Scroll down to "Delete all user data" using the Volume Down button, and press the Power button to select it.

Step 6. Press the power button again to select "Yes, delete all user data".

Step 7. Press the Power button to reboot the device.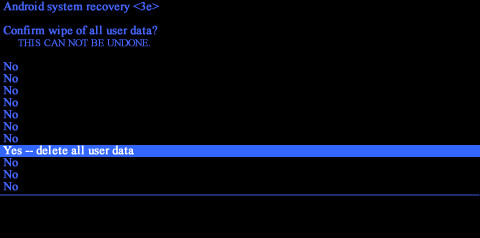 Conclusion
What do you do when your Samsung tablet is locked, malfunctioning or unresponsive? Do you just go ahead with the steps you see online on how to factory reset Samsung phones or do you look for a more proper reset solution? This blog has offered you the best solutions to factory Samsung tablets in different status, and we hope you choose the best of our solution – iMyFone LockWiper (Android) lock screen removal for easy reset.