If you have a Samsung mobile device, you may or not be familiar with Realterm FRP Bypass. However, you might have come across this term when you need to bypass the Google verification page. It can be challenging and even frustrating to do, especially if you don't know your way around it. But, there is a simple trick you can apply right now for FRP bypass that doesn't take anything away from you. first, what exactly is Realterm FRP Bypass?
1
The Complete Review of Realterm FRP Bypass
Realterm FRP Bypass is a Samsung bypass tool that was put in place for sending commands in Android mobile devices. With this tool, you're able to send commands via TCP terminal.
This tool is powerful that it even allows you to make calls on Samsung Android phone while FRP is locked. Realterm terminal is supported by a "com port" which enables it to use commands via serial component. While in locked mode, you can install bypass application to TCP terminal which we shall soon discuss.
Requirements to Remove FRP via Realterm
In order to remove FRP lock via Realterm, you need to prepare something in advance. The following must be in place or else it won't work.
1. Samsung device with an Android 12 operating system.
2. An internet enabled SIM Card.
3. A Windows PC (a Mac is not acceptable).
4. A USB driver compatible with Samsung (which you can find it from Samsung official site).
5. Must have Google Account Manager 12 or above.
6. A shortcut maker apk.
7. A genuine Samsung USB data cable.

How to Use Realterm FRP Bypass - Detailed Steps
To successfully use Realterm to bypass FRP lock on your phone, please follow the steps below carefully.
Step 1. Simply get a Samsung USB driver and install on your windows PC. This allows the Realterm tool to detect your device.
Step 2. Then install Realterm FRP bypass tool on your PC.
Step 3. On your device, try to set it up and connect the Wi-Fi.
Step 4. Connect your device to PC using a USB cable and make sure your PC detects it properly.
Step 5. Once your device is recognized, open Realterm FRP Bypass tool. On Display tab of Realterm, make you check the Half Duplex box.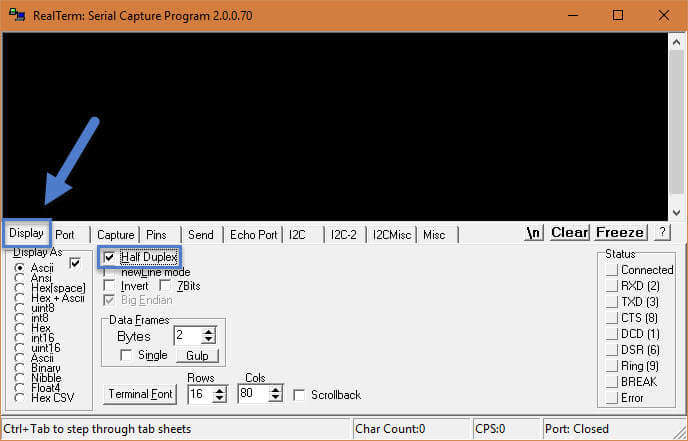 Step 6. Click the Port tab then. Click the Port option and a drop-down will appear. Choose the number of your device COM port number.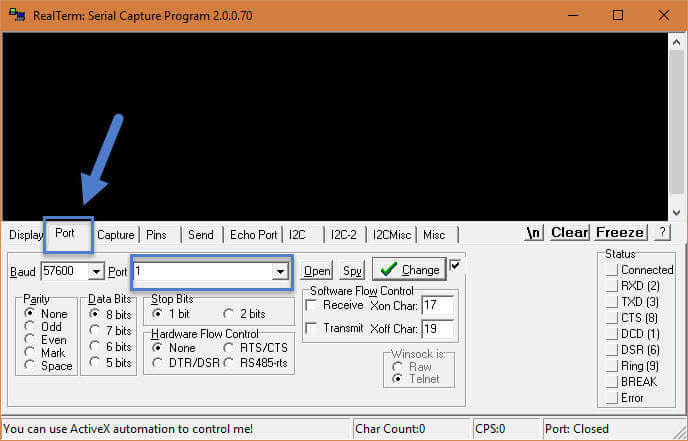 Step 7. Double click Open button to close and open the port. (Note: the Change button can only work when you've connected your device with the COM port.)
Step 8. Click Send tab and click one of the two boxes which are next to Send Numbers buttons.
Step 9. Type "at+creg?\r\n" into the box and click Send ASCI.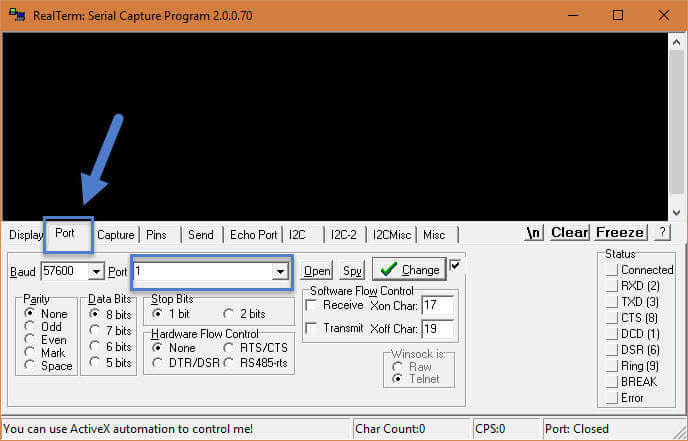 Step 10. Then type this command "atd1234;\r\n" into the box and tap Send ASCI.
Step 11. Done. You will see a success message.
Step 12. Go ahead to check your phone by making call or receiving call.

Please note that:
This way just helps you to bypass the Google verification page but it doesn't remove the previous Google account from your device. That means you're limited to use some specific features instead of enjoy all the features.
Using Realterm is not easy if you are beginning because you need to set up the settings aright on Realterm. It's more like a choice for a developer.
2
Easier Alternative to Realterm FRP Bypass
If you want to save yourself of an unnecessarily long and complicated process of Realterm FRP bypass, you need to find an alternative and better way. We have done the hard work for you by recommending iMyFone LockWiper (Android) FRP unlock tool, which develops the new release to remove Google FRP lock from your Samsung device. It can also unlock screen lock, including PIN/pattern/password/fingerprint/face lock.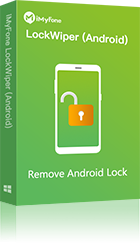 12,000,000+ Downloads
LockWiper (Android) - Easily Remove FRP Lock
Quickly remove Google FRP lock or Android activation lock from Samsung devices without hassle.
Enjoy all features and take full control of your device after removal.
Your device will be completely separated from the previous Google account so it won't be tracked or blocked.
Easy Process - You just need to prepare a USB cable and LockWiper will do the rest for you.
The most advanced technologies applied guarantee high success rate.
Steps to Completely Remove FRP Lock from Samsung Phone
Step 1. Download LockWiper
Download and install iMyFone LockWiper (Android) to your computer and choose Remove Google Lock on your screen. Connect your Samsung device and click Start button on your screen.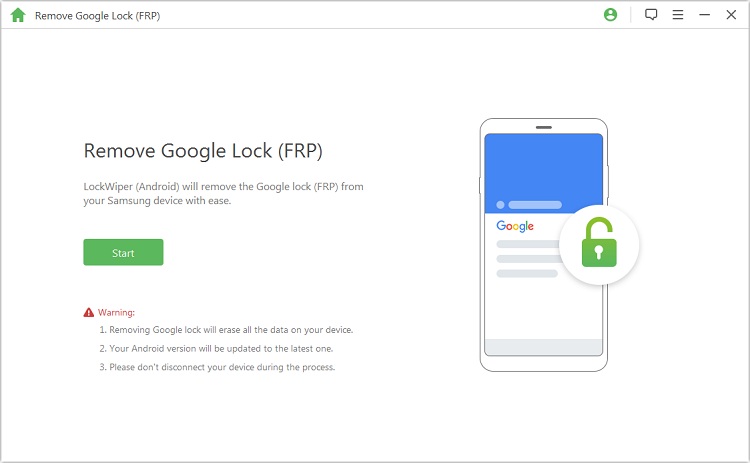 Step 2. Select Your Device Information
Select your Device Name and follow the steps to put your device into recovery mode.
Select your device information: PDA, Country and Carrier. Click Download to get the specific package on your device.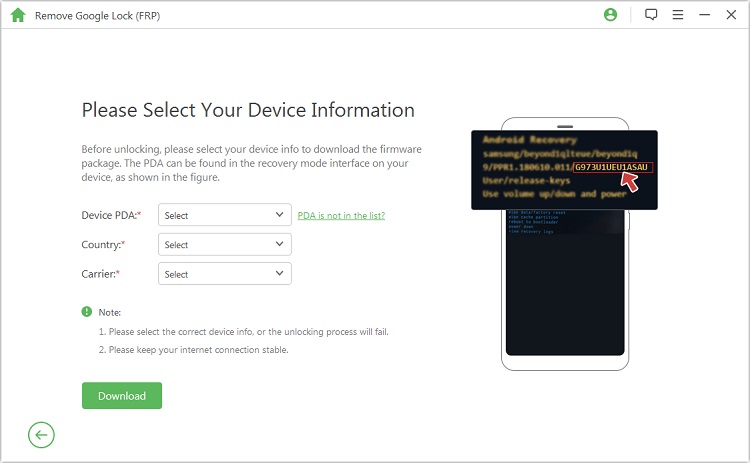 Step 3. Install Data Package
Click Start to Extract when it finishes downloading. It will start installing the package when extraction completes.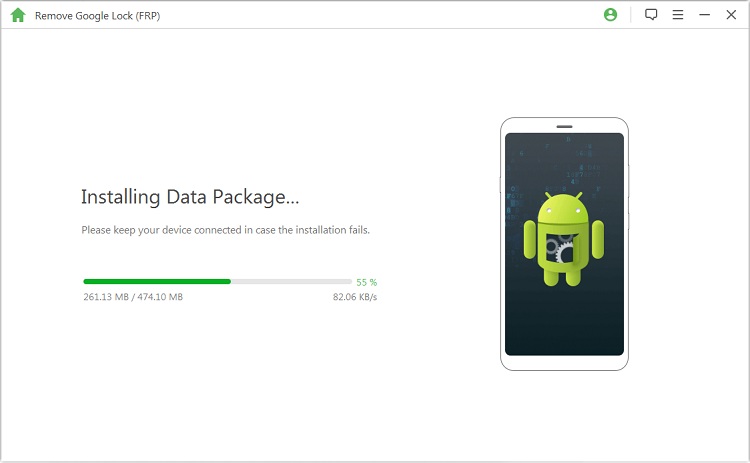 Step 4. Open Some Settings on Your Phone
Next, follow the instructions to turn on the USB Debugging & OEM Unlock on your device. Then follow the steps to reset the phone.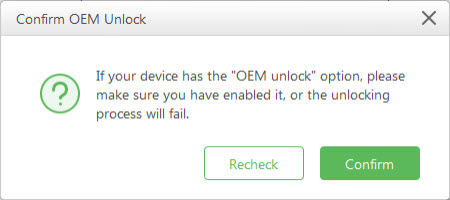 Step 5. Install Firmware Package to Unlock
Lastly, LockWiper will download the unlocking package. Let LockWiper extract the package once finishes and then unlocking process will start. Once completed, you're free to set up a different Google account on your device.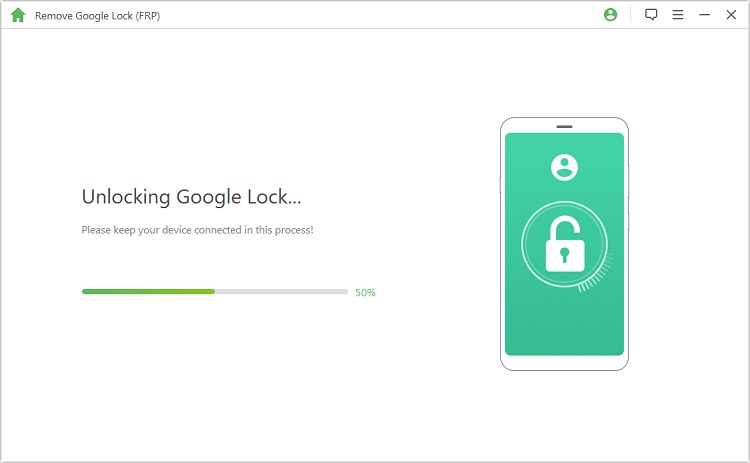 Wrap Up:
Realterm FRP bypass program will successfully bypass the Google verification progress only when you set up some settings aright on Realterm. It's not a good option if you know little about PC technologies. Nothing makes life good than automation. iMyFone LockWiper (Android) FRP unlock will give you the support you need to remove Google Realterm FRP lock without password, and it's far better than any other methods.