How do you feel when your Android phone's password/pattern is locked and you can't remove it? It's a really irritating condition, right? Yes, locked pattern/password is such a problem that cannot let you access into your phone. So you cannot operate your phone as per your need. Don't worry, in this article, we're going to show you how to unlock android phone without PIN.
Can I Unlock Android Phone without PIN?
Our phones are personal devices we often secure our phones with a PIN, password or pattern. We obviously want to keep strangers, stalkers and even friends and family off our personal data such as messages, photos, and videos in a case if you forget your lock screen pattern it's the really terrible condition. This article explains how to unlock android without a PIN.
Solution 1: Unlock Android Phone without PIN Using Unlock Tool
iMyFone LockWiper (Android) screen lock removal is a tool that can unlock Android phone without PIN  in just a minute. It can be operated in a Windows computer or Mac PC, people don't need to worry if someone put a wrong passcode in their phones, as they can always fix it using the magic tool here.
Features of iMyFone LockWiper (Android)
It offers flexible unlock mode for all Android device screen locks such as PIN, pattern, password, fingerprint, and face lock.
iMyFone unlocks various kinds of screen locks without password.
Bypassing process takes just a few minutes.
iMyFone LockWiper works on more than 6000 Android devices.
Compatible with all Android OS versions.
Easy-to-use user interface.
Steps to Unlock Android Phone without PIN:
Step 1: Launch iMyFone LockWiper (Android). Click Start.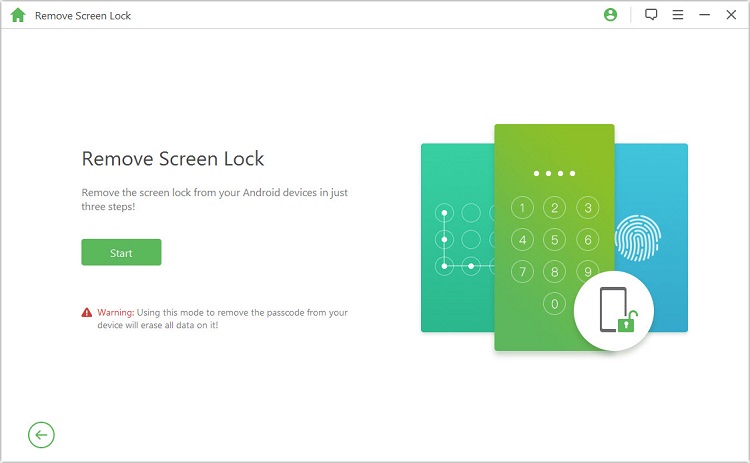 Step 2: Connect your Android device to your PC and iMyFone LockWiper (Android) will load to your device information automatically.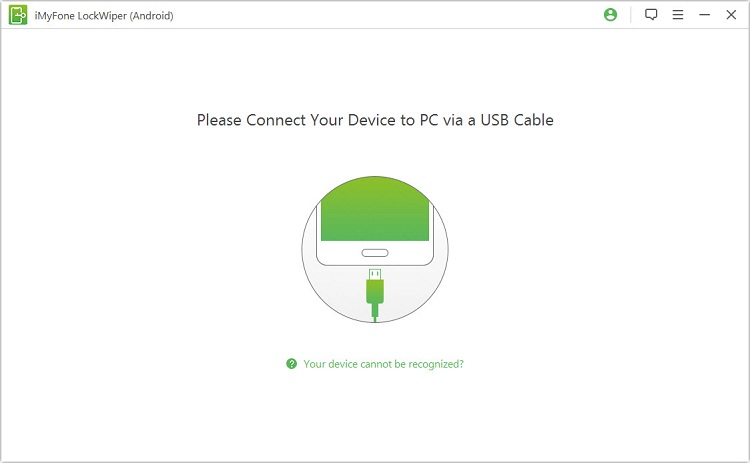 Step 3: Check that the information is correct. Edit it manually if it is incorrect. Click Start to Unlock.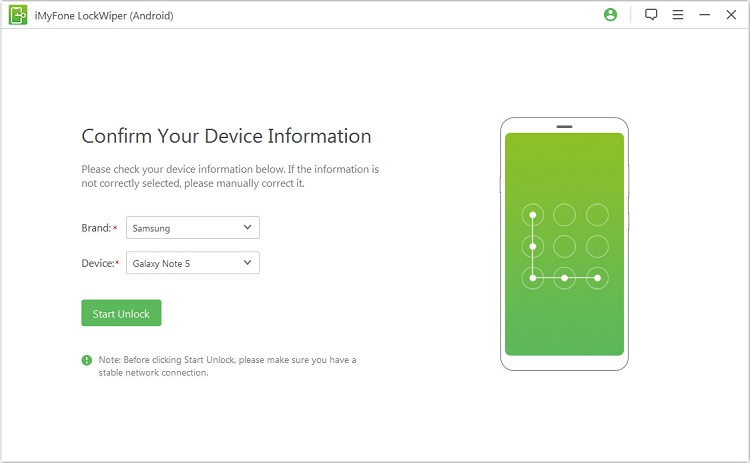 Step 4: Now you should follow the instruction to reset your device and wait for it to unlock the passcode.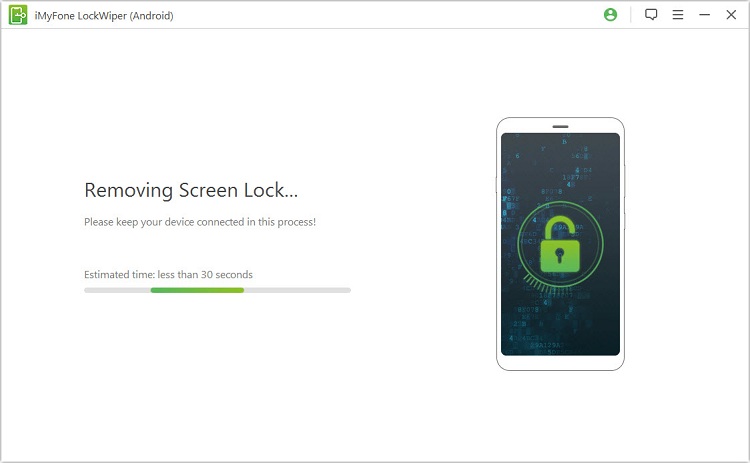 Step 5: After that process, your Android PIN will be removed.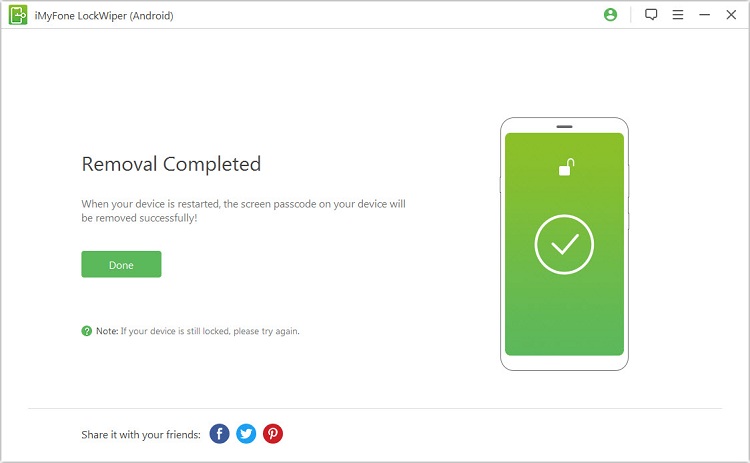 If your device is a Samsung device, then you can also unlock your device without facotry reset it, so you can keep all your data. As a powerful unlock tool, iMyFone LockWiper (Android) can also help remove Google account verfication/FRP lock easily.
Solution 2: Using Forget My Passcode Feature
If you have an Android you can reset your passcode through the lock screen. This feature uses your Google account and there are some steps how to unlock Android phone without PIN using forget my pattern feature:
Steps
Step 1: Input the wrong pattern into the lock screen until you see you have made several unsuccessful attempts. Try again in 30 seconds message will appears on screen.
Step 2: Then just tap on Forgot Pattern and you will see a prompt to enter your Google account information.
Step 3: Then type your email address and password.
Step 4: When you enter your Google account you have the option of resetting your lock screen pattern.
Step 5: Now just tap on the Sign in tab, then go to the Screen Unlock settings and set a new lock screen pattern.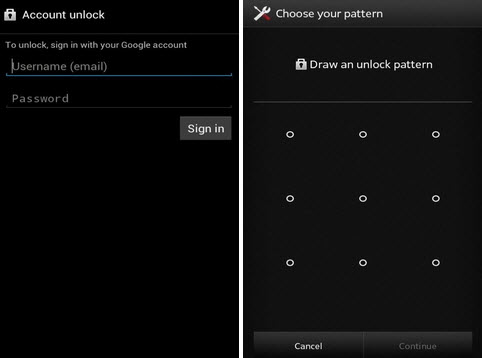 Solution 3: Using Your Backup PIN (Older Android Version Only)
Android devices have an option to bypass the lock screen using a backup PIN. Therefore, if you know the the backup PIN of the device, then you can easily fix the forgot Android PIN issue.
Steps
Step 1: Simply enter the wrong pattern or PIN on your phone to get a "Forgot Pattern/Password" option.
Step 2: Tap on it to continue.
Step 3: You would be provided options to unlock your device via your backup PIN.
Step 4: Now at the end just enter the 4-digit PIN to unlock your device.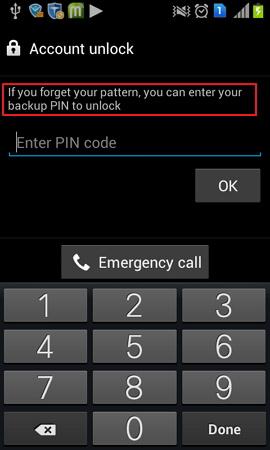 After that you have unlocked the device you can go to its security settings and set a new password.
Solution 4: Using Android Device Manager
Android Device Manager unlocks your Android phone. All you have to do is to enable ADM on your phone. Android device manager is capable of unlocking your phone without PIN within a small amount of time, thus saving you from all the troubles.
In a case if you have by any chance forgotten the pass code Android device manager has the potential to unlock Android phone without PIN. The whole procedure is simple because you just need a Google account to set .
How to unlock your phone using the ADM:
Step 1: First you should Visit google.com/android/devicemanager on your computer or any other mobile phone.
Step 2: After that just Sign in with the help of your Google login details that you had used in your locked phone as well.
Step 3: In step 3 the ADM interface, choose the device you want to unlock and then select "Lock".
Step 4: At that point enter a temporary password and click on "Lock" again.
Step 5: Now you will be able to see a confirmation below the box with the buttons - Ring, Lock and Erase.
Step 6: After that you will now be able to see a password field on your phone screen. Enter a temporary password to unlock your phone.
Step 7: when you enter temporary password and get access now visit your phone's lock screen settings and disable the temporary password.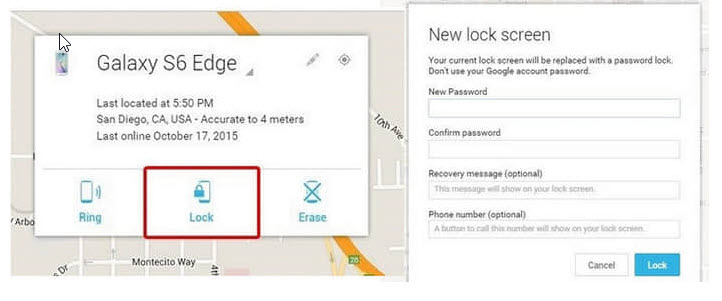 Congrats! At that movement Android phone manager successfully unlock your phone.
---
You have completed for methods on how to unlock Android phone without PIN, make sure to select the way that bests soothe you. Generally speaking, don't panic if you find yourself in a situation when you are unable to unlock your Android device. By utilizing one of these steps listed above, unlocking your Android device shouldn't be a problem.