( Reviewed by 381 Users )
It saved my iPhone!
Easy to operate.
Very powerful tool
It is really helpful!
Awesome!!!
This software is reliable
Add My Review
( Reviewed by 381 Users )
User Reviews of iMyFone LockWiper
iMyFone LockWiper is a top-rated passcode unlock tool which helps more and more users easily unlock their iOS devices screen lock just in minutes.
By Gigi 2018-06-17

I bought a second hand iPad which is really cheap. But it has screen locked. I tried many times and it was disabled. LockWiper solve my issue. 5 Star to this software.

By leo 2018-06-17

This is great! I could't remember the passcode on my iPhone? This software help me out of the issue. Recommended!

By Sarah 2018-06-16

This software is really easy to be used!!! My iPhone 7 was locked and I forgot my 6 digit password. My friend told me to use this tool, I think it is really helpful. Now, I can get into iPhone without enter the password.

By Nishantha 2018-06-15

Amazing, LockWiper is so easy to use. I though I needed to send my iPhone for repair. but I finally fixed it by myself with this LockWiper.

By SHANE 2018-06-15

Finally, I found a tool to remove my lock from an old iPhone 6s. Perfect. And thank you for your 50% off offer.

By Benjamien 2018-06-14

My iPhone was locked due to input many times wrong password, I emailed the support and they told me they will release the software that can solve my problem easily. Today I got it, so nice!

By Alison 2018-06-13

My friend changed the passcode on my iphone and forgot it. LockWiper is great, it helped me remove the passcode and I can set a new one.

By Tiny 2018-06-13

I'm not so good at computer operation for most of software, but iMyFone LockWiper is so easy to use, just one-click and several minutes, if succeed unlocking my disabled iPhone 6s! --thanks

By Benjamin 2018-06-12

Perfect iPhone passcode remove tool. My iPhone was disabled after I entered the wrong password several times. With LockWiper, I unlocked my iPhone quickly.

By Vicky 2018-06-11

iMyFone LockWiper helps me a lot! I collected my iPad mini as a gift, but I am unable to unlock it. Now I can access it!
Other Users Are Also Downloading
iPhone Data Eraser
Ultimate tool to erase iOS devices and release the space
iPhone Transfer
Freely transfer media files between iPhone and computer/iTunes
iOS/Android Location Changer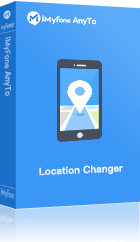 Click to change GPS location to anywhere in the world for iOS & Android devices.