( Reviewed by 381 Users )
It saved my iPhone!
Easy to operate.
Very powerful tool
It is really helpful!
Awesome!!!
This software is reliable
Add My Review
( Reviewed by 381 Users )
User Reviews of iMyFone LockWiper
iMyFone LockWiper is a top-rated passcode unlock tool which helps more and more users easily unlock their iOS devices screen lock just in minutes.
By Zaniyah 2023-01-22

I love it and I always use it

By RounakSap 2022-10-03

It's good

By paulsusaia 2022-09-09

nice

By Nenad Krajcar 2022-08-30

Dear Sirs, I am not your customer but I decided to write to you regarding few questions I have about the software you selling. I have iPhone 12, and it is locked. I mean i tried 3 times with passcode and with the face ID. I forgot the passcode and it doesn't recognise my face identification. Can you guarantee by using your program I will be able to unlock it? As well I forgot my password for Apple and I can't do anything with Apple cloud or iTunes! I tried on other machines but I can't. Thank you! Nenad Krajcar

iMyFone replied:

Nenad Krajcar, thank you for your question. In your case, you can download iMyFone LockWiper to take a free trial to see whether your device is support or not. Than you can decide whether to buy or not. LockWiper is designed to unlock iPhone screen passcode without any passwords. Hope it help.

By Ale 2022-08-15

Awesome

By Mannat 2022-08-08

Good

By Behzad 2022-07-21

بسیار عالی و کار آمد

By Jimmijo Bennett 2022-04-20

Fantastic

iMyFone replied:

Hi Jimmijo, thank you for your appreciation of the product, iMyFone LockWiper will continue to provide better service.

iMyFone replied:

Hi danya, we are glad to receive your affirmation of the product, iMyFone LockWiper will continue to provide better service.
Other Users Are Also Downloading
iPhone Data Eraser
Ultimate tool to erase iOS devices and release the space
iPhone Transfer
Freely transfer media files between iPhone and computer/iTunes
iOS/Android Location Changer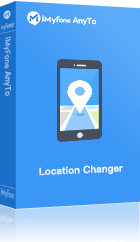 Click to change GPS location to anywhere in the world for iOS & Android devices.