It's usually an annoying glitch when your iPhone keeps snapping back to PIN lock screen especially when you need to complete a process. You may have asked this question:What causes iPhone keeps going back to lock screen issue?
Some of the possible causes of this problem:
The reason for this problem is majorly the iOS version you are using. Updating or downgrading to the latest or earlier version of iOS have been reported to solve this issue.
It can be due to corrupt iOS settings. You can reset all iOS settings and restart your iPhone to correct this error.
If you used software to unlock your secondhand iPhone, then this may be due to poor iPhone unlocking process. Using the right tool can solve this problem.
It may be caused by some apps that send notifications at a specific time of day.
Part 1: Try Force Reboot to Fix "iPhone Keeps Going to Lock Screen"
The following steps describe various ways to reboot different versions of iOS devices.
For iPhone 8, X and 11: Press the Volume Up button and quickly release it, then press and hold the Volume Down button and quickly release it, and finally press and hold the Power button until Apple logo appears on your iPhone screen.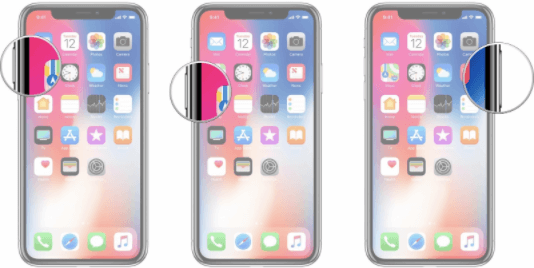 For iPhone 7: Simultaneously press the On/Off button and the Volume Down button as the screen turns off and then turns back on and shows the Apple logo.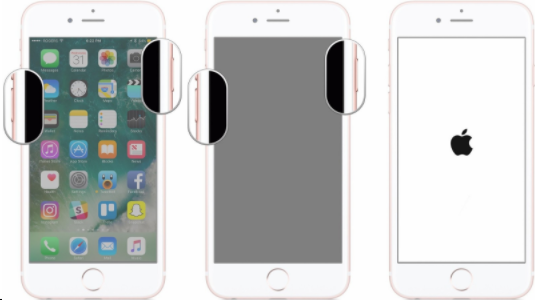 For iPhone SE/6s and earlier versions: Instantaneously press the Home and Power button, keep holding them until you see the Apple logo.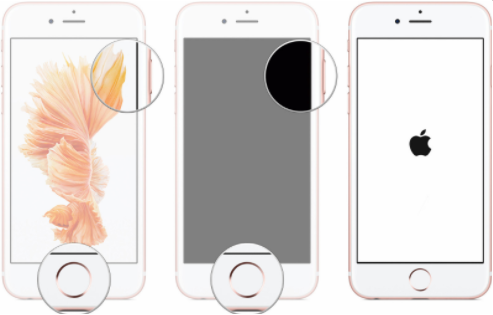 Part 2: Try Reset Settings to Fix "iPhone Keeps Going to Lock Screen"
You can reset your iPhone iOS settings by following these steps:
Go to the Settings app and click on it.
Click "General > Reset > Reset All Settings".
Enter your Apple Password and confirm your request.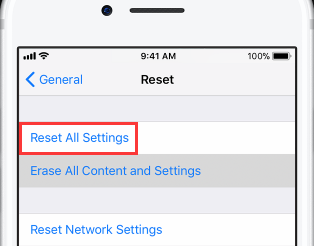 Also Read: What Happens If I Reset All Settings on iPhone >>
Part 3: Try Update to iOS 12 or Later
Updating your iOS to the latest version can help to solve 'iPhone keeps going to lock screen" issue.
Step 1: Launch iPhone Settings app from your Home screen.
Step 2: Click "General > Software Update > Download and Install".
Step 3: Enter your Apple ID passcode, tap Agree to the Terms and Conditions and then tap Agree again to Confirm.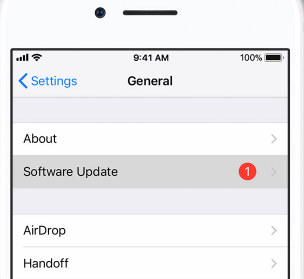 Also Read: How to Download and Install iOS 12/13 IPSW File on iPhone >>
Part 4: Try Change the Time Zone
You can try changing the time zone to another country where it is currently yesterday. One thing should be noticed that after you have changed the time zone, your iPhone will crash one more time. But it will be fine after this crash. You can restart your iPhone when the crash happens.
You can follow the steps to reset the time zone:
Step 1: Go to the Setting app on your iPhone. Then click on "General > Date & Time". Generally, your iPhone is set automatically on Date & Time. First turn off "Set Automatically", then click on "Time Zone".
Step 2: Type in a city where it is still yesterday and select it.
Step 3: Then you can see that the time has changed here.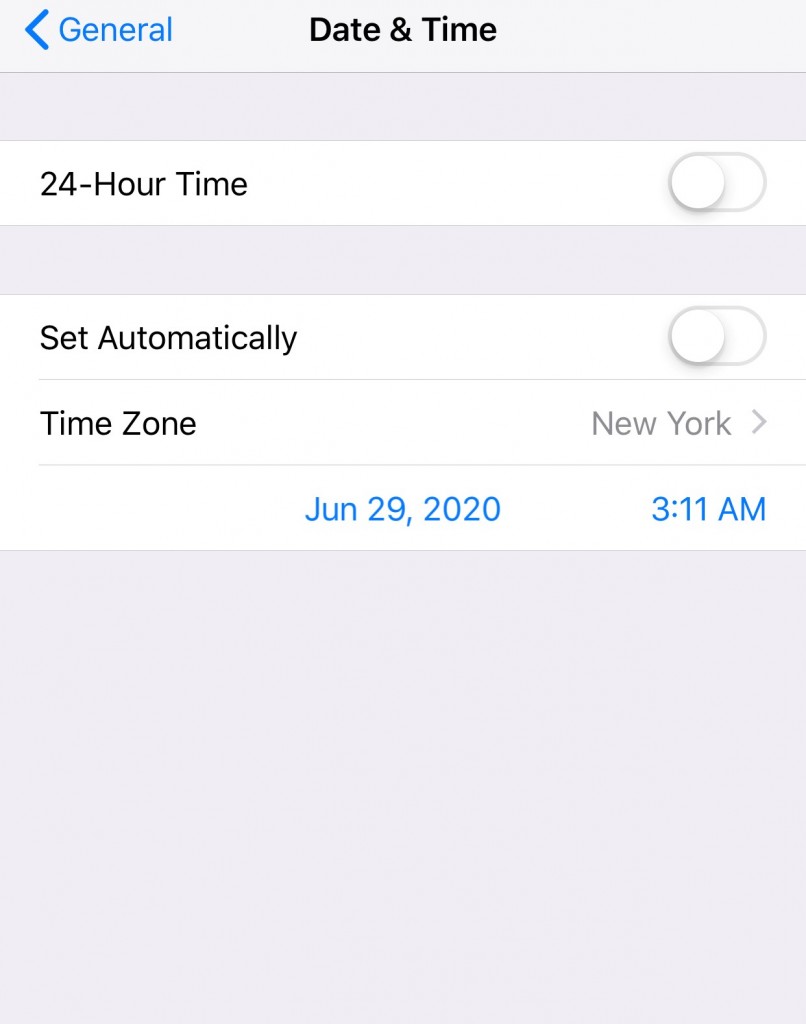 Note: it might not solve the problem if you set the time back to your own city time zone. In this method, you may be bothered by the trouble of incorrect city time.
Also Read: Do iPhones Automatically Change Time Zones? >>
Part 5: Try Turn Off Notifications
It seems to many people that this issue can be caused by some apps that send notifications at specific times of the day. You can turn off all the notifications in the Setting app. Or you can only turn off the apps if you can find out which apps are causing the problem. You can follow these steps:
Enter the Setting app on your iPhone. Then click on "Notification". Here, you can choose which apps to turn off the notification. Or you can turn off all the notifications for a higher chance to solve the problem. Turn off notification one by one for the app that you need notification the most. It might also work for you.
This method is by far the best solution that solves the problem that iPhone keeps going to lock screen. Many people solve this problem after they failed to fix the issue via the 4 methods above.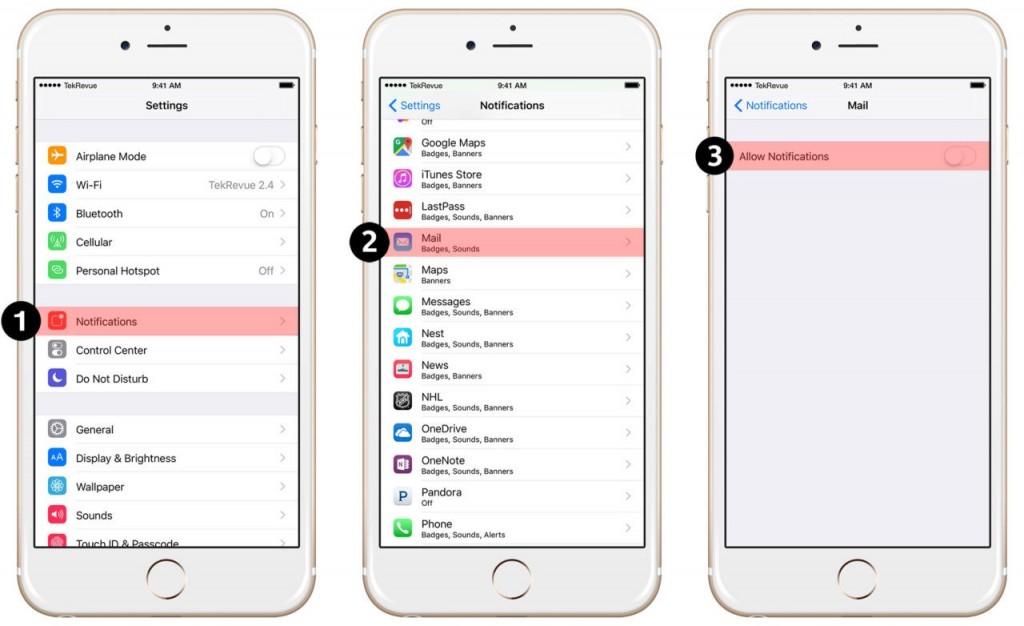 Also Read: Text Message Notifications Not Working in iOS 13/12? >>
Unltimate Soluton: Unlock Screen Lock Fast & Safe
Here's going to recommend you a fantastic tool iMyFone LockWiper. It can hepl you use the iPhone even when the screen is locked. This tool can reset all contents and settings on your iPhone to make it fresh from the box. You won't have any issue when or after using it.
Benefit A Lot from LockWiper
Steps to Factory Reset iPhone without Passcode
Step 1. Download and install iMyFone LockWiper on your PC/Mac. Launch the program, click the "Unlock Screen Passcode" tab. Then click "Start" to continue.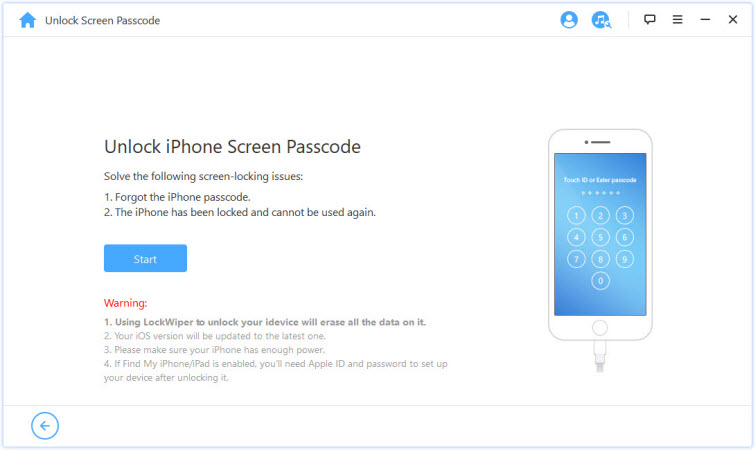 Step 2. Connect your iPhone using a USB cable.
Step 3. Download the firmware package for your iPhone. Click "Download" to proceed. After the download and verification, click "Start to Extract".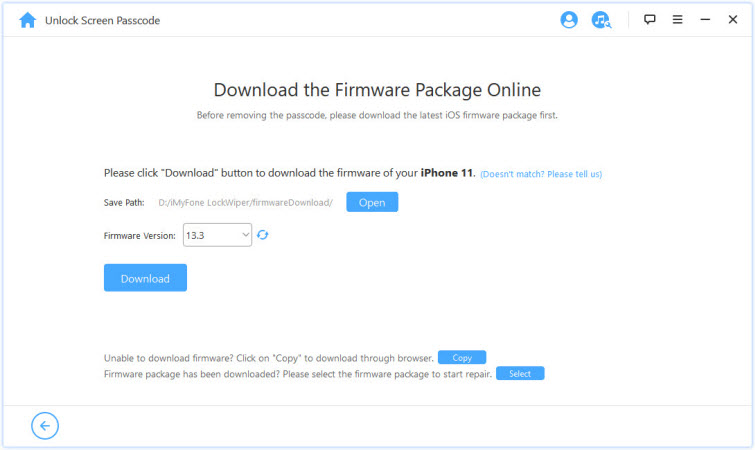 Step 4. Click "Start Unlock". Then, carefully enter "000000" into the box, and click "Unlock".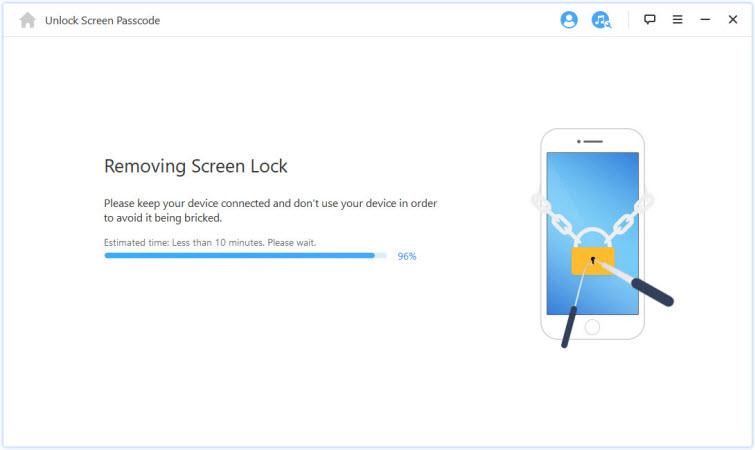 Step 5. This would totally reset your iPhone to factory default and the lock will be removed from your iPhone.