Let's assume that you have already forgotten your iPhone passcode. This does happen to a large number of people. It is understandable though. You have to keep track of a large number of passwords. You have your social media accounts' passwords, email accounts' passwords, and passwords for your computer and mobile devices. Forgetting some of these passwords is a possibility.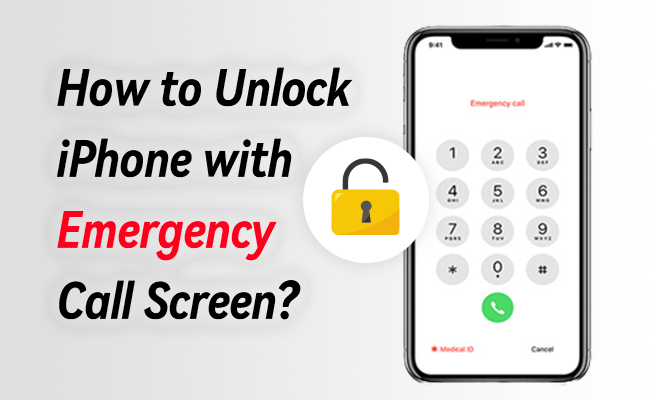 If you are on an old iOS version, it is possible to unlock your iOS device quite easily without the need for a password using an emergency screen lock trick. In this article, we will be showing you how to unlock iPhone with an emergency call screen. However, does this trick really work?
iMyFone LockWiper
Download now to unlock an iOS device of all iOS versions without passcode.
How to Unlock iPhone with Emergency Call Screen (Only for iOS 6.1)
Does Emergency Call Work to Unlock iPhone?
The answer to this question will vary depending on the iOS version running on the iPhone you need to unlock. If you are on an old iOS version, that is, iOS 6.1, the emergency call trick can help unlock your iPhone. This is a loophole Apple discovered and decided to fix in its later iOS versions. Therefore, if you have a more recent iOS version, the trick might not work for you. But, don't worry. Even if the trick fails to work for you, we will show you another easier and better way to unlock your iOS device without the need for the emergency call trick.
Note: Even though the trick below may work to unlock an iPhone running on iOS 6.1, it will not give you complete access to your iPhone. The trick will only allow you to gain access to the photos, phone dialer, and the contacts. If you try to access other features of your iPhone, you will be taken back to the screen lock.
Steps to Unlock iPhone with Emergency Call Screen
Step 1: Slide to unlock your iPhone. Type any passcode. The passcode has to be wrong for this trick to work.
Step 2: Cancel the iPhone passcode screen. Again, slide to unlock and instead of entering another passcode, tap the Emergency Call button. Hold the Power button until the turn off slider appears. Tap Cancel. You should notice that the taskbar available at the top of the iPhone screen changes to light blue.
Step 3: Dial 112 (an emergency number like 911), click the emergency call button and immediately after, click the Cancel button. Press the power button and release it immediately to turn off your iPhone screen.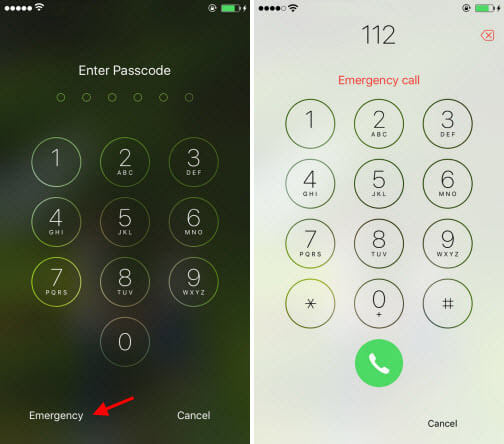 Step 4: After the screen is off, press either the Home or the Power button to turn it on. Slide to unlock again. Hold the power button for approximately 3 seconds and then click the Emergency Call before the turn off Slider appears on the screen. This should unlock the iPhone.
How to Successfully Unlock iPhone (For All iOS Versions)
Immediately after learning about the loophole in iOS 6.1, Apple did release an Update, iOS 6.1.2, which fixed the issue. This means that the trick is no longer applicable in most of the iOS devices. However, this does not mean that unlocking your iPhone is impossible if you cannot remember your passcode. You can unlock an iOS device without a passcode using a passcode wiper tool known as iMyFone LockWiper iPhone Unlock. It works with all iOS versions including the most recent iOS 16.
Also, if you have iMyFone LockWiper on your computer, then you can also use it to unlock Apple ID without password on activated devices like iPhone, iPad and iPod touch.
LockWiper Successfully Unlocks iPhone Every Time
Instantly unlock locked or disabled iPhone without entering any passcode for all iOS versions
Support to unlock any lock type: 4-digit/6-digit passcode, Face ID, Touch ID, custom numeric code, etc.
Support to remove Apple ID/iCloud on devices that is already activated without password
Successfully unlock any iDevice even when the screen is broken or unresponsive.
Run fast to unlock iPhone in a few simple clicks
Also get you out of these troubles: iPhone is stuck at recovery mode, white/black screen, or Apple logo, etc.
Video Tutorial about 3 Steps to Recover/Reset iPhone Passcode without Losing Data
Steps to Unlock iPhone without Any Passcode
Step 1: Tap the "Try It Free" button above to install iMyFone LockWiper. Choose Unlock Screen Passcode mode.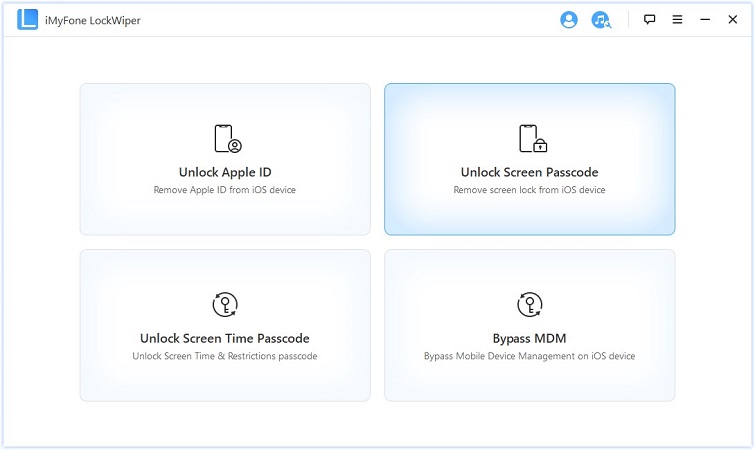 Step 2: Open it and tap Start. Then connect your iPhone to the computer using your USB cable.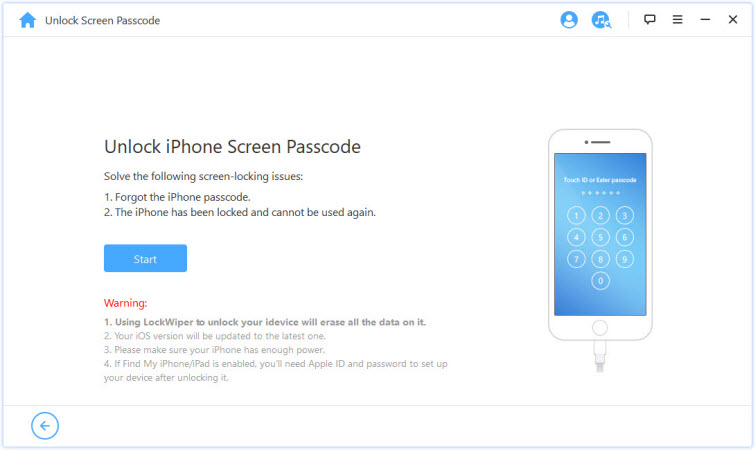 Step 3: Let it load your device information and confirm. Click Donwload to continue.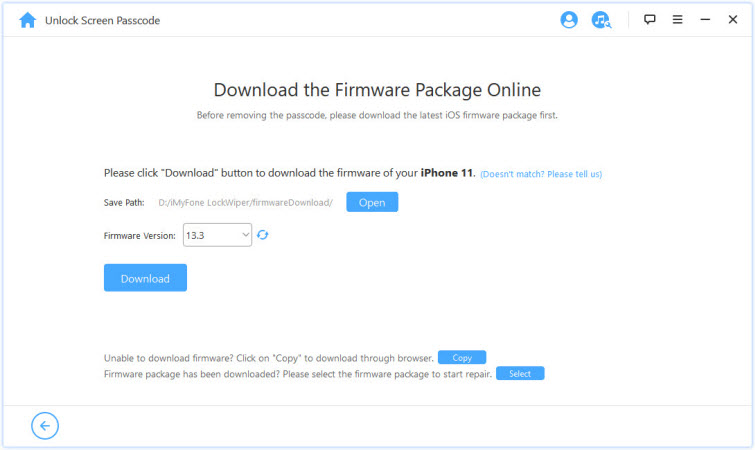 Step 4: Let it download and verify the firmware. On the next screen, click Start to Extract.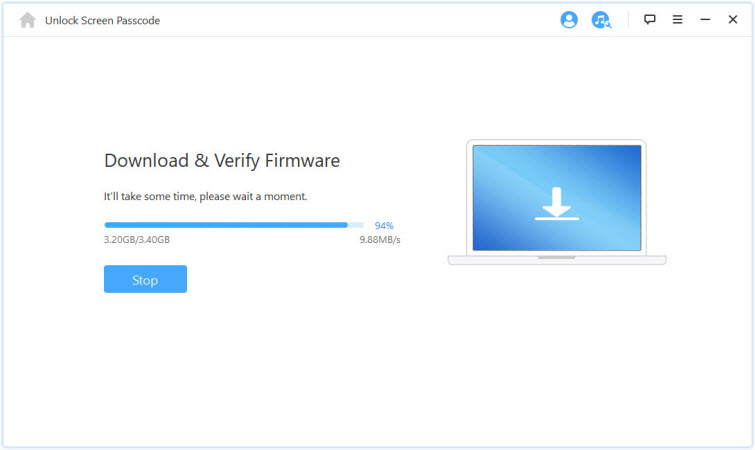 Step 5: Click Start Unlock after the extraction.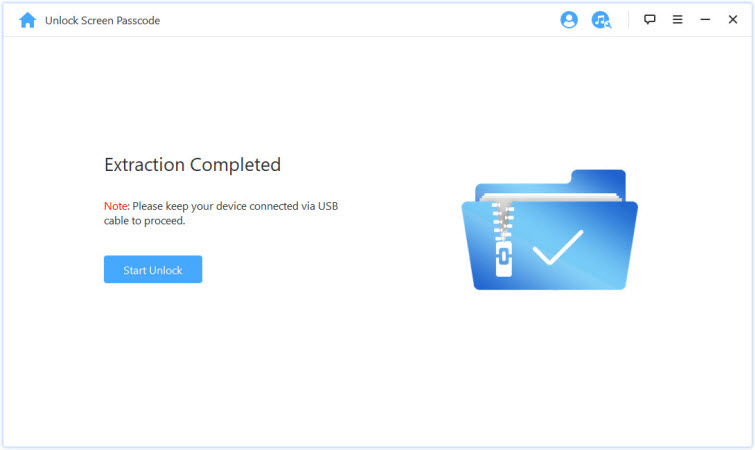 Step 6: In the text box, enter "000000" to confirm and then click Unlock. Give LockWiper some few minutes for it to complete the unlock process.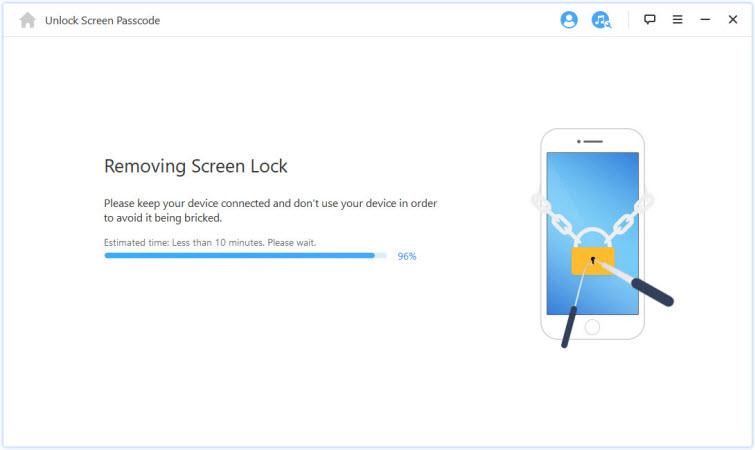 Why You Should Try iMyFone LockWiper
It offers a free trial for you to help you unlock your iPhone/iPad/iPod touch. As an unlock tool, it helped millions customers unlock their iOS devices and received positive comments from all over the world.