With a new iPhone model coming out once a year, many fans of Apple's products often wonder if the next new release will make their current phone obsolete. The reasoning behind this once a year release is done to keep all phones up to date, with the latest available features in smartphone technology.
For instance, it is rumored that Apple's 2020 iPhone (iPhone 12) will feature OLED displays, will come with 3D sensing, and may even support 5G connectivity. However, just because a new model is released, doesn't necessarily render your iPhone model useless or unusable. Let's explore what it means to have an obsolete phone, how to tell if your iPhone is obsolete, and what to do if it does become obsolete.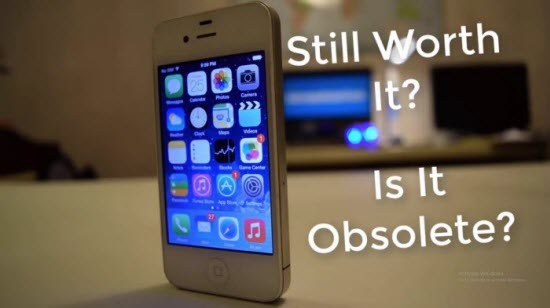 Part 1: What Does "iPhone Obsolete" Mean?
When an iPhone becomes obsolete, it means that the product has been discontinued for more than seven years and, all hardware service to these devices is also discontinued. This means that service providers cannot obtain parts for these devices and no technical support is provided either. A product that is considered "vintage", is one that has not been manufactured in five years but less than seven years prior. It will receive hardware support if it was bought in the state of California within that time frame.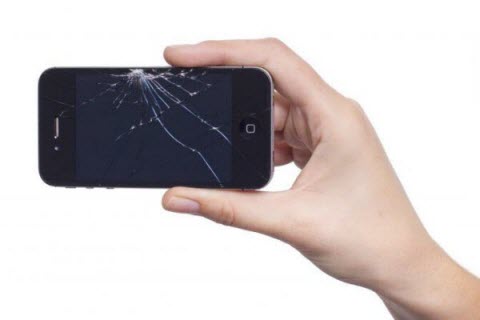 When dealing with Apple Retail Stores in Europe, Canada, Latin America, and Asia-Pacific regions, vintage and obsolete devices have no distinction between the labels. All are considered obsolete. If an individual's iPhone breaks or malfunctions in some manner, they would have to either fix it using third-party software, or have an unauthorized smartphone repair service technician take a look at it. Also, iOS won't be updated on obsolete iPhone. For example, iOS 13.3 won't install on the old devices.
Part 2: iPhone 6 Obsolete? How to Check if Your iPhone is Obsolete
The easiest way to check to see if your iPhone is obsolete is by visiting Apple's Vintage and Obsolete Products page. It is a support page that can be found here and outlines all products that are discontinued. This page is generally updated once a year when the new model of iPhone is announced, in around September or October. While the iPhone 6 is not currently listed, it was introduced back in 2014, meaning that it is going into its sixth year come September 2020. So, what does this mean for the iPhone 6 which was introduced back in 2014?
It is likely that the iPhone 6 will be labeled as a vintage device, due it coming into its sixth year since being manufactured. All vintage devices are discontinued, meaning that they are no longer being sold or being manufactured. Once 2021 comes around, the iPhone 6 will have hit the seventh year and will have its label changed from vintage to obsolete. It is important to note that vintage and obsolete labels mean the same thing worldwide unless the phone was bought in California. Another big problem is that you can't update iOS anymore. For example, the newst iOS 13.3 won't install on iPhone 6/SE/5C.
Part 3: What to Do Before Your iPhone Becomes Obsolete?
If the next roll out of iPhone models is going to render your iPhone model obsolete, there are a few things you need to be aware of. First off, your phone is going to be more open to security vulnerabilities and second, the applications you have installed on it are likely to stop receiving updates as developers will abandon the older operating system. The longer you have the older phone in operation, the more insecure it is going to become as the system goes unpatched. However, there are a few things you can do to help squeeze out more life from the older version.
Get the latest iOS version before Apple releases newest iPhone model and install it immediately. This will patch any serious vulnerabilities.
Double check that all of your applications are updated to the latest version possible for your iPhone model.
Stop using built-in applications like Safari, as these will also be outdated and may expose you to risk. Instead, use third-party applications that work with the iPhone 6 but are updated to their latest version. Yes, this will take some research.
Consider setting up a guest network on your home internet and connecting only your soon-to-be or already obsolete device to it. This prevents hackers from getting access to other devices on your Wi-Fi network.
Consider installing a VPN to help filter out harmful websites.
Part 4: Obsolete iPhone Doesn't Receive iOS Update - How to Update Using PC Software?
One of the main issues that Apple users have with obsolete/vintage iPhones is that they cannot update the iOS version anymore. One way to get around this is by using third-party software like iMyFone LockWiper, which allows you to update the iOS. It can instantly remove various locks from your iPhone, iPad, or iPod touch without an Apple ID or passcode. You can use LockWiper's "Unlock Screen Lock" mode to update your iOS version without any password.
LockWiper: Your Best Choice to Update iOS on Obsolete iPhone
Update the iOS version after you unlock the Apple ID on obsolete devices.
Remove the iOS lock screen on obsolete/vintage devices without a passcode.
You can change the Apple ID to a different one or create a new one altogether.
Help you gain complete control of any iPhone, iPad, and iPod touch.
Guide to Update iOS from Obsolete iPhone within 5 Minutes in 5 Steps
Video Tutorial about 3 Steps to Recover/Reset iPhone Passcode without Losing Data
Step 1. Download the free trial version of iMyFone LockWiper for your Windows or Mac computer.
Step 2. Launch the program and choose "Unlock Screen Lock". Connect your iOS device to your computer, and hit the "Start" button to start the process.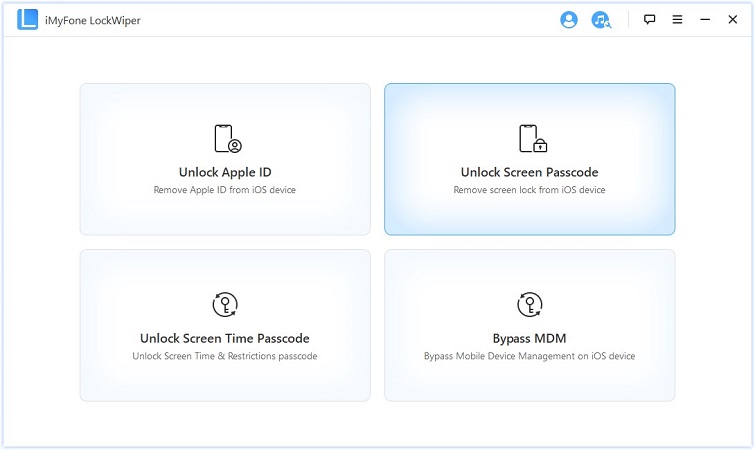 Step 3. LockWiper will automatically detect your device model and provide you with a firmware version to download. Hit "Download" and verify the firmware package.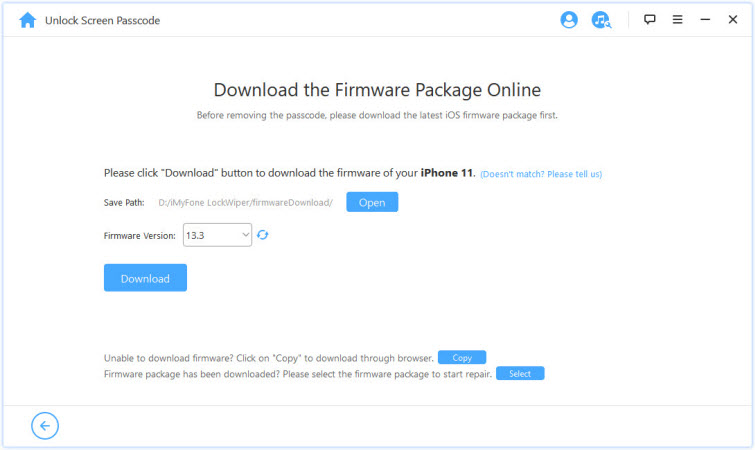 Step 4. Once verification is done, you can hit "Start to Extract". Then you can start the unlock process for unlocking the screen passcode and update to the latest version possible for your device.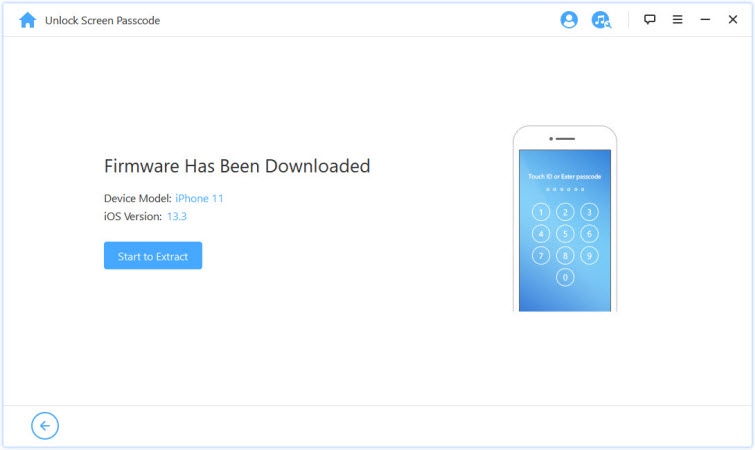 Step 5: Follow the onscreen instructions to remove the screen lock on your obsolete device. Then the iOS version will be updated.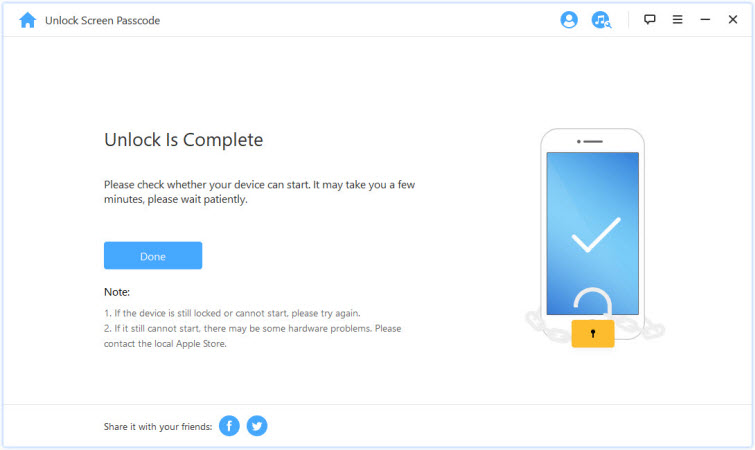 Once the lock screen has been removed, you can set it up. And the iOS version will be updated to the latest version possible for your device.
If you forget an Apple ID, have an older phone with a broken or locked screen, or have forgotten the passcode, you cannot get technical support from Apple. You can use the free trial version of LockWiper to solve any lock issue as well. If you want to know how to remove Apple ID from obsolete devices without data loss.
Part 5: How to Install Apps on an Obsolete iPhone?
While older iPhone devices may not be able to support the latest version of the iOS operating system, it does not mean that they cannot support the last compatible version of the application that you want. To download previously installed applications, do the following.
Step 1. Sign in with the Apple ID you used to buy the application on the App Store.
Step 2. On your iPhone, open up the App Store.
Step 3. Head on over to the "Purchased" tab and click on "My Purchases" to find all of the applications you have bought over the years with the Apple ID you are signed in with.
Step 4. Click on "Not on this device" to find the application you want to install and tap on the iCloud icon.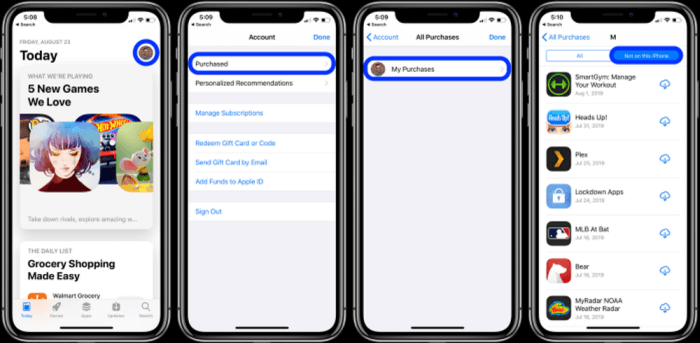 Step 5. You will be asked if you want to download an older version of this app because the current version is incompatible with your iPhone. Click the download button to get the app.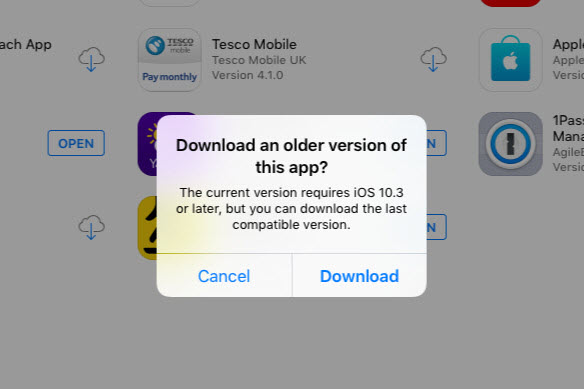 If you want an application that you've never bought or installed before and it isn't compatible with your iPhone version because it needs the latest iOS operating system, you can still get the app. However, you need to buy it on a newer device and then download it onto the older device.
Step 1. Either purchase or borrow a new Apple device.
Step 2. Sign into the iCloud with the Apple ID you are using on your older device. If you are borrowing an Apple device, the other person will need to log out of their Apple ID.
Step 3. Launch the App Store on the newer device, find the application you want and download/install it.
Step 4. On your old device, head to the App Store, find the Purchases Tab and find the app under "My Purchases". You may need to wait a bit for it to show up here.
Step 5. Find the app and tap the iCloud icon to download. Download it.
If an application has been deleted from the Apple servers, these methods will not work. Keep in mind that when downloading an older version of an application, newer features in the app may not work or may not be present at all.
Part 6: Apple Doesn't Repair Obsolete iPhones – How to Keep Your Device?
When an Apple phone becomes obsolete, you can still keep and use it as long as you are disciplined in what you use it for. The newest applications aren't going to be available and it may become a bit slower without the software upgrade, but it can still do the basic things. If you are planning on keeping your phone, do the following.
Remove all applications that will no longer be supported unless you have the latest operating system. This could be games, business applications, or financial applications. Delete the applications that you don't really need and upgrade the ones to the latest version possible for your iPhone model. Freeing up space can go a long way in keeping your older iPhone moving at a swifter pace.
Get your hardware fixed as soon as possible. If you have a broken screen, need a new case, or need a new cable, get them while they are still in stock. Getting everything fresh and in working order before the items become complete inaccessible will help make your obsolete phone last longer.
Upgrade to the latest software possible.
Consider resetting your phone to factory settings to help get the speed back. Just make sure to backup your information so that you can restore them to your phone afterwards. This can give you an extra 12-24 months.
When Will the iPhone 6S/7/8 Be Obsolete?
The iPhone 6S was introduced in 2015, making it obsolete between 2020 and 2023.
The iPhone 7 was introduced in 2016, making it obsolete between 2021 and 2023.
The iPhone 8 was introduced in 2017, making it obsolete between 2023 and 2024.
Conclusion
This article introduces almost all things you need to know about - how to deal with iPhone obsolete state, how to update iOS and install apps on an obsolete iPhone. Being obsolete doesn't mean your device is useless. Instead, with good methods and amazing tool like iMyFone LockWiper, you can have great experience of osbosolete iPhone/iPad/iPod touch as if it's brand new!