[Fixed] Screen Time Passcode Won't Reset
Category: Unlock iPhone
3 mins read
Are you still searching for the methods to fix the issues, like Screen Time passcode won't reset? Well, you should first understand what is Screen Time passcode. Simply speaking, it is a security feature on iPhone. Not only it allow you to track all the apps you use, but also you can use this feature to set restrictions on your iPhone. Sounds great, right? However, it can be a big problem when you do not remember your passcode! Now, this article will explain what is Screen Time passcode and how to reset it with passcode and without passcode.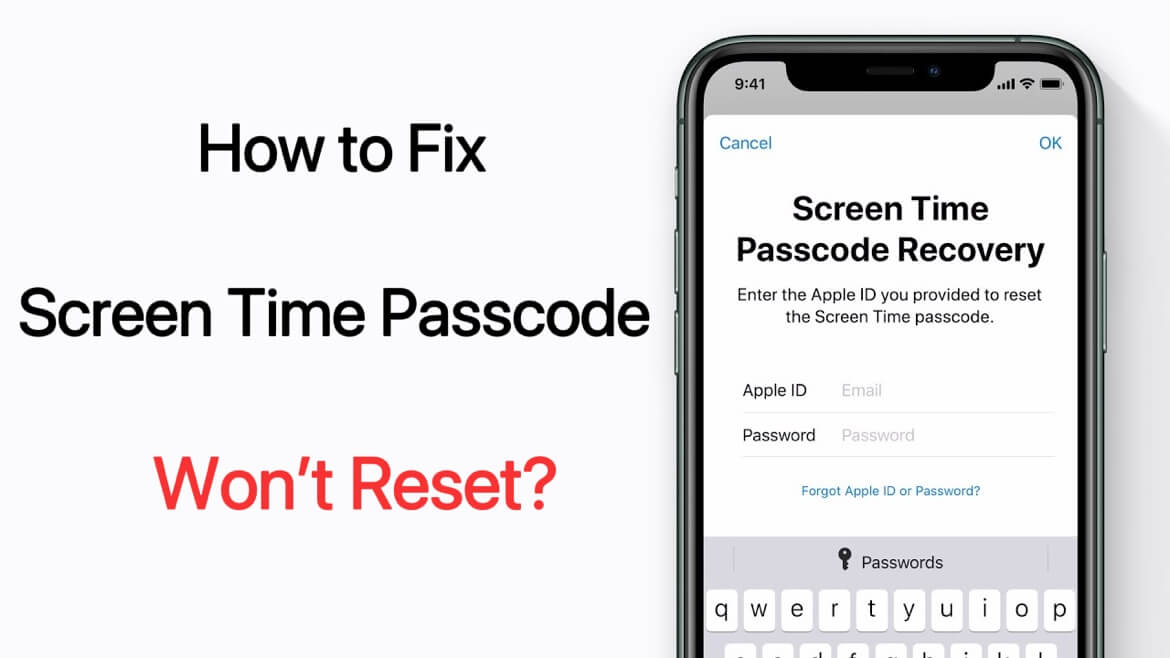 Now download LockWiper to remove all screen locks,Apple ID,MDM & Screen Time restructions without passwords!
Part 1. What is Screen Time Passcode
Screen Time passcode is 4-digit and it is different from the screen lock. It is a separate password from the one you use to unlock your device. If you want to prevent someone from changing your screen time settings or if you want to limit your time to use Phone, this feature is quite useful. You can change the Screen Time passcode easily. But what if you've forgotten Screen Time passcode? Keep reading, you will find the answer!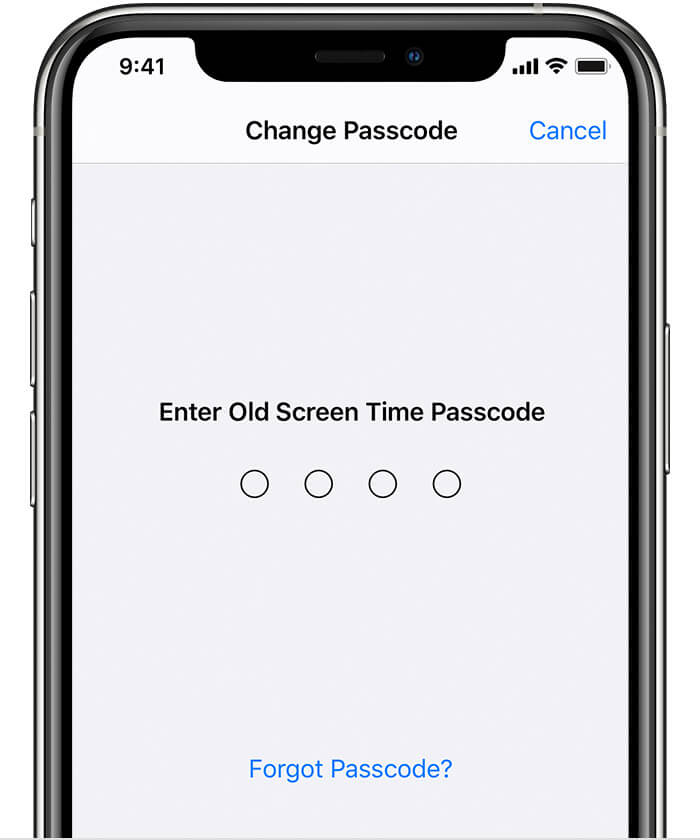 Part 2. 2 Proved Methods to Fix Screen Time Passcode Won't Reset
Screen Time passcode is easy to unlock via a third party tool when you don't remember your Apple ID password. Here, we will introduce an ultimate tool called iMyFone LockWiper to you. If you remember your password, you can use the second way below to reset Screen Time passcode.
1

iMyFone LockWiper [without Data Loss]
---
iMyFone LockWiper is a wonderful third party tool that can remove Screen Time passcode for users who don't remember their passcodes. With this program, you don't even require your Apple ID and password. It has a concise interface and the steps to unlock Screen Time passcode is easy. If you have tried other methods but found them not working, please try this tool!
Before referring to specific steps, you can also view the video below to reset Screen Time passcode.
Step 1: Download and install iMyFone LockWiper on your computer. Then, choose Unlock Screen Time passcode.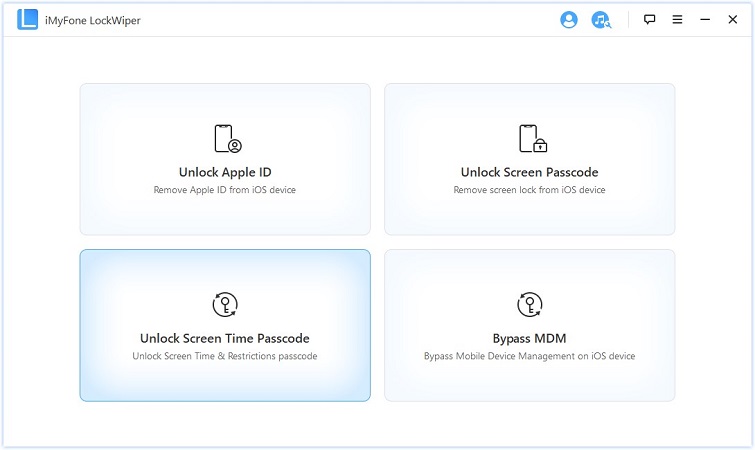 Step 2: Connect your iPhone to the computer. Click Start to Unlock to start removal process.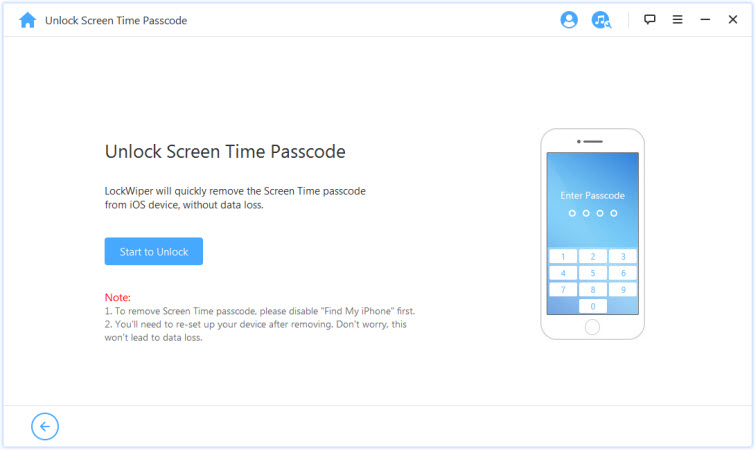 Step 3: The process will take you a few seconds. Finally, Screen Time passcode will be removed successfully.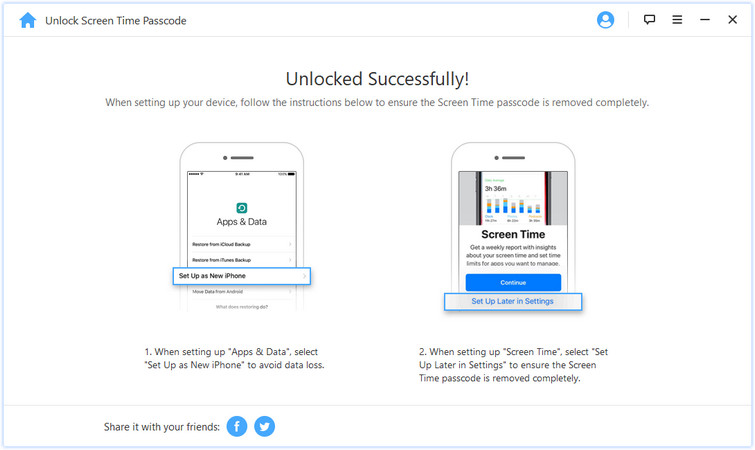 You should turn Find My off if it is turned on. After disabling this feature, the removal process will continue.
You need to set up your iPhone after unlocking. This will not cause any data loss.
2

Apple's Screen Time Passcode Recovery [Account Password Needed]
---
Before resetting, make sure your device is updated to iOS 13.4 or later.
Step 1: Go to Setting ->Screen Time and click Change Screen Time passcode. Then, you'll be given 2 choices, change or turn off screen Time passocde. Select Change Screen Time passcode.
Step 2: After that, you'll be promted to enter your current passcode. If you forget your passcode, tap on Forgot Passocde? as shown on the screen below. After getting into Screen Time passcode Recovery, all you need to do is to enter your Apple ID and Password. Then, click Ok and you can enter a new screen Time passcode.
Part 3. Bonus Tips about Keeping Kids from Hacking Screen Time Passcode
Screen Time passcode can also be used for other prposes, like controling the time children use mobile phones. So that your children will not indulge in mobile phone to play games or do other things. In this part, we will introduce 3 useful tips for you.
1

Set a Good passcode
---
When setting Screen Time passcode, you should be sure to prevent setting a easy passcode. In order to avoid being unlocked by your children quickly, you'd better not use birthdays or anniversaries as your password.
To set a password that is diffciult to decode, you can use a random one. It is important to keep this password safe and secure. And, please keep your password in mind. Otherwise, you will unable to enter password correctly.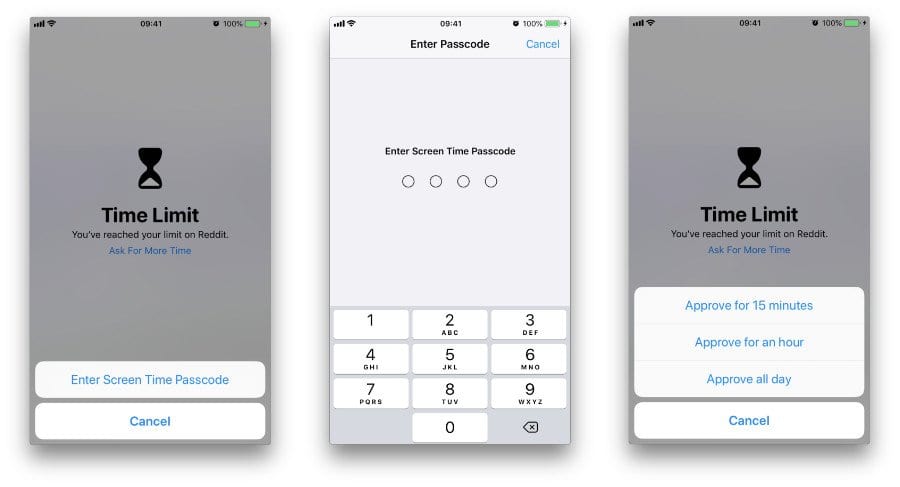 2

Set Downtime
---
One of the key features of Screen Time passcode is Downtime. This can help adults to stop kids from using mobile phone for a long time. You can make this feature more effective by enabling the Block at Downtime. After setting Downtime, your child need to ask for additional screen time from you, if they want to use iPhone for a longer time.
Step 1: Go to Settings –> Screen Time –> Family –> Your Child's Name.
Step 2: Navigate to the Downtime section. And, make sure that the Block at Downtime toggle is enabled.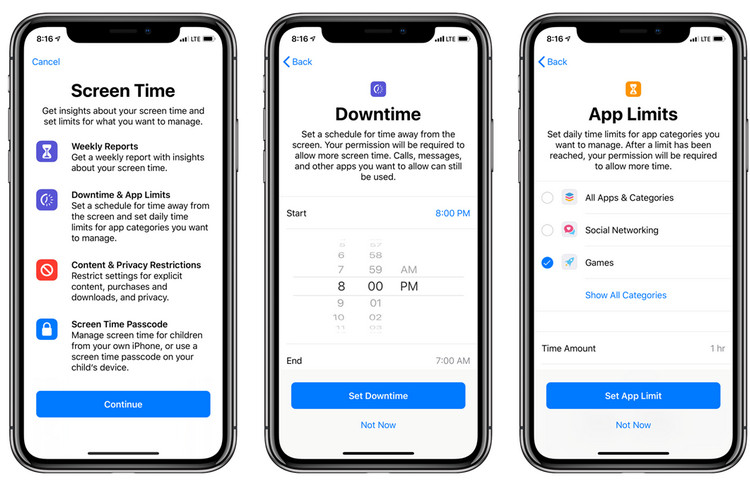 3

Enable Communication Limits
---
Another feature of Screen Time passcode is Communication Limits, which allows parents to set specific restrictions on their kid's communications. By the way, there are other similar methods that you can use to limit the time for your children, like using Strong App Limits. Here are the steps to set Communication Limits.
Step 1: Go to Settings –> Screen Time –> Communication Limits.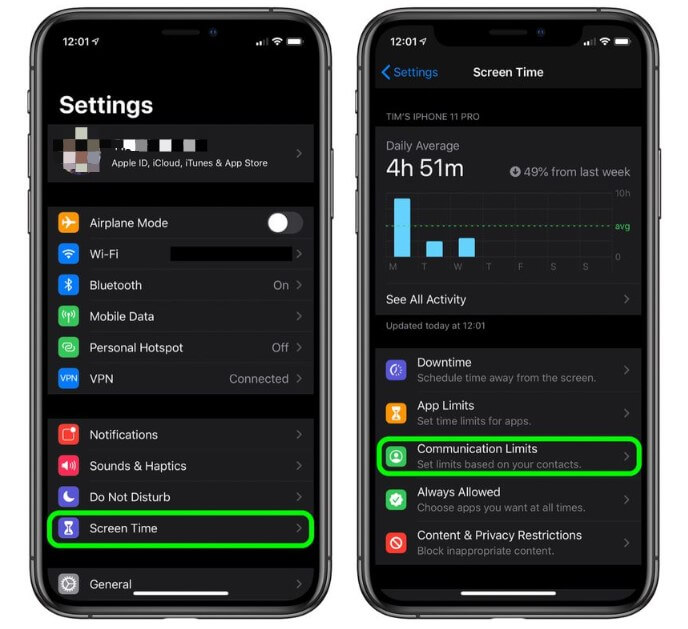 Step 2: Select During Downtime and you can choose Everyone or Specific Contacts.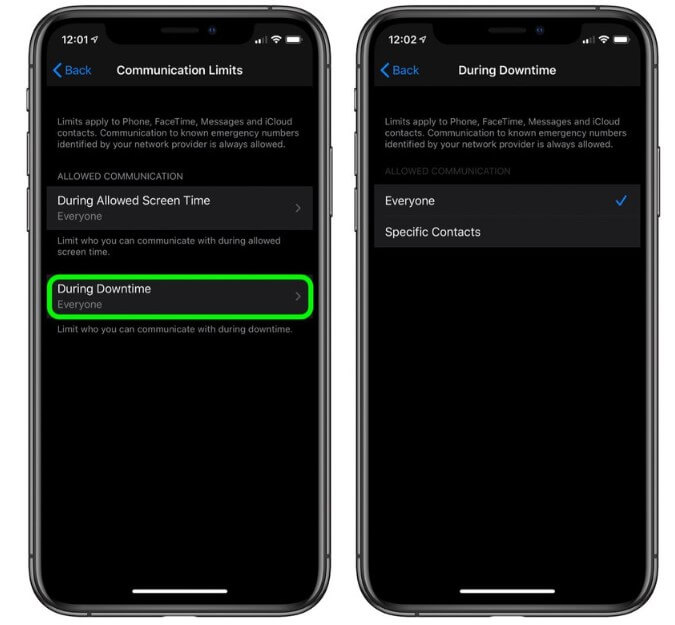 Conclusion
If you can not reset your Screen Time passcode due to forgetting your Apple ID passcode, you can use another alternative tool named iMyFone LockWiper. No matter which version of iOS you use, you can remove your Screen Time passcode quickly and easily. It can be said that iMyFone LockWiper is specifically designed to address 4 types of locks, except 3 locks we've mentioned above, it can also remove MDM fomr iPhone and iPad. So, don't miss this powerful tool!