WhatsApp can display quite a number of errors and among the most frustrating is "WhatsApp Failed out of Memory, Please try again" error. Although it is not a common error, most people who see it assume that their device or SD card has insufficient memory. Before you decide to somehow increase the memory on your device or delete some of your files, try one of the solutions we've laid out below.
1. Reboot Your Phone
One of the reasons why WhatsApp may be displaying the failed out of memory error is because your phone is not able to synchronize the data files in the internal memory and the data on the SD card. If you have been using the device for quite a while, the processes that control data synchronization on your device can fail to function as required. Rebooting your phone is just one of the ways to get the device working normally again and if this data synchronicity issue is causing WhatsApp to malfunction, a reboot will solve the problem.
2. Reduce Picture Resolutions
Another way to fix this WhatsApp failed out of memory error and stop it from appearing on your device is to reduce the picture resolution. While high photo resolution may make the photo appear clearer and better, it may also significantly increase the size of the pictures. For example, a 5MP camera with a resolution of 1952 X 2592 will produce photos of about 1MB in size. Reducing the image resolution will reduce the size of the photos. You can reduce resolution in the camera settings.
3. Delete Photos from WhatsApp Folder
The photos you send and receive via WhatsApp are stored in the WhatsApp media folders. Even when you view your friend's profile picture, it is stored in the profile pictures folder. Over time, these folders can balloon to enormous sizes depending on how often you use WhatsApp. Removing these files could clear up memory on WhatsApp, allowing it to function correctly and therefore eliminate this 'Failed Out of Memory. Please try later on WhatsApp' error.
You can use a file explorer such as ES File Explorer to locate the /mnt/sdcard/WhatsApp/media/WhatsApp images folder and delete all the photos on that folder. Do the same for videos, audio and WhatsApp voice notes.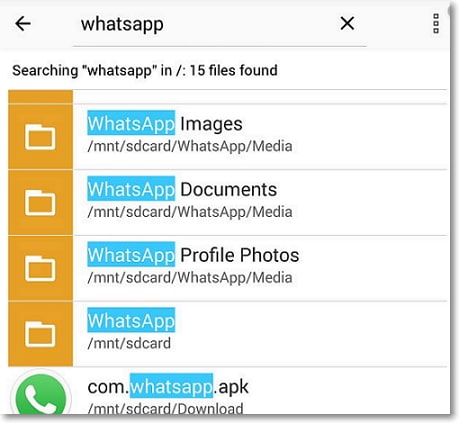 4. Unmount Your SD Card
If you have an SD card on your device, the WhatsApp program folder will likely be on it and if you experience this error, one of the best ways to fix it is to unmount the SD card, wait a few minutes and then re-insert it back on to the device. This works because it will temporarily stop all WhatsApp processes that depend on that SD card and therefore remove any bugs that may be causing the error.
Much like rebooting your device, unmounting the SD card serves to refresh the memory and can fix all errors with the card and all apps installed on it, including WhatsApp.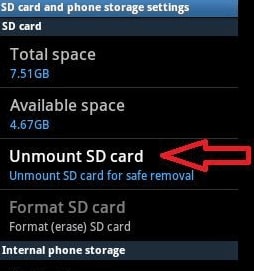 5. Backup WhatsApp Messages and Delete them to Save Storage
Since the WhatsApp failed out of memory problem can be caused by a lack of sufficient memory on your device or SD card, one of the ways you can save the storage is to create a backup of all your old WhatsApp data and then delete the data. When you do this, the App will function like a newly downloaded app and therefore will not display this or any other errors.
But finding the right method to back up all the data on WhatsApp can be difficult since most methods will only backup some of the data, making it impossible to restore the data should you need it. If this is the dilemma you're facing, you may want to try iTransor for WhatsApp. This tool is instrumental in helping you backup all the data in WhatsApp safely for free so you can easily restore later when you need to. And the old WhatsApp backup files will not be overwritten.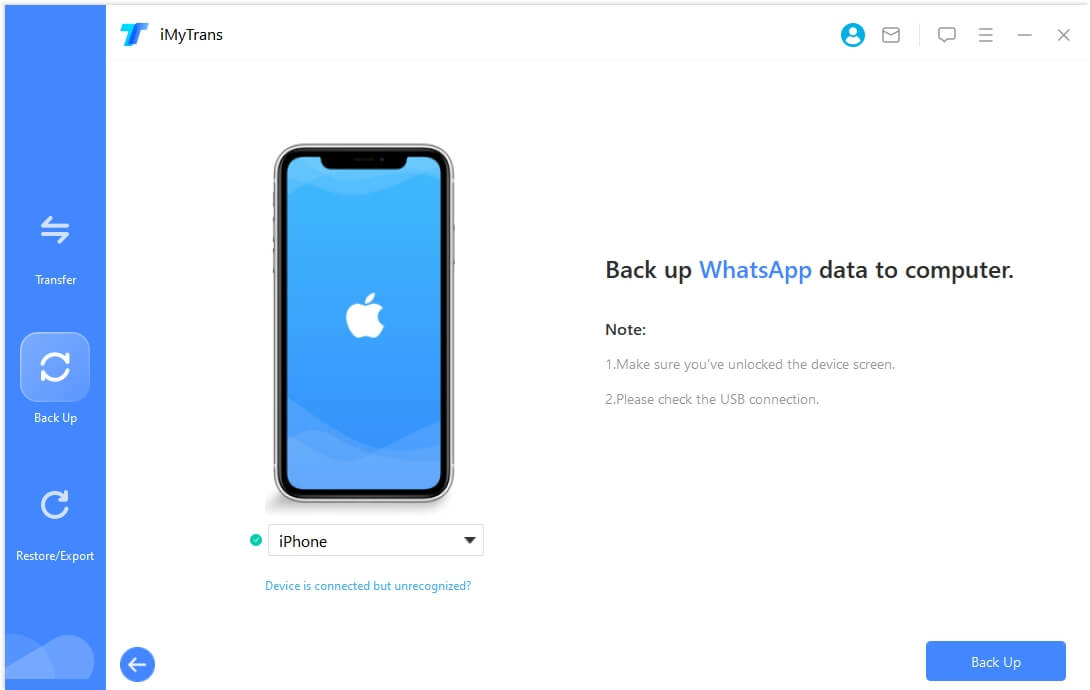 When you encounter the "WhatsApp failed out of memory, please try again later" error on WhatsApp, the above solutions should come in handy. Share your thoughts on this error or other WhatsApp errors in the comments section below.