Backups are a great way to keep your data safe and restore it when you need to. But when you create WhatsApp backups regularly, they are bound to take up quite a bit of space on you device or cloud service.  If you find yourself needing to create storage space on your device, iCloud, iTunes or Google Drive, the following 4 ways to delete a WhatsApp backup can help.
1. Delete Android WhatsApp Backup in SD Card
By choosing to store your WhatsApp backup in your SD card, you have already taken a major step to save some space on your device. But sometimes you may need to delete even this backup to create further space on the SD card for newer backups and other data. Before we begin, it is important to note that you will not be able to open this folder outside WhatsApp and a file manager is needed to access them.
To delete Android WhatsApp backup in SD card, follow these simple steps;
Step 1: Launch the File Manager and tap on the "WhatsApp" folder.
Step 2: You should see a number of sub-folders under the main WhatsApp folder.
Step 3: Locate the file named "Databases" and tap and hold it.
Step 4: From the options that appear, select "Delete" and the backup will be deleted since WhatsApp backups are often stored in /sdcard/whatsapp/Databases folder on your SD card.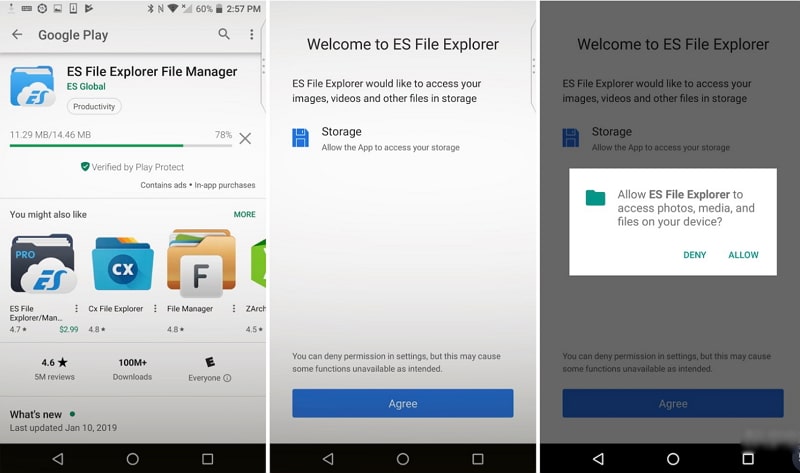 2. Delete Android WhatsApp Backup in Google Drive
Like we mentioned before, you may need to delete your WhatsApp backup from Google Drive to create more storage space on your account. To do that, follow these simple steps;
Step 1: Go to https://drive.google.com/ on your desktop browser. If you open the webpage on your mobile device, be sure to switch to the desktop version.
Step 2: Sign in to your Google account and then click on the Settings (the cog icon at the upper-right panel).
Step 3: Click "Manage Apps" and then scroll down to find "WhatsApp Messenger".
Step 4: Click on "Options" and then choose wither "Disconnect from Drive" or "Delete Hidden App Data".
Step 5: A popup will appear notifying you of the amount of data that will be deleted. Click "Delete" to confirm the action and WhatsApp backups in your Google Drive will be deleted.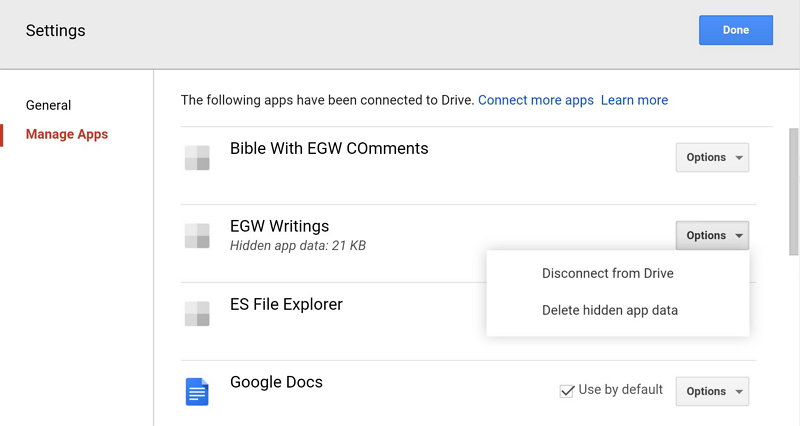 3. Delete iPhone WhatsApp Backup in iCloud
It may also become necessary for you to delete WhatsApp backups if you are an iOS user because you may forget to turn off the automatic backups and the backup may be end up taking too much space on the storage service, preventing you from storing other important data. To permanently delete WhatsApp backups in iCloud, follow these simple steps;
Step 1: Begin by turning off the automatic backups for WhatsApp on your account if you haven't already done so. You can do that by going to WhatsApp settings > Chat Backup > Auto Backup and selecting "Off".
Step 2: Now open the iPhone settings and tap on "iCloud",
Step 3: Tap on "Storage" from the menu and key in your Apple ID password when prompted.
Step 4: Tap on "Manage Storage" and in the next window, tap on "WhatsApp Messenger"
Step 5: Tap on "Edit" at the top right corner of the screen and then tap "Delete all" to remove all WhatsApp backups in your iCloud account.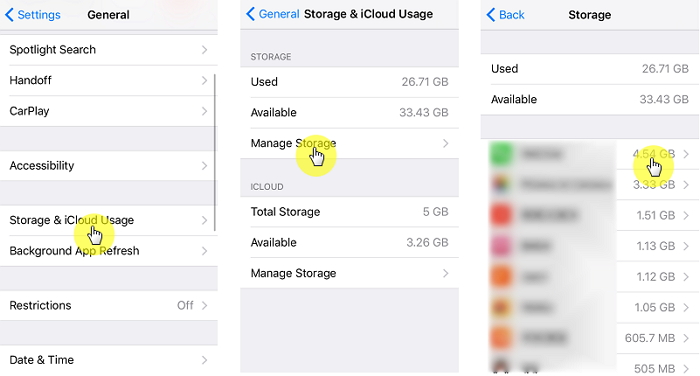 4. Delete iPhone WhatsApp Backup in iTunes
If you backup WhatsApp in iTunes, you may not be able to delete only WhatsApp chats from the backup. Editing, relocation, renaming or extracting any content from an iTunes backup can make the backup obsolete and ruin the files. Therefore, your only option is to delete the whole iTunes backup. Here's how to do that;
Step 1: Launch iTunes and on your Mac go to "iTunes > Preferences" on Windows, go o "Edit > Preferences".
Step 2: Click on "Devices".
Step 3: Choose the backup that you want to delete. If there are a lot of backups and you are unsure, hover your mouse over the backup to see more details.
Step 4: Click on "Delete Backup" and then confirm.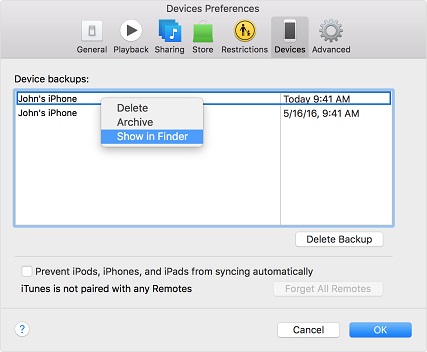 Deleting old WhatsApp backups can allow you to have more space for newer backups of more important data. Now that you know how to do it, you can easily delete old backups as a way to clean up your storage solutions.