If you're a fan of the messaging program WhatsApp, you will have discovered by now that the messages you receive can often contain images, especially animated gifs. Over time these can begin to take up a lot of space on your device and you may need to recover some of that space. You might also want to prevent that data build-up from happening again. Read on to discover, tricks, tips, and software that can help you resolve these problems.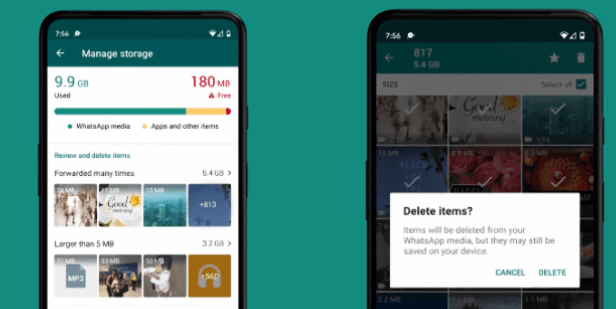 Backup Your WhatsApp
In order to prevent the cleanup process, operation errors lead to accidental loss of important data of WhatsApp, in order to be foolproof. We sincerely recommend you to backup your data. Here are two methods to back up.
1. Backup Your WhatsApp Storage to Cloud
You may have been wondering how to clear WhatsApp storage on an iPhone or Android. If you are an iPhone user, your account will be linked to iCloud. You get 5GB of free storage from Apple, which should be a good start for the average user. Simply go to your settings, log in and enable backup of images to the iCloud.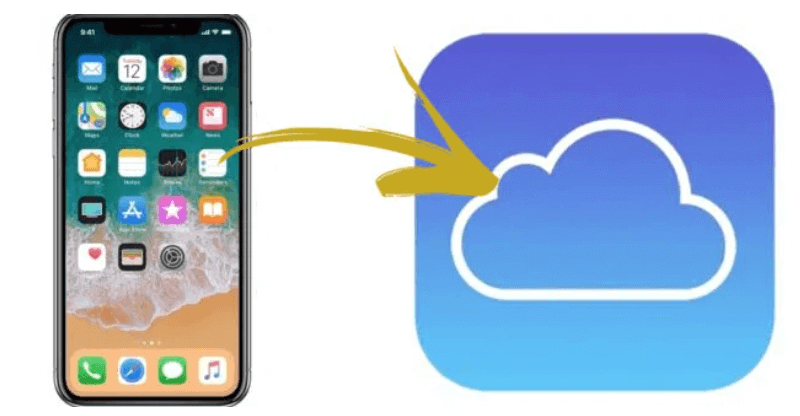 Most android users will have a similar option via Google Drive. If you have a Google account you will have up to 15GB of data storage included with your account. Connect your device to your google account and enable automatic backup to the Google Drive.
In both cases, once you have safely backed up to the cloud, you can delete the folder of WhatsApp images from your phone and they will be safely waiting for you should you ever need to review an older image.
2. Backup Your WhatsApp Files to Your PC
For iPhone and Android users, there is the software iTransor for WhatsApp. iTransor for WhatsApp allows iOS &Android users to move their files from their phone onto the PC or Mac.
Why Choose iTransor for WhatsApp:
Transfer WhatsApp between Android and iPhone.
Back up WhatsApp on Android and iPhone to a computer.
Restore WhatsApp backup to iPhone and Android devices.
Work Export WhatsApp backup to HTML, PDF and CSV/XLS.
iTransor for WhatsApp also features the ability to restore old backups, so you can recover deleted conversations that were previously saved. With no OS restrictions, direct transfer powers and a confident claim to a 100% success rate, we highly recommend iTransor for WhatsApp.
Here's how to use iTransor for WhatsApp for iPhone users to backup your WhatsApp data:
Step 1: Open the program and connect your devices to a computer via USB.
Step 2: Unlock your phone and 'Trust' the computer connection.
Step 3: When both devices are ready, click Transfer.

Step 4: Wait. Depending on the size of the WhatsApp data on your device, this may take a little time. Once complete, all photos, videos, voice memos and conversations can be checked on your PC.
How to Check your WhatsApp Storage on iPhone/Android
One way to remove or reduce the storage for data on your device is to visit the WhatsApp storage folder and check what is being stored, thus giving you the power to decide what you want to keep or remove.
For iPhone users, here is how you get to your WhatApp storage;
Open WhatsApp and tap on the Settings option at the bottom of the app.
Next, tap on Storage and Data options.
Next, tap on Manage Storage.
You can now see all file-bearing chats in decreasing order of file size.
---
For Android users, follow these steps to get down into your storage;
Open WhatsApp and tap on the three dots in the upper right corner.
Tap on Settings and then tap Storage and Data.
Finally, tap on Manage Storage.
The conversations are listed in size order, biggest at the top.
How to Clear Your WhatsApp Storage
If you discover you have a lot of data being taken up by WhatsApp, the good news is that you can easily clear it. Navigate back to the Manage Storage option (see above). There you will see folders for any conversation where files have been shared. The conversations are ranked in order of largest use of storage capacity first. Tap into a conversation and you will see a summary of all the files shared. If this is a chat group, you might well find hundreds of images and other files here.
From here there are three ways to clear them out.
Method 1:Tap an image. The file will open and at the top right corner of the screen, there will be a bin icon. Tap the icon and confirm that you wish to delete the file.
Method 2:Press the image for a moment and it will be ticked. You can do this on multiple files until you have selected all the images that you wish to delete. Then tap the bin icon that will have appeared in the top right.
Method 3:Tap the Select All near the top right-hand corner. Then tap the bin icon that appears, also in the top right corner.
For Android, you can also link your device to your PC and browse to Internal Storage > WhatsApp > Media. This will allow you an unsorted view of all the files received and taking up valuable space on your phone.
How to Block WhatsApp from Consuming Your Storage Space
By default, when you receive a WhatsApp image file, it can pop up in your camera roll. Given that you can never quite tell what those friends of yours are going to send you, this can be embarrassing. Furthermore, if you're friends are prone to spamming you with gifs and images, you can quickly lose a lot of storage space.
Getting your phone back under control takes just a couple of steps. Firstly, follow the advice in the section above to delete files from existing conversations, particularly from those busy group chats that can get a bit carried away. Once that is done, it is time to learn how to reduce phone storage from WhatsApp.
1 Stop Saving WhatsApp Photos to your Phone
Now that you've rid your camera roll of those pesky memes and other such images, it's time to stop them from reappearing. These settings can be adjusted very easily. In the WhatsApp app, and then click on Settings, either at the bottom of the page for iPhone or within the three-dot menu dropdown on Android. On the next page, click on Chats. You're looking for the Media Visibility toggle. Once you've located it, tap it once to turn off the function to add newly downloaded media into your phone's gallery. Now, not only will you no longer have awkward images popping up at inopportune times, but when you delete the conversation, all images associated with it will vanish from your device.
2 Stop Automatic Downloads
There is one last little trick needed to help minimise WhatsApp's impact upon your device. This time, we're looking to protect your mobile data usage. By default, WhatsApp will download any files sent to you regardless of their size or whether you are on Wi-Fi or mobile data. If your data plan has low limits, you may want to turn off that function and change it to 'Never' or only 'When connected to Wi-Fi'.
If you opt for either of these options you will need to tap the blurry preview to download the actual file, which is the only real downside to making this change. Navigate once again to the Storage and Data in WhatsApp's settings, then select your preferred media download option.
FAQs about WhatsApp Storage
How do I Free up Space on my iPhone in WhatsApp?
Follow the steps, as laid out above, to remove existing unwanted content and then prevent further content from being downloaded without your express consent. This is especially useful if you are a member of several busy chat groups.
---
Why is WhatsApp taking up so much storage?
By default, WhatsApp will download a copy of the images shared to you, either directly by friends, or within chat groups. Even if you are not actively taking part, a meme war between friends can quickly suck down a good chunk of your storage.
---
Is it safe to delete the WhatsApp database?
The WhatsApp database folder contains all your previous chat histories. It cannot be opened outside of WhatsApp, but if you need to recover older conversations it is very handy. However, you can wipe this data by deleting the WhatsApp database. A new one will be created the next time you use WhatsApp. We would recommend that you back all your data up with iTransor for WhatsApp onto your PC or Mac before you go ahead and do so.
---
Conclusion
WhatsApp is one of the greatest file sharing and messaging programs commonly used today. It is a powerful piece of software and it is available on all platforms. That said, by default it can be a major resource hog in terms of storage. Follow the guide above to minimise its impact on your phone with only a minor hit to WhatsApps performance.