You'd be familiar with recovering the data after losing it unintentionally. You won't face any issues recovering the data from your PC or mobile, courtesy of the various methods. What if the police want to include an accused's deleted Facebook chat in the investigation? Can police recover deleted Facebook messages with Subpoena? The question is tricky, but various users have asked this question. Keep reading this post to get the answer.
Part 1: Can police recover deleted Facebook messages with Subpoena
There aren't a lot of cases where police have to retrieve deleted messages from Facebook. The question here is, ''can deleted Facebook messages be recovered with Subpoena?
If the police are looking to retrieve a particular accused's deleted messages, it doesn't have any authority to get the deleted data from Facebook. Unfortunately, Facebook doesn't allow the police to access personal information regardless of the user's conduct. Police will have to follow the process to get the deleted data of an accused. In short, if police authorities are looking to recover Facebook messages, they have to consult a judge who will sign a warrant endorsing the point of police that recovering the message of an accused is pretty essential and legal. Once the police show these warrants to Facebook, it will help the police to access the information of a particular person. Apart from getting access to deleted Facebook messages, the police can also find the deleted Facebook account.
Part 2: How to recover deleted Facebook messages with D-Back for iPhone/Android?
You can recover deleted Facebook messages through the iMyFone D-Back Hard for Android or iPhone. It is intelligent software that authorizes you to get back the deleted data within a few clicks. On top of that, D-Back Hard D-Back for Android or iPhone offers a simple user interface. It means you can recover the deleted files with minimal effort.
So, you must take this tool's services whenever you unintentionally delete Facebook messages.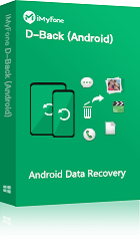 1,000,000+ Downloads
Key Features:
Capable of retrieving your lost/disappeared messages caused by accidental deletion, water damage, system crash and more;
Selectively restore text messages from Google Drive without factory reset.
The application has a high recovery success rate, and 100% safe to use
Restore deleted Facebook messages on Android without backup and root
Supports to recover deleted/lost messages,videos, photos, contacts,etc
Step 1: Install the D-Back for Android and start it. Connect the Android to the PC through a USB cable
Step 2: Select the ''Recover Phone Data'' after entering the software's main interface.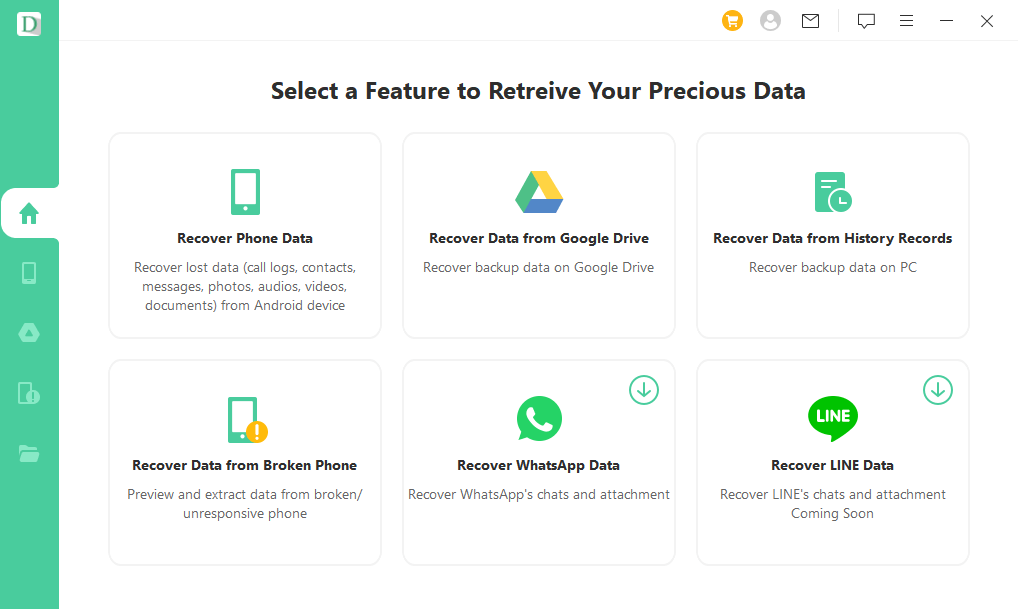 Step 3: Click on ''Scan'' to start scanning for your lost Facebook messages. Preview your data after scanning it. Next, select the files you'd want to retrieve.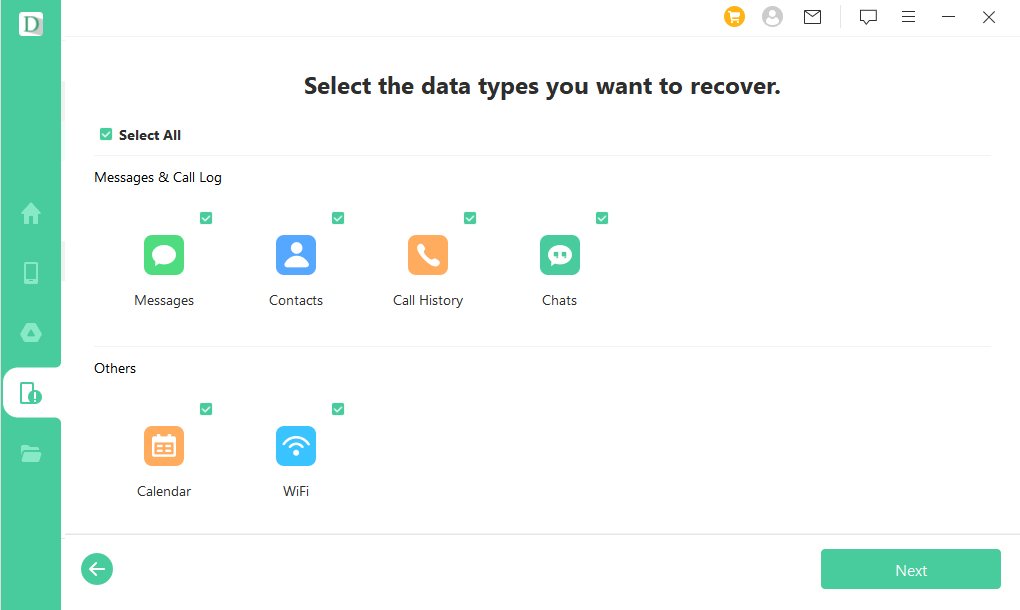 Step 4: Tap on Recover to start recovering the Facebook messages.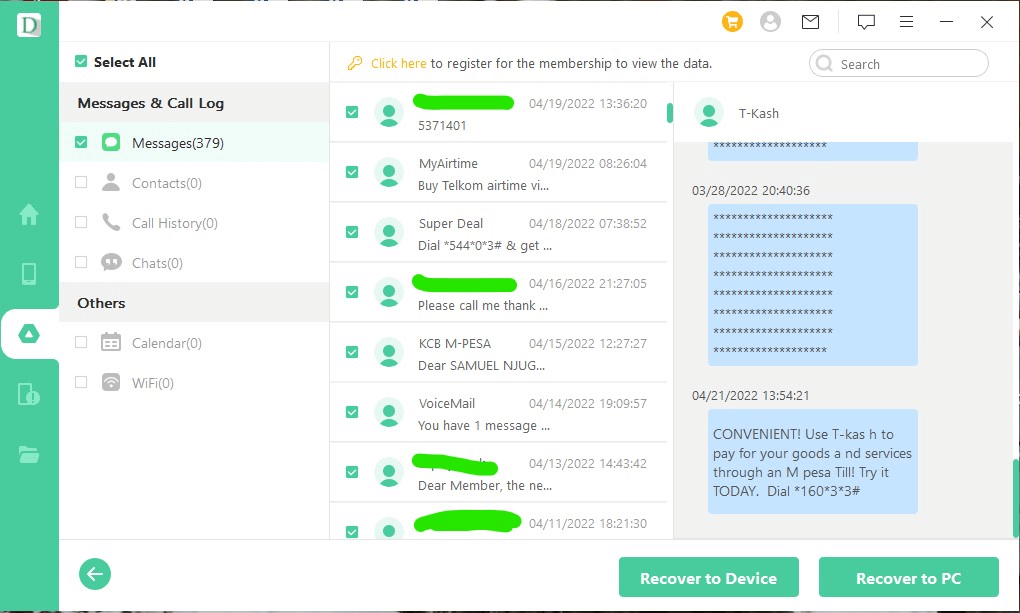 How to restore Facebook messages through D-Back for iOS?
Key Features:
It supports to preview the messages within iPhone backups for free, which cannot be done with iTunes and iCloud.
It can selectively or fully recover deleted messages from iPhone, iPad, or iPod touch.
It can get back facebook messages without affecting your current data on iPhone.
Supports to restore messages from iCloud without the passwords of third-party apps
Compatible with almost all iOS devices including iPhone 14,13,12, 11, XR, XS, XS Max.
Step 1: Download and install D-Back for iOS on your PC and choose the data recovery mode.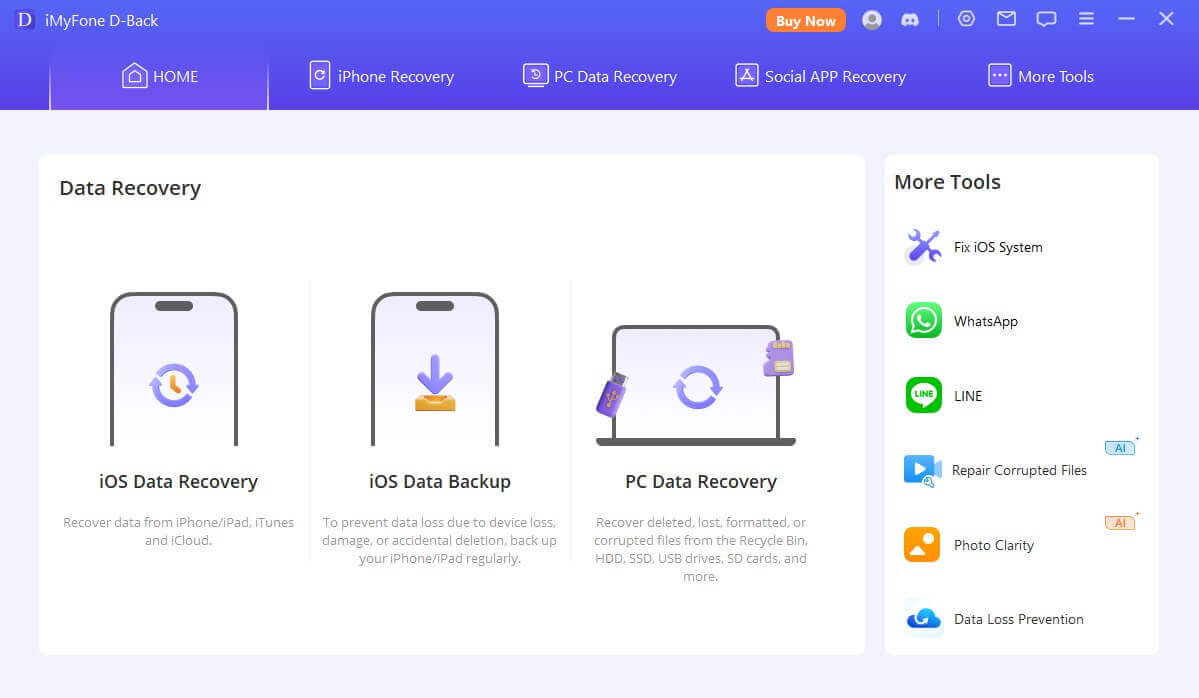 Step 2: Navigate to the files you've lost the Facebook messages and tap on ''Scan''. This process will start scanning the lost data.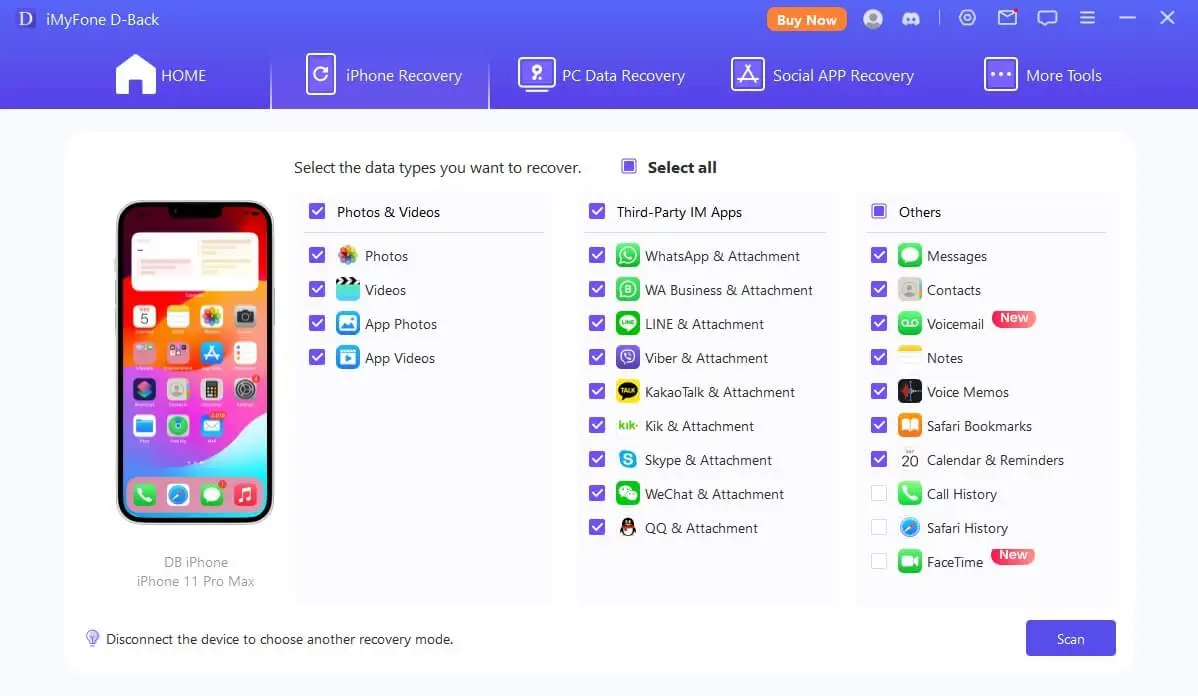 Step 3: Click on the ''Recover'' icon to start retrieving the data back. You need to arrange a fast internet connection to ensure quick data recovery.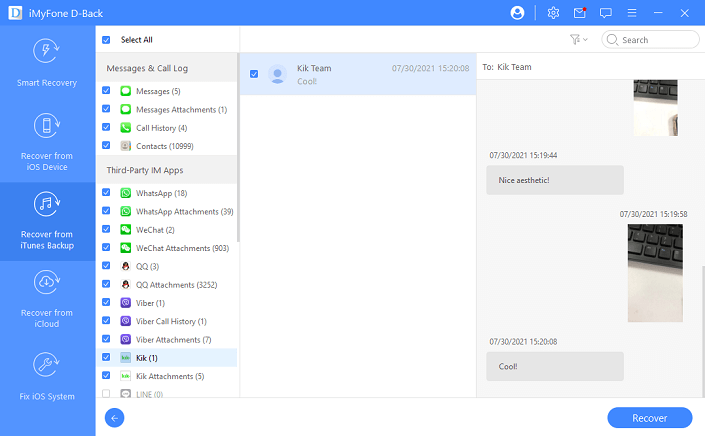 Part 3: FAQs about police recovering deleted Facebook messages with Subpoena:
3.1 Can deleted Facebook chat messages to be retrieved by a lawyer?
A lawyer can't retrieve the deleted message of his client. Federal law and Facebook rules don't allow private parties to access the information of a user. However, police can access the Facebook information of a particular person by getting a warrant from a Judge. If you're a lawyer and want to access the Facebook data of a personal, consult the police.
3.2 Can police recover deleted Facebook accounts?
Many people tend to ask this question as everyone likes to know whether the police have the authority to dictate Facebook to let them recover an accused's deleted accounts. To recover the deleted Facebook accounts, police have to take permission from the court where the matter of the accused is pending. Once the court permits you to access the deleted Facebook accounts of a person, Facebook will abide by the court's judgment.
Conclusion
Those who ask ''can police recover deleted Facebook messages with Subpoena'' can read this post. Once the court allows the police to recover deleted Facebook data, police will not have any difficulty serving their purpose. If you also want to recover deleted Facebook messages on your iPhone or Android, iMyFone D-Back for Android or D-Back for iOS will help your cause.
D-back for Android:
D-back for iOS: