Does your Apple TV keep restarting? This is a pretty rampant problem among many of the Apple TV users. Many users have reported that Apple TV crashes whenever they try to run an app like Netflix.
Whether your Apple TV keeps restarting randomly when you try to open an app or because of a recent update, the simple solutions provided below are going to get you through the problem easily.
First, let's see what are the main reasons you may experience this kind of issue:
Part 1: Why Does My Apple TV Keep Turning off and Restarting?
There are many reasons as to why your Apple TV keeps turning off. Here are the most common factors behind this issue:
HDMI/Power Cable Connection
Most of the times the Apple TV would get caught up in a restart loop because the connections haven't been done properly. If the HDMI cable or the power cord is not properly plugged in the device and the socket, it can cause it to get trapped in a restart loop.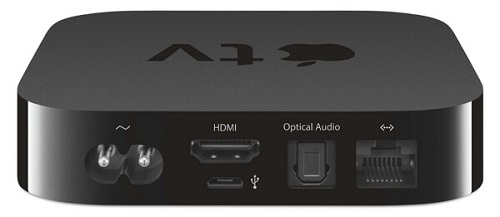 Network
A bad internet connection can also cause your Apple TV to restart unexpectedly. Check out Apple TV Ethernet connection or simply restart the modem.
Overheat
It has been observed that in high temperatures the Apple TV turns off to regain the optimal temperature to work. Overheating is a major cause to why your device turning off and on unexpectedly.
App Data Failure
It is very likely that an app data might be causing the software failure which in case needs to be cleared out.
Old tvOS Software
New software updates bring a lot with them, including bug fixes. If you haven't updated to the newest OS, then you might be stuck with some bugs in the old software which can leading to various issues, including a device restart loop.  
Hardware Failure
The worst-case scenario is if your device has a hardware failure that's causing the issue. In such a case you would have to take it to the Apple store for further guidance.
Part 2: How to Fix Apple TV Keeps Restarting Issue
If you're stuck asking yourself the question "Why does my Apple TV keep turning off?", we have you covered. There are hundreds of people on the Apple discussion forum having the same issue. Though there are some very helpful answers you can find there, you may end up getting confused if not properly guide—like most have been.
Here is everything effective to try out if your Apple TV keeps shutting off:
Solution 1. Best Way to Fix Apple TV Keeps Restarting Issue
If your Apple TV keeps restarting and is still not fixed, then using iMyFone Fixppo is the best and most effective solution for you. It is a fantastic tool to fix both tvOS and iOS issues in just a snap. The whole process is very straightforward and simple. Other features that make Fixppo the best choice include:
Its exclusive technology ensures highest success rate in the industry.
100% secure. You can rest assured by using Fixppo.
No data loss. The data and cache saved in Apple TV will not be damaged.
Well-known sites like MUO, Tech Advisor, Payette Forward, Techradar, Tech Advisor have highly praised iMyFone Fixppo.

Here's how you can get your Apple TV up and running using iMyFone Fixppo:
1. Get iMyFone Fixppo on your PC and select Standard Mode to start.
2. Connect your Apple TV via a USB-C or Micro-USB cable and click Next.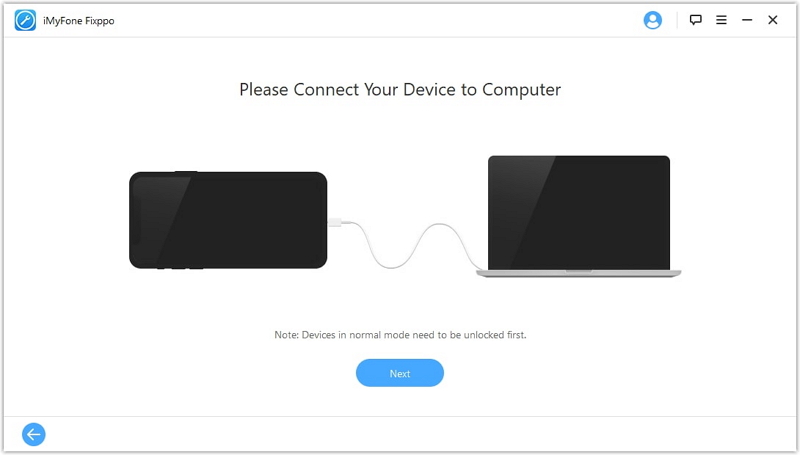 3. The program will detect the generation of your Apple TV and show you all of the available tvOS for it.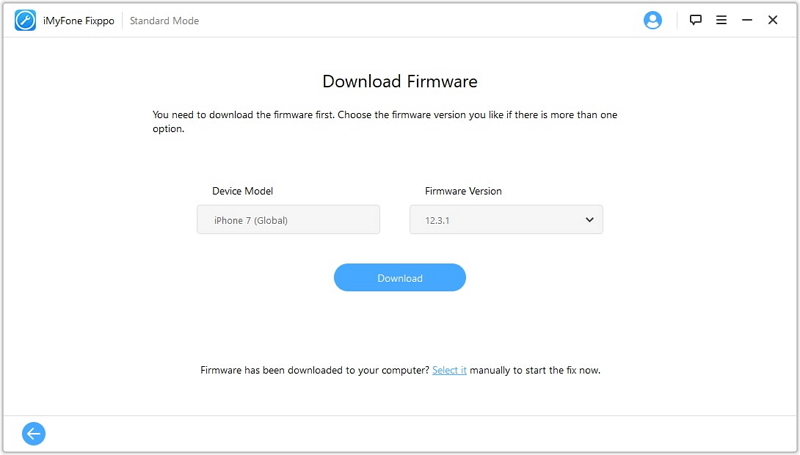 4. Click download and once it has finished downloading, it will verify the tvOS and install it on your device.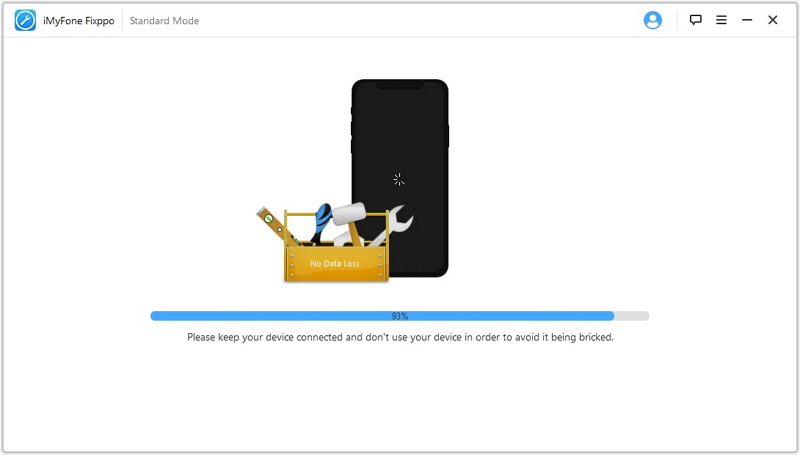 When it is finished, disconnect from your PC and set it up with the TV once again. You will find the restarting issue has been tackled with Fixppo.
Note
If you are using Apple TV 4K, there is no other way except taking it to Apple Genius Bar and having it repaired.
Method 2. Unplug Apple TV for 60 Seconds and Plug Back Again
The first thing to try if you are facing this issue is to turn off your device completely.
You have to do so by unplugging all of the cords attached to the device i.e. the power cord and HDMI cable.
Let your device rest for at least a whole minute and reconnect the cords back in.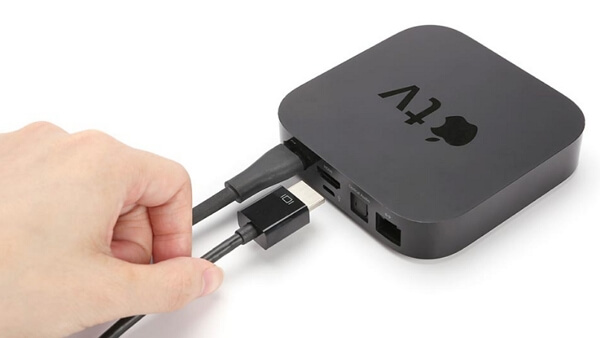 Method 3. Set IP and DNS to Automatic
To set your IP and DNS to Automatic:
Go to Apple TV Settings.
Go to General.
Choose Network.
Select Automatic.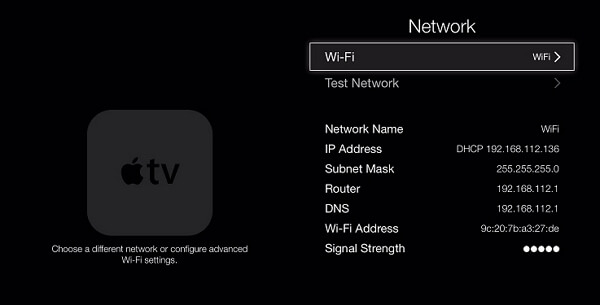 Method 4. Restore to Factory Settings
Resetting your device is the fix to most errors. To reset your Apple TV, follow these steps:
Go to Settings > System > Reset.
Select a reset option: Reset: This option is the quickest way to return your Apple TV to its factory settings. (This option doesn't require an Internet connection).
Until the Reset process finishes, keep your Apple TV plugged into power.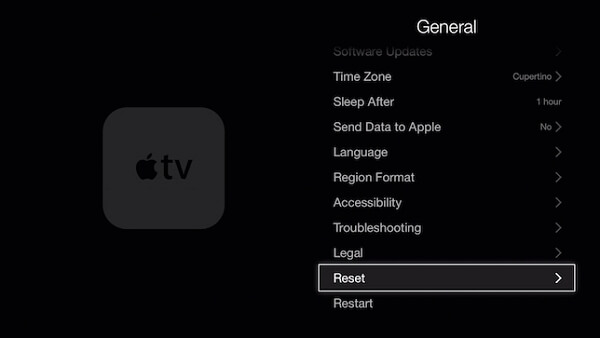 Method 5. Check for Software Update
You don't want to be stuck on an older tvOS. Each update has new features and various bug fixes. Here's how you can check and update your software from the device:
On Apple TV 2 and Apple TV 3 go to Settings > General > Software Updates > Update Software.
On Apple TV 4th Generation and Apple TV 4K go to Settings > System > Software Updates and Select Update Software.
If there is an update available, choose Download and Install. Do not disconnect or power off your Apple TV while the update is being installed.
After completion, the device will restart and prepare the software update. Do not unplug or disconnect until it is completed.
When the update is complete, your Apple TV will automatically restart again.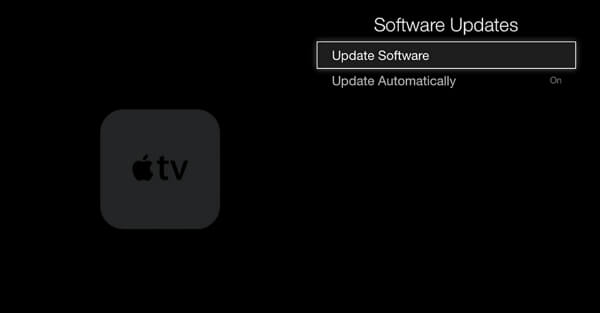 Method 6. Restore Apple TV using iTunes
One of the best fixes is to restore your Apple TV using iTunes. Here's how you do it:
Unplug the Power cord and HDMI cable from your Apple TV.
Open iTunes on your PC.
Connect a USB-C cable on the back of your Apple TV (4th Gen), or use a micro-USB cable for 2nd or 3rd gen Apple TV.
Connect the other end of the Micro-USB or USB-C into your PC.
Plug in the power cord for Apple TV 3rd and 4th generation. Let it stay unplugged if you are using the Apple TV (2nd generation).
In iTunes, click Apple TV icon on the top left corner.
Click on Restore Apple TV. Do not unplug until it finishes.
After the process has finished, unplug the connecting cable from the Apple TV and set it up back with your TV.

That wraps up our easy solutions if your Apple TV keeps restarting. All the other solutions were very easy, while iMyFone Fixppo is the most effective one so far. We strongly recommend you to give it a trail and there will be no chance of the issue remaining afterwards. Download it and try for yourself by hitting the free trial button below!