Netflix is one of the most popular and loved applications for streaming. Apple TV users love to enjoy it as it comes preinstalled and ready to be used on your home screen. But there have been many users that have had problems using Netflix on their Apple TV. It can be irritating since it isn't always clear what is causing this.
In this article we will discuss those Apple TV Netflix problems and get you out of them as easily as possible!
Part 1. One-Stop Solution to Fix All Apple TV Netflix Problems
iMyFone Fixppo is so far the best solution for all of your Apple tvOS or iOS problems. It is a very effective and easy-to-use tool that lets you fix a lot of Apple tvOS issues like no sound, restart loop, black screen, constant crashing and a lot more in just a few minutes. The high success rate and wide user base of Fixppo have won the trust worldwide. It has also been highly rated by professional technology sites like Macworld, Cult of Mac, Payetteforward, Makeuseof and more.

If you are experiencing Netflix not working on Apple TV, iMyFone Fixppo has got your back. Follow these steps to all of your Apple tvOS problems in one go:
1. Install iMyFone Fixppo on your PC and connect your device using a USB-C (4th gen) or Micro-USB cable (2nd or 3rd gen) after removing the HDMI (and power cord for 2nd generation).
2. Select Standard Mode from the main interface and click on Next.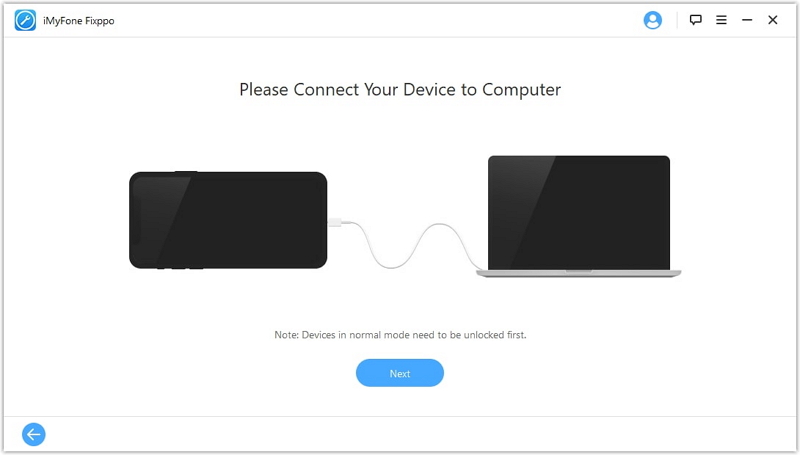 3. Let the program detect the generation of your Apple TV and display all of the available tvOS firmware. Choose the one you need and click Download button.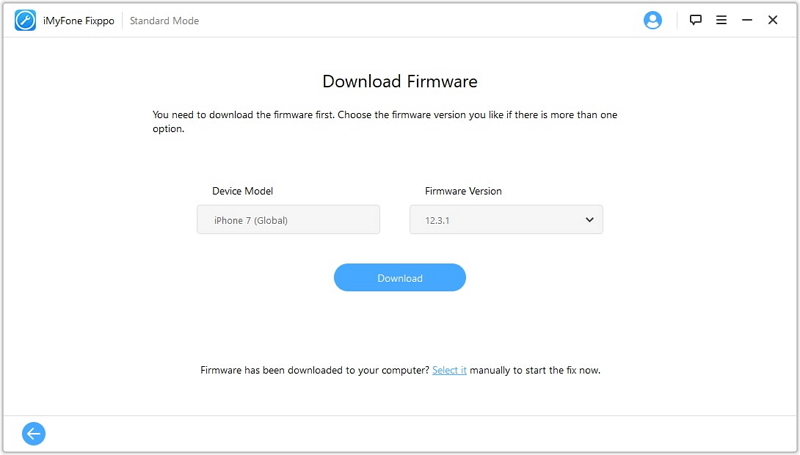 4. Once it has finished downloading, it will verify the firmware package and start repairing your Apple TV.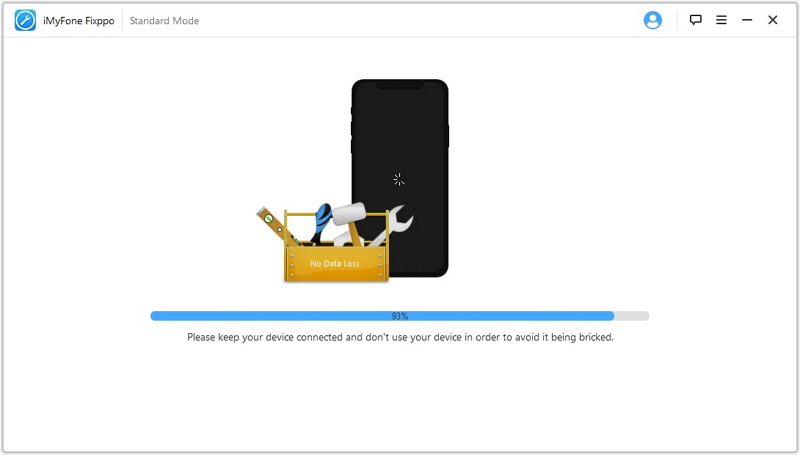 You will be noticed when the repairing process is done. After that, disconnect Apple TV from your PC and set it up once again.
Part 2. If Netflix Says Currently Unavailable on Apple TV
If you start Netflix on your Apple TV and it says "Netflix is Currently Unavailable", here are a few things to get it fixed:
1. Visit Netflix on your PC
Try to log into Netflix from your PC using the same internet connection as your Apple TV. If you still see the error messages, there might be the network error, try visiting again a little later. If you can successfully visit the website, proceed to the steps below.
2. Restart Apple TV
If your Netflix keeps crashing try restarting your device. To restart your Apple device:
Select Settings > System (4K/4th gen) or General (3rd gen and earlier) > Restart.
If you are not able to access Settings, simply unplug your Apple TV from all cables and wait for a while to plug them back in.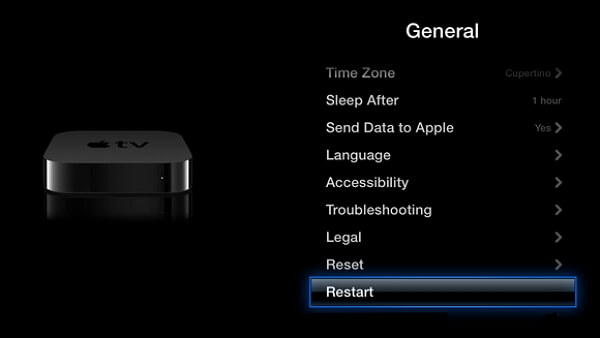 3. Update Apple tvOS
To update your Apple tvOS, go to Settings > General > Software Updates > Update Software/Update automatically> Download and Install. If your device does not have the latest software but says that software is up to date, keep reading.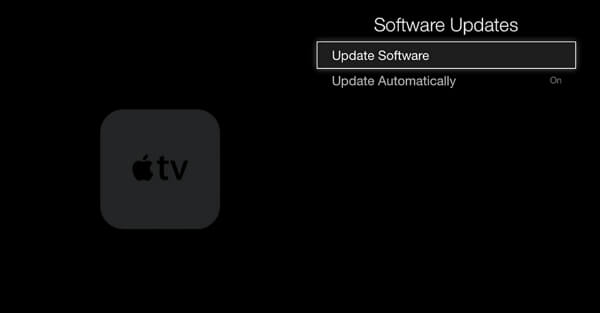 4. Test Your Internet Connection
To test your internet connection, go to Settings > General > Network > Test Network > OK > Yes. Then select the download speed you expect from your internet connection.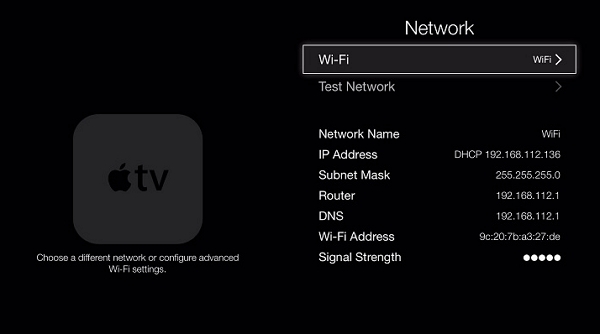 5. Update Network Settings
To update your network settings, go to Settings > General > Network > Wi-Fi or Ethernet.
If you are using Ethernet: Select Ethernet > Configure IP > Automatic > Configure DNS > Automatic.
If you are using Wi-Fi:Select Your Wi-Fi network > Configure IP > Automatic > Configure DNS > Automatic.
6. Restart Your Internet Modem/Router
Turn off your device.
Turn off and unplug your internet modem and router.
Wait for at least 30 seconds.
Re-plug your router and modem and once it is running turn Apple TV on back again.
7. Reset All Settings
To reset all settings on your Apple TV, go to Settings > General > Reset > Reset all Settings > Confirm.
Once you have reset all settings, log in to Netflix and try again.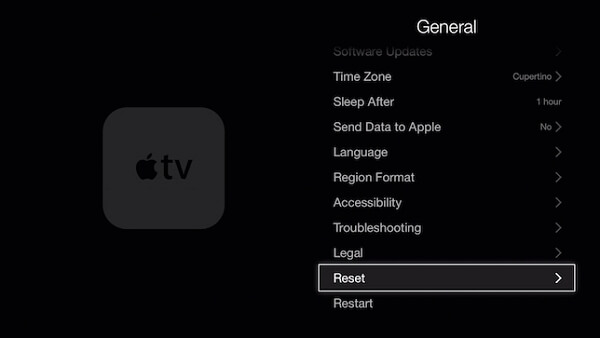 Part 3. If Netflix No Sound on Apple TV
At certain times, users have complained having Netflix no sound on TV. It can be pretty frustrating but we have some simple and easy fixes right here. Follow these steps if you have no sound on your Netflix on Apple TV:
1. Play Another Show or Movie
Play another movie or show to confirm that the sound issue is coming from the Apple TV and not a certain movie/show on Netflix.
2. Change your Audio Settings
Apple TV 2nd and 3rd Generation:
From your Apple TV's home screen go to Settings > Video and Audio > Audio Format > Dolby > Select Auto (to enable surround sound). Try Netflix again.
Apple TV 4th Gen and Apple TV 4k:
From your home screen go to Settings > Video and Audio > Audio Format > Change Format > Use Best Available.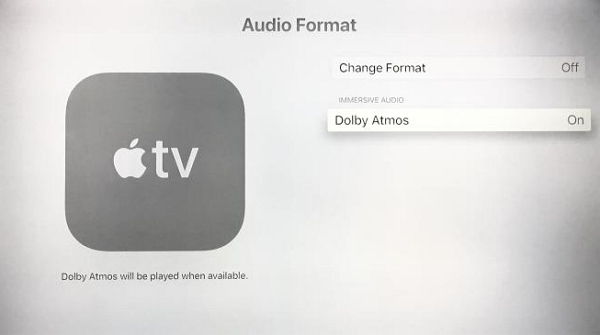 3. Troubleshoot Hardware Connections
Your device may be  experiencing a hardware connection issue which is keeping it from working properly. Check your connections by following the steps given:
Make sure you are using an HDMI cable
Connect your equipment directly to the TV
Reverse the ends of the cable
Use a new HDMI cable
Try another HDMI port
Part 4. If Netflix Keeps Crashing on Apple TV
You keep asking yourself 'Why does Netflix keep Crashing?' and yet you cannot get an answer. Well we've got something better for you, a solution:
1. Update your Apple tvOS
It is very easy, as mentioned above go to Settings > General > Software Updates, download and install update if there is any. Don't disconnect the device from Power cable until software update finishes.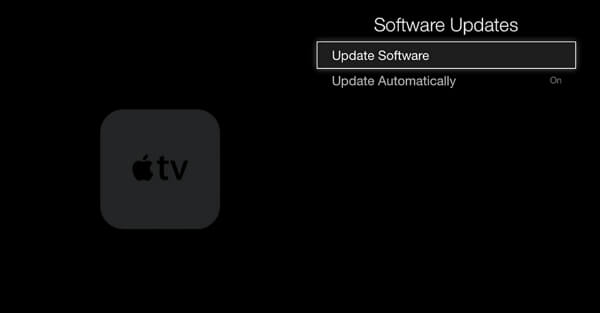 2. Test Network Connection
Same as before, just go to Settings > General > Network > Test Network > OK > Yes and choose your preferred speed.
3. Restart Your Modem
Turn Apple TV off
Unplug your modem
Wait for a few seconds
Plug back your modem
Turn Apple TV back on
4. Reset Apple TV Settings
To reset Apple TV settings, go to Settings > General > Reset > Reset all Settings > Confirm.
5. Restart your Device
Unplug the power cord and HDMI from your Apple TV.
Wait for 2 minutes.
Plug back in and try Netflix again.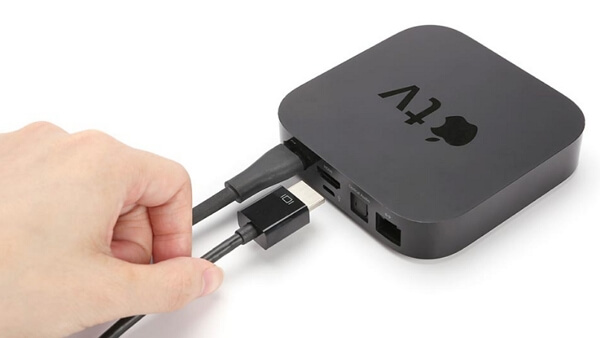 6. Reinstall Netflix App
Highlight the Netflix app from the home screen.
Hold down the touchpad from the center until the icon starts shaking.
Delete the app by pressing play/pause button.
Confirm by selecting Delete again.
Go to App Store and reinstall Netflix to try again.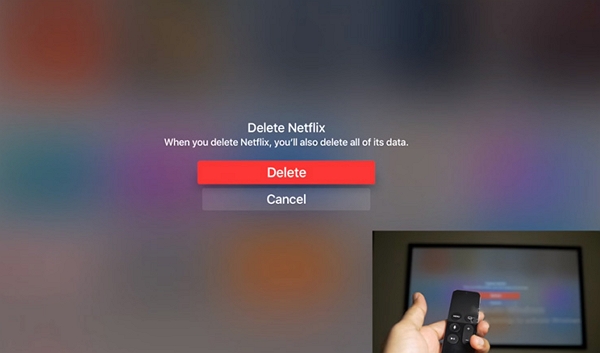 Part 5. If Netflix Not Loading on Apple TV
If you have been facing the issue of Netflix not loading on Apple TV, you are not alone. The troubleshooting methods given above are all very effective in fixing this issue as well. What you can try is:
Along with all of that users have also observed that switching Netflix profile to another or a new one also fixes this particular issue.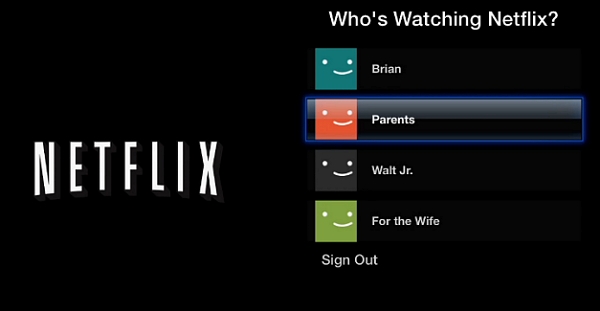 With just a few simple steps, you know how to get your Netflix running again and you can continue to binge watch your favorite shows on Apple TV. All the solution mentioned above are worth trying. However, if you want to get the Apple TV problems quickly solved, we would recommend you to give iMyFone Fixppo a trial.