Do you wonder where does the previous backup data go when you add a new backup on a computer or iPhone? Here the article will offer the answer if you're uncertain about why this happens and how to restore your sweet memories, lost contacts, and information.
1. Does iTunes Overwrite iPhone Backups?
Generally, when we go into iTunes and do a manual backup, it automatically deletes (well, the better and more accurate wording is Overwrites) the previous backup files. You can see that only one recent backup shows.
Anyway, no concern is required on this subject as this article will guide you to create a new backup without deleting or overwriting the old ones. But before jumping into the solution, we need to figure out this issue on what happens to iTunes while making backup for iPhone.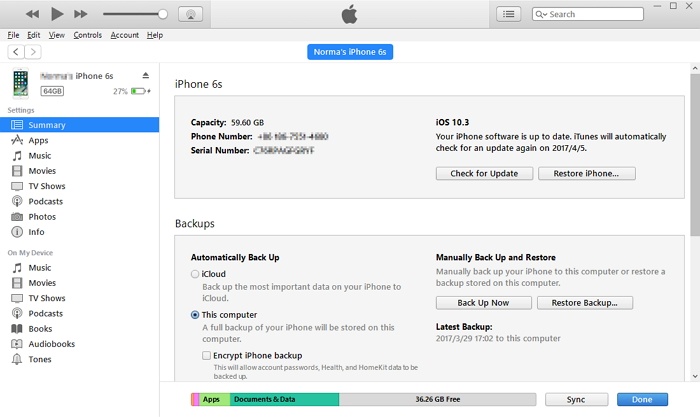 Why iTunes Deletes/Overwrites Old iPhone Backups?
Usually, when we back up iPhone to iTunes, the data on iPhone is saved but in case if we make any "updates", it just replaces the previous backup files with the new data instead of creating new backup file for the iPhone with new data. It also says that iTunes will back up your device incrementally if the times for two backups are too close. But who knows? Only one backup is stored in iTunes and users feel nervous about the safety of their data.
2. Does iCloud Overwrite iPhone Backups?
iCloud creates a new backup for iPhone without overwriting the previous backups and regularly backs up your iPhone when connected to WiFi automatically if you have enabled the option: Settings > iCloud > Backup > iCloud Backup. This helps us to restore lost contacts or notes from the backup copies that you have from the past. But if the content in last iCloud backup is only slightly different with the current data on iPhone, then iCloud will overwrite the previous one.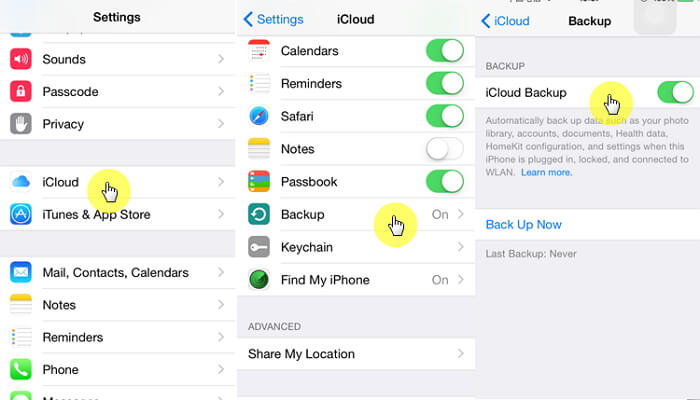 However, there is a chance where users can back up iPhone without overriding the content of the previous backup with a different time stamp. Let's get into two ways on how to create a new iPhone backup without affecting the old backups even if it has slight differences.
3. Archive Old iTunes Backup before Creating a New One
If you want to make a new iTunes backup without overwriting old ones, just run iTunes on your computer and follow the steps:
(1) Get into Edit > Preferences > Devices, then Ctrl + click on the backup name.
(2) Select "Archive" from the pop-up menu.
(3) Backup name will be renamed as "Device - Month, Day, Year, Hour: Minutes" and archived.
If you make a new backup, it will be named as "Device". But you should notice that this only works on iTunes for Mac. Using a Windows computer? Try the following method.
4. Back Up iPhone without Overwriting the Previous Backups (iOS 15 Supported)
iMyFone iTransor, also known as iMyFone D-Port Pro previously, is a professional iOS data backup & restore Tool. When backing up iPhone, it allows you to Back up iPhone/iPad/iPod touch without overwriting the previous backups, and do much more for you than iTunes.
Key Features:
Backing up iOS devices selectively or completely.
Previewing and retoring backups to either merge backup with iPhone data or replace iPhone data with backup.
Restoring backups as a whole or selectively (Contacts, Messages, WhatsApp and WeChat), it's all up to you.
Previewing and exporting your data from backups or directly from iOS devices.
Steps to Back Up iPhone with iTransor
Let's go through the easy steps to create a new iPhone backup without deleting the previous one through iMyFone iTransor. Of course, you need to download and run the program and connect your iPhone to it.
Step 1. Run the program and click the Back Up Device option on the Acquire Backup from Device & iCloud tab.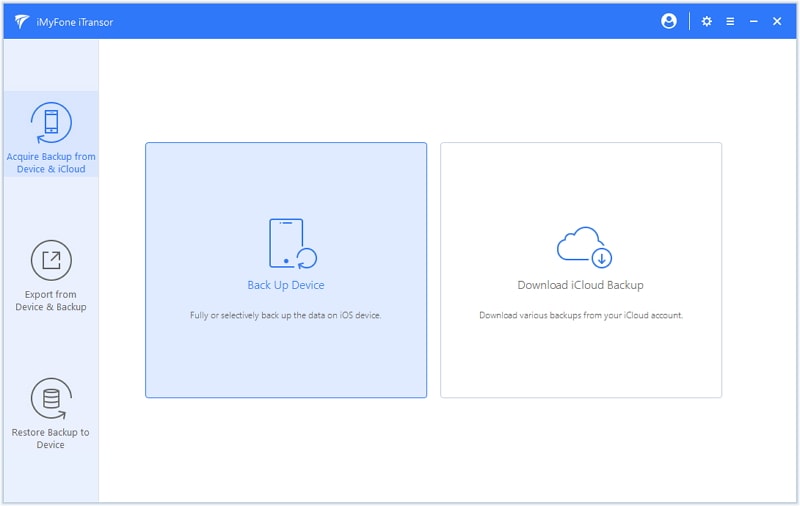 Step 2. Then connect your device to the computer, and choose how and where you want to backup your iOS device on the right part of the next screen, and click Back Up to start the process.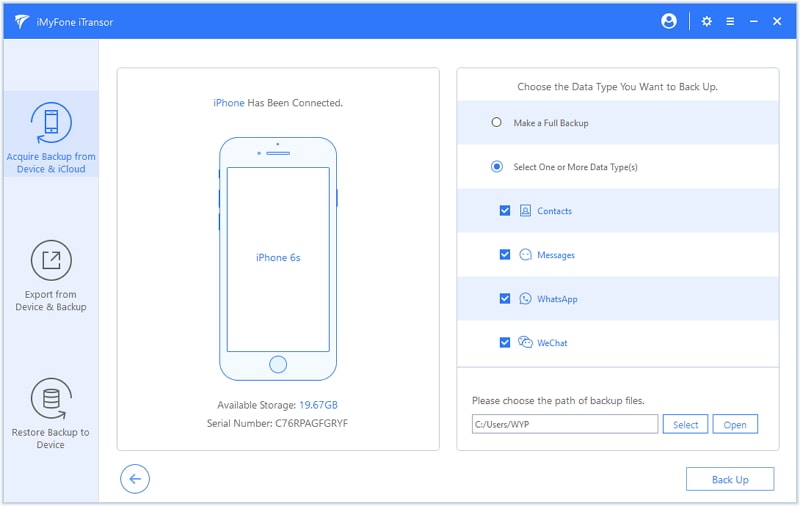 Step 3. You will come to the backing up screen right after you click Back Up. Just wait a while for the backup to complete.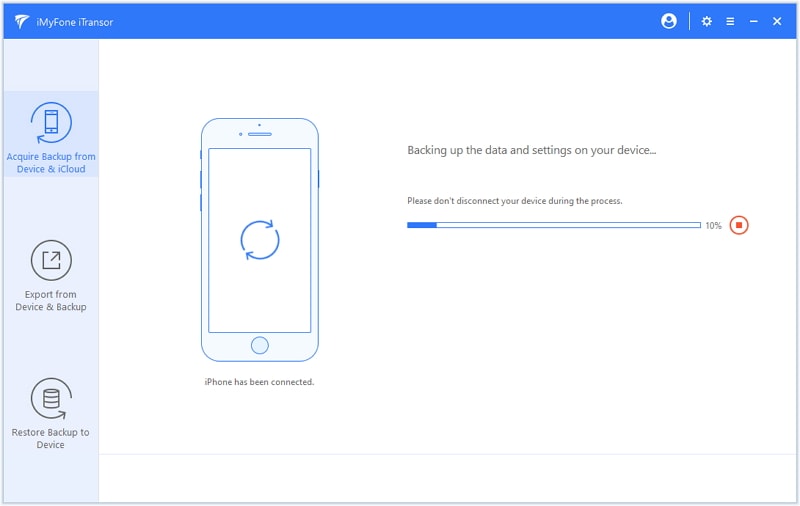 There is no intention to delete our sweet memories or contact numbers of our loved ones from the backup file, but ignorance and unfamiliarity of Apple's iTunes or iCloud service will lead to losing of data. If you want to completely or selectively back up new data along with the previous data, or restore or extract the data from old backup, then iMyFone iTransor iPhone backup & restore tool with multiple functions will do this for you. Download and use its free trial version for now!