This is a tempting game, and that's one of many reasons players always want to keep their progress when switching their devices. Knowing how to transfer Clash of Clans from iPhone to iPhone can save you from a lot of frustration. So, never lose your progress and village again by following these 3 methods.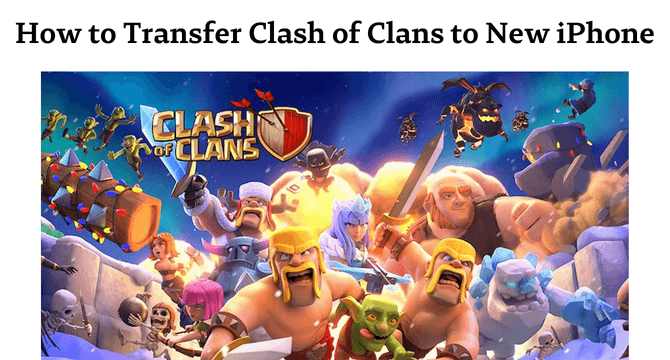 Part 1. How to Link Clash of Clans to New Device
To make sure that you never have to face any issues while upgrading to a new smartphone means that you need to link your COC to some of your accounts. It is easy to do as there are options inside the application itself.
You can open the game and press the Settings button. You will see different account options link to another device, including Facebook, Google, and Supercell ID. Select the link to another device and connect your game with it. The process will be simple, but it may need verification. You will get a code on one device you need to insert on the new device, and you will be done with linking.
Part 2. Transfer Clash of Clans to New iPhone with iOS Data Backup Tool
Sometimes you do not have access to the account connected to the COC game, or you want to go for a more reliable option to transfer your COC progress. Using iTransor is your best choice in such circumstances as it is among the most reliable options that you can choose. Here you can transfer data from one iPhone to another with the help of your PC, and it ensures no data loss.
Features
It provides in-depth data transfer, including all the contacts, SMS, and other files.
Allows data transfer from iTunes and iCloud.
Supports exporting over 18 types of data from your iPhone.
Works with the latest iOS versions, including 15 and above and iPhone 13 series.
Step 1.Connect your iPhone to the iTransor tool with USB Data cable. Select Acquire Backup from Device & iCloud and select Back Up Device.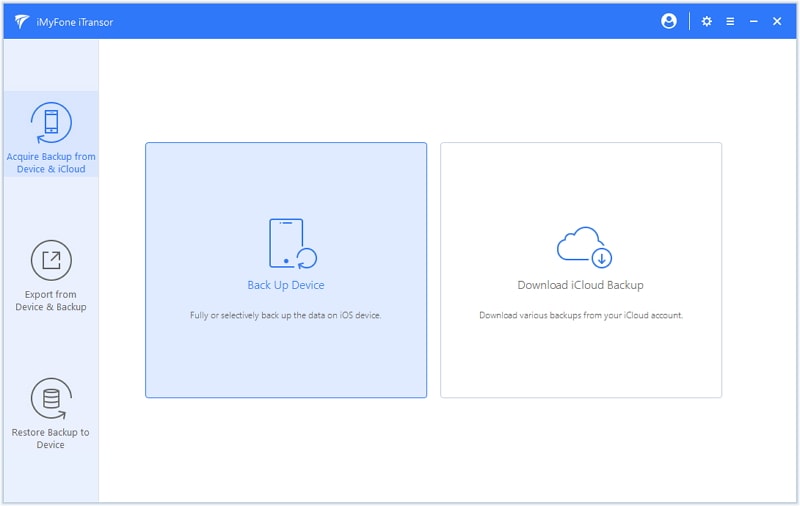 Step 2.Now the tool will scan your device, and you will get to choose different apps that you want to backup. Check Clash of Clans and click on the Back Up button.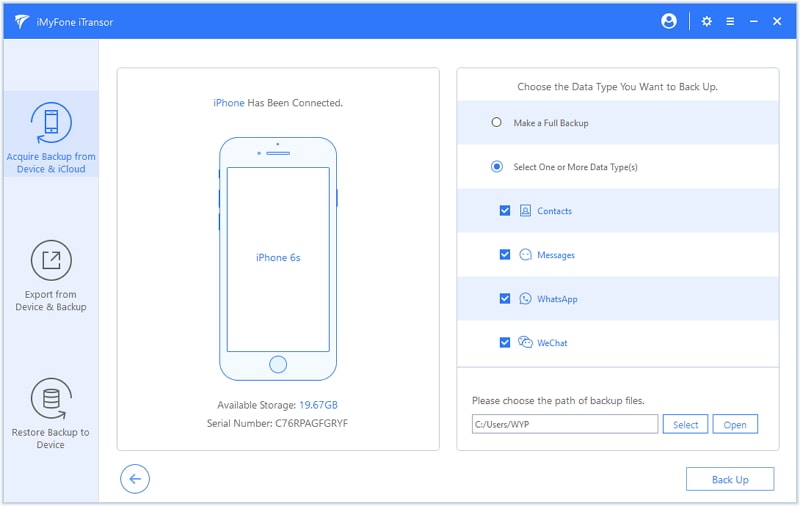 Step 3.Now the tool will take a few minutes to create a backup.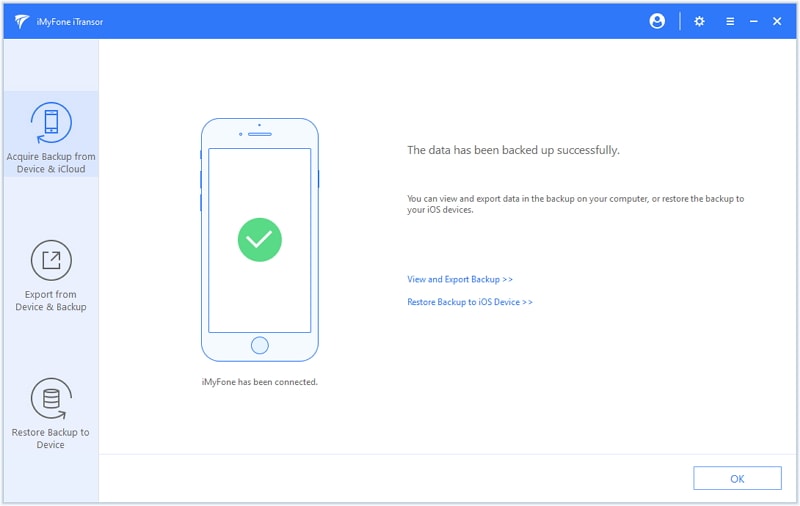 Step 4.Connect your new iPhone to the tool and go to the Restore Backup to Device option. From there you can select the backup with COC data in it and restore it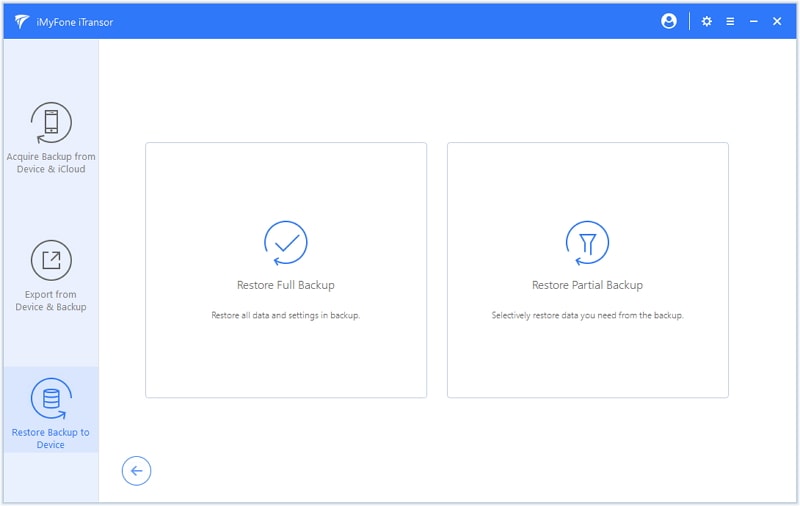 Part 3. Transfer COC from iPhone to iPhone by Connecting to Game Center and Apple ID
Apple makes the process with its Game Center and Apple ID. While the game center is a service made to play with friends, even on those games where you do not have an option to play online, one of the best features you can enjoy here is that it saves all your progress with your account.
So, when you have a game connected with your Apple ID, using the same Apple ID on your new smartphone will get synchronized for the game progress right when you install the game.
When you play COC for the first time on your old iPhone, the game center will automatically connect with it by showing you a popup. You have to agree to that popup to continue.

Now install COC on your new smartphone, and when you open the game for the first time, it will notify you about the Game center Alert. It will happen when you have the same Apple ID associated with both devices. Just agree to that, and you will restore the village on your new iPhone.
It just takes 2 simple steps on either of your devices, and you can easily transfer your progress and village from the old iPhone to the new iPhone without any worries.
Bonus: Can I Get My Village Back Without My Old Phone?
Sometimes players do not have their old smartphones on them, which makes it a complicated situation. If you are also going through the same and you want to know if you can get your village back, then the answer depends on if you had connected COC with any of your following accounts:
Facebook
Google
Supercell ID
Apple ID Game Center
If the answer is yes, you can restore it to the last backup. Just signup with the same account and email, and you will get everything back like before.
Conclusion
Switching to a new device may result in a total loss if you do not connect or transfer your COC to any of your accounts. It will be a situation where you may need to begin from scrap, something you will never want. So, follow the methods above to easily transfer all your progress without any issues.